2009 Spring Couture: Giorgio Armani Privé
Take Asian-inspired gear, give it a good tug and a shake, and you get Giorgio Armani Privé Spring couture. But it's far more complicated than it sounds. Let's break it down. If you're into shoulder love, then this collection will speak to you. Whether on gowns or suits, prominent shoulders took center stage and added a theatrical edge. Another standout: flipping. Suit jackets, skirts, and pants all featured whimsical flips, whether on cuffs or hemlines.
Armani splashed in certain bold-colored items to spice things up. Vivid purples, yellows, and reds all demanded attention, especially next to the rest of the blacks and neutrals. A few moody florals crept in, as did sequins and ruffles. All in all, yet another stellar collection, one that transports you to an exotic world . . .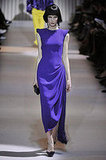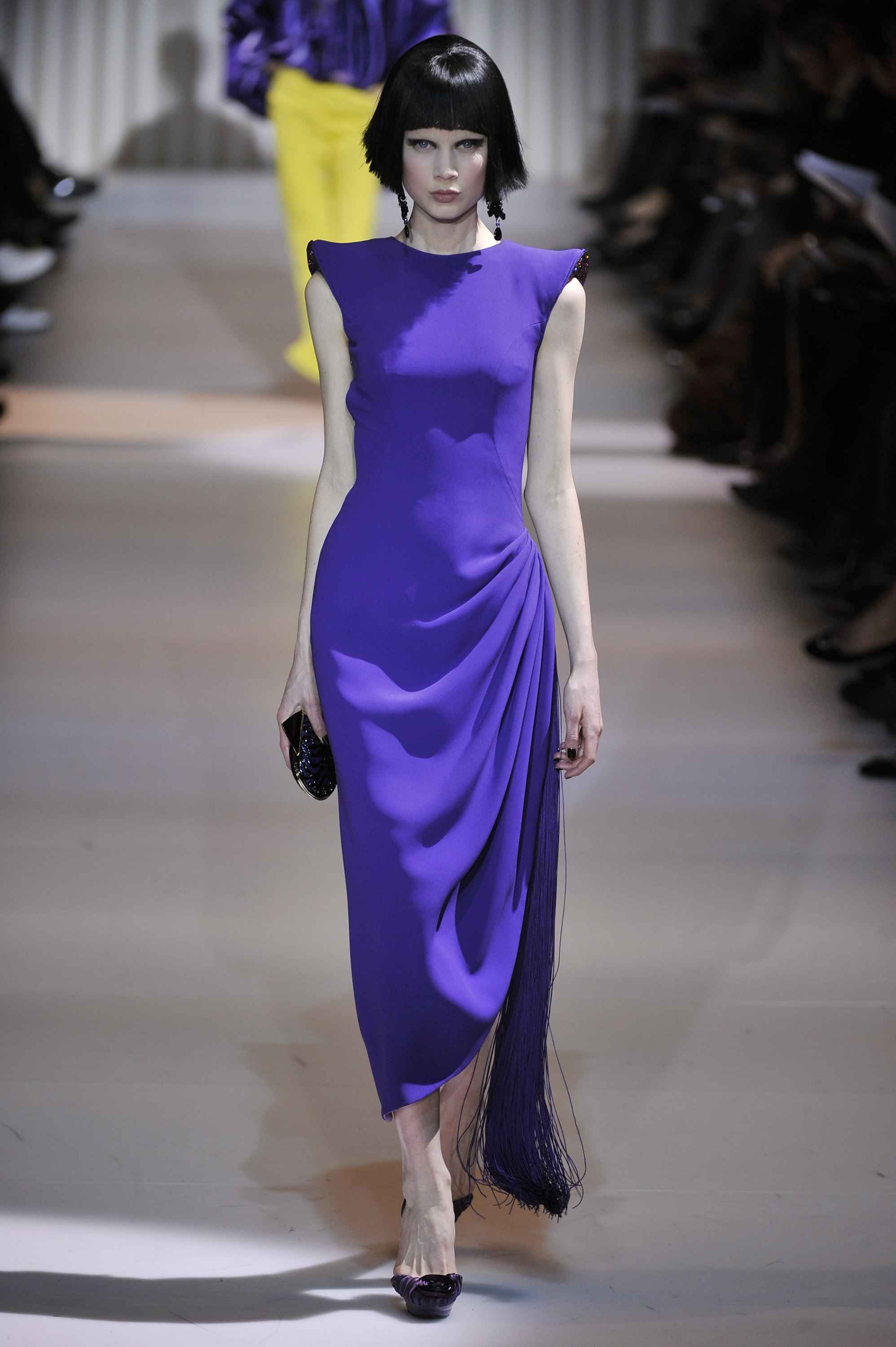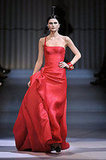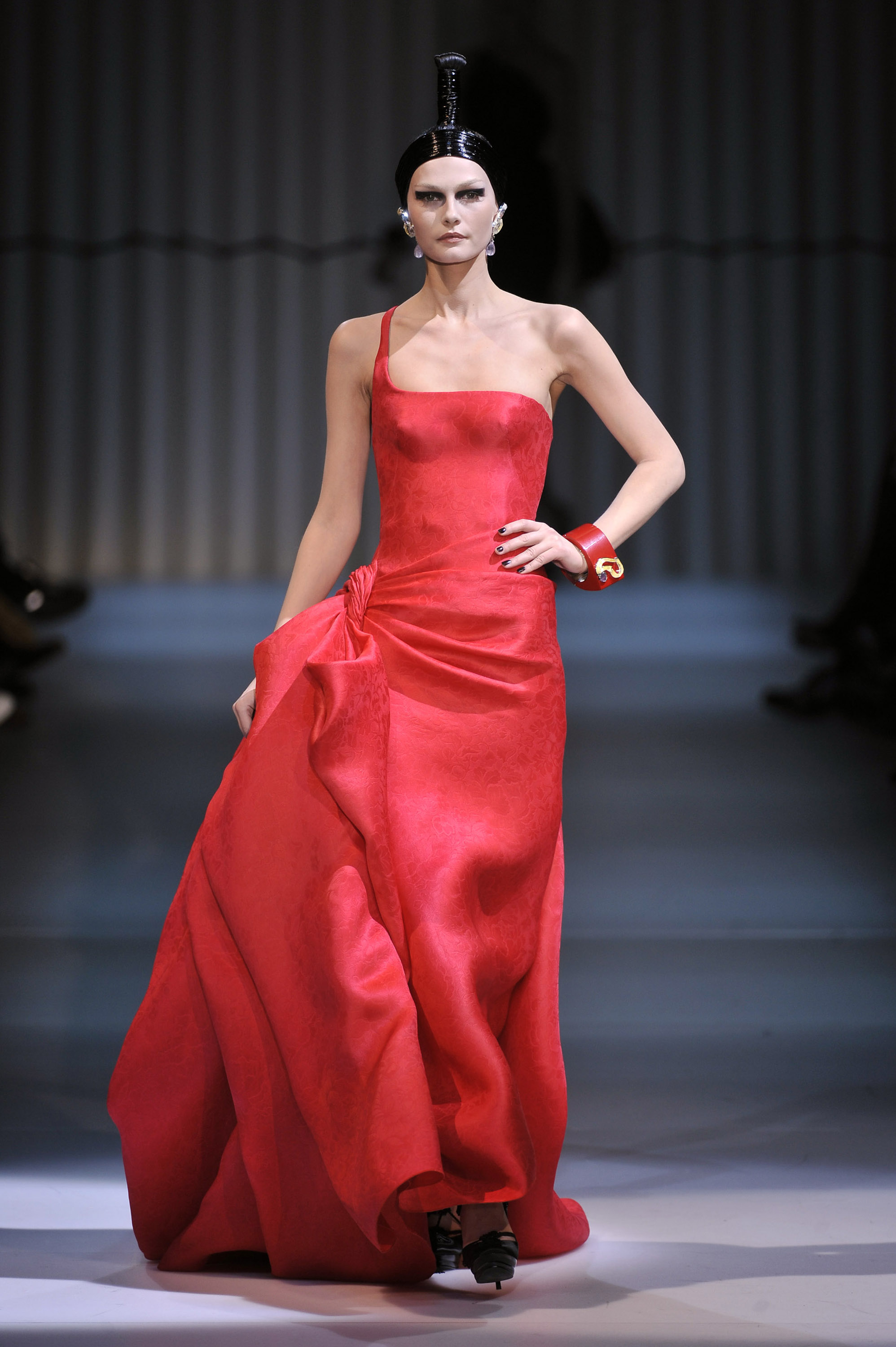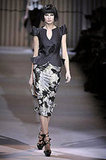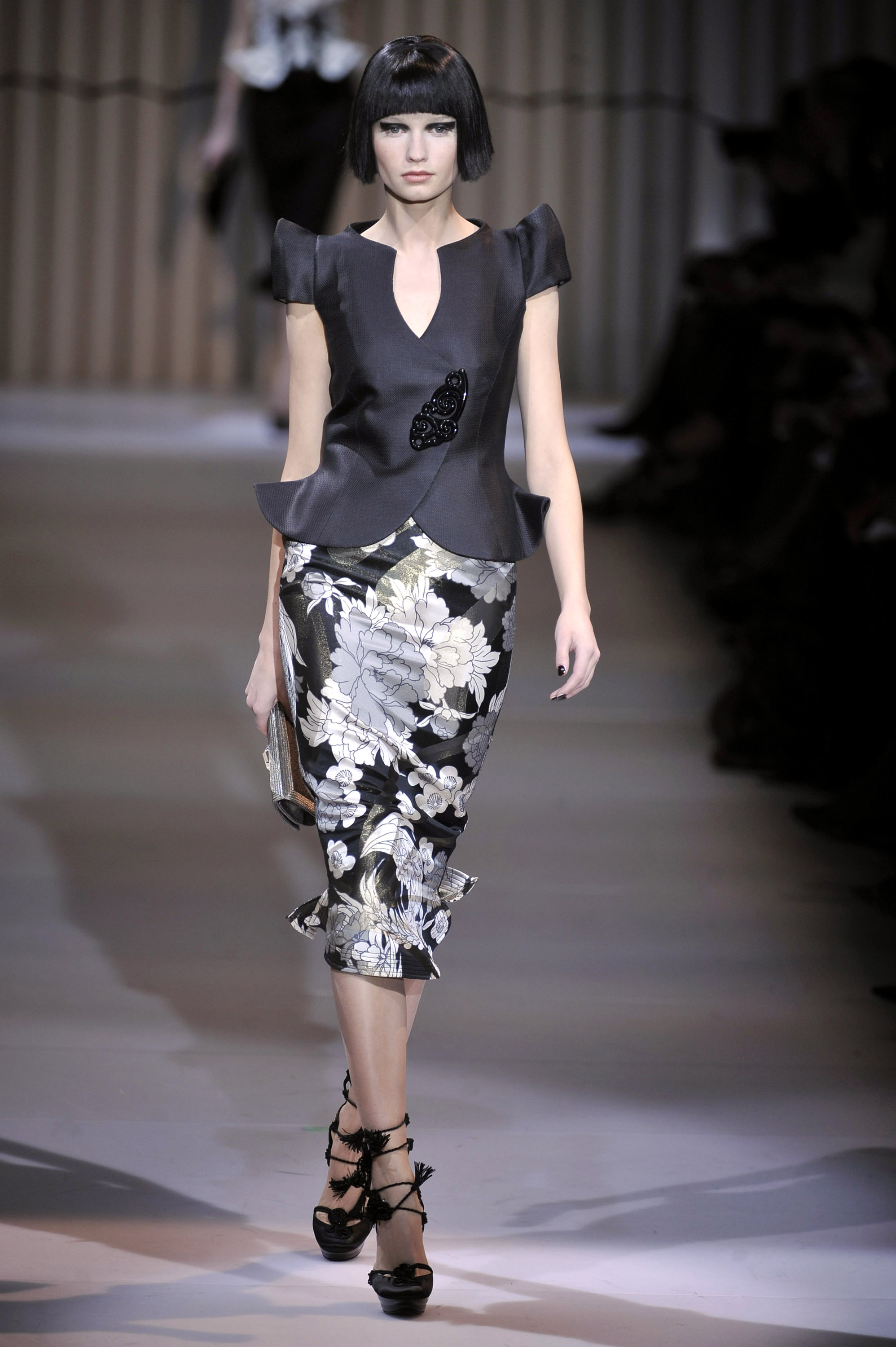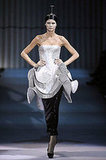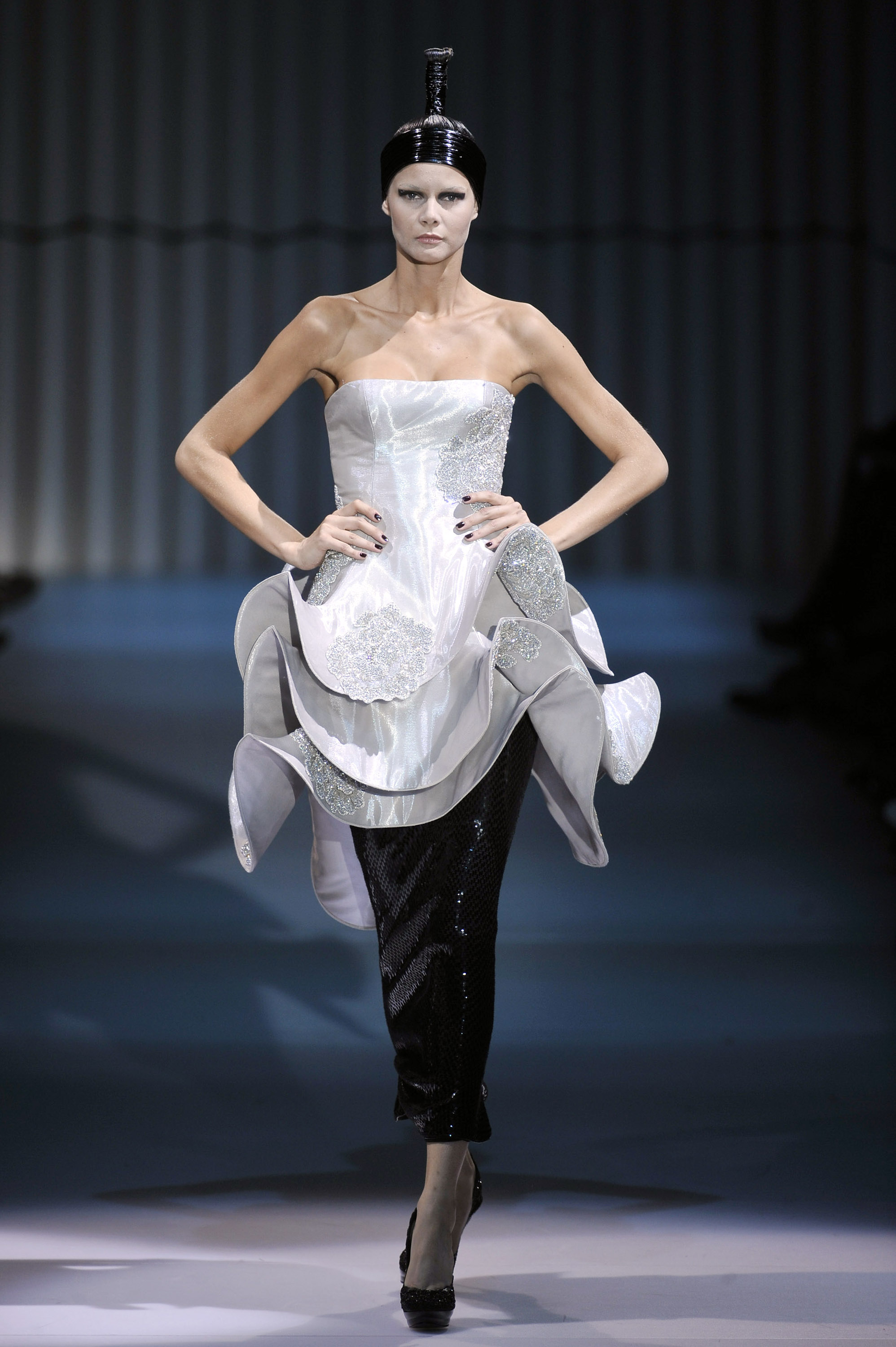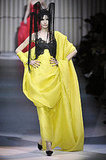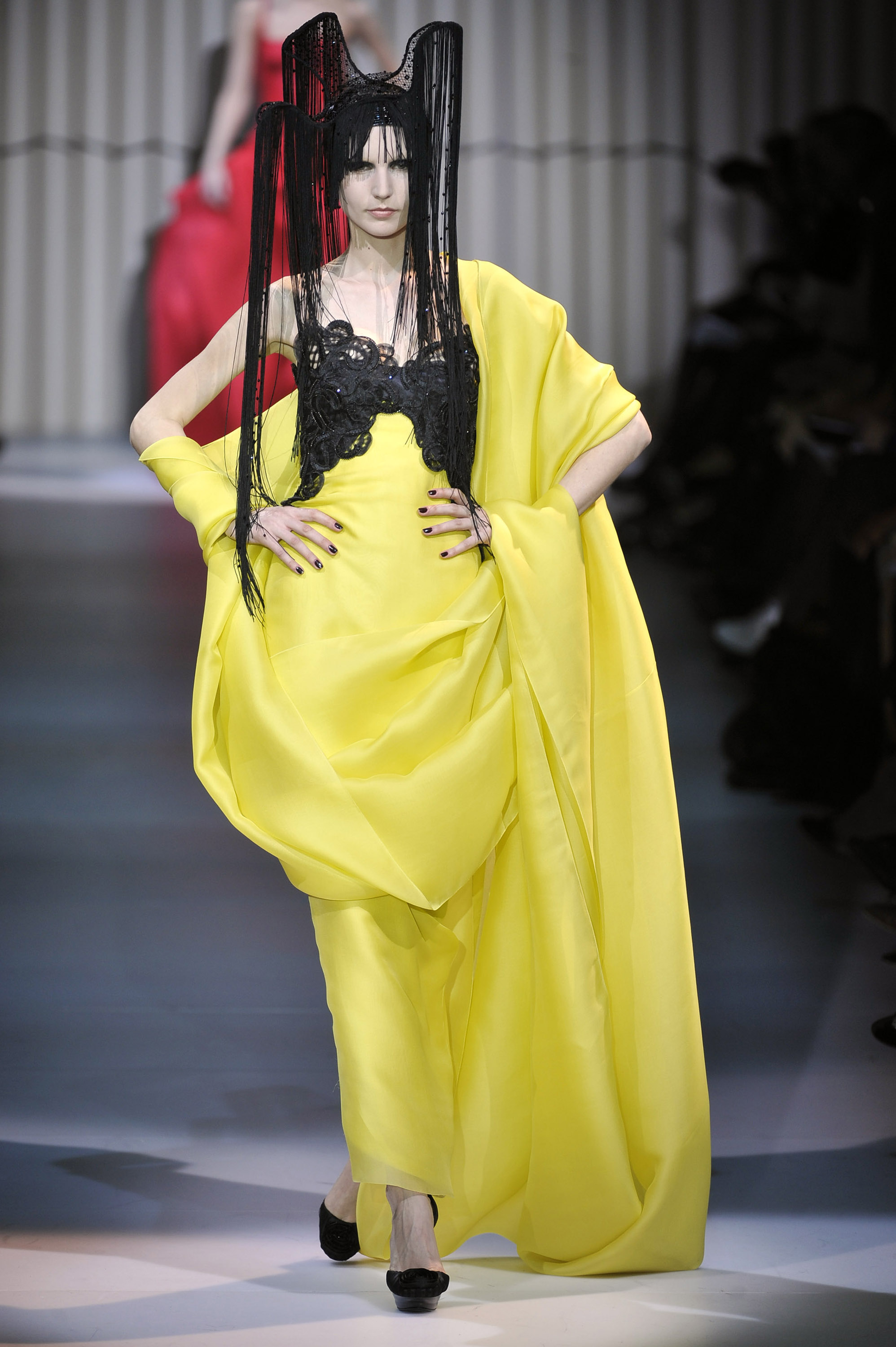 To see more from Giorgio Armani Privé's couture collection, read more.