We are thrilled to share this story from Lauren Conrad! The TV personality, writer, designer, and style maven has started LaurenConrad.com, a social networking site that features daily posts by Lauren on all our favorite topics — fashion, beauty, food, party planning — and Lauren will be sharing her latest fashion finds with POPSUGAR Fashion every month. This week, she's giving us a look at all of her Spring style essentials.
I've got a bad case of Spring fever . . . all I can think about are the lovely fashions that will be making a splash this Spring season. Whether it's flashes of chartreuse or hints of gold, familiar florals or bold stripes, there is no shortage of inspiring styles for Spring. That's why I've put together my top 10 closet cravings for Spring.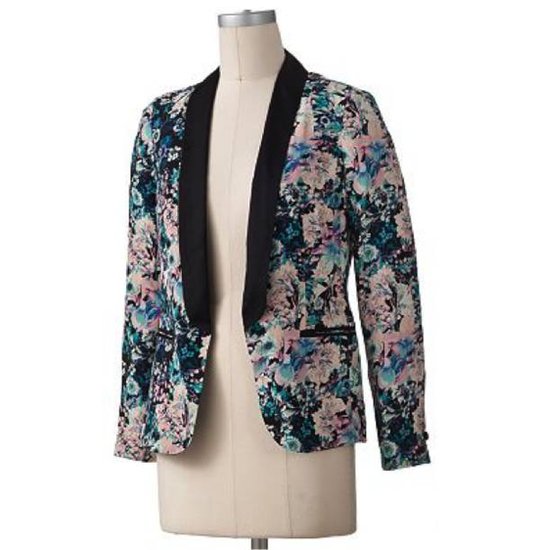 LC
Lauren Conrad
Floral Tuxedo Blazer
Florals. I love this floral print blazer. Throw it atop your favorite white tee and you've got yourself an instant outfit. Dress it up or dress it down.
Related: Fall in Love With . . . Pointed Pumps