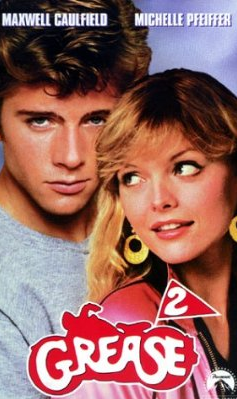 If you tuned into FABTV a couple weeks ago. you knew this one was coming.
"Cool Rider."
Obsessed. I have a Fab crush on Stephanie Zinone — and apparently you do, too! Right on. But there's more where that came from in the camp classic
Grease 2
. One could argue the original is the best, but I go back and forth. The wardrobes are pretty even Steven '50s high, but the sequel was filmed in '82, so there's a slight '80s flair, via sporty sunnies and lamé luau garb. Let's agree, both are Fab — but I'd choose Michael Carrington over Danny Zuko any day . . .