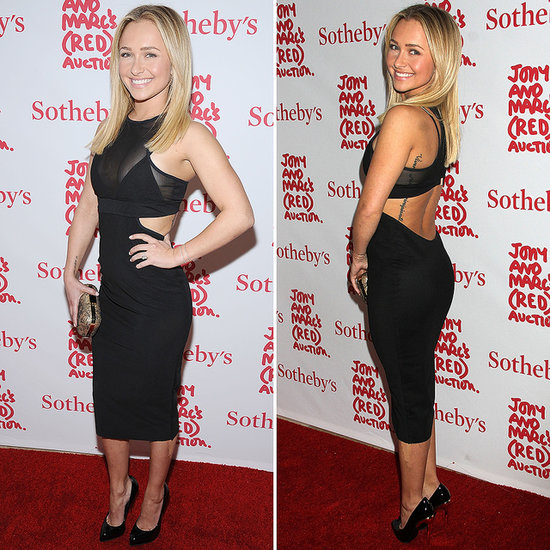 Nov 25 2013 - 9:20am
Hunting for the perfect sexy dress can leave a girl feeling a little like Goldilocks — this neckline's too low, that hemline's too high, and this one's too tight! If any of these woes sound familiar, we have to ask: have you considered going backless?
The sexy style is sultry and flashes just the right amount of skin. Case in point: Hayden Panettiere's Bec & Bridge dress at the (RED) auction over the weekend, which complemented the sheer neckline with a dramatic cutout on the back. It's quickly becoming our favorite way to bring the element of surprise into a holiday party outfit. Want to show a little less skin than Hayden? Some of our favorite options, included here, look downright demure from the front.