Did you expect Gwyneth Paltrow [1] to stay home alone? Not a chance! The actress took her legs out for a spin in Hong Kong while wearing the kind of lace Michael Kors [2] dress we'd like to consciously couple ourselves with.
And she wasn't the only one opting for a busy night out. Despite a grueling schedule, Emma Stone [3] didn't fail to impress while wearing Prada [4] to the New York premiere of The Amazing Spider-Man 2, and the same can be said of Cameron Diaz [5], who rounded out her busy The Other Woman tour with a sexy dress in LA. See all the looks we loved on some very chic ladies.
Source: Getty [6]
Katie Holmes
Katie Holmes [7] wrapped up her surprisingly stylish week with a seductive Zac Posen [8] dress at the premiere of Miss Meadows.
Emma Stone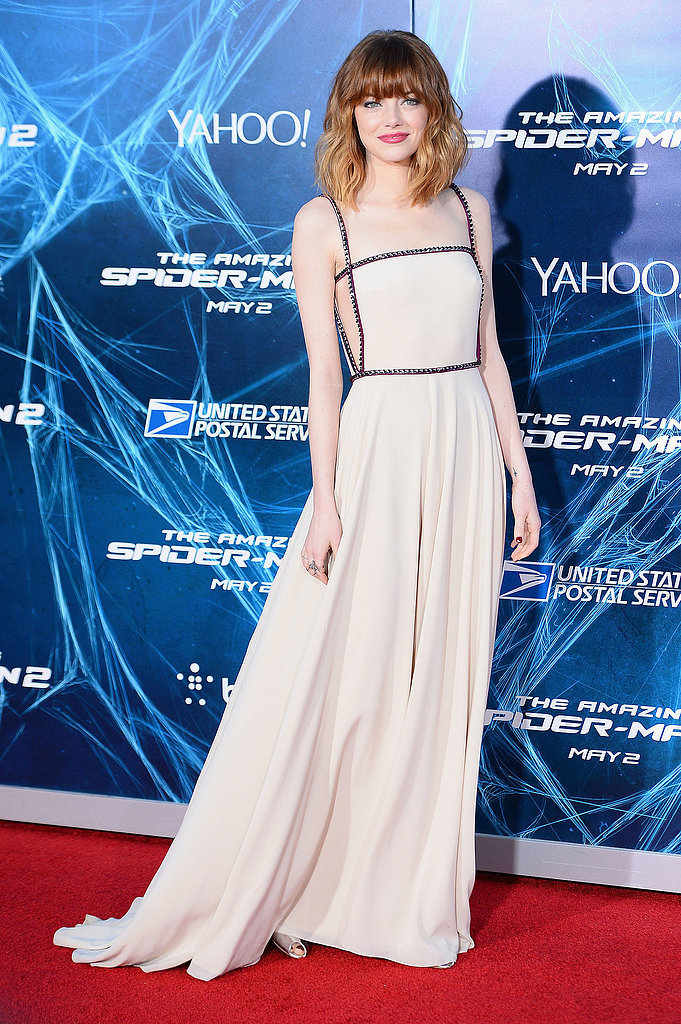 We're mostly amazed that Emma Stone [9] found the time to sleep between her The Amazing Spider-Man premieres, let alone looked so ridiculously stylish in Prada [10] while in New York.
Gwyneth Paltrow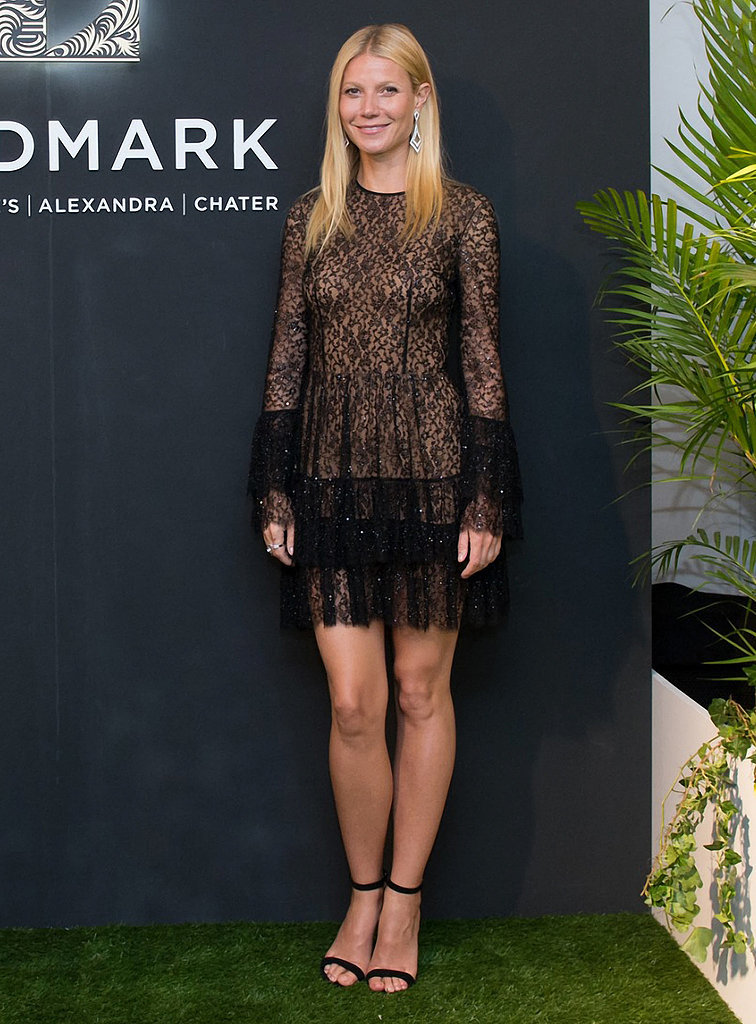 While in Hong Kong, Gwyneth Paltrow [11] made the most of her return to the red carpet in a lovely Michael Kors [12] dress.
Michelle Williams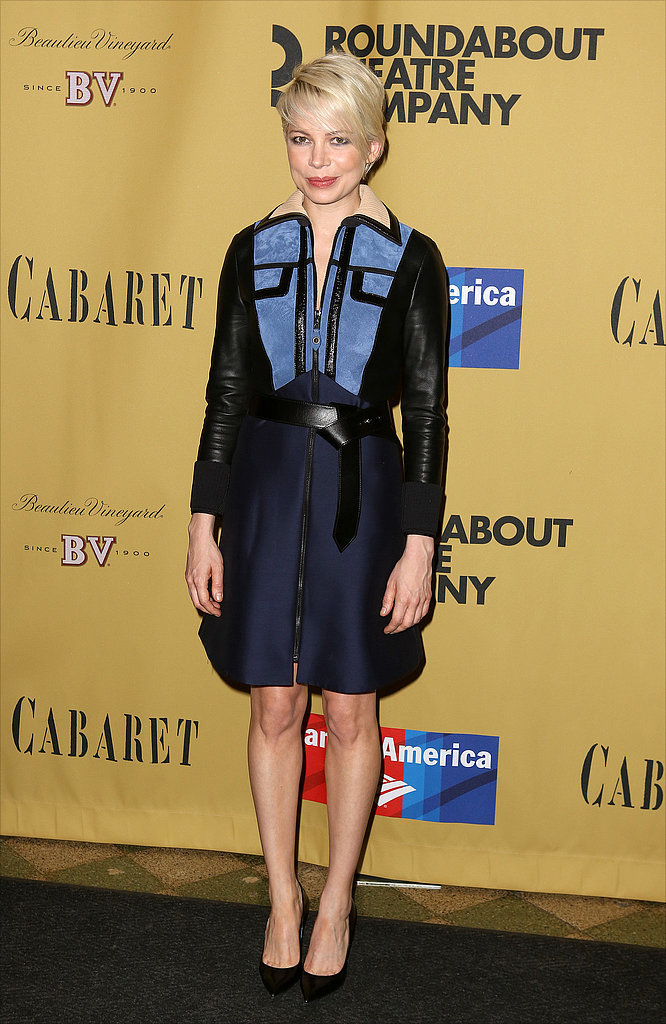 One perk to being the face of Louis Vuitton [13]'s handbag campaign? Getting to wear the label's dresses, including the blue design she arrived wearing at the opening-night party for Cabaret.
Solange Knowles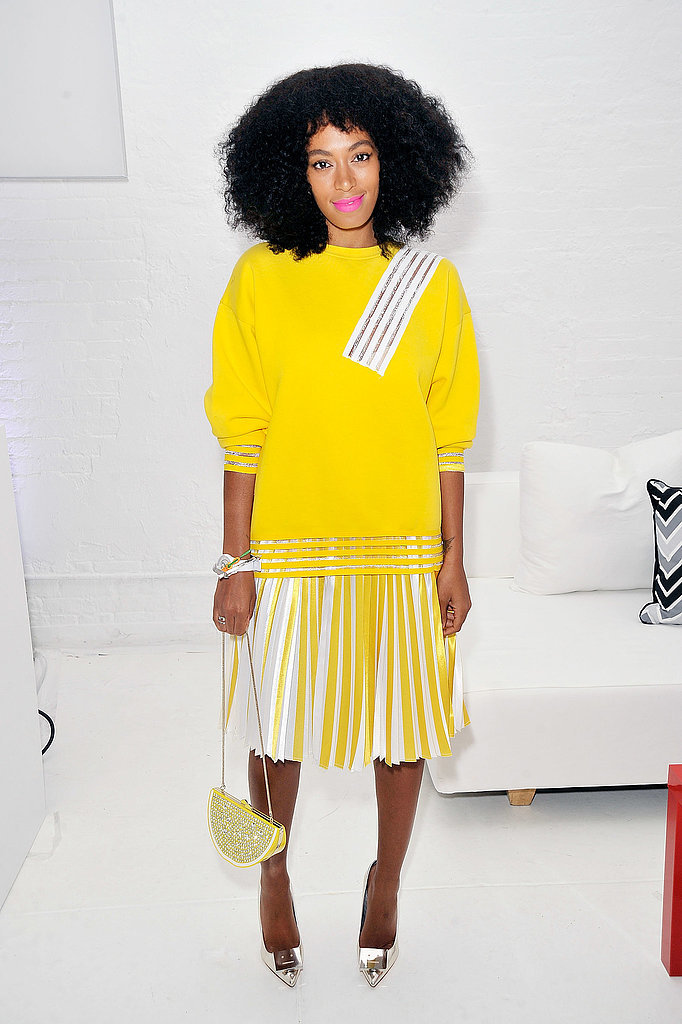 Solange Knowles not only brightened the room but also our moods in Christopher Kane [14] at the Q&Q launch event.
Emma Watson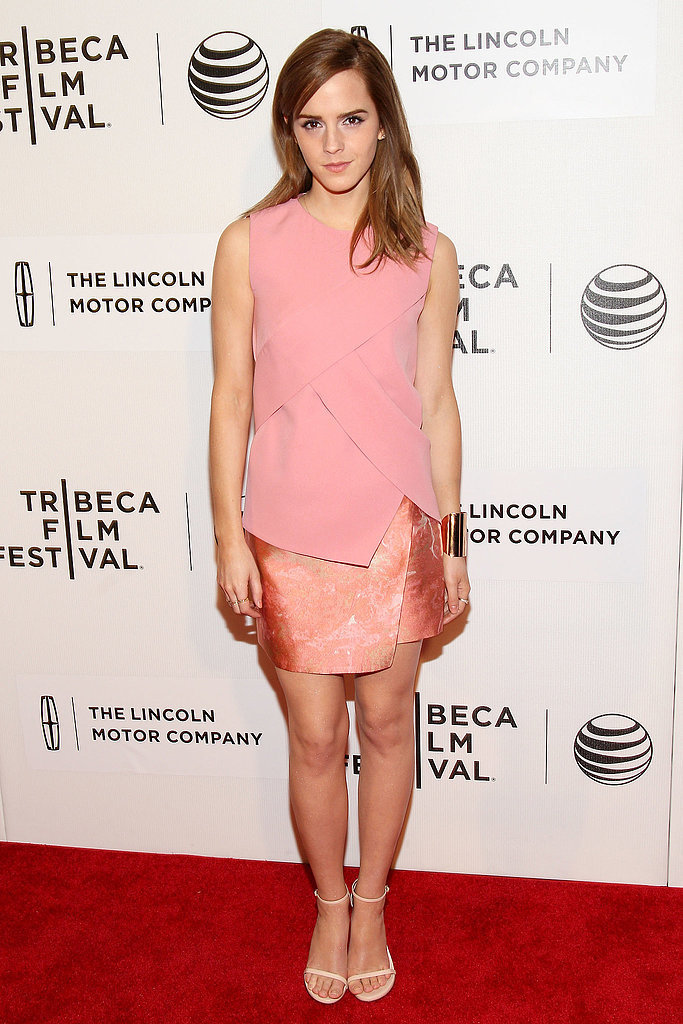 Emma Watson [15] had us thinking pink [16] when she arrived to the Tribeca Film Festival in her pastel Narciso Rodriguez [17] look.
Cameron Diaz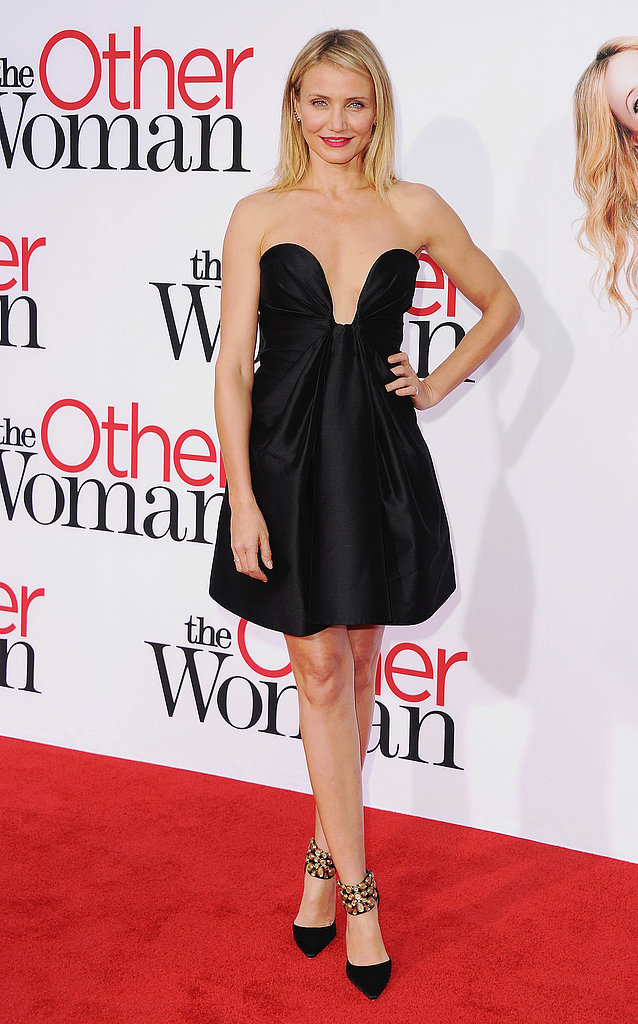 At the LA premiere of The Other Woman, Cameron Diaz [18]'s LBD was not so basic black, thanks to a plunging neckline.
Toni Collette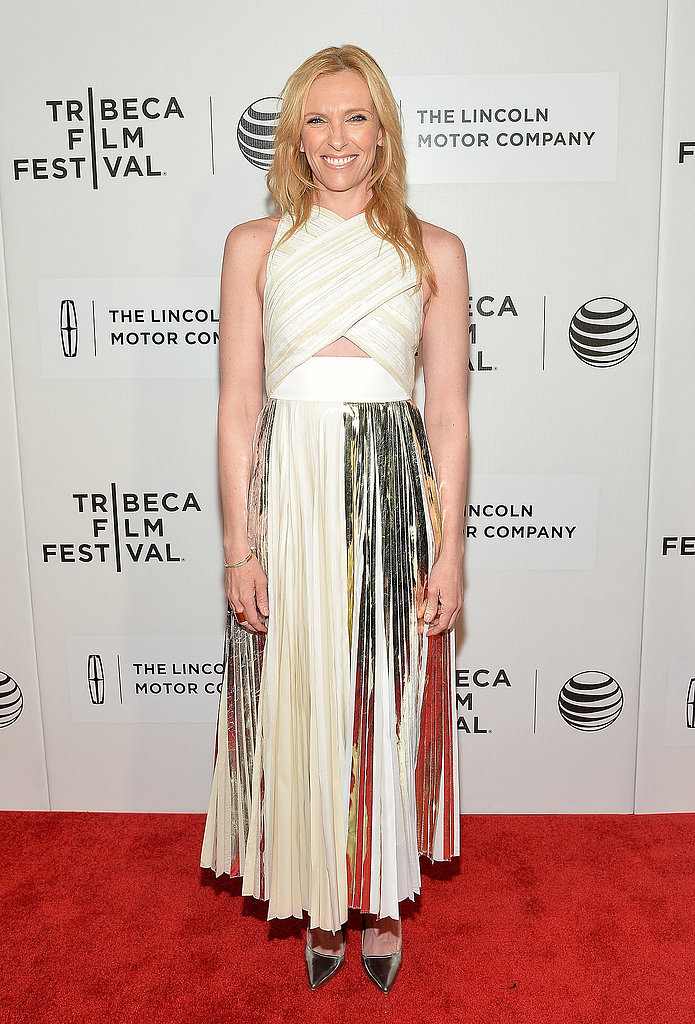 Toni Collette knocked us out in a modern Proenza Schouler [19] design at the Tribeca Film Festival premiere of Lucky Them.
Claire Danes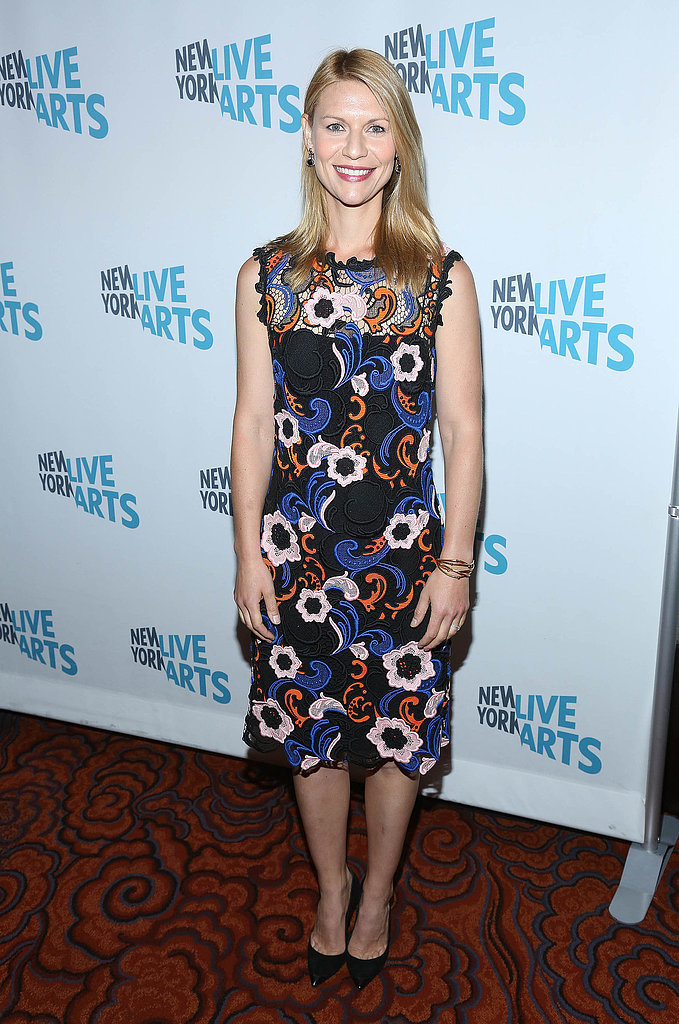 Claire Danes [20] reignited our girl crush when she arrived at the New York Live Arts Gala in a colorful, floral sheath.
Elizabeth Banks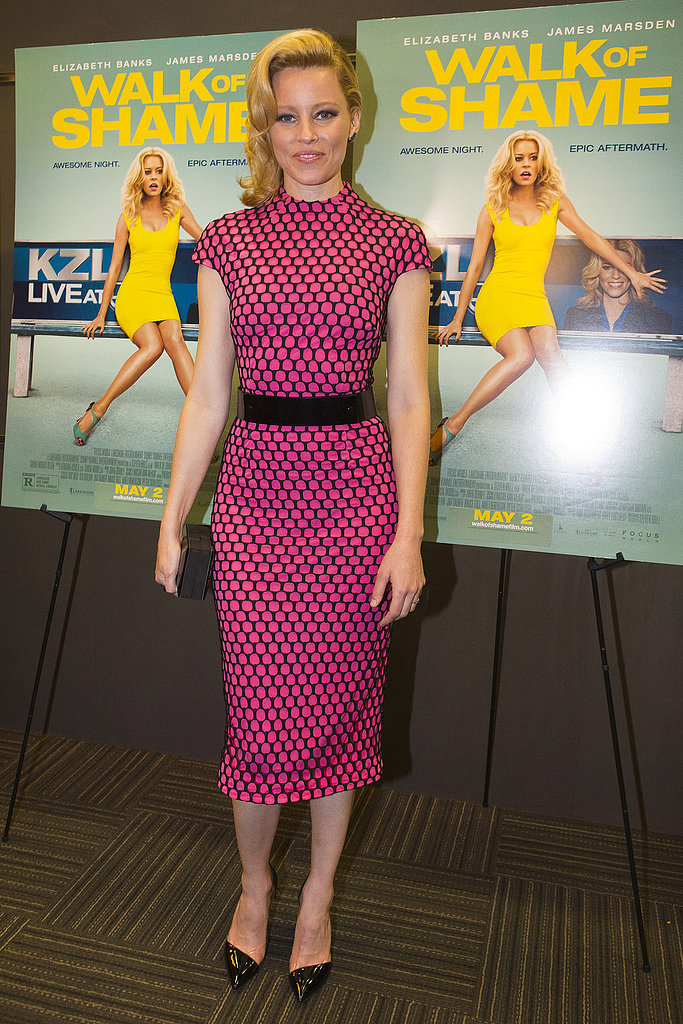 No Walk of Shame here, Elizabeth Banks was the epitome of chic in her hot pink Monique Lhuillier [21] design.