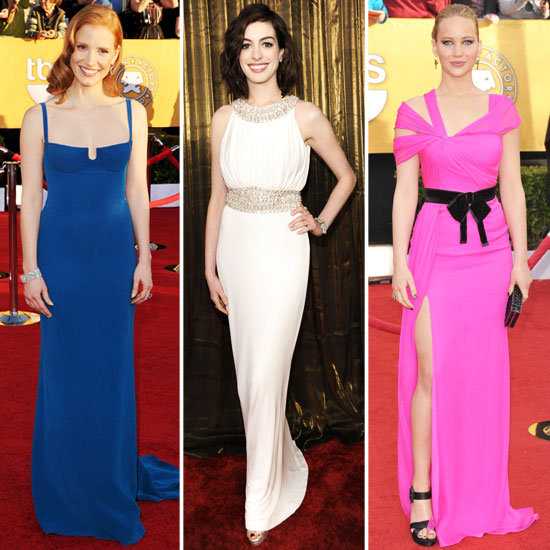 Jan 27 2013 - 10:41am
Now that we've had a quick award-show breather, it's time to jump right back in. Tonight at 8 p.m. ET, the Screen Actors Guild Awards will present us with a fresh batch of honorable movie mentions and red-hot red-carpet looks. Before this weekend's SAG action kicks off, let's look back at the megawatt stars — and the gowns they wore — in retrospective detail. From Jessica Chastain's slinky cobalt-blue custom Calvin Klein column dress last year to Jennifer Lawrence's shockingly pink Oscar de la Renta number in 2011, to Kate Hudson's sweet flower in the hair and embellished nude frock in 2001, we've got the infamous, the fabulous, and the truly unforgettable, tracing all the way back to 1995. Click through for 82 of the most memorable SAG style moments now.
Don't forget to tune in tonight for POPSUGAR's live red-carpet show starting at 6 p.m. EST/ 3 p.m. PST and the SAG Awards show at 8 p.m. ET on TNT and TBS!