We're willing to bet you're kind of like us: H&M [1] has been a part of your life for awhile now, but it's never been a go-to spot if you need a heavy-hitting, luxe-looking piece. Easy-to-wear tees and tanks, plus tops and skirts for casual nights out? Totally. But a dress for a family function that needs to read more polished, put-together, and not like we got it for under $20? A little more difficult.
But recently, when we've scanned the racks and site, we've been noticing some pretty impressive options that don't quite gel with our initial idea of what we could find. And while the price tag might read a little higher than the rest of the wares, they're still a bargain. Scroll through to see the eight dresses that have caught our eye recently.
H&M Black Dress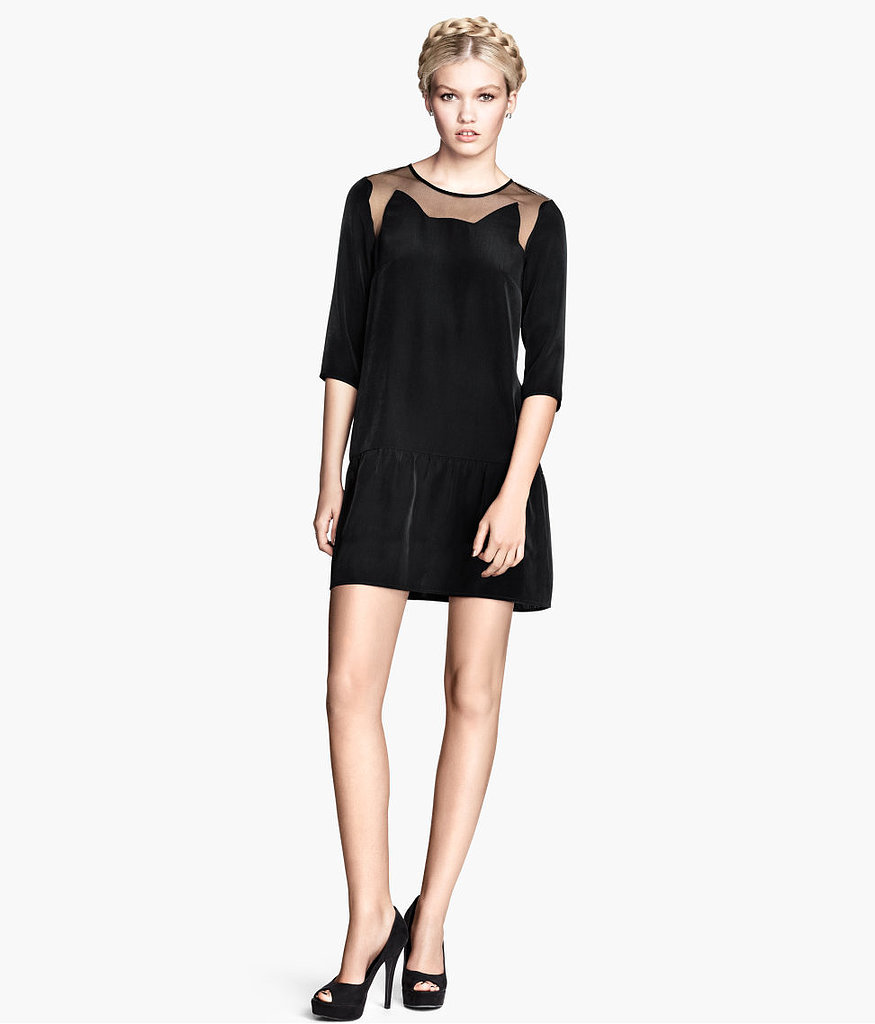 Done in a silky fabric and with a sheer insert at the neckline, this flouncy style [2] ($35) looks like a designer find. Also helping? The drop waist, which is more fashion-forward than other dress silhouettes.
H&M Strapless Crepe Dress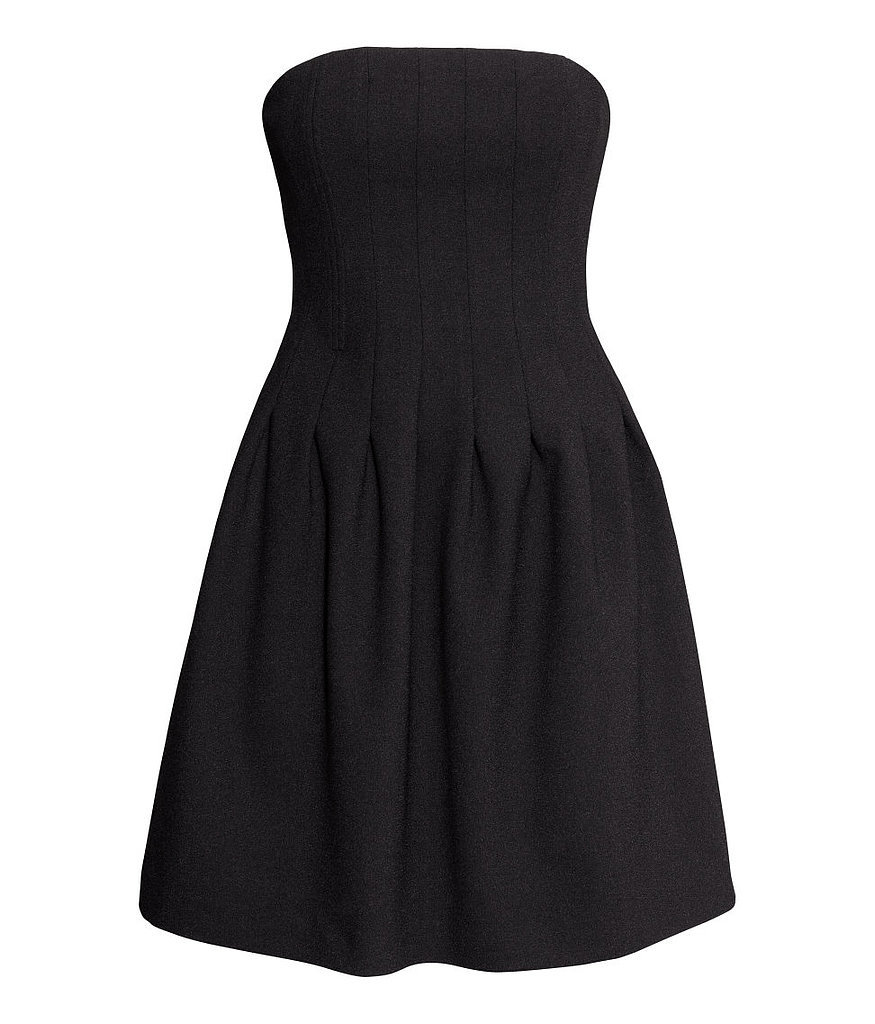 A heavy fabric and well-done construction are two of the biggest identifiers of a pricey, well-made dress. Spotting both in this strapless LBD [3] ($60) made us cheer (and the price tag made us cheer even louder!).
H&M Green Brocade Dress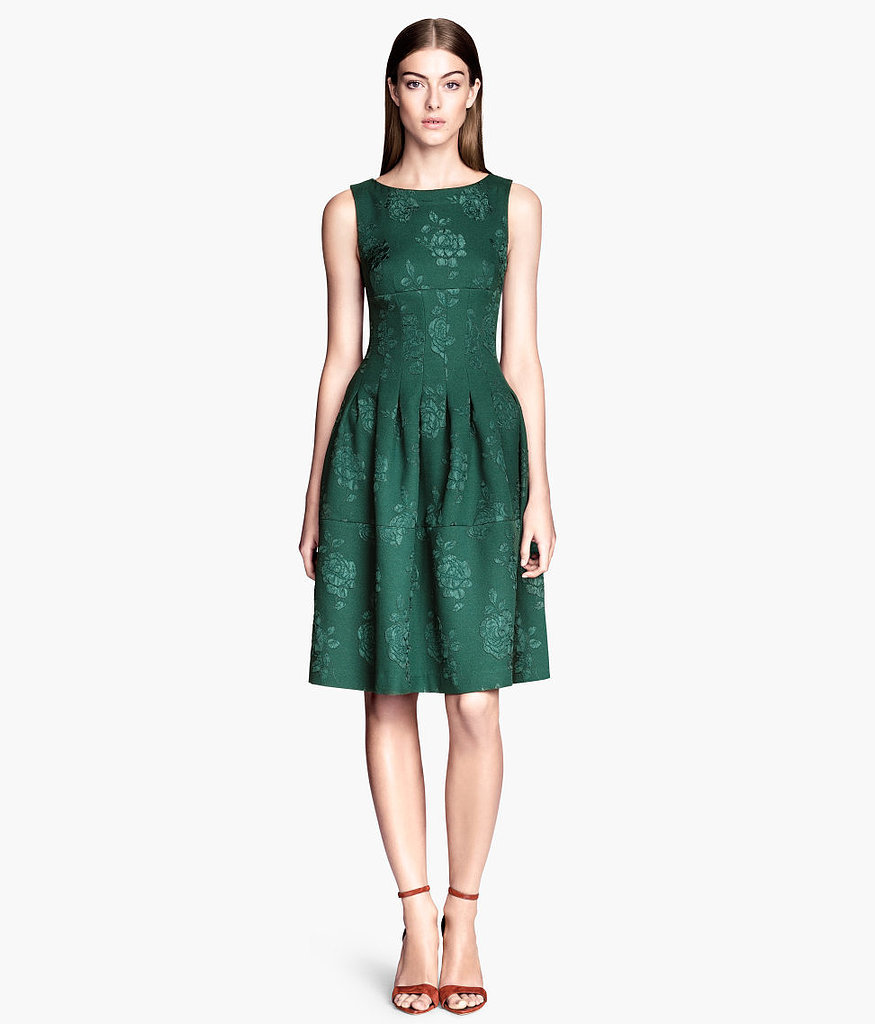 Rich brocade instantly adds a luxe touch to anything, making a would-be simple dress [4] ($70) instantly expensive looking.
H&M Black Lace Dress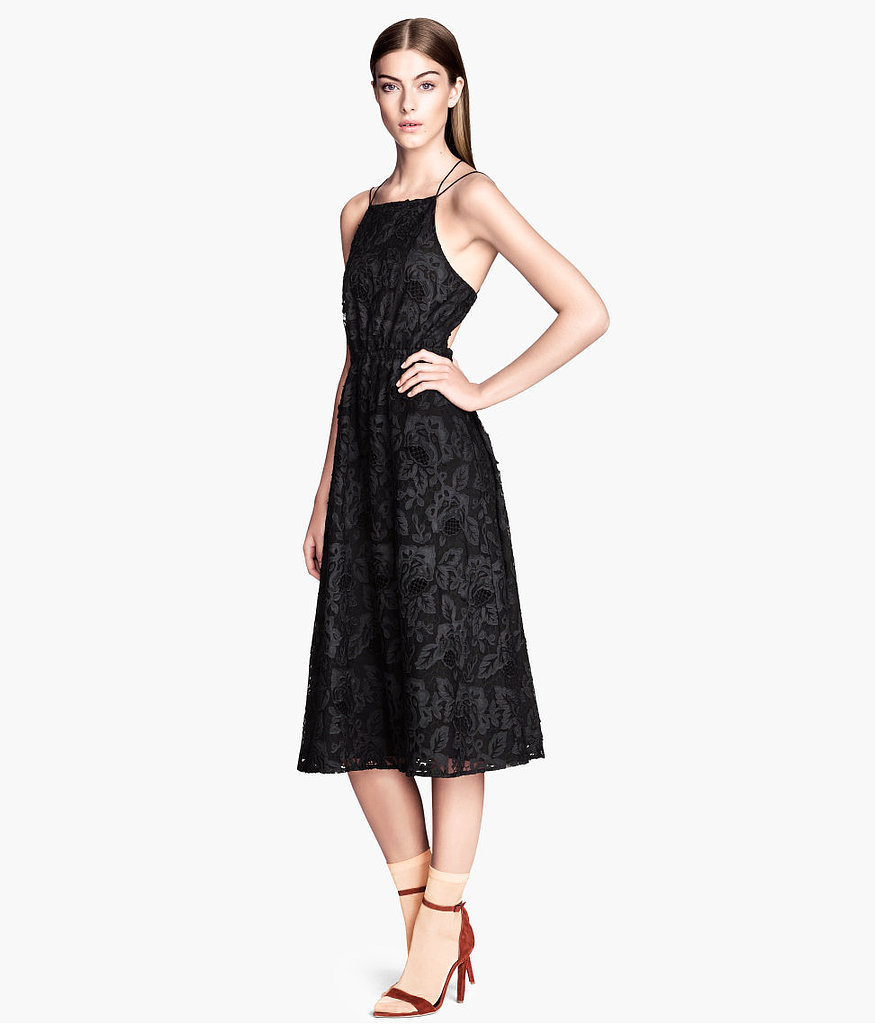 When we think of fast fashion, it's often party-ready dresses and skirts with micromini hemlines that come to mind. But there's a ton of sophistication available, too, like this lace dress [5] ($70) that hits under the knee.
H&M Black and White Polka-Dot Dress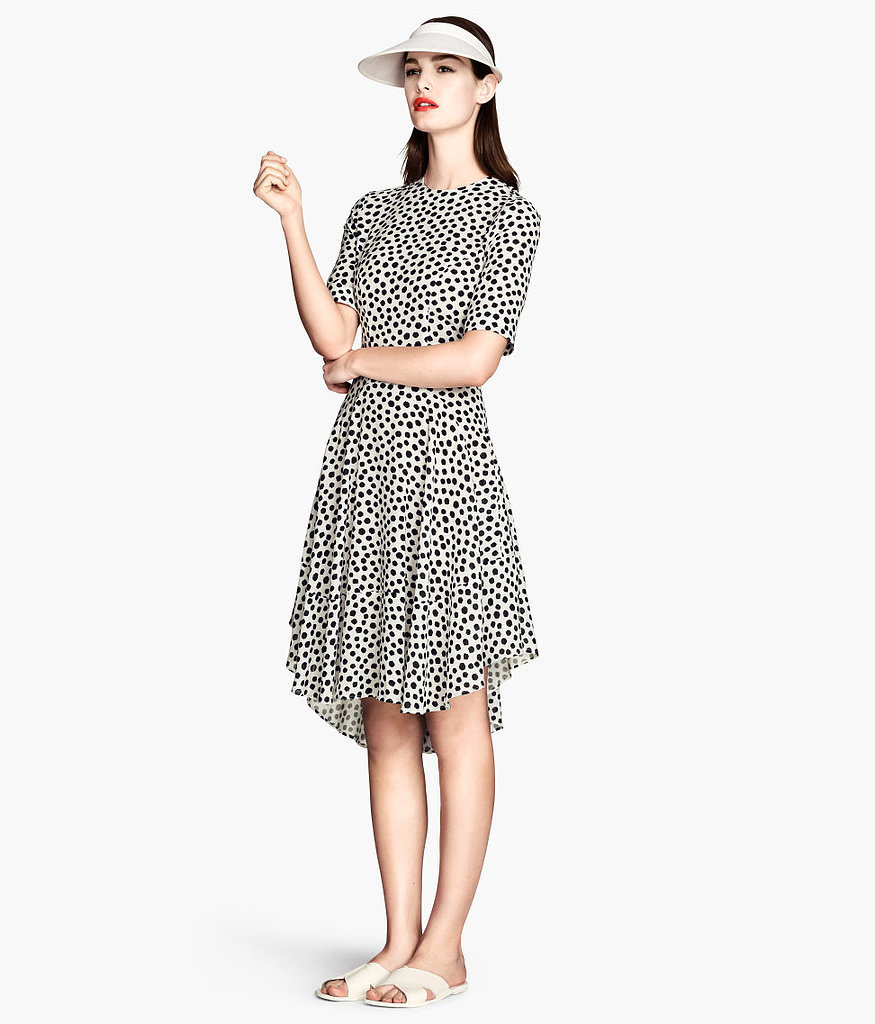 The pieces that have been grabbing our attention are ones with details that feel just a little out of the mainstream flow. Case in point? The elbow-length sleeves, uneven hem, and offbeat polka dots of this style [6] ($60).
H&M Satin and Lace Dress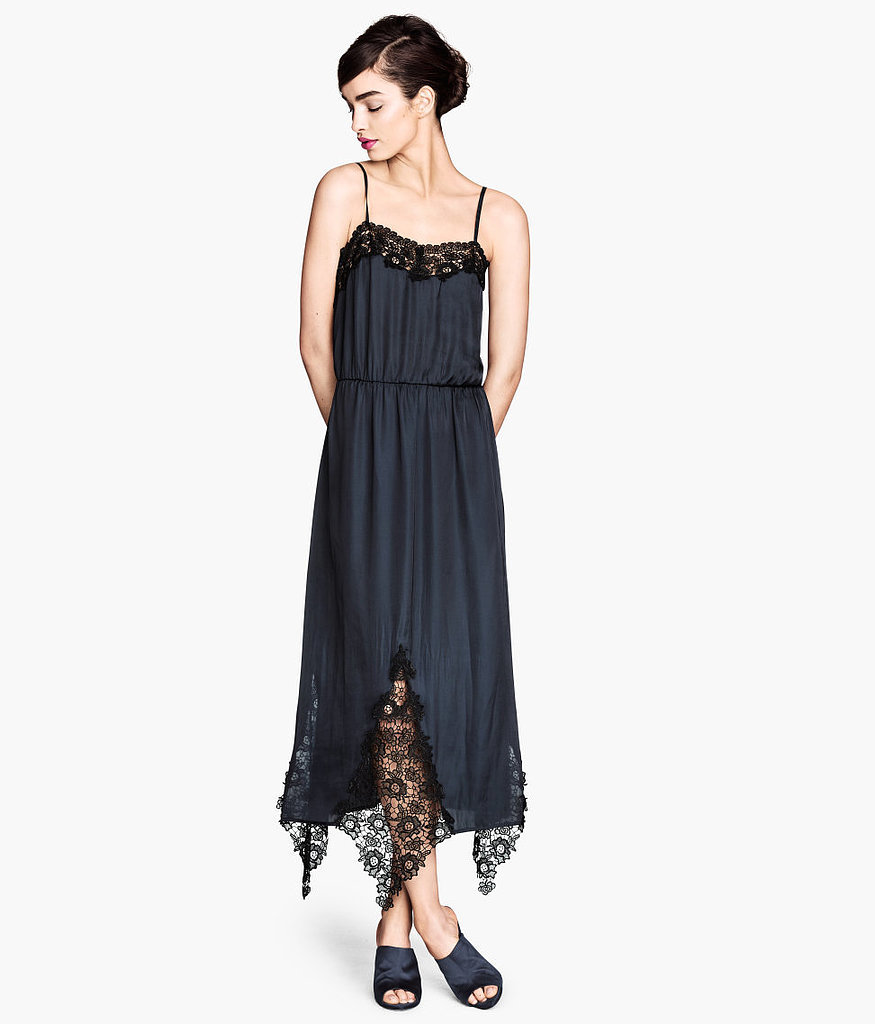 Silky, shiny fabrics can go one way or the other when it comes to a bargain buy — they can either look surprisingly luxurious or instantly betray an inexpensive price tag. The lace trim at the top and bottom of this lightweight style [7] ($60) only help to make the overall effect even more glam.
H&M Bell-Sleeve Dress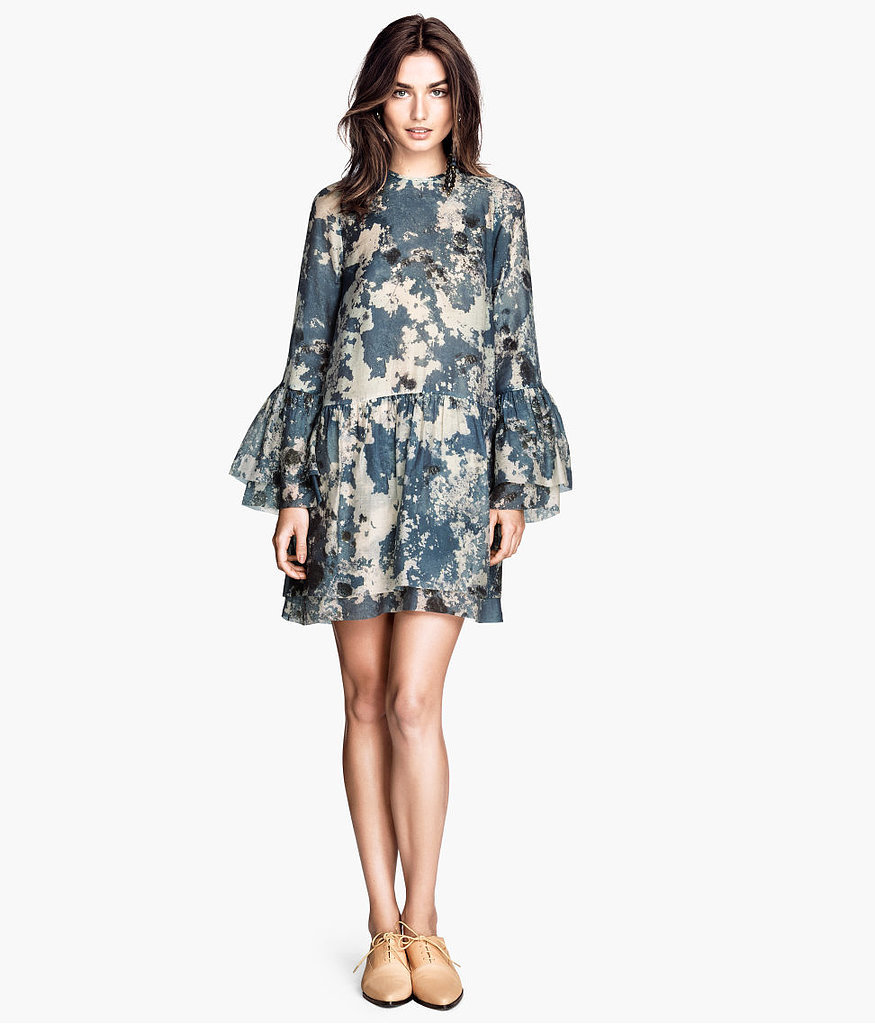 With the majority of merchandise in a huge mall chain easy to digest (and therefore desired by the masses), it's a rarity to come across something as unique as this bell-sleeve style [8] ($60). As expected, we're obsessed.
H&M Side-Tie Dress
From the front view, this pinafore-style dress [9] ($60) doesn't seem to be anything too astonishing. Viewed from the side, though, you notice the row of ties that fasten the top panel to the back, making for an interesting touch whether you wear over a bra or layered on top of a blouse.