Best Mean Girls GIFs
The 9 Fashion Lessons We Learned From Mean Girls
Since today is the unofficial Mean Girls Appreciation Day, we thought we would share some of the fashion lessons we learned from this iconic movie. Project Runway and The Devil Wears Prada aren't the only place you can learn a thing or two about fashion — there's a whole lot to learn from Mean Girls, too!
1: You may have to sacrifice fashion for friendship.



See the other eight lessons we've learned, right here.


2: Never be afraid to embrace new trends.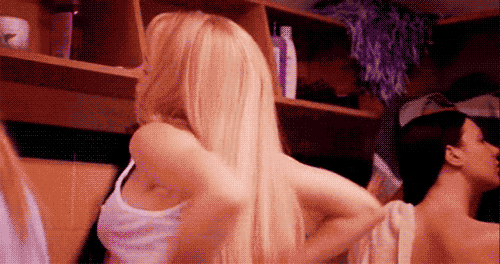 Because you never know who's going to start wearing it next . . .



3: The gym is totally worthy of a fashion moment.



4: You can make any injury a fashion statement.



5: Always have a backup dress.



6: It can be fun to match outfits.



7: Lingerie is a totally appropriate Halloween costume.



8: And sometimes it's OK to dress down.



9: But fashion has rules – don't break them!



Happy Mean Girls Appreciation Day!