Beyonce Films Music Video in Coney Island With Jourdan Dunn
Grown Women: Beyoncé Casts Trio of Black Models in New Music Video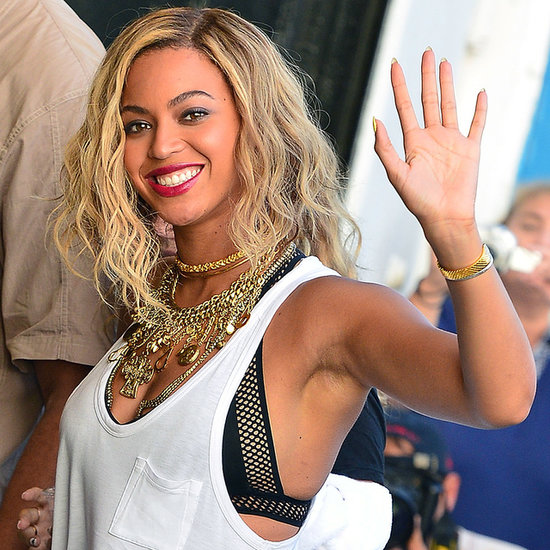 Beyoncé Knowles, to borrow a phrase from popular culture, rolls deep. The megastar was spotted in Brooklyn's Coney Island on Thursday with models Jourdan Dunn, Diandra Forrest, and Jessica White, all of whom were there to film a music video. Photographer Terry Richardson, who is directing the video, was also part of Beyoncé's entourage, as was her longtime stylist, Ty Hunter. (Credit is due to Hunter for helping her pick out the Genetic jeans and the Erickson Beamon necklace she was wearing.)
It's been reported that Beyonce and company were filming a video for her new single, "XO," though some sources say that's just a rumor. Here's what we know for sure: the singer and her crew were only in Coney Island for about an hour, and while there, they took a spin on Luna Park's iconic Cyclone roller coaster. The singer also greeted and even danced with her fans.
Below, a look at all the fun Beyoncé had with her model friends in Coney Island.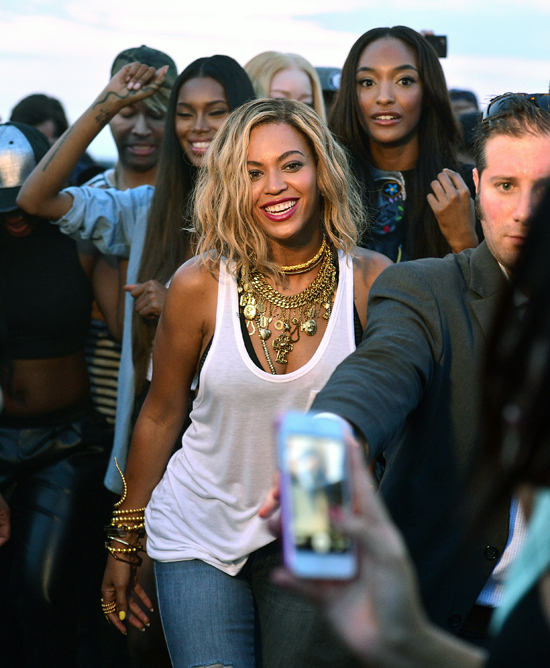 Jourdan Dunn, seen standing just to Beyoncé's left, will appear in the singer's upcoming music video.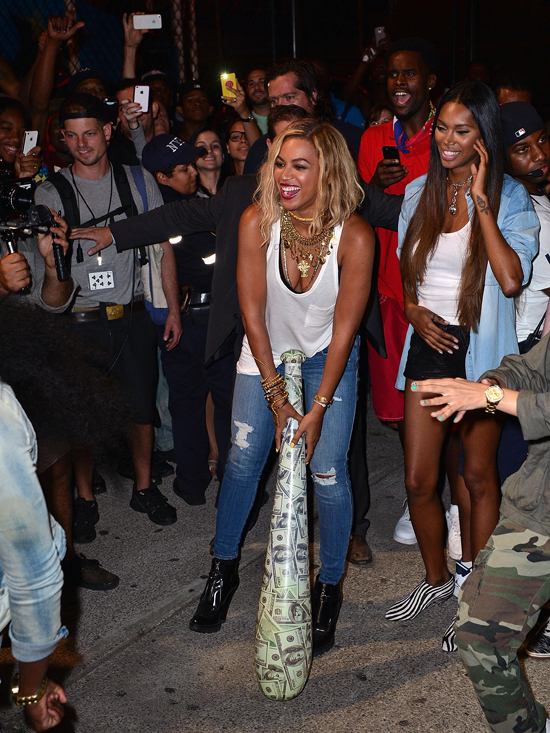 Jessica White, standing to Beyoncé's left, will also be in the video.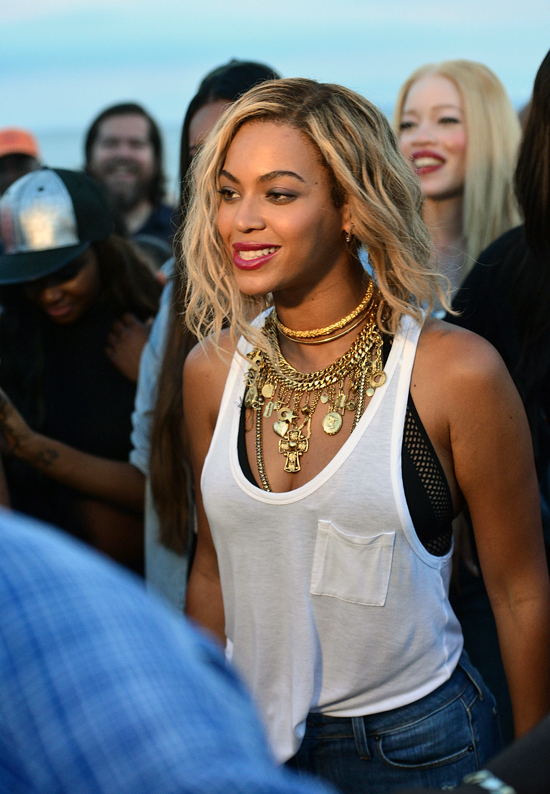 Albino model Diandra Forrest (she's the blonde in the background wearing bright red lipstick) is also in the video. So far, none of them have commented on their involvement in the project.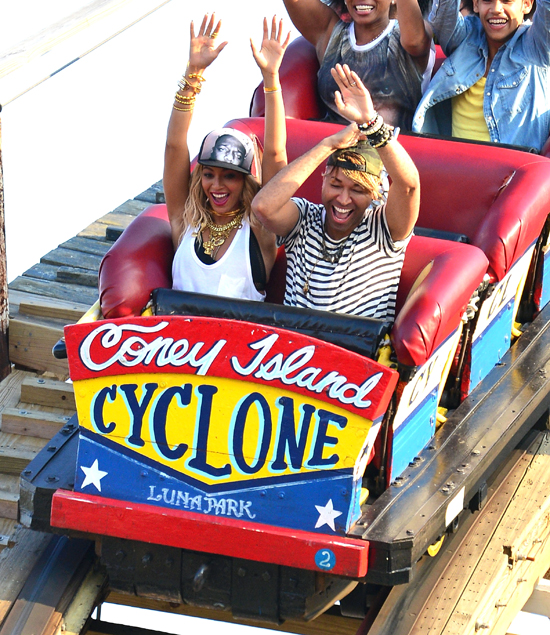 Beyoncé rode Luna Park's most famous roller coaster, the Cyclone, with her longtime stylist, Ty Hunter.

Terry Richardson, who is directing the music video, paused for a snapshot with the singer.

And here she is dancing with a fan!