Celebrities' Favorite Handbags Fall 2011
How Well Do You Know Your Hot Celebrity Handbags?
From covetable carryalls to luxe duffles and totes, the lineup of 2011 It bags looks pretty juicy — and especially lust-worthy on the arms of our favorite celebrities. We've spotted fashion fixtures like Sienna Miller, Gwyneth Paltrow, and Ashley Olsen toting the goods, and now we're testing your handbag IQ. Do you know the designers behind these celebs' hot handbags?
1 of 9
Sienna toted a duffle bag by which British label?
Mulberry
Smythe
Burberry
Matthew Williamson
2 of 9
Ashley Olsen selected a ladylike handbag from which label?
Elizabeth and James
Ferragamo
Hermès
The Row
3 of 9
Nicky Hilton stepped out with a small handbag in tow. Who makes it?
Miu Miu
Celine
Jimmy Choo
Tod's
4 of 9
Reese Witherspoon can usually be spotted around LA with a bag from this label in tow.
Proenza Schouler
Balenciaga
Diane von Furstenberg
Chloé
5 of 9
Diane Kruger sported what kind of brightly hued crossbody bag?
Derek Lam
Jason Wu
Chanel
Reed Krakoff
6 of 9
Kirsten Dunst is one of the many celebs we've seen with this simple duffle bag — who makes it?
Alexander Wang
Coach
Jil Sander
Louis Vuitton
7 of 9
Rachel Bilson's arm candy is a classic from . . .
Lanvin
Chanel
Valentino
Prada
8 of 9
We've spotted Jennifer Aniston sporting this functional, luxe tote by . . .
DKNY
Chloé
Tom Ford
Gucci
9 of 9
Gwyneth Paltrow showed off a classic leather bag by . . .
J.Crew
Coach
Madewell
Michael Kors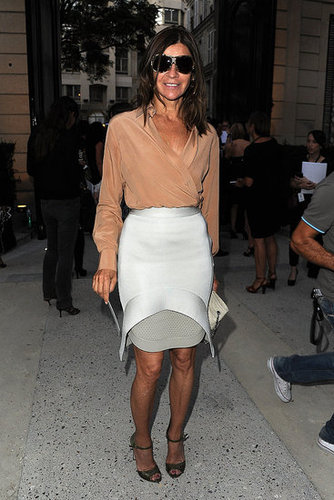 next slidequiz
What Spring 2012 Collection Piece Is Carine Already Wearing?