Celebrities With Model Kids
Like Mother, Like Daughter: Stars With Model Kids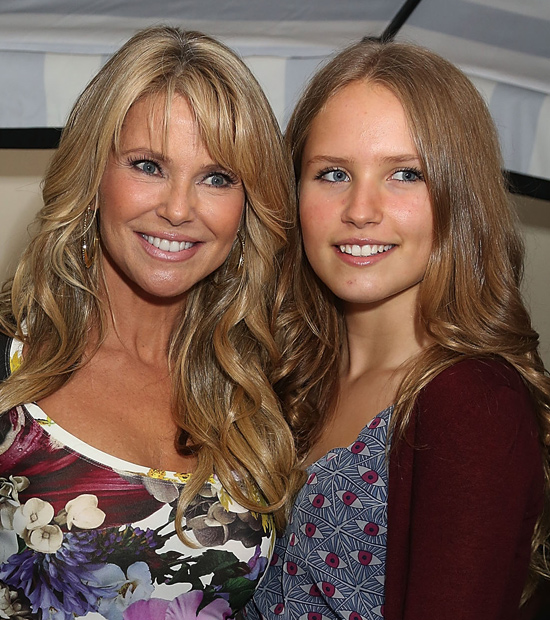 It's been said that models won the lottery when it comes to genetics, and for this lucky crew, that couldn't be more the case. Not only are they blessed with cover-ready looks, but they were also born the children of some of film, fashion, and music's brightest stars. So it's really no coincidence that the camera loves the likes of Ireland Baldwin and Riley Keogh when you consider their lineages.
And (as if we ever need a reason to look at pictures of Patrick Schwarzenegger) with today's announcement that IMG has signed Sailor Brinkley-Cook along with her mother, Christie Brinkley, for exclusive global representation, we're taking a closer look at our favorite celebrity model offspring.
Romeo Beckham
Victoria Beckham's son goofed around on the set of Burberry's Summer 2013 campaign as he worked everything from the label's metallic bombers to traditional rain gear.
Kaia Gerber
Taking after mom Cindy Crawford (who was a mainstay on Gianni Versace's runway), Kaia did Versace Kids' campaign justice in January 2012.
Patrick Schwarzenegger
Patrick gave us twice as much to look at when he posted two takes from his Bullett Magazine shoot.
Ireland Baldwin
Wearing little more than black leather, Ireland presented an Instagram preview of what's sure to be a racy shoot for Solmaz Saberi.
Riley Keogh
Riley's moves in Justin Timberlake's "TKO" are so provocative, they might even make granddad Elvis Presley blush.