Considering it houses racks upon racks of on-trend pieces, with reasonable price tags to boot, it's no wonder that fashionistas flock to Topshop [1]. And the celebrity world is no exception, with favorites like Erin Wasson, Mandy Moore [2], and Ashley Madekwe incorporating Topshop pieces into their Fall wardrobes. But our favorite look as of late comes courtesy of Beyoncé, arguably Topshop's most famous fan [3]. While on vacation, the star, who recently went vegan [4], wore a printed bikini for an impromptu seaside photo. Grab it now — we're sure it's soon to sell out — and decide for yourself who wears Topshop best with our ultimate celebrity roundup here, in the gallery.
— Additional reporting by Robert Khederian
Source: Tumblr user Iambeyonce [5]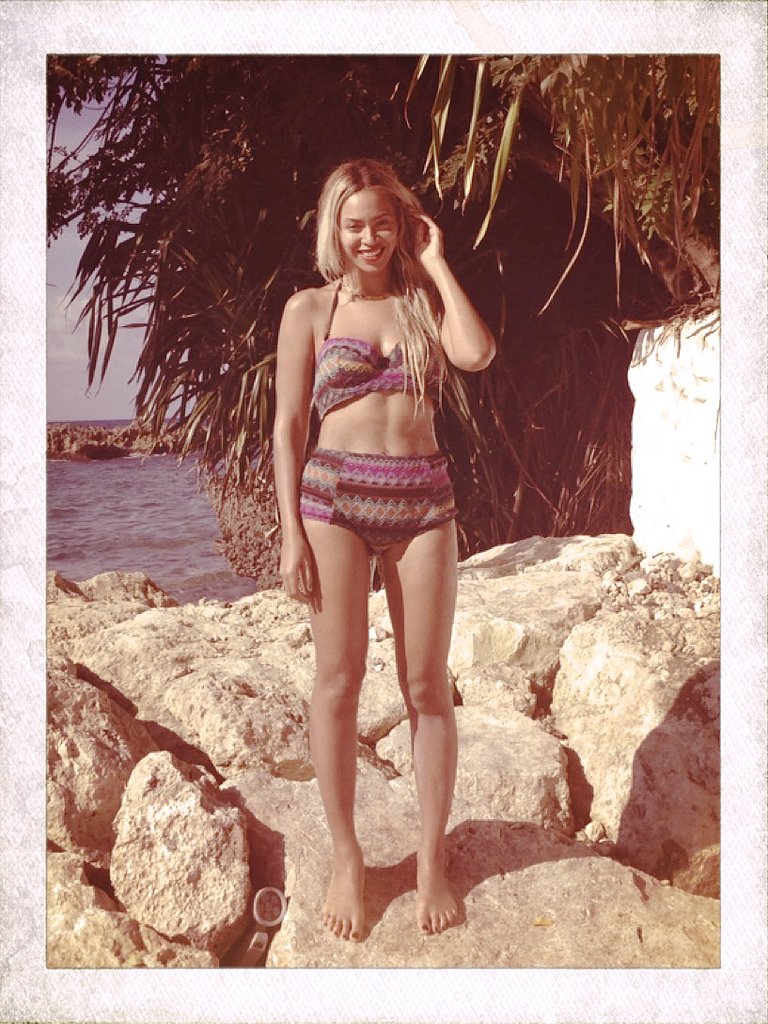 Beyoncé wore a colorful Topshop bikini [6] ($76) while on vacation with Jay Z.
Source: Tumblr user Iambeyonce [7]
Erin Wasson proved there's no better way to celebrate the holidays with Topshop [8] than in a head-to-toe sequined outfit.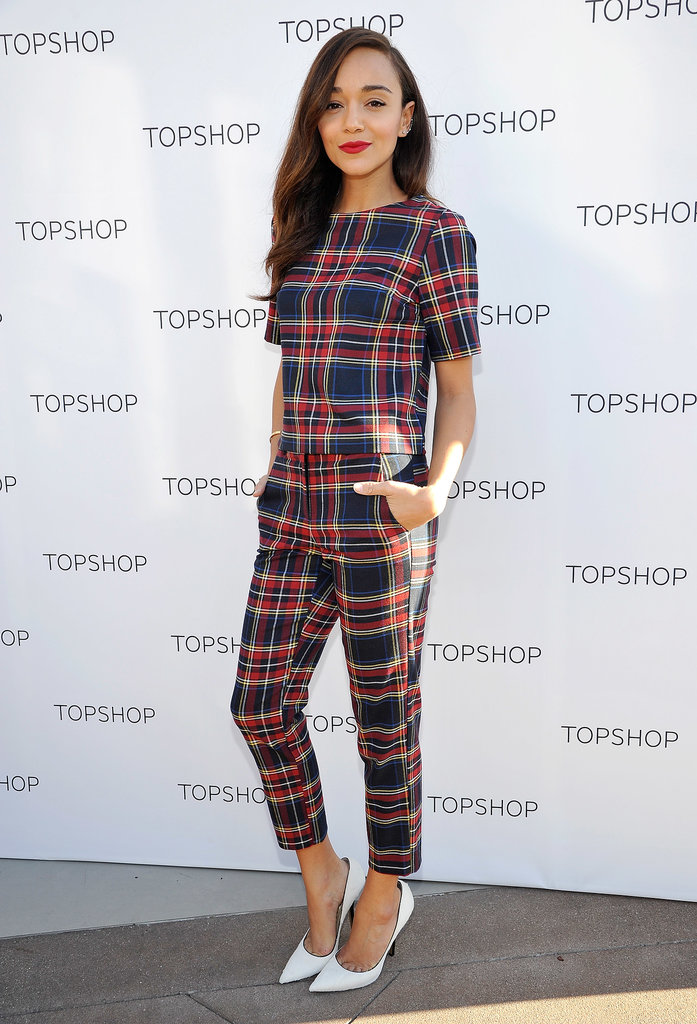 Ashley Madekwe was mad about plaid at the Topshop [9] holiday party in Los Angeles.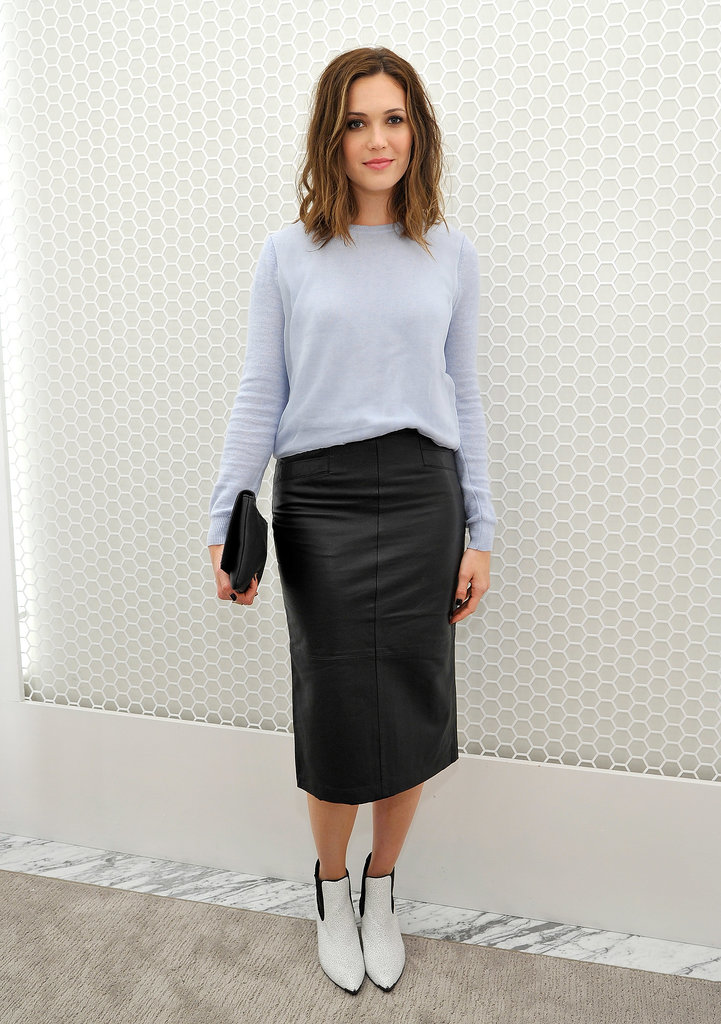 We love how Mandy Moore [10] styled up her slouchy tee with a slick leather skirt and booties at the Topshop [11] holiday party.
Kate Bosworth [12] showed that a Topshop [13] coat is the perfect piece to cozy up in while out in New York City.
For her appearance on Late Night With Jimmy Fallon [14], Kate Bosworth [15] paired a black military blazer with the sleekest piece of all: Topshop [16] leather leggings.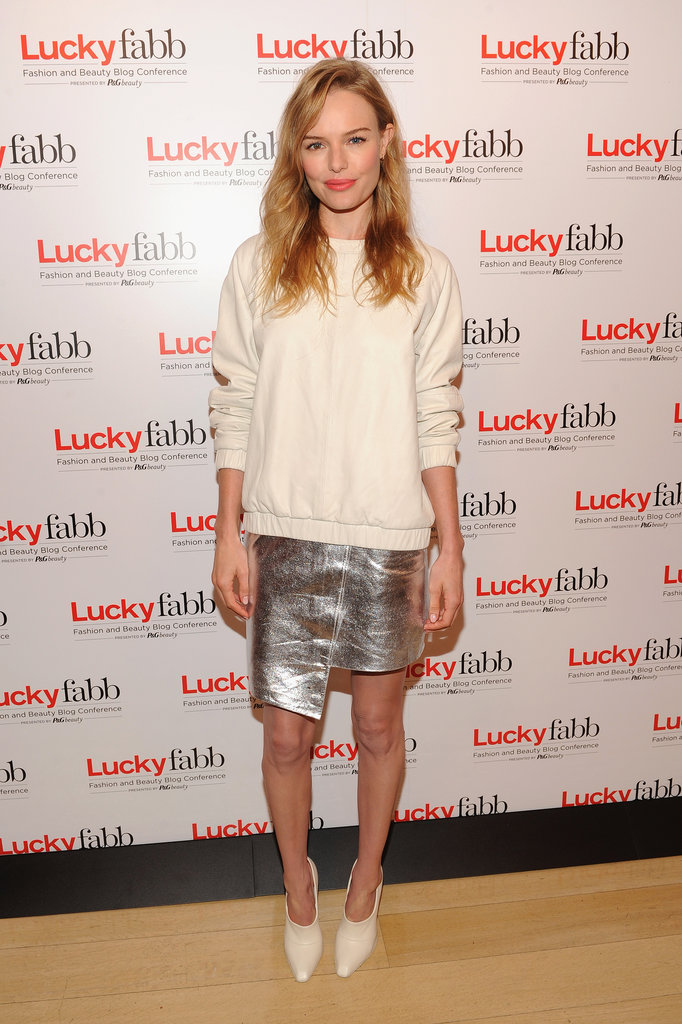 Kate Bosworth [17] dressed for her talk at Lucky FABB in a leather sweater and metallic skirt by Topshop [18] collection.
She debuted that same leather sweatshirt with a matching cream-colored coat and a pair of black biker booties, all by Topshop [19], later on in the month when shopping in New York City.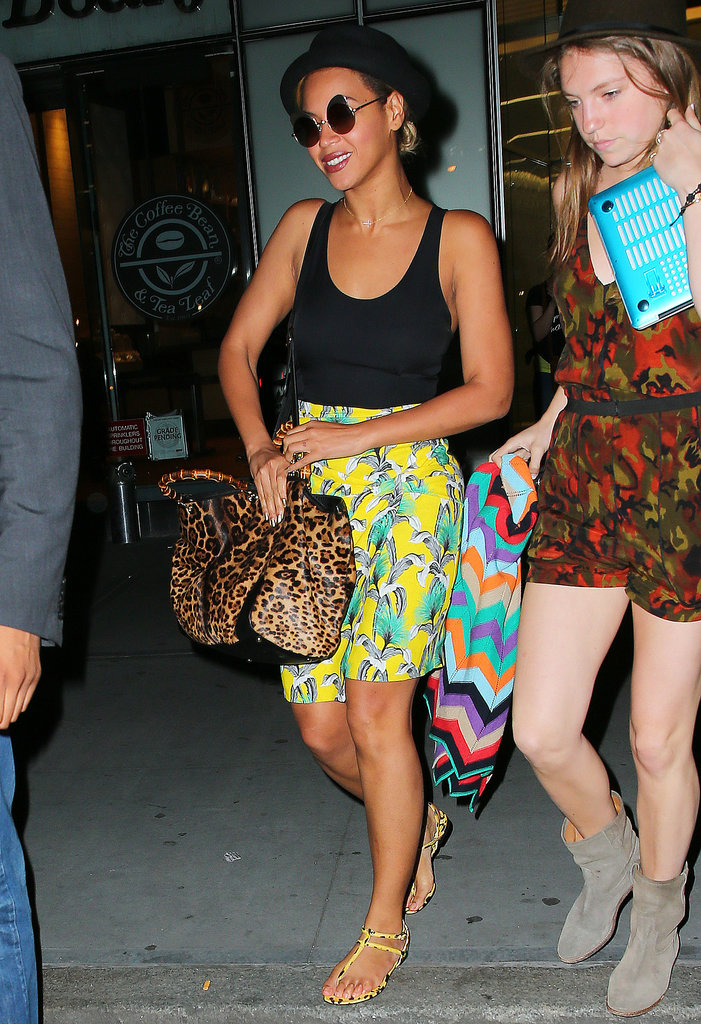 Beyoncé is arguably one of Topshop [20]'s top celebrity customers. During an evening out in NYC, the singer accessorized with a black porkpie hat and round cat-eye sunglasses, both by the mass retailer.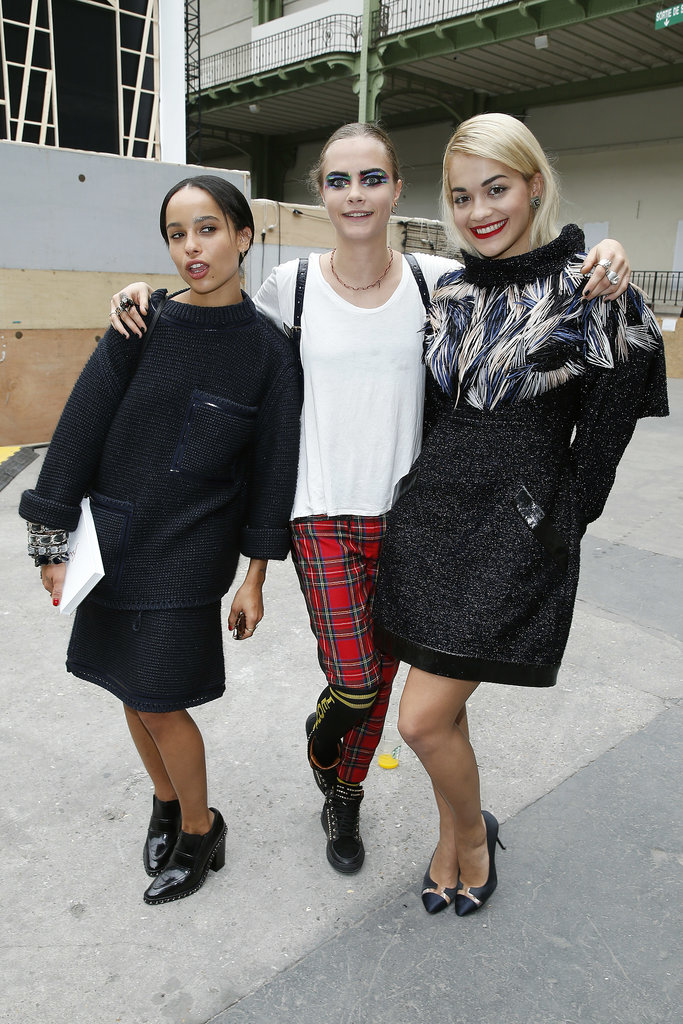 Cara Delevingne — posing here with pals Zoë Kravitz and Rita Ora — rocked Topshop [21]'s punky checkered pants with a white tee outside the shows at Paris Fashion Week.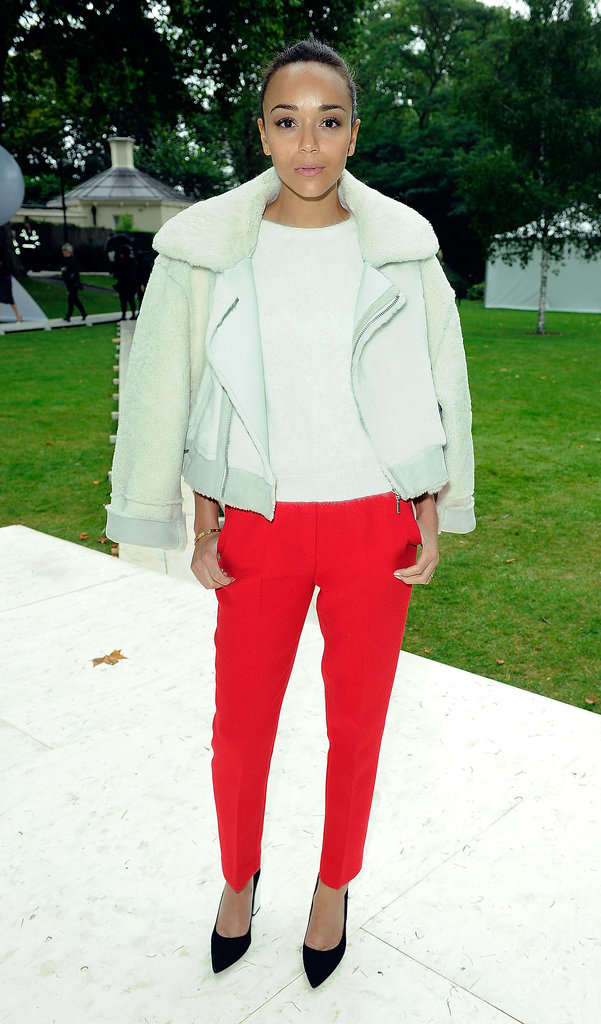 At the Topshop Unique Spring 2014 show [22] in London, Ashley Madekwe styled herself in a Topshop [23] Unique shearling jacket, red Topshop trousers, and black pumps, also by Topshop.
Ellie Goulding's Topshop [24] miniskirt added a feminine flair to her black leather biker jacket, Topshop crop top, and strappy Topshop shoes at the Topshop Unique fashion show in London.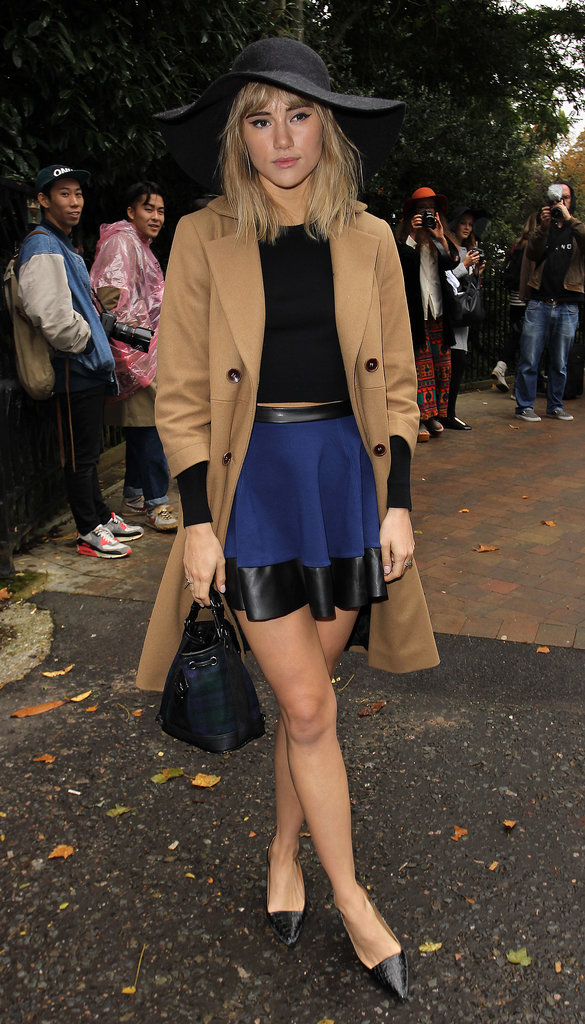 At the Topshop [25] Unique Spring 2014 show, Suki Waterhouse posed in a navy skirt with leather accents, a black floppy hat, and pointy pumps, all by Topshop.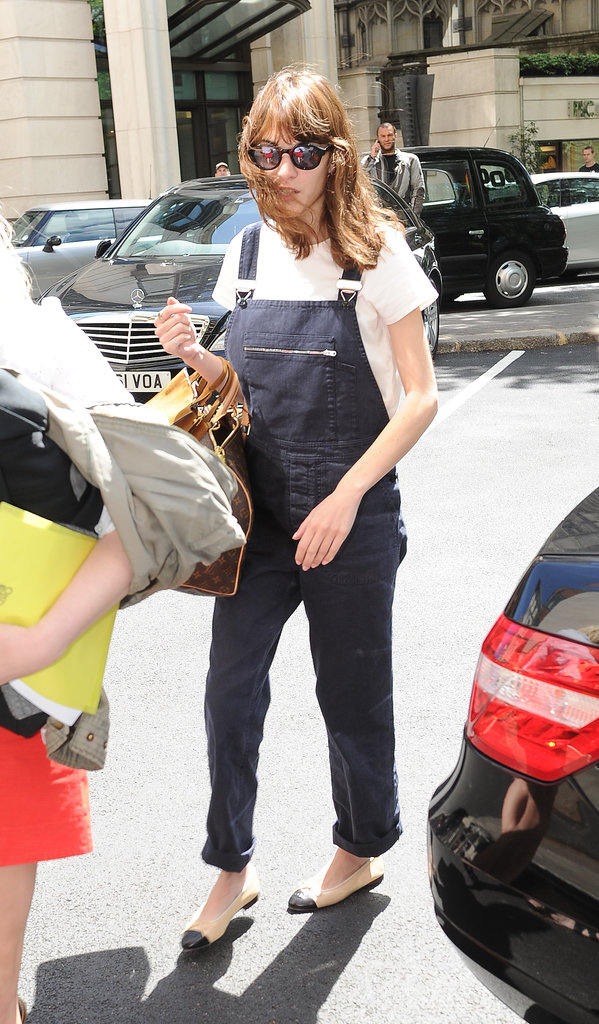 Alexa Chung rocked a pair of Topshop [26] dungarees during an outing in London, then gave it a classic twist via cap-toe flats and a Louis Vuitton [27] bag.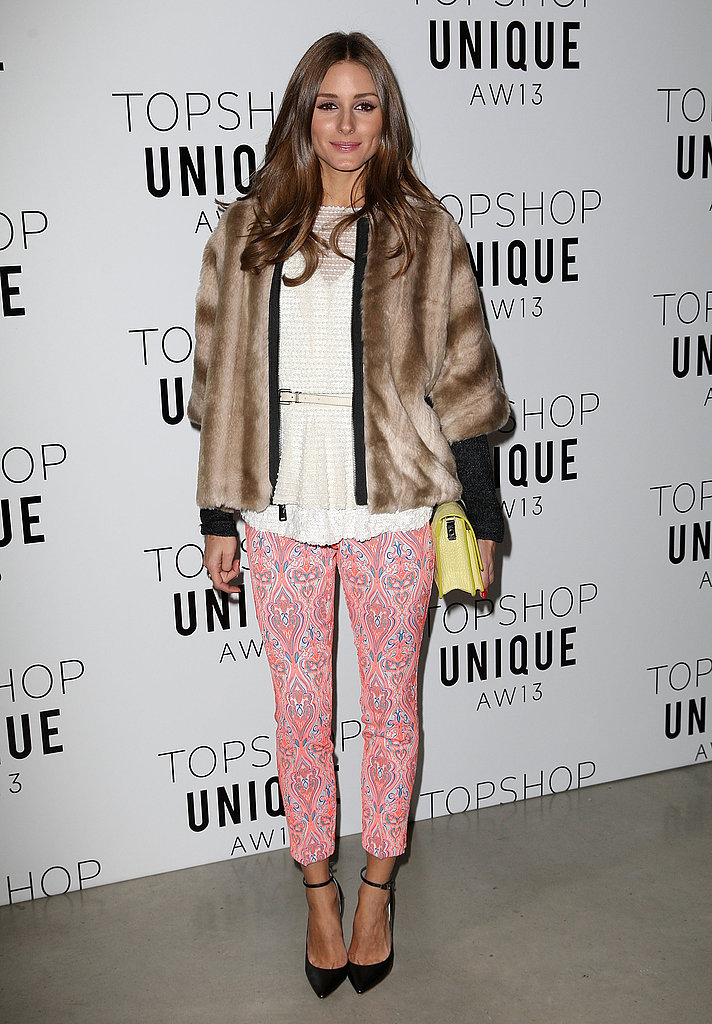 At the Unique Topshop [28] Fall 2013 show in London, Olivia Palermo brightened her ombré coat with punchy paisley Topshop pants and a yellow clutch.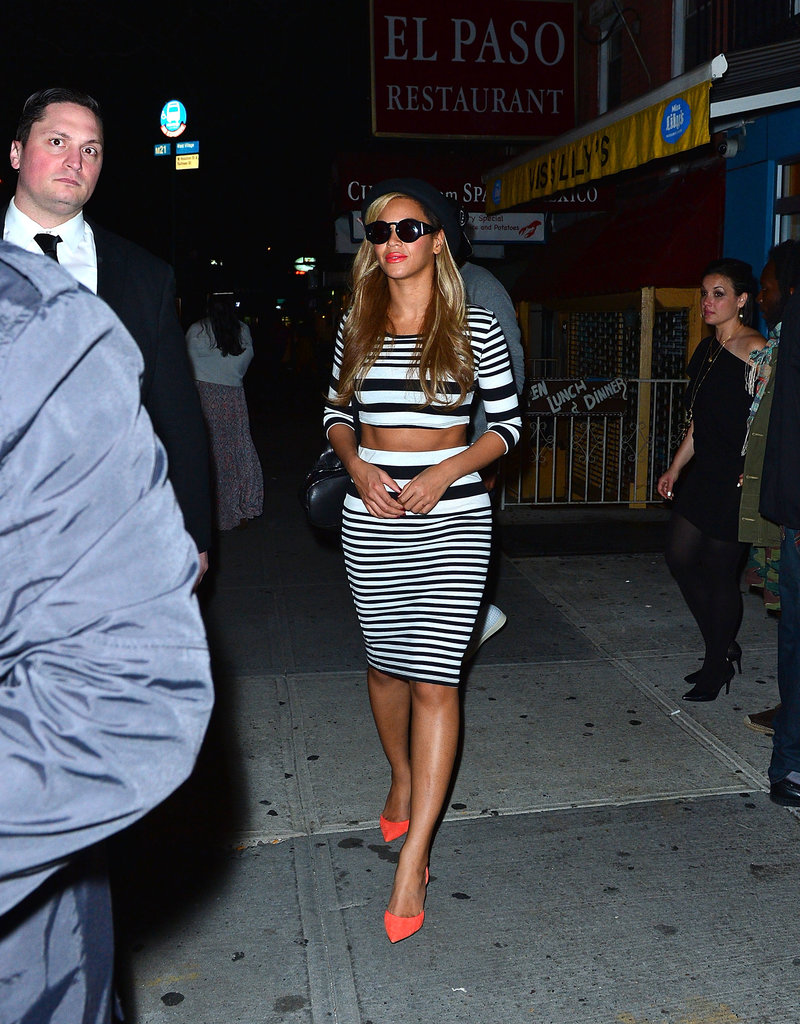 After leaving Kanye West [29]'s birthday in NYC, Beyoncé showed off her amazing figure in a striped crop top and matching skirt, both by Topshop [30], and bright orange pumps.
While posing with a pal, Selena Gomez [31] rocked an embellished crop top with a black blazer and white quilted Topshop shorts [32] ($72).
Source: Instagram user selenagomez [33]
Zoë Kravitz got dolled up in a Topshop [34] navy and white polka-dot romper at a DeLeon Tequila party in NYC.
Beyoncé struck a pose in black and white wearing this fun patterned Topshop coat [35] ($160) with skinny black denim and a pork pie hat.
Source: Instagram user beyonce [36]
Ellie Goulding paired a striped crop top with a black miniskirt, then finished with white platform sandals by Topshop [37] at the Capital Summertime Ball in London.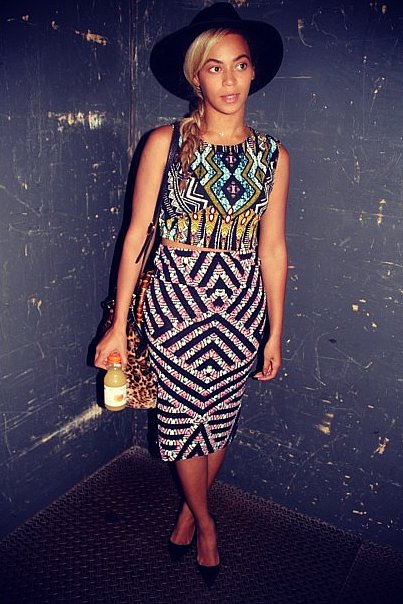 Beyoncé indulged in her Topshop [38] obsession in a tribal-inspired formfitting top and skirt set.
Source: Instagram user beyonce [39]
Ellie Goulding continued her love affair with Topshop [40] shoes in black peep-toe Sonance platforms at the Esquire Summer party in London.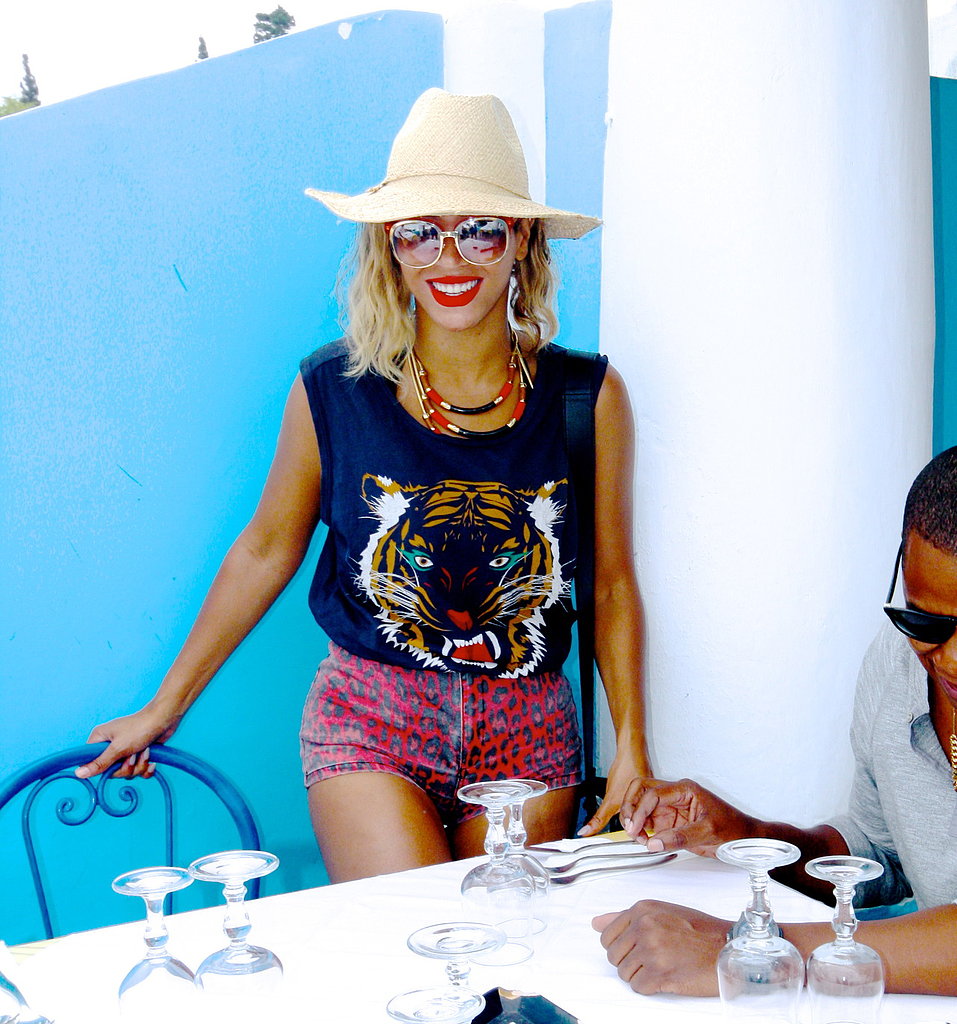 Perhaps her wildest look yet, Beyoncé tucked a Lovers + Friends tiger muscle tee into Topshop [41] leopard denim shorts before having dinner with husband Jay Z.
Source: Beyoncé on Tumblr [42]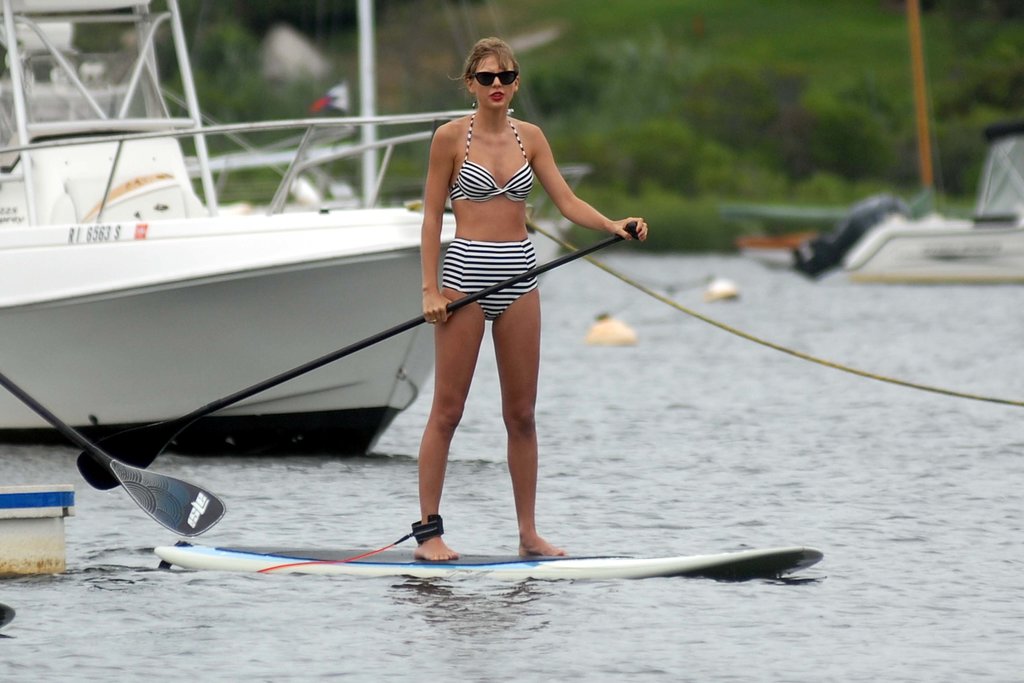 During a getaway to Rhode Island, Taylor Swift [43] exuded vintage glamour in a black and white striped Topshop [44] bikini.