Celebrity Shoes at the 2009 Elle Women in Hollywood Awards
Guess the Celeb by Her Smashing Shoe!
The Elle Women in Hollywood Awards brought out a plethora of stylish stars to the red carpet. From Manolo Blahnik to Jimmy Choo to Christian Louboutin, everyone put their hottest feet forward. Some wore metallics, others did black, there were quite a few sandals, and a couple pumps. Curious whose feet I'm talking about? Proceed.
1 of 8
Guess who wore these shiny and strappy Jimmy Choo sandals.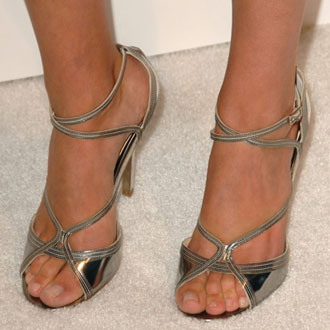 Alyssa Milano
Becki Newton
Vanessa Hudgens
2 of 8
Who opted for these fierce black sandals?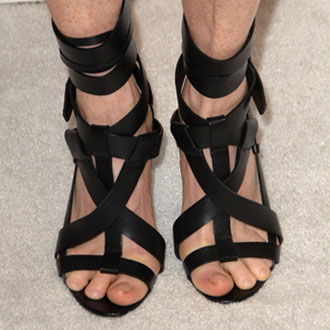 Julianne Moore
Cate Blanchett
Chloe Sevigny
3 of 8
Who went for a vintage-style floral Louboutin?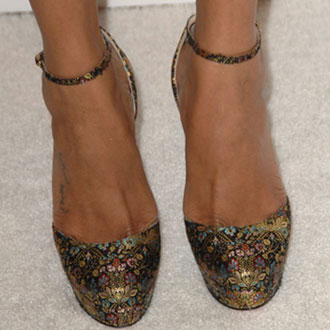 Vanessa Minnillo
Gabrielle Union
Zoe Saldana
4 of 8
Which actress wore dotted tights and Manolo Blahnik heels?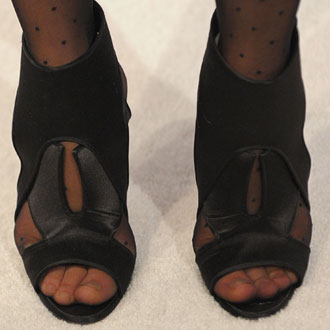 Diane Kruger
Ginnifer Goodwin
Leighton Meester
5 of 8
Can you guess who wore Louboutin python pumps?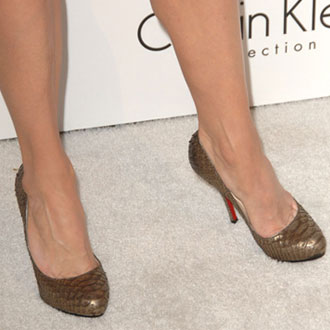 Robin Wright Penn
Renee Zellweger
Mary-Louise Parker
6 of 8
Who donned these silver Jimmy Choo Flynn sandals?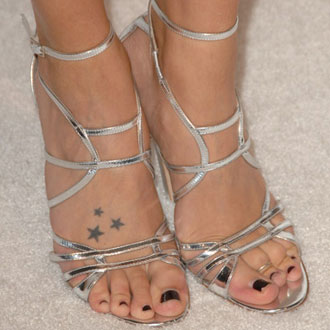 Ashley Tisdale
Kristen Bell
Kate Cassidy
7 of 8
Who do you think wore these T-strap Loubs?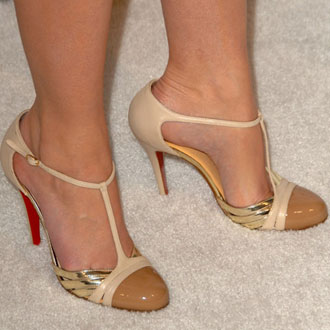 Katie Holmes
Emily Blunt
Jenna Elfman
8 of 8
Who's working these T-strap black embellished sandals?
Amber Tamblyn
Carmen Electra
Jenna Dewan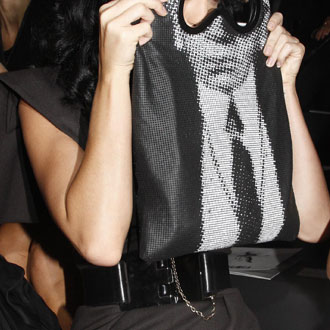 next slidequiz
Guess the Stylish Paris Fashion Week Attendee!