It feels like something sports-related is always on in my apartment, meaning I've become somewhat of a fan by osmosis. The news late last week that broadcaster Craig Sager had been diagnosed with leukemia [1] cast a sad light over the start of NBA playoffs, as the courtside regular has always been counted on to bring some fun to his reporting, namely by way of his wardrobe choice (search it on YouTube if you want proof). While the majority of commentators stick to navy or black, with the odd pinstripe thrown in, Sager is renowned for a closet full of zany prints and loud colors. Like, there's an entire Tumblr devoted to them [2].
And while plenty of ribbing ensues from whatever he decides to wear, it's always good-natured — and reminds me, as a fashion person tuning in, just how much fun can come from a cheerful outfit. In honor of the fantastic Mr. Sager, I did some browsing and picked three looks that are definitely for the brave. Whether you wear both pieces at once or warm up to it by incorporating a blazer here and a skinny trouser there, you're guaranteed to feel a little more fun.
Craig Sager in a Purple Suit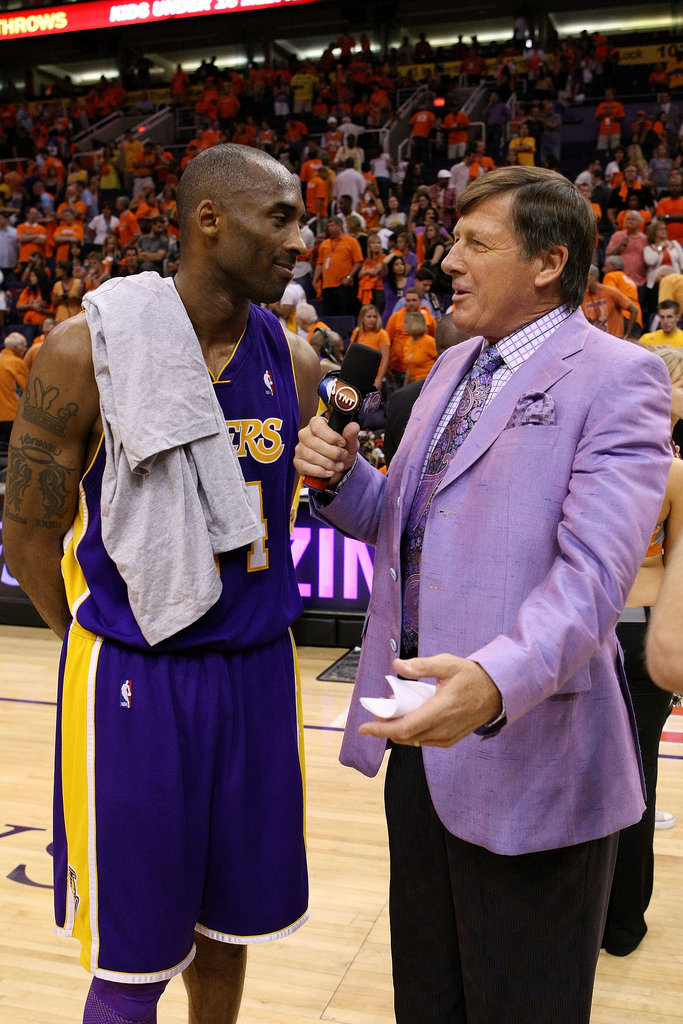 It wasn't Lakers purple, but a color closer to lavender was perfect for interviewing Kobe Bryant.
Craig Sager in a Teal Suit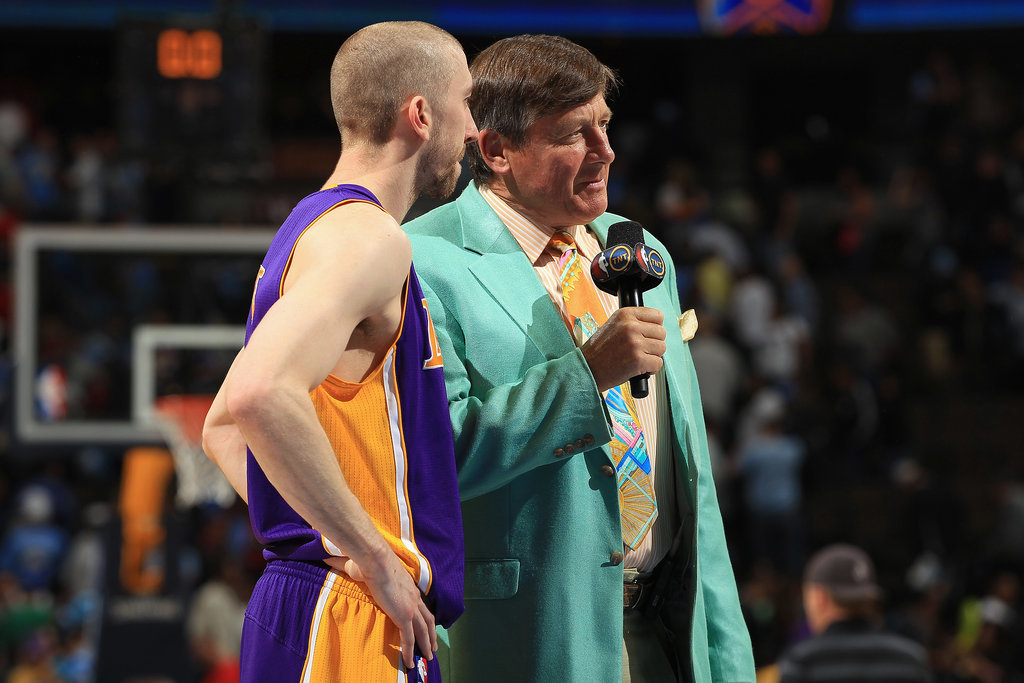 Real men wear teal, clearly.
Craig Sager in a Pink and Purple Plaid Suit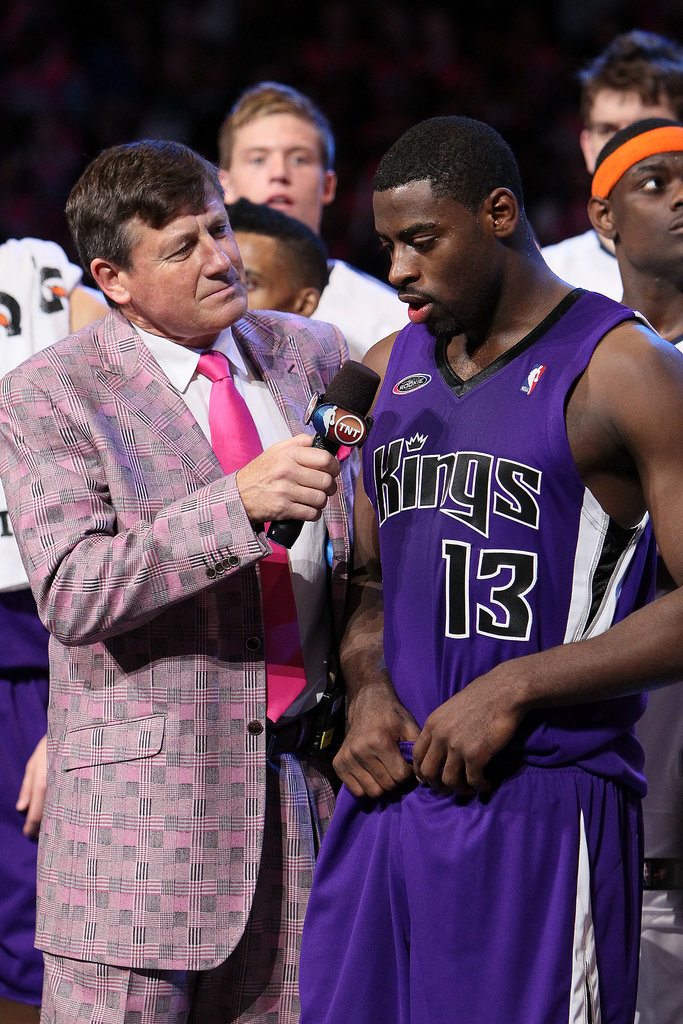 Plaid is a statement enough on its own. Done in pink and purple, it's an exclamation point.
Black and White Windowpane Jacket and Pants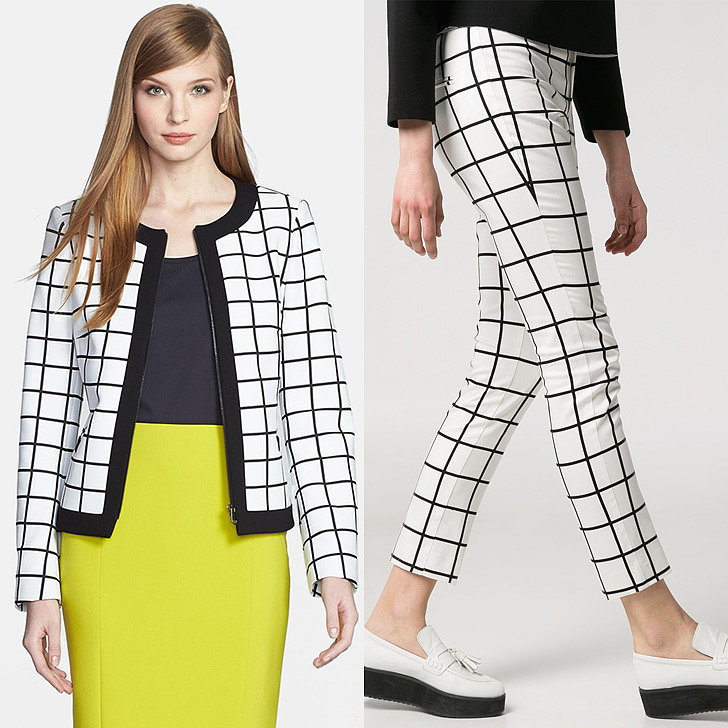 The crisp geometry of this checked look has been a favorite for a few seasons now. Integrating it into your wardrobe with a jacket or ankle-cropped pant would be a cinch; if you want to really turn up the volume, wear both together with a black v-neck tee and killer pumps.
Hugo Boss black and white Koralie windowpane jacket [3] ($575) and Mango black and white monochrome trousers [4] ($60)
Zara Blue Blazer and Floral Pants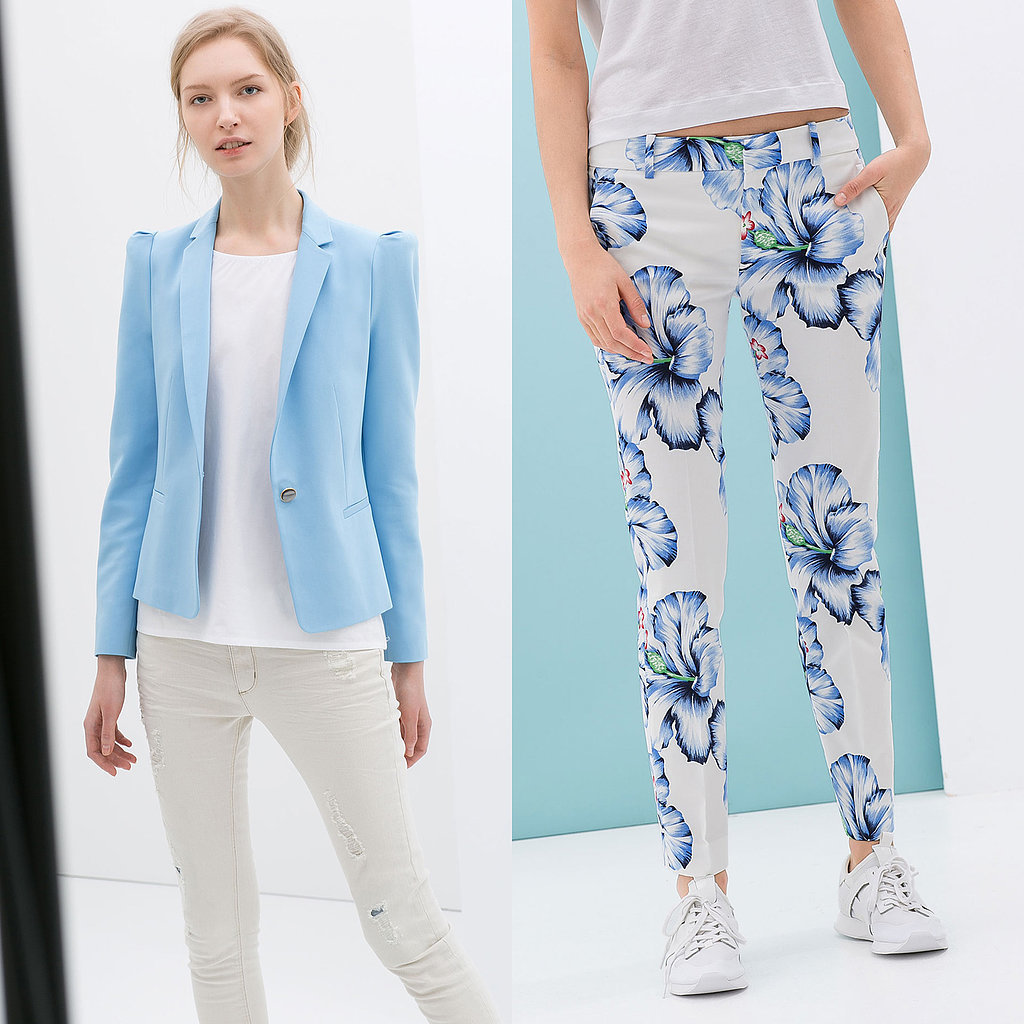 If you're already shopping for bold floral-print bottoms, why not go all the way? The baby-blue hue of this structured topper feels Kate Middleton [5] on its own, but worn with the skinnies? We're getting a major Cressida Bonas vibe [6].
Zara blue blazer with gathered shoulders [7] ($80) and Zara blue hibiscus floral-print pants [8] ($70)
H&M Black and White Zebra-Print Blazer and Pants
Chances are you've already fallen for classic animal print by now. It's the neutral that's not exactly a neutral, and the graduate-level approach to sporting it would be a matched set for a sexy evening out.
H&M black and white animal-print blazer [9] ($80) and H&M black and white animal-print leggings [10] ($18)