Delfina Delettrez Spring 2012 Jewelry
See Delfina Delettrez's Surreal New Hair-Inspired Jewelry Collection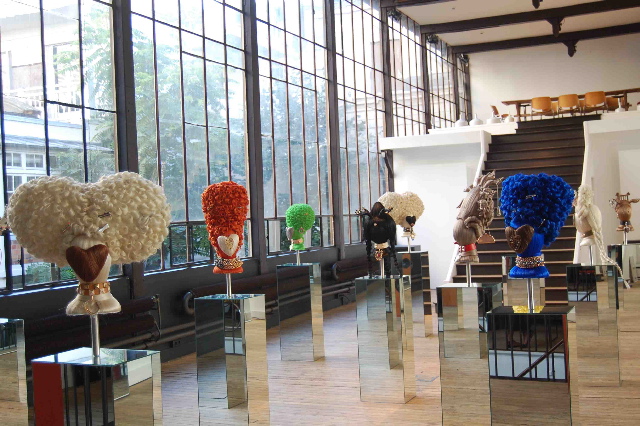 What's Your Reaction?
0
0
0
0
0
0
1
See Delfina Delettrez's Surreal New Hair-Inspired Jewelry Collection
>> "Love is in the Hair" is the name of Delfina Delettrez's new tress-inspired jewelry collection. Whimsical, yes, but that should be no surprise from a designer known for her witty, surrealistic approach. "Love is in the Hair" has Delettrez revisiting some of her favorite themes — anatomy, memory, nature —  resulting in a collection of keepsakes which are both amusing and appealing. Fashioned from unusual materials, the collection is filled with what read like tiny works of art; there are hairpins decorated with lips, heart-shaped resin pendants hanging from studded-leather collars, precious metal and stone "DNA" necklaces, and a miniature metallic purse that dangles from a rose gold ring. Click through to see a selection of pieces from the collection, plus the fantastical hair sculptures — inspired by historic women — Delettrez created to present the collection. Available March 2012 at Opening Ceremony.
Latest