Designer Spotlight: Sofie Ølgaard
I recently met Danish clothing designer Sofie Ølgaard and was swept away by her unconventional creations. A local nail spa was hosting a shopping event and Ølgaard's rack stood out. Not because it was flashy — the Sweetie Cups au natural cupcakes take that cake — but quite the opposite, because it was so clean. I studied every piece, each silhouette captivating me more than the previous. But the one that stole the show was the navy silk drape dress (center). I had to have it — it's subtly sexy for night, but with a tube top underneath and leggings, it works for day. If you appreciate complicated silhouettes versus vivacious colors, Ølgaard is your fix.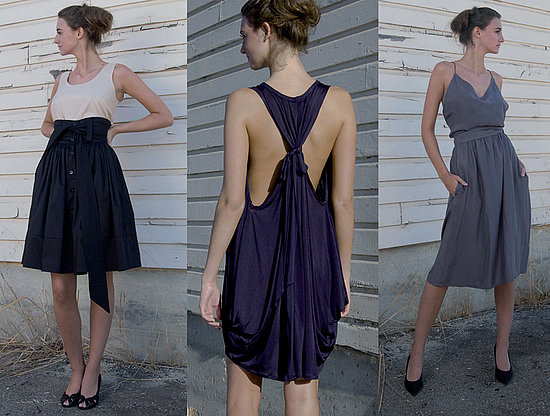 See more simplicity from Sofie Ølgaard.