The world's been buzzing about Divergent for a while now, and the premieres are finally here! The cast descended on a Los Angeles red carpet last night [1], and we got our first taste of what avowed-hippie Shailene Woodley [2] would wear to stand out alongside costar, and red carpet pro, Kate Winslet [3].
The young star skipped the denim cutoffs this time [4] in favor of couture, while Kate stood out in bold red. Also competing for the title of best dressed? A very sexy Maggie Q and Zoë Kravitz, who rocked a glamorous boho Balenciaga [5] frock. Scroll through to see them all.
Shailene Woodley at the Divergent Los Angeles Premiere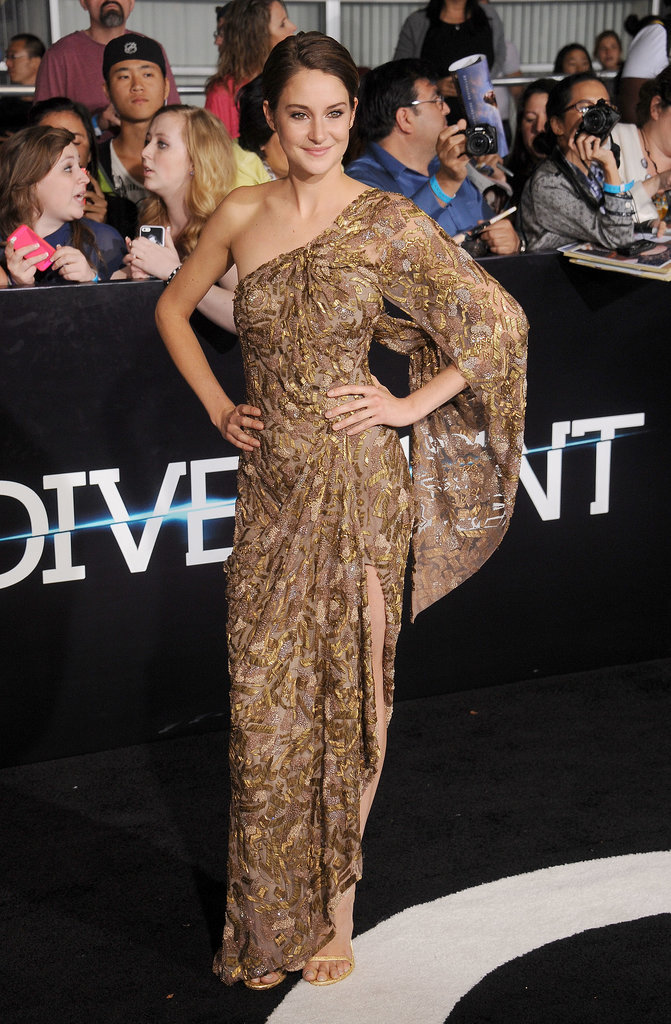 The self-avowed hippie skipped the five-finger shoes and organic leggings [6] in favor of couture for her flick's big premiere — Elie Saab [7] Fall 2010 Haute Couture, to be exact. The golden pick, accented with Stuart Weitzman [8] sandals, was just the right amount of glam and, obviously, much more red carpet appropriate than the denim cutoffs she wore the day before [9].
Maggie Q at the Divergent Los Angeles Premiere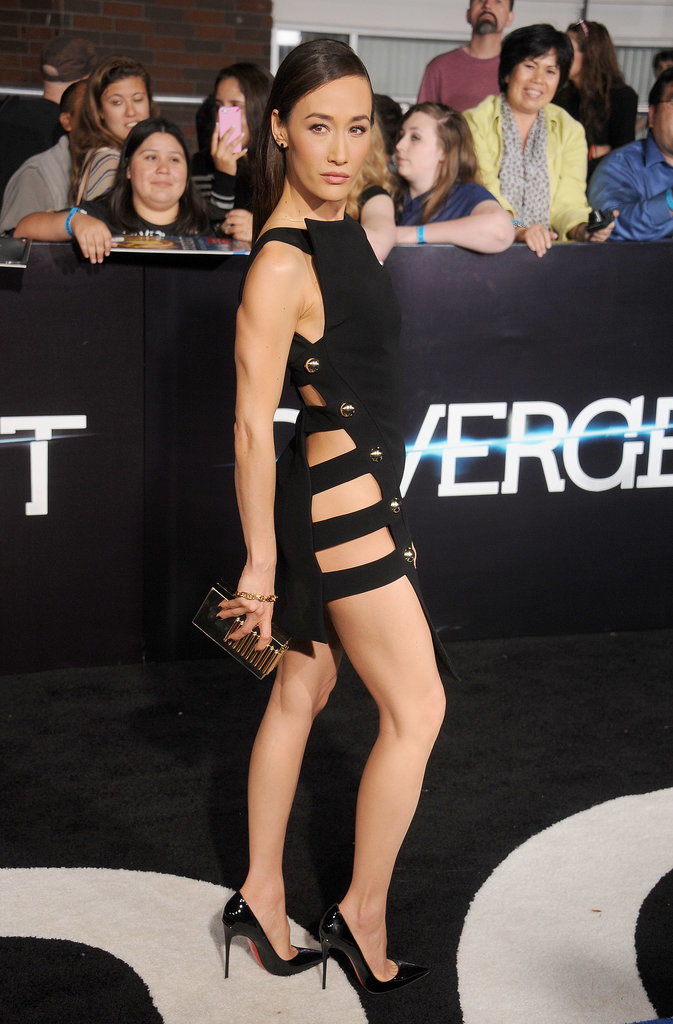 The sexiest award of the night goes to Maggie Q, who picked an LBD that was definitely little. Thick bands kept the dress together, exposing plenty of upper leg and side.
Kate Winslet at the Divergent Los Angeles Premiere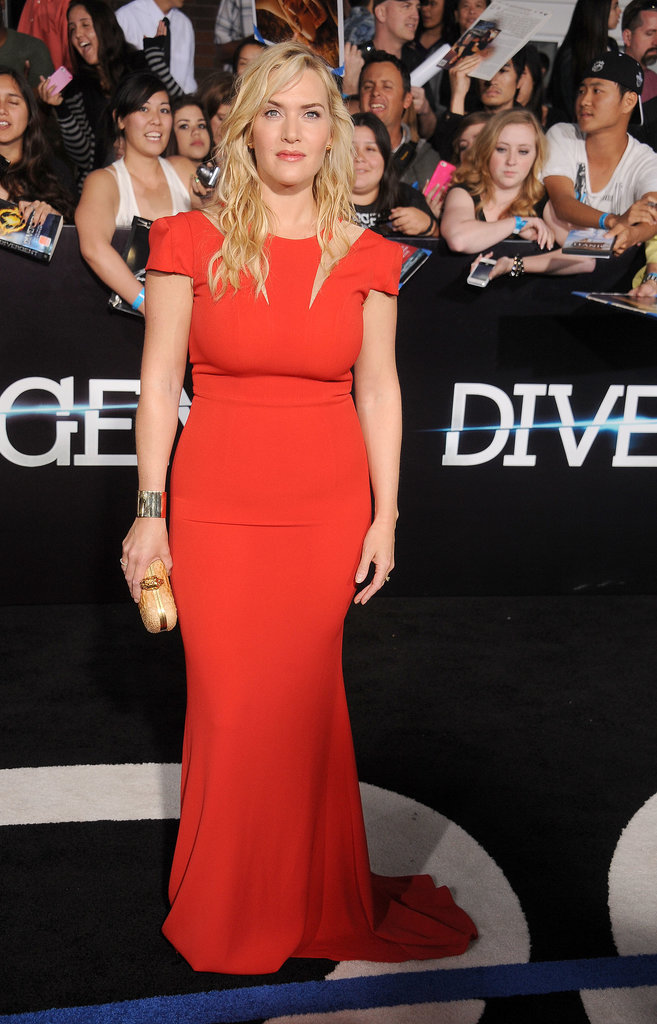 New mom Kate Winslet [10] let her star wattage shine in a simple short-sleeved dress from British label Safiyaa. She kept her jewels equally elegant, picking white diamond and yellow gold earrings and a cuff by Ana Khouri.
Bella Thorne at the Divergent Los Angeles Premiere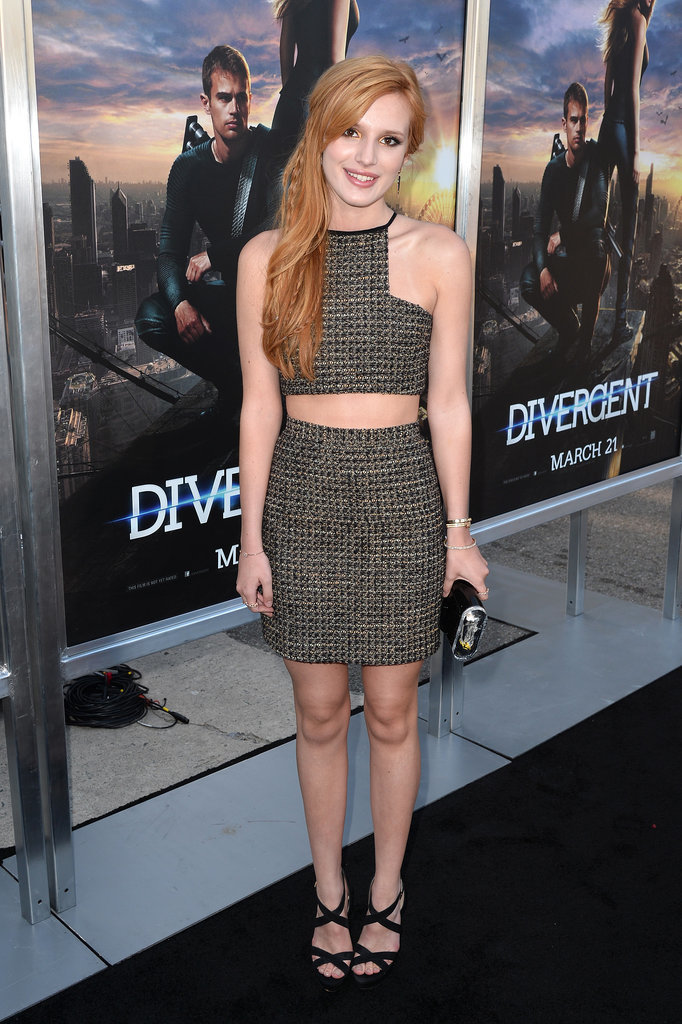 Bella Thorne was decidedly more casual than Shailene, picking a matched crop top and miniskirt set.
Bellamy Young at the Divergent Los Angeles Premiere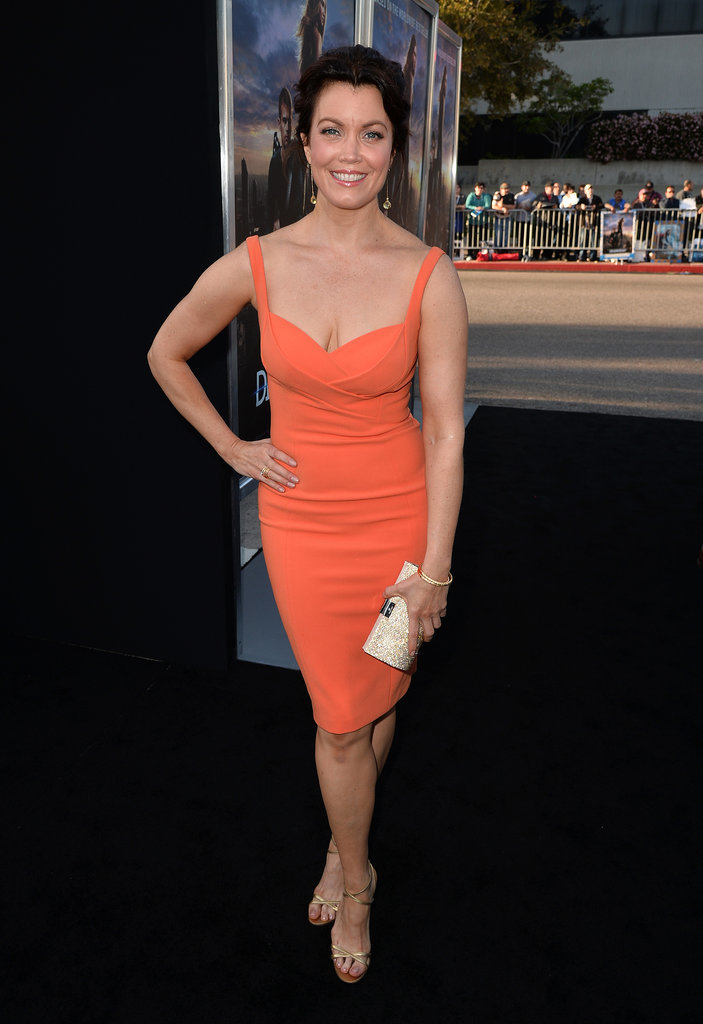 We love seeing this Scandal mainstay out of the White House and into something a little more comfortable! Bellamy Young looked all ready for Spring in a bright orange dress, nude sandals, and a white clutch.
Zoë Kravitz at the Divergent Los Angeles Premiere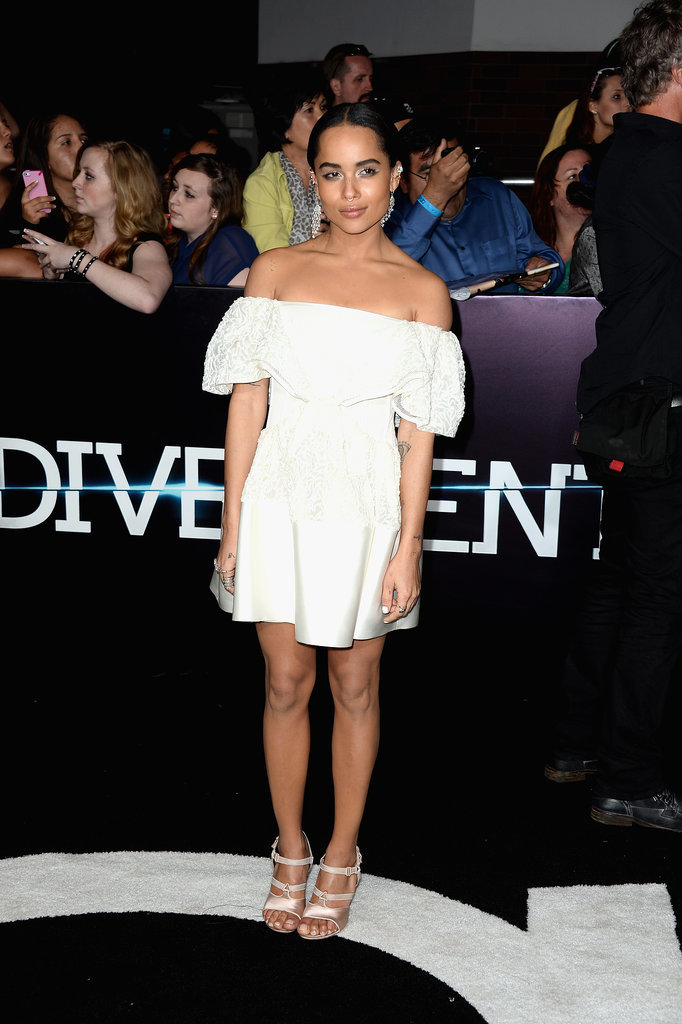 The off-the-shoulder, peasant-like white Balenciaga [11] Spring 2014 dress Zoë Kravitz picked for the red carpet looked like something Shailene might want to borrow — it fits her easygoing style to a T. We even think those blush pink shoes, also by Balenciaga, warrant a turn, too. For jewelry, Zoë picked an H.Stern brown and black diamond ring and a white gold and diamond hand bracelet by Gaydamak.
Related links:
Shailene Woodley on "being a citizen of this planet" and exclusively buying used clothes. [12]
The Glee girls make for one very pretty red carpet. [13]
Did these legs just beat Emma Watson's seriously sexy neckline? [14]