Fall Glimpse: Perfect Pumps
While I always look to Balenciaga's Nicolas Ghesquiere for magnificiantly over-the-top shoes, it appears his creations are in the minority for Fall. Perfect pumps in modern, classic shapes strutted down the runways - and what is that I see? A variation of pointed toes? Could the round toe be making a departure? Perhaps. I adore this black pump with wooden heel at Yves Saint Laurent - talk about a power shoe!
Check out all my Fall 2007 coverage here!
To see more perfectly perfect pumps, read more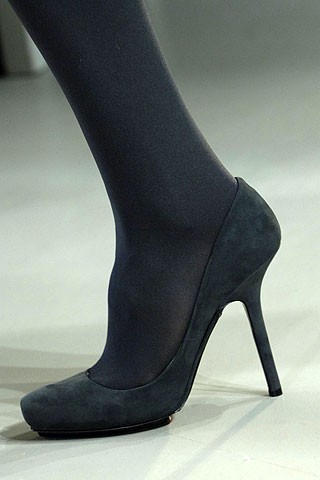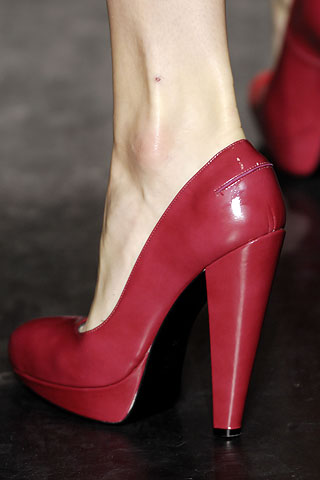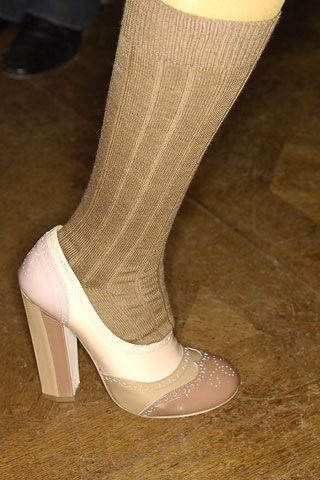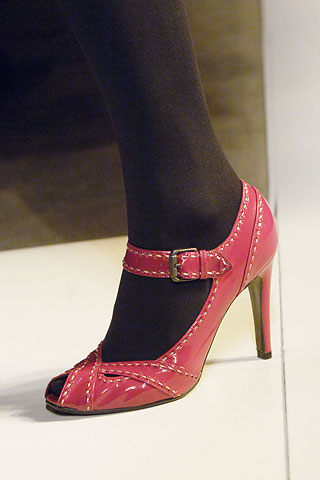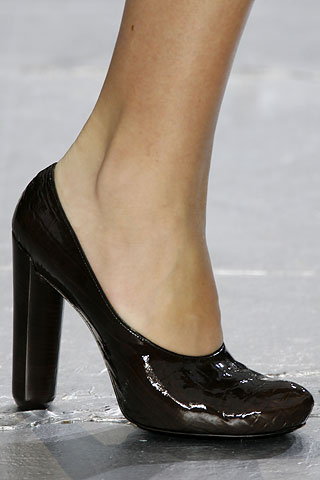 (L-R: Calvin Klein, Lanvin, Miu Miu, Bottega Veneta, Louis Vuitton)