In the immortal words of Miley Cyrus [1], we can't stop and we won't stop thinking about crop tops. How could we when we have decades of eye candy to admire?
Whether it's Baby's Catskills-ready ensemble in Dirty Dancing or Destiny's Child's flawlessly coordinated neon sets, crop tops have been the cool-girl uniform [2] since long before Ms. Cyrus could crawl, let alone twerk. So let's take a stroll down memory lane, shall we?
Source: Getty [3]
Britney Spears's "Sometimes" Video in 1999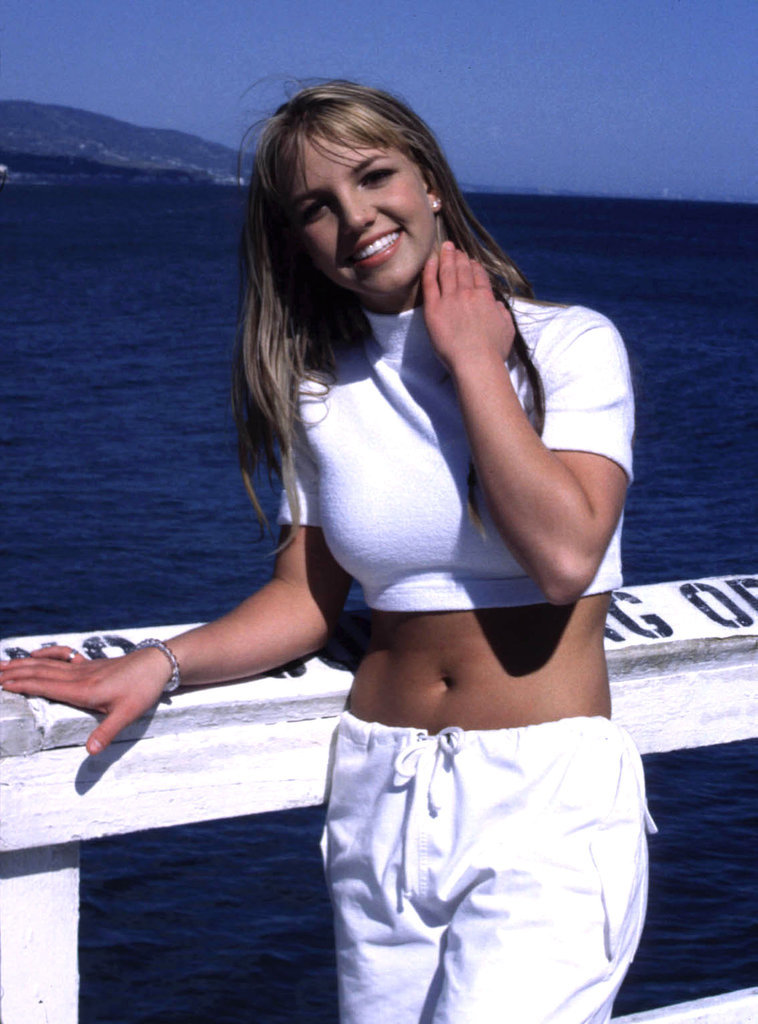 Sometimes she runs, sometimes she hides, sometimes she wears crop tops.
Britney Spears at the Super Bowl in 2001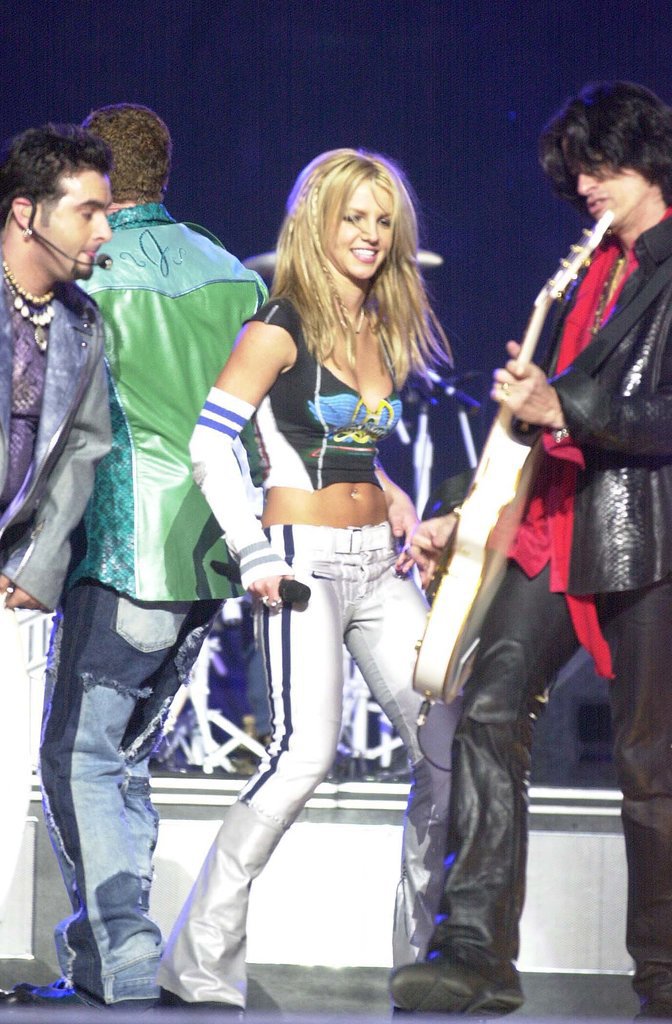 Oops! . . . She did it again.
Madonna's "Lucky Star" Video in 1983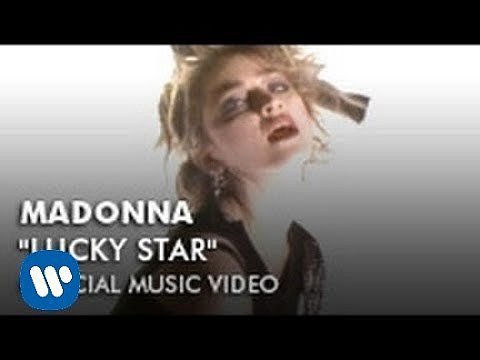 Few can outshine Madonna [4], though her midriff nearly did just that with a starring role in the singer's belly-baring video.
Saved by the Bell in 1991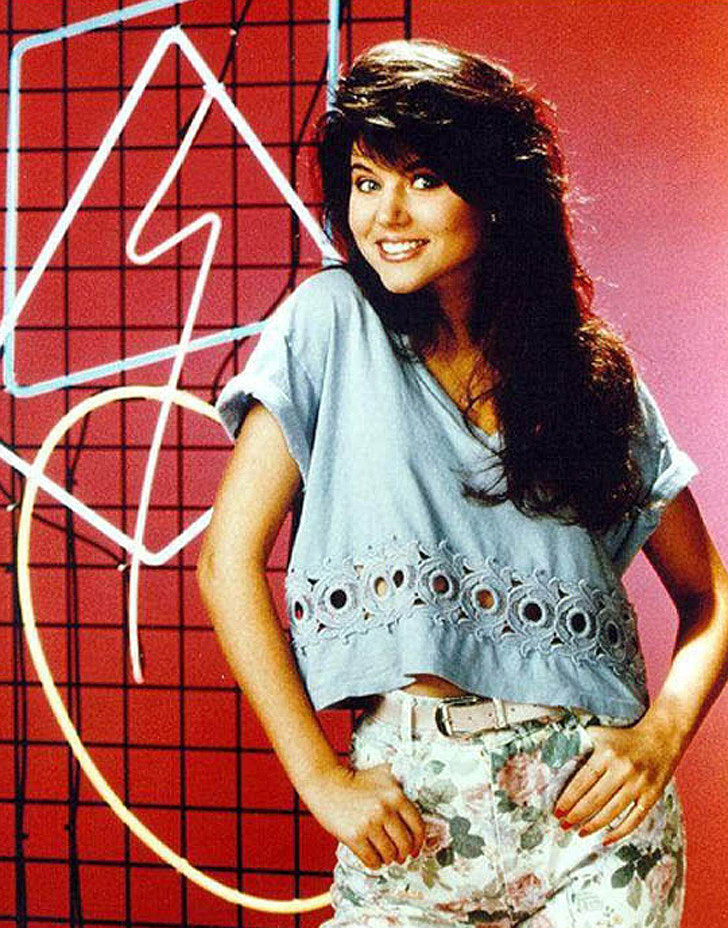 Who didn't want to be Kelly Kapowski in the '90s? One look at her enduringly cool ensemble, and we'd still jump at the chance to fill her seat at The Max.
Source: Tumblr user thelaughingpolicemansdaughter [5]
Marc Jacobs Spring 2013 Runway Show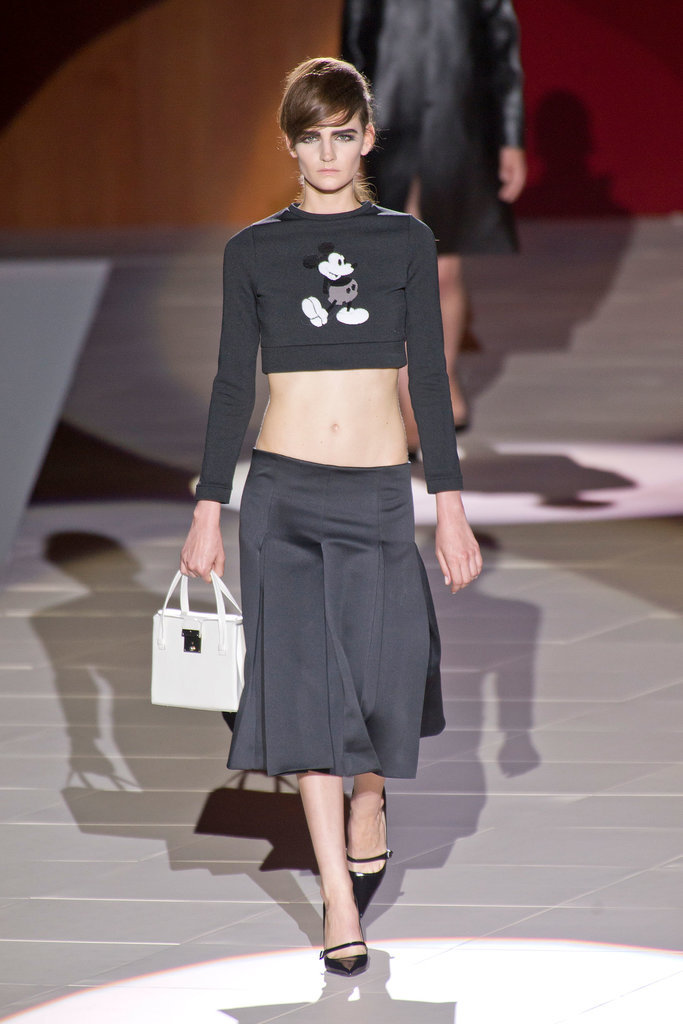 When Marc Jacobs [6] sends something down the runway, others follow — and by the following Spring, you couldn't escape crop tops on the catwalk. And wouldn't you know it, guess who was front and center at Jacobs's Fall show wearing a piece from this collection [7]?
Miley Cyrus at the MTV VMAs in 2013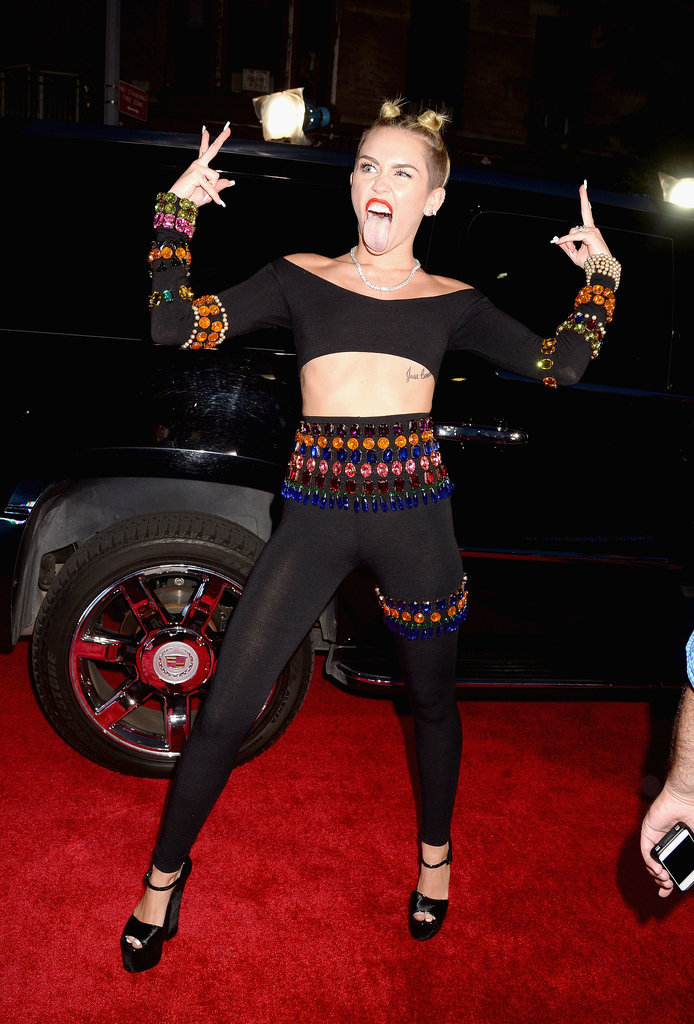 Of course, that was far from Miley's last go at the trend. She capped off the Summer of the crop top in Dolce & Gabbana [8] separates, and somehow the singer's jeweled ensemble was far from her most shocking moment of the night. That honor came later, when she slipped into a certain teddy and popped a foam finger on her hand [9].
Dirty Dancing in 1987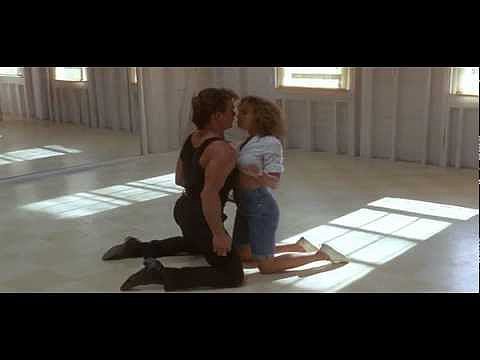 Nobody puts Baby (or her crop top) in a corner.
Kerry Washington at the SAG Awards in 2014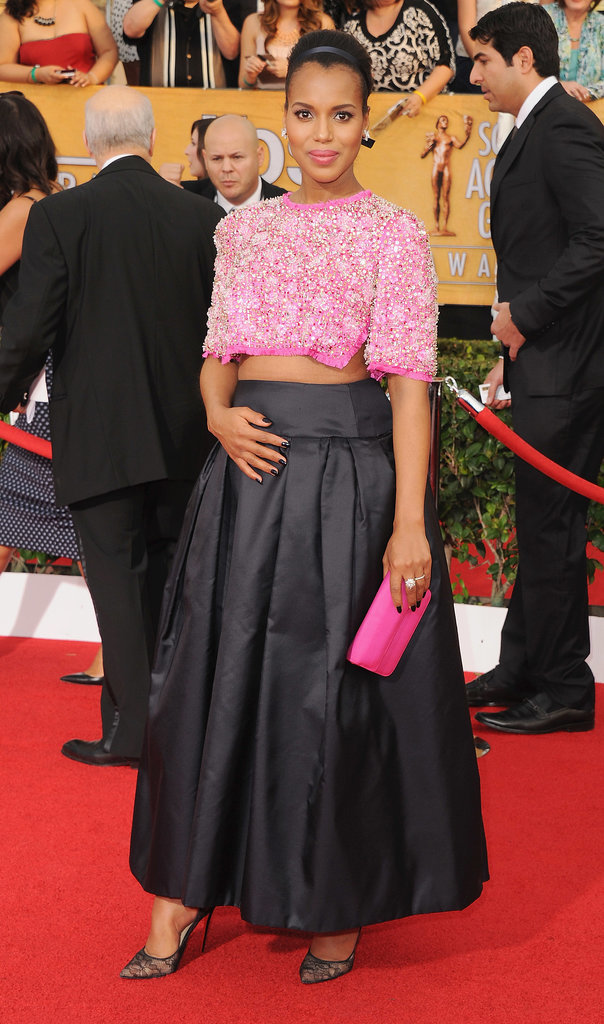 Who wasn't wearing crop tops this year? There was officially nowhere the style couldn't go when a pregnant Kerry Washington wore Prada [10] on the SAG Awards red carpet [11].
Destiny's Child at MTV's Janet Jackson Tribute in 2001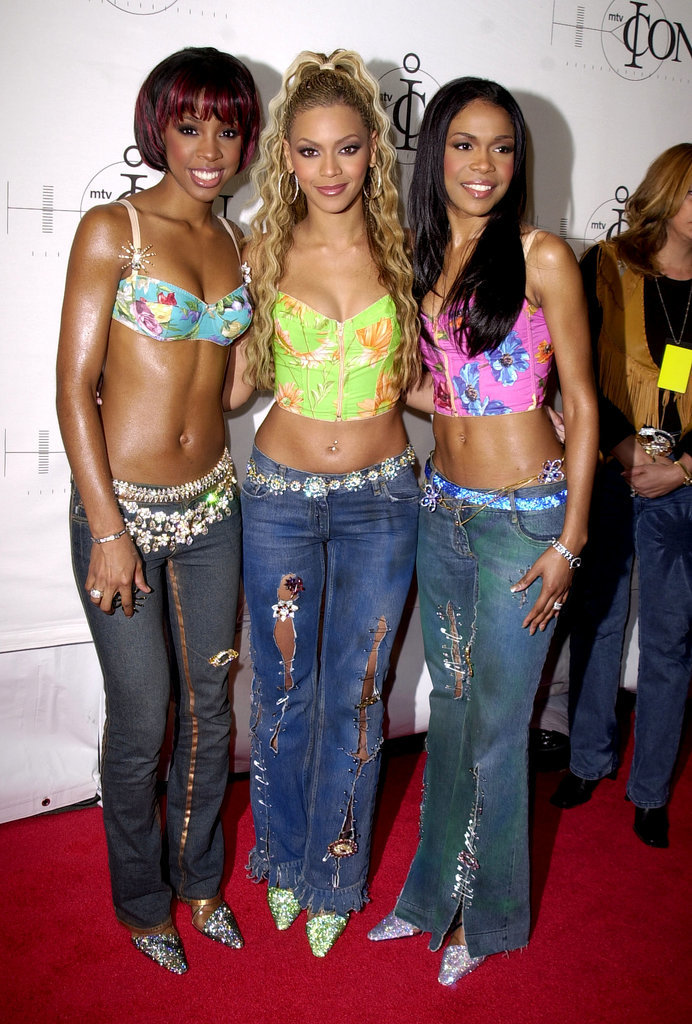 I don't think you're ready for this belly — the ladies of Destiny's Child did crop tops proud with three coordinated looks.
Sacha Baron Cohen at the Brüno Premiere in 2009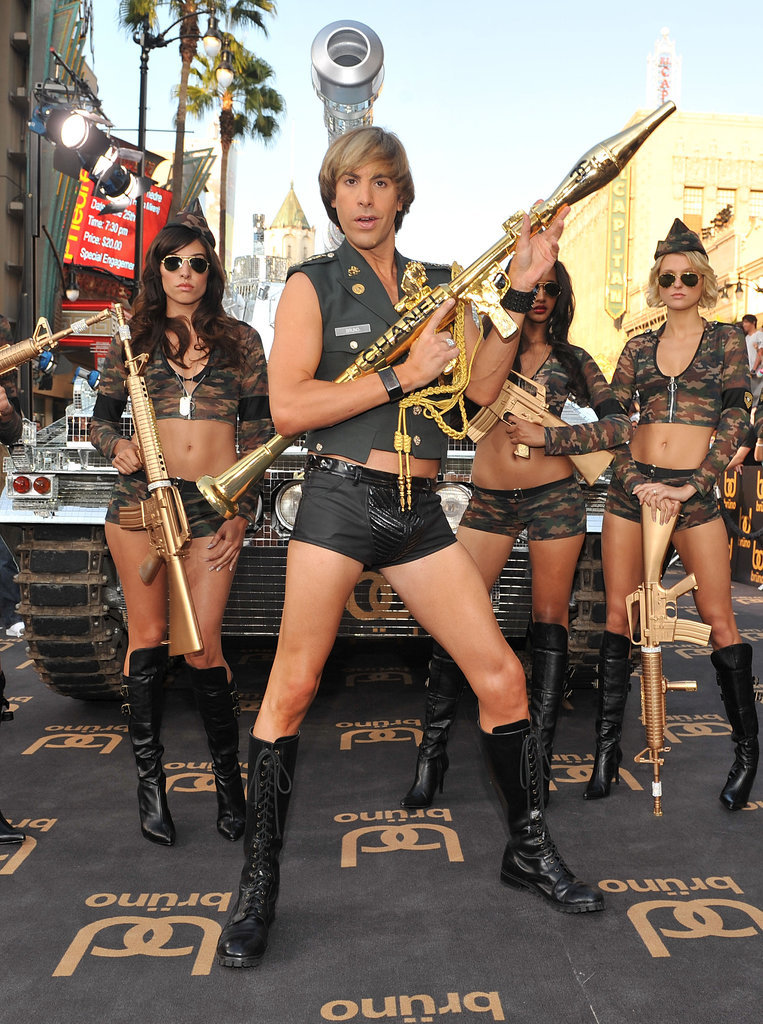 And why should the ladies have all the fun? If anyone was going to go there, Brüno would (and can you blame him with those abs?).
I Dream of Jeanie in 1965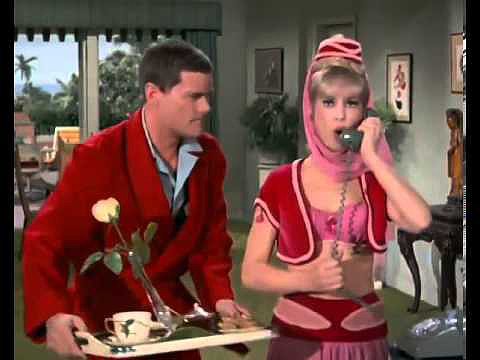 Jeanie is practically the godmother of all future crop tops, so love them or leave them, you pretty much have Barbara Eden to thank.
Kim Kardashian in 2014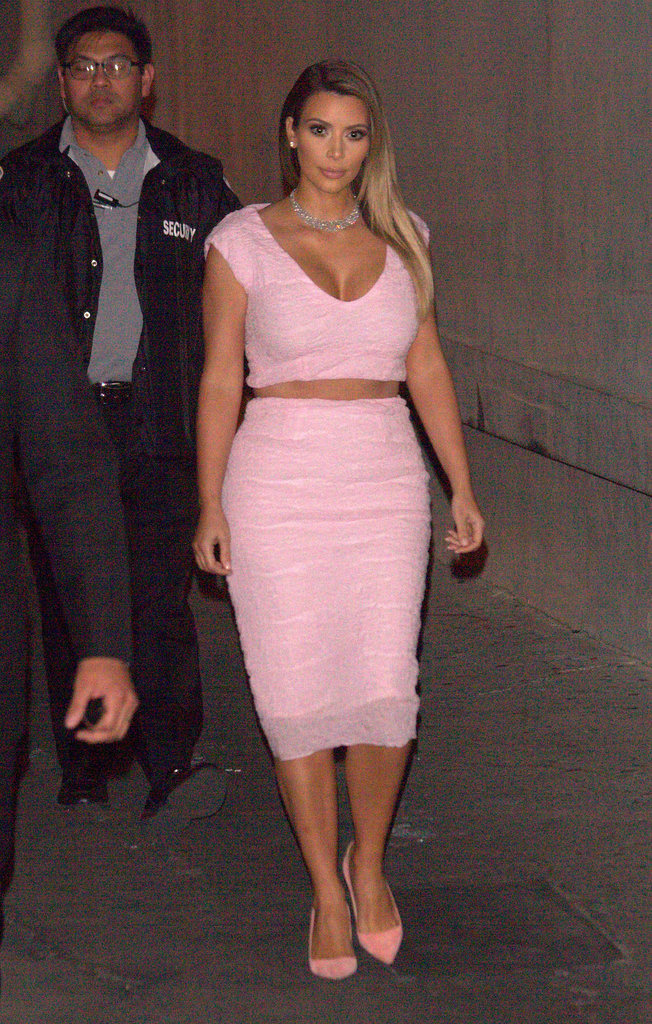 When life hands you Dior dresses, make lemonade (or a two-piece pink ensemble, in Kim Kardashian [12]'s case, when she cut her design in half [13]).
Empire Records in 1995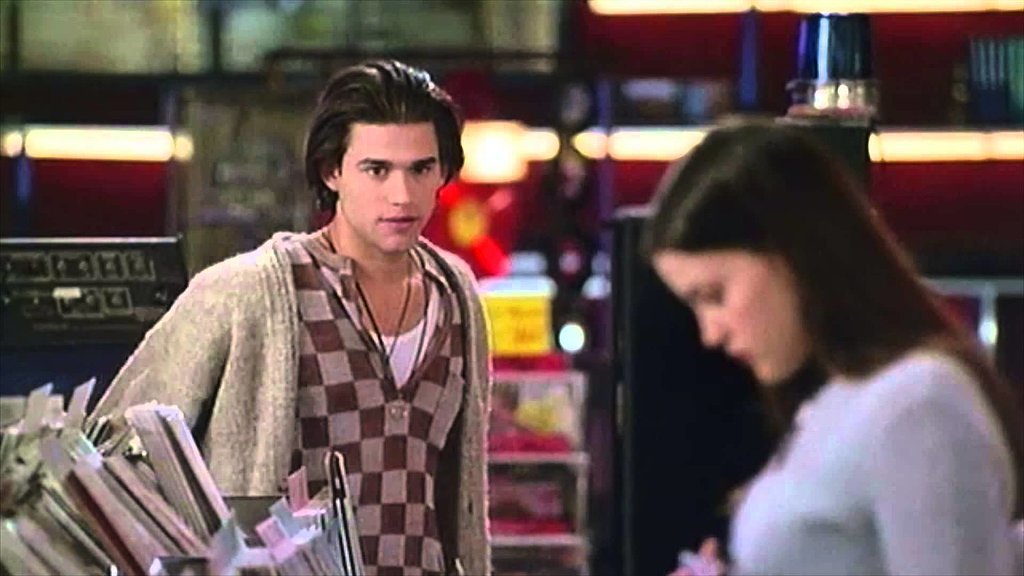 It may have been Rex Manning Day, but Rexy had nothing on Corey's sexy mohair sweater.