Guess the Celeb by Her Fabulous Handbag!
This week's celebrity handbag quiz focuses on an array of luxurious offerings from some of our favorite designers. While their celebrity owners shimmered in their fabulous ensembles, these bags take the cake with sequined adornments and decadent textiles. Take my quiz and see if you can match the handbag to its beautiful celebrity owner.
1 of 5
Guess who clutched on to this beautiful silver Chanel clutch in LA?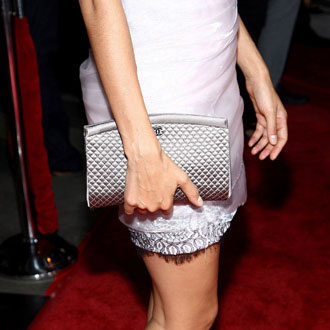 Thandie Newton
Jessica Alba
Penelope Cruz
2 of 5
Guess which celebrity shimmered with her sequined Prada bag?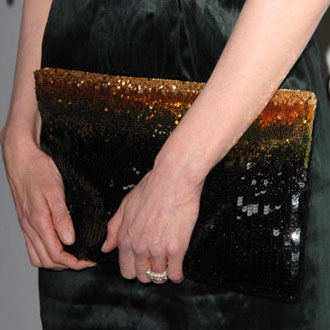 Eva Herzigova
Julianne Moore
Nicole Kidman
3 of 5
Guess who wore this graphic Chanel shoulder bag in Paris?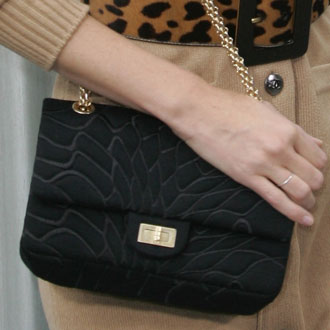 Heidi Klum
Charlize Theron
Claudia Schiffer
4 of 5
Guess who went on a shopping spree with her gray Calvin Klein tote?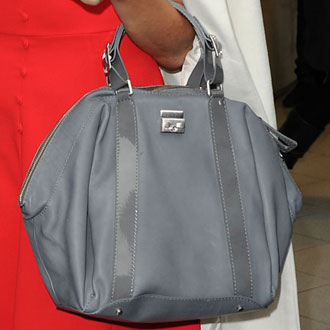 Jennifer Lopez
Eva Mendes
Selma Hayek
5 of 5
Guess which young Hollywood hottie held on to her gold Mary Norton clutch?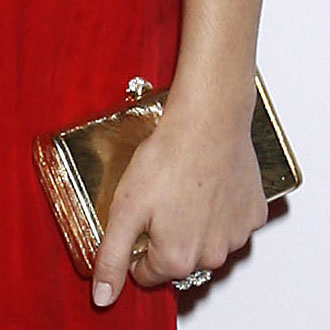 Emma Watson
Ashley Tisdale
Emmy Rossum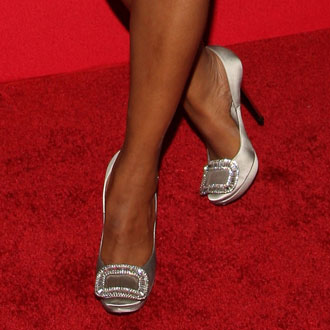 next slidequiz
Guess the Lady by Her Lavish Shoes!