Guess the Celebrity by Her Fab Shoes!
It comes as no surprise that Hollywood starlets love their shoes just as much as any other fashion fiend. They're an integral part of any ensemble and are just so . . . wonderful. Here's your chance to test your celebrity footwear knowledge by matching the shoes to the Hollywood hottie. Good luck!
1 of 5
Guess which celebrity wore a pair of artsy Sergio Rossi pumps with her David Meister dress on the pink carpet?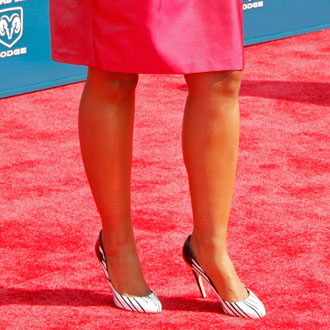 Gabrielle Union
Alicia Keys
Halle Berry
2 of 5
Guess who wore these sexy Diors to match her red hot Christian Louboutin clutch at a poker party?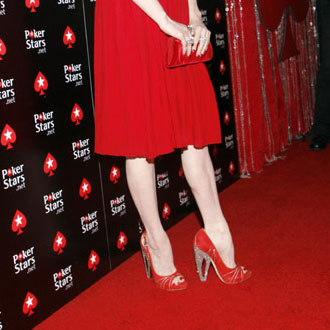 Charlize Theron
Julianne Moore
Dita Von Teese
3 of 5
Guess who wore a pair of black and gold patent Roger Vivier pumps during a recent trip to MTV in NYC?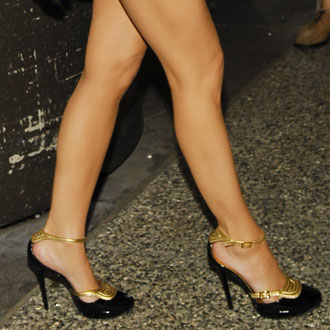 Katie Holmes
Selma Blair
Jessica Simpson
4 of 5
Guess which celeb kicked some panda butt in a killer pair of gold Jimmy Choos.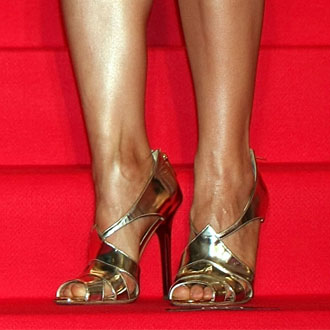 Lucy Liu
Jennifer Connelly
Fergie
5 of 5
Which huge Hollywood star wore a pair of beaded flats by Giuseppe Zanotti on the red carpet?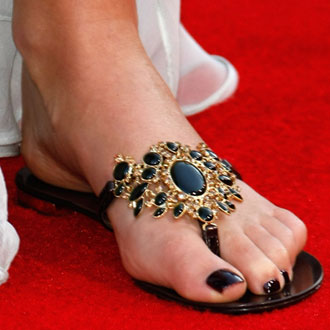 Charlize Theron
Cameron Diaz
Angelina Jolie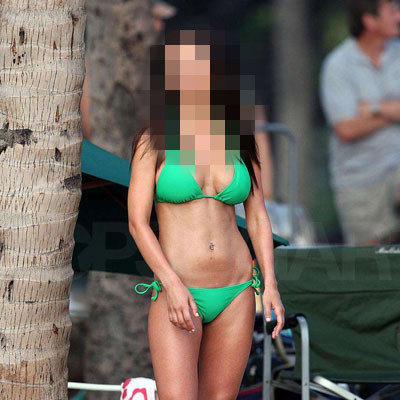 next slidequiz
Guess the Celebrity by Her Bikini!