Guess the Celebrity by Her Faboo Shoe!
It's Holiday time, which means festive shoes a plenty. It may be cold outside for some, but for others, glittering sandals can still shine. With all the movie releases and holiday festivities ladies are dressing to the nines. I know you were oogling over the dresses and jewelry, but did you notice the shoes?
1 of 5
Who wore these dazzling Jimmy Choo jeweled platform sandals?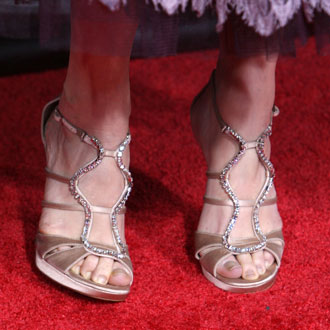 Jennifer Lopez
Paz Vega
Kristen Bell
2 of 5
Who wrapped her feet in these snakey gold sandals?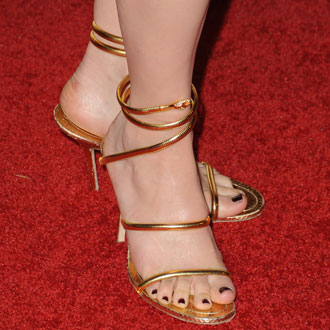 Marley Shelton
Christina Applegate
Bijou Phillips
3 of 5
Who wore these ladylike snakeskin pumps?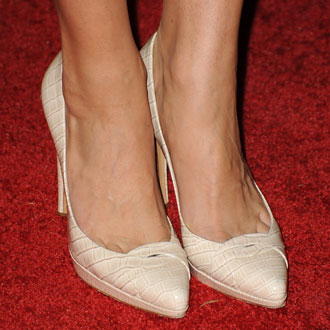 Penelope Cruz
Angelina Jolie
Eva Mendes
4 of 5
Who wore these black lace lovelies?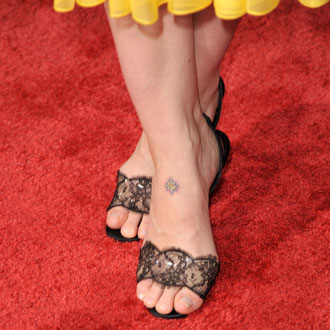 Nicole Kidman
Sarah Paulson
Scarlett Johansson
5 of 5
Whose sparkling feet are these?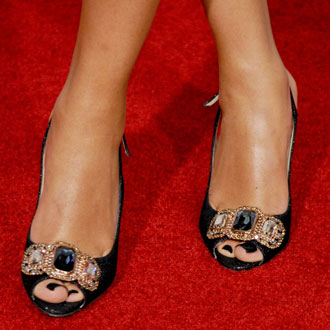 Eva Longoria
Sanaa Lathan
Lucy Liu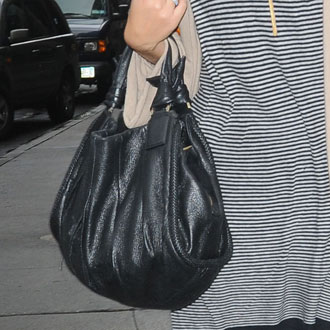 next slidequiz
Guess the Celeb by Her Fab Handbag!