Guess The Celebrity By Her Hot Handbag!
Female celebrities love their designer bags like their male counterparts cherish their cars. Like an expensive car, a designer bag allows its carrier to show off her style and wealth. Plus, it houses all their important goods. Here's your chance to test your celebrity handbag knowledge by matching the beautiful bags to their equally stunning owners!
1 of 5
Guess who went shopping with her white hobo?
Carmen Electra
Audrina Patridge
Jessica Alba
Miley Cyrus
2 of 5
Guess who carried a brown Prada bag to the hair salon?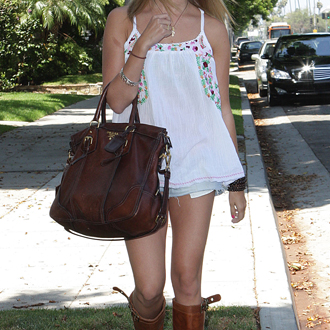 Ashley Tisdale
Nicole Richie
Lauren Conrad
Mischa Barton
3 of 5
Guess who toted a bright green Kooba bag while lunching in Hollywood?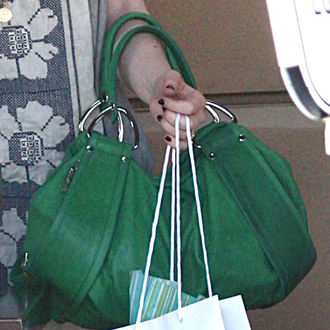 Leighton Meester
Fergie
Michelle Trachtenberg
Anne Hathaway
4 of 5
Guess who has a Burberry bag and a Louis Vuitton wallet?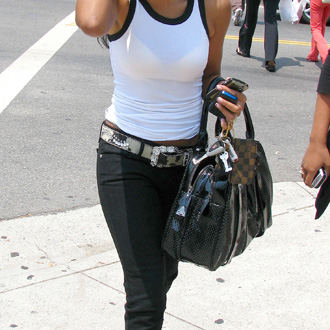 Zoe Kravitz
Beyonce
Angela Simmons
Rihanna
5 of 5
Guess who is showing off a super cool nautical bag?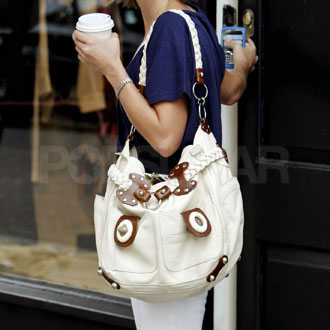 Sarah Michelle Gellar
Reese Witherspoon
Ginnifer Goodwin
Ashley Olsen