Guess the Celebrity by Her Hot Handbag!
It's that time, party people! Time to test your celebrity handbag knowledge by matching the hot bags to their famous owners. Don't you look forward to these celebrity handbag quizzes? I sure do. This one is harder than the last so start spinning those wheels . . .
1 of 5
Guess who carried a yummy Balenciaga bag while out in sunny LA?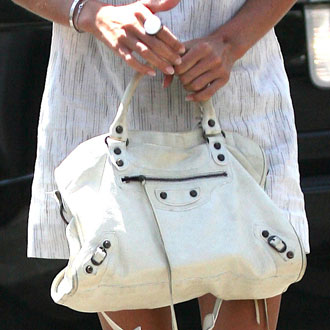 Fergie
Nicole Richie
Nicky Hilton
Lindsay Lohan
2 of 5
Guess who sported a Chloe Paraty bag while out and about in NYC?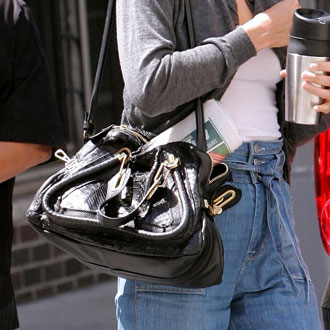 Katie Holmes
Natalie Portman
Gwyneth Paltrow
Julianne Moore
3 of 5
Guess which young actress carried a funky, street-style bag on her shoulder?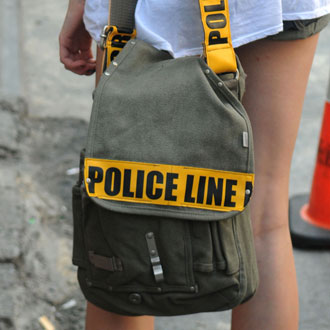 Blake Lively
Miley Cyrus
Taylor Momsen
Hayden Panettiere
4 of 5
Guess who left an LA spa juggling keys with her berrylicious Prada wallet?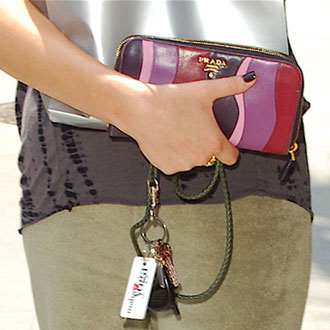 Lauren Conrad
Whitney Port
Paris Hilton
Hillary Duff
5 of 5
Guess who toted a decadent gray Celine bag with her on the streets of NYC?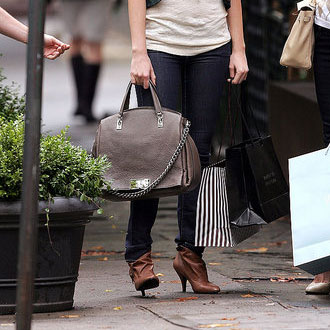 Leighton Meester
Mary-Kate Olsen
Maggie Gyllenhaal
Blake Lively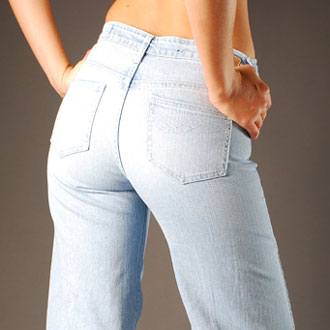 next slidequiz
Fab Knows Denim! Match the Pocket to the Jean