Guess the Lady by Her Lavish Shoes!
While the seasons turn, ladies are wearing some terrific, party-ready shoes. Sandals are still in play, but colors are toned down and fancywork is abundant. I don't think colder weather is an excuse to ditch fancy shoes; you just have to mbe more careful. But the sun is still shining, so try these on for size.
1 of 5
Who stunned in these silver Vivier pumps?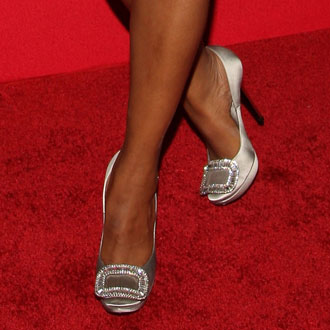 Beyonce
Jada Pinkett Smith
Kerri Washington
2 of 5
Who added serious drama to her feet with these satin banded heels?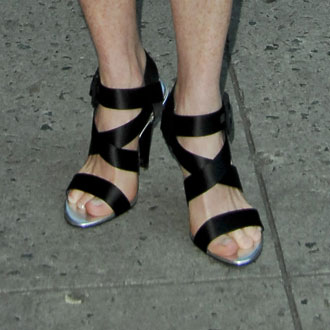 Anne Hathaway
Julianne Moore
Brooke Shields
3 of 5
Who flaunted some bejeweled Louboutins for a David Letterman cameo?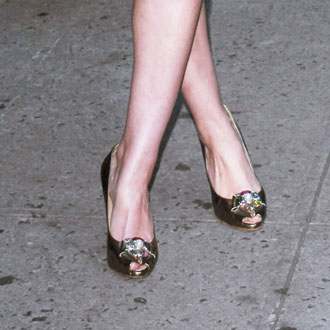 Debra Messing
Dita von Teese
Felicity Huffman
4 of 5
Who opted for a sleek pair of two-tone Sergio Rossis for a New York premiere?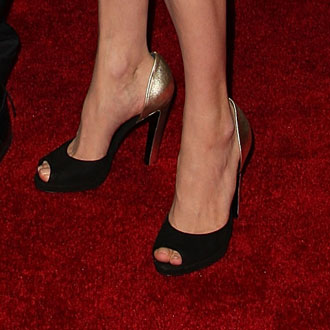 Mary Louise Parker
Patricia Arquette
Angelina Jolie
5 of 5
Who wore some serious Louboutin metallic heels?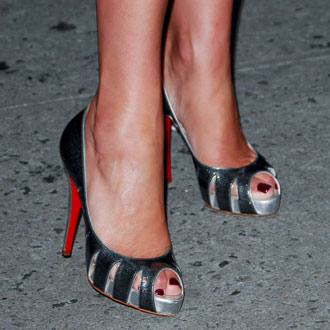 Kate Walsh
Lindsay Lohan
Ana Ortiz
next slidequiz
Guess the Celebrity by Her Hot Handbag!