Guess the Oscars Star by Her Fancy Clutch!
The Oscars was the time for stars to show off their sophisticated style. To add extra glitz to their glamorous frocks, the ladies of the night held on to some sizzling hot clutches. Satin and silk, jeweled and bedazzled; you name it and it was there. I know you noticed their gowns, but were you paying attention to their hot accessories? Take my quiz and find out!
1 of 10
Guess who held on to this vintage ivory snakeskin clutch by Swarovski?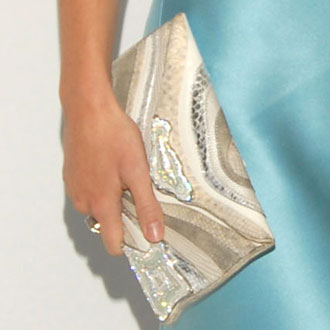 Sarah Jessica Parker
Naomi Watts
Olivia Wilde
2 of 10
Guess who chose to contrast her pink dress with this marbled black clutch?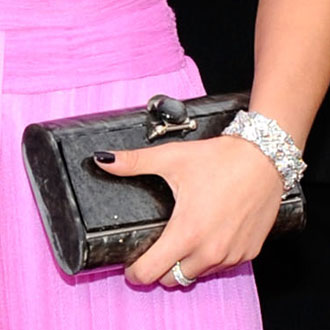 Tara Wilson
Natalie Portman
Alicia Keys
3 of 10
Guess who stunned with this dark silver Judith Leiber clutch?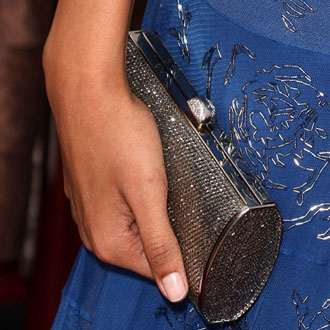 Kate Winslet
Freida Pinto
Marion Cotillard
4 of 10
Guess who carried this woven white clutch?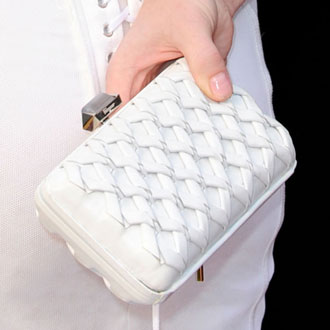 Melissa George
Evan Rachel Wood
Jessica Biel
5 of 10
Guess who held on to this unique gold and diamond box clutch?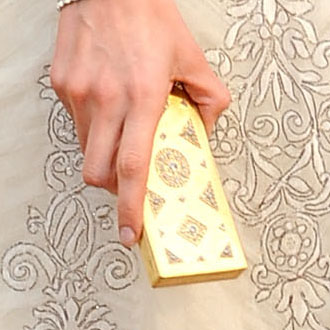 Miley Cyrus
Jennifer Aniston
Penelope Cruz
6 of 10
Guess which star held on to this silk Mary Norton masterpiece?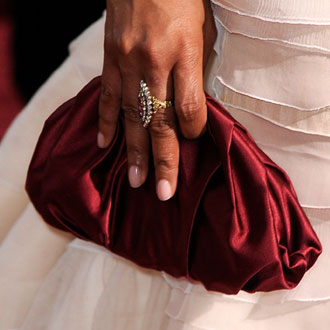 Taraji Henson
Jada Pinkett Smith
Garcelle Beauvais
7 of 10
Guess who handled this silver barrel clutch?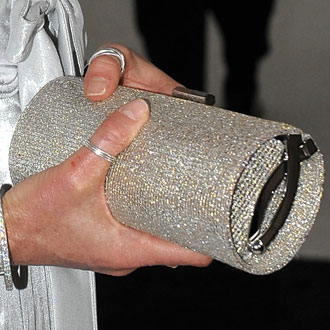 Meryl Streep
Elle Macpherson
Tina Fey
8 of 10
Guess who matched her clutch with her vivacious red dress?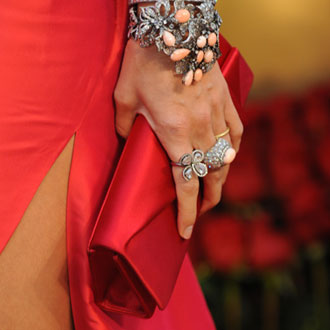 Amanda Seyfried
Amy Adams
Heidi Klum
9 of 10
Guess who contrasted her red frock with this Jimmy Choo large black patent clutch?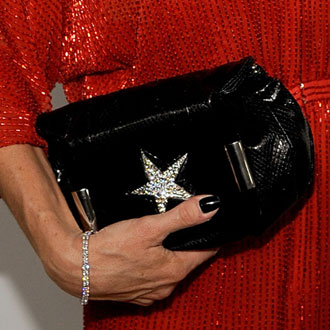 Tamera Mellon
Georgina Chapman
Bai Ling
10 of 10
Guess who held on to this black satin clutch?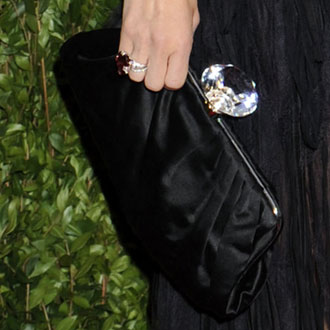 Jessica Alba
Natalia Vodianova
Gwen Stefani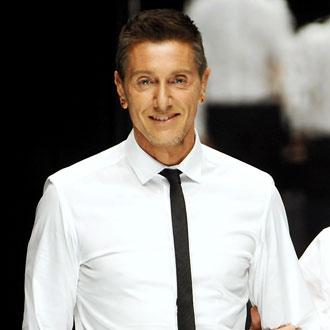 next slidequiz
Designer Duos: Guess Which Is Which!