Guess the Star by Her Fab Shoe!
I felt our last celebrity shoe quiz was a bit too basic, and so I kept my shoe-loving eye out for colorful, festive shoes. Oh, I found some. This group of shoe-loving ladies is a pretty diverse one, so keep that in mind when trying to match them up.
1 of 5
Who's sparkling in these blue satin stunners?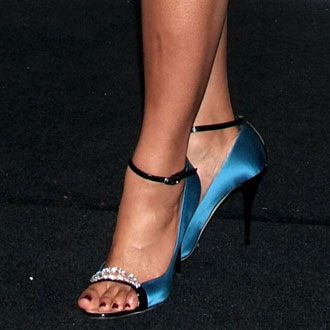 Lauren Conrad
Penelope Cruz
Beyonce
2 of 5
Who wore some wicked black reptilian pumps?
Heidi Klum
Becki Newton
Stephanie Seymour
3 of 5
Who wore these shocking purple Yves Saint Laurent Tributes?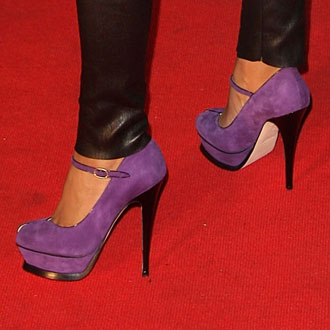 Christina Aguilera
Audrina Patridge
Carmen Electra
4 of 5
Who dared to wear these black leather banded sandals?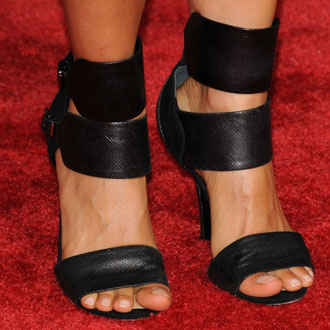 Joy Bryant
Kate Mara
Thandie Newton
5 of 5
Who complemented her Lyn Devon dress with a pair of punk suede Louboutins?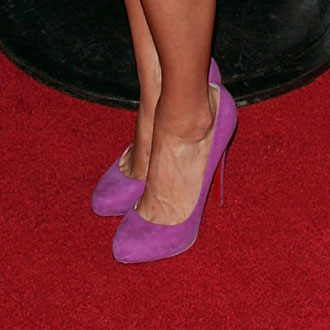 Vanessa Hudgens
Olivia Palermo
Lake Bell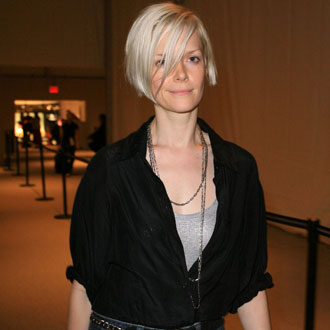 next slidequiz
Guess the Fabulous Fashion Insider