Guess the Star by Her Saucy Shoe!
With the whirl of events in the past month, it's no surprise the shoe candy is flowing. And the rule is, the fancier the event, the fancier the shoe, so we have some stunners in this mix. But how well have you been paying attention to the most Fab accessory of all?
1 of 5
Which fashion-loving female wore these dramatic bowed Valentinos?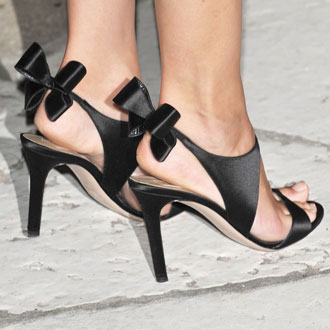 Charlize Theron
Diane Kruger
Gwyneth Paltrow
2 of 5
Who pulled off a pair of gray and black crisscross pumps?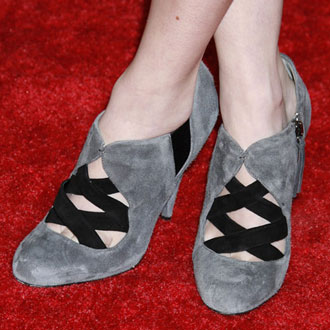 Chloe Sevigny
Emma Roberts
Rumer Willis
3 of 5
Who cruised the streets in a pair of satin Christian Louboutins?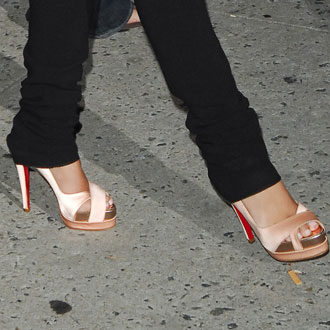 Eva Longoria
Lauren Conrad
Hayden Panettiere
4 of 5
Who is working some vampy Givenchy caged booties?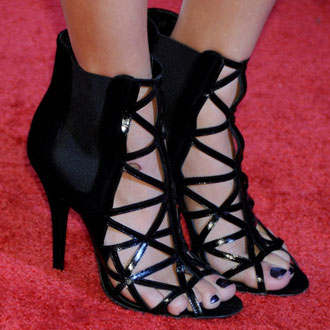 Leighton Meester
Vanessa Hudgens
Fergie
5 of 5
Who paved the way in a pair of wooden-heeled Chanel platforms?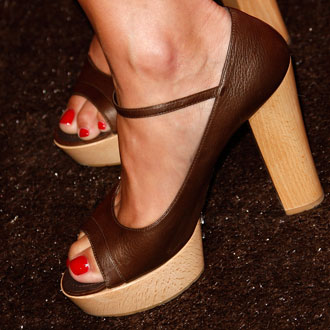 Kate Walsh
Kate Hudson
Kate Beckinsale
next slidequiz
Match the Emmy Clutch to the Dazzling Celebrity!