Hannah MacGibbon's First Chloe Collection: The Reviews Are In
Hannah MacGibbon's First Chloe Collection: The Reviews Are In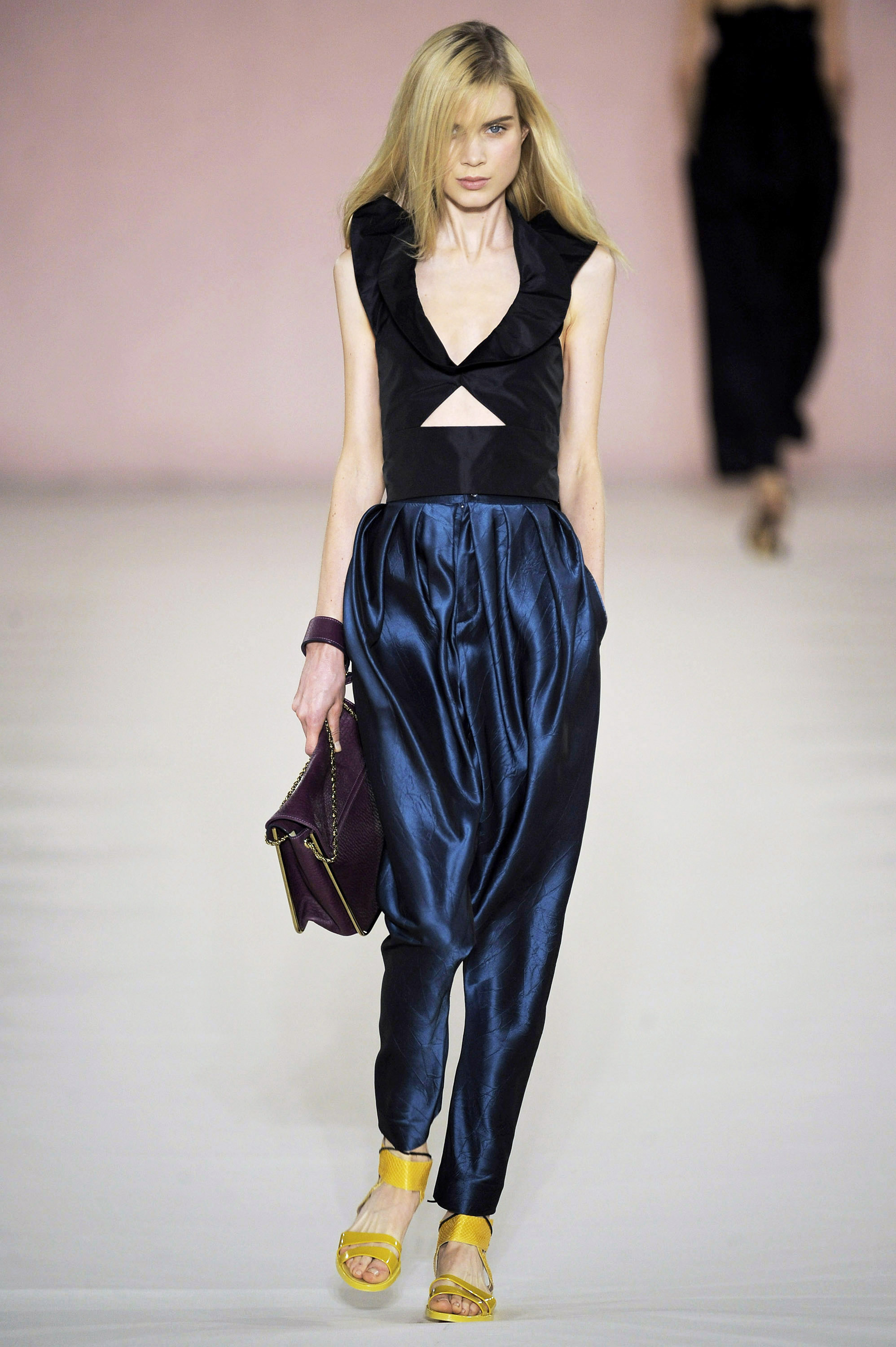 What's Your Reaction?
0
0
0
0
0
0
1
Hannah MacGibbon's First Chloe Collection: The Reviews Are In
>> When Phoebe Philo left Chloe in 2006, her assistant Hannah MacGibbon was offered the top job, but turned it down to spend more time with her young family — so Paolo Melim Andersson took the reins instead.  Fast forward to the Spring 2009 season — MacGibbon just presented her first collection for Chloe Saturday, full of the muted colors, and is expected to steer the brand back to its roots in Andersson's aftermath.
Can she do it?  The critics seem reticent to make sweeping judgments just yet, citing a need for MacGibbon to settle in.  So says Suzy Menkes: "What may have been amusing in an earlier girly era looks indulgent in the current crisis. But Chloé can be developed as a brand . . . as MacGibbon settles into her new groove."  And more of the same from WWD: "The collection lacked was a little finesse, which MacGibbon should find once she settles in."  Style.com rounds out the encouraging troika: "The designer must be given time to realign the brand identity amid our new set of economics, something Philo and she never had to worry about when they arrived at the house as twentysomethings." Time will tell whether she'll stay or go . . .
Latest