How to Belt a Cardigan
Go the Extra Mile: Add Polish to a Cardigan in Seconds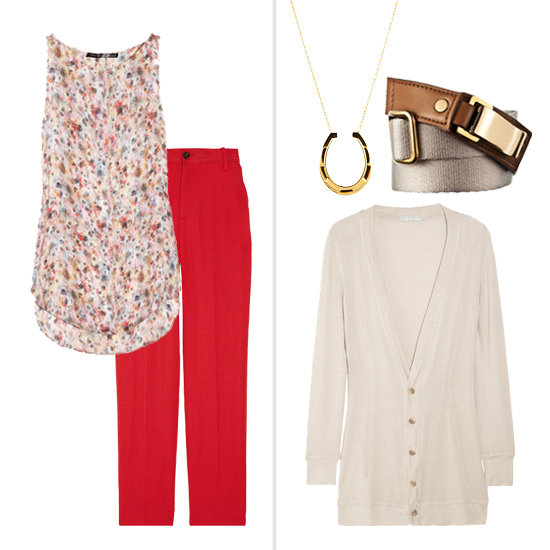 We've already shown you how to
jazz up your classic t-shirt and jeans look
, and now we're moving on to another major style conundrum: how do you spruce up a cardigan? There are actually lots of ways, from replacing the original buttons with pretty vintage ones, layering it over a printed button-up blouse, or just rolling up the sleeves — but the quickest, most stylish way to add intrigue to your everyday sweater ensemble is simply to
belt it
.
Start with a pair of pants — preferably of the bright, cropped variety — and a pretty top. Since you're cinching everything in at the waist, it doesn't matter how loose or fitted the top is. Then, throw on your cardigan. A neutral shade looks best (that way you can play around with your belt options).
Put on your belt, paying close attention to location. This look works best when you belt at your natural waist; it creates a sexy, feminine silhouette, and looks especially lovely when your cardigan is open.
Got a few more seconds? Add a dainty gold pendant necklace — then get on with your day!