How to Wear Shorts Day or Night
Clock Out and Walk Out: How to Take Your Shorts From Office to Evening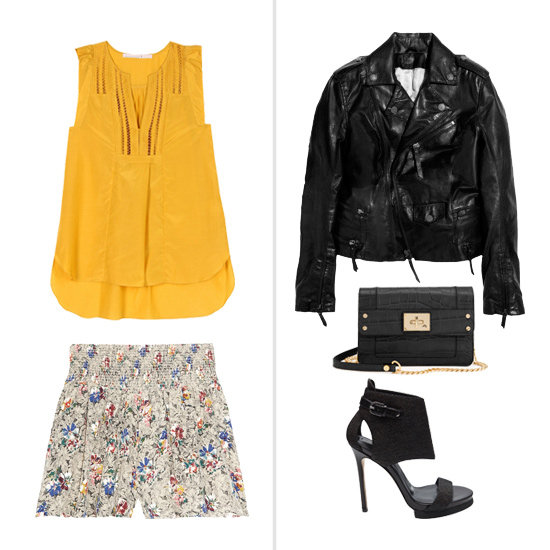 If you're fortunate enough to get away with shorts at work, then listen up. Since Summer happy hour often turns into evening drinks and dancing (and on a good night, karaoke), it's important to make sure your shorts can do double-duty as a day and nighttime look. Truth is, it only takes a minute (or less!) to
take your chic shorts from office to evening
and takes just three simple steps:
First, switch out your daytime flats for a pair of dark-colored heels. This will look totally sexy, elongate your legs, and let everyone in the bar know that you mean business.
Add a leather jacket. It'll lend an instant rocker-cool vibe to your look, which is ideal when you're belting out a little Pat Benatar.
Swap out your structured satchel for a crossbody bag. Ditch the 9-to-5 bag and go hands-free for your fun night out.