Iconic Luxury Handbags Quiz
What's Your Luxury Handbag IQ?
You've seen the bags on stylish women and celebs and heard their names thrown around, but would you recognize an iconic, luxury handbag? You stand to lose fashion street cred if you can't. Take our quiz on iconic bags, and learn what makes them so special.
1 of 20
This signature structured tote has quickly become the bag to have, thanks to trendsetters and fashion insiders, like Leighton Meester, Nicole Richie, and mary-Kate Olsen. Who makes it?
Hermès
Céline
Lanvin
Prada
2 of 20
This bag became famous when Carrie Bradshaw carried it in SATC. What is it called?
Fendi Baguette
Furla Basic
Fendi Slim
Ferragamo 22
3 of 20
This bag was created by Phoebe Philo in 2005 and worn by stars including Sienna Miller. Who is the designer, and what is the style?
Chloe Kingsbridge
Celine Padlock
Chloe Paddington
Coach Penelope
4 of 20
This bag was named for a famous English-born actress who married a French singer.
Hermés Kelly
Mulberry Alexa
YSL Muse
Hermés Birkin
5 of 20
This bag became the symbol of young, cool chicks everywhere, and helped launch this New York designer brand to permanent fame.
Proenza Schouler PS 1
Michael Kors Michael
Marc Jacobs Emma
Ralph Lauren Classic Satchel
6 of 20
This classic Chanel bag has a meaningful name, do you know what it is?
No. 5
The Quiltie
2.55
Flapper Bag
7 of 20
This new addition to the echelons of iconic bags is named for one of our favorite young stylemakers. Can you guess?
Ferragamo Margherita
Proenza Schouler Dree
Chloe Mary-Kate
Mulberry Alexa
8 of 20
This bag was named for a certain fair-haired supermodel by a certain American designer.
Michael Kors Hutton Bag
Zac Posen Sasha Bag
Marc Jacobs Stam Bag
Tommy Hilfiger Rhoda Bag
9 of 20
This slouchy bag became an instant "it" bag with its fringe and tough, punkish details. Can you name it?
Balenciaga City Bag
Alexander Wang Diego Bag
Rick Owens Lily Bag
Alexander McQueen Prince Bag
10 of 20
This elegant bag has been spotted on the likes of Jessica Alba, Jennifer Lopez, Demi Moore, Kate Moss, and countless fashionable women. What is it?
Balenciaga Y Bag
Michael Kors Cindy Bag
Fendi Spy Bag
YSL Muse Bag
11 of 20
This classic bag from storied Parisian leather goods maker Louis Vuitton has been carried by everyone from Audrey Hepburn to Jessica Simpson. What is it called?
The Muse
The Speedy
The Audrey
The Doctor
12 of 20
This bag became a Young Hollywood staple in 2009, seen on the wrists of Kate Bosworth, Mary-Kate Olsen, Kristin Cavallari and countless others. What is it?
Alexander Wang Duffle
Givenchy Pandora
Alexander Wang Rocco
Givenchy Duffle
13 of 20
This luxe leather satchel has been most recently spotted on the arm of Reese Witherspoon. Other celebrity fans include Rosie Huntington-Whitely and Katie Holmes. What's it called?
Chloé Paratay
Chloé Darla
Chloé Marcie
Chloé Elsie
14 of 20
This ultra-luxe tote has been spied on the arms of Sienna Miller, Reese Witherspoon, Liv Tyler and many more of the Hollywood crowd. What is it?
YSL Midnight
Giambattista Valli Signature
Alexander Wang Wasson
Givenchy Nightingale
15 of 20
Adding to their line of iconic handbags, Louis Vuitton introduced a collaboration with a talented style-setter, who also hails from a famous family. She produced these leather bags that you might see now on the arms of celebrity fans like Kirsten Dunst. Who is she?
Liv Tyler
Drew Barrymore
Sofia Coppola
Alexandra Richards
16 of 20
Since it's debut this year, this bag has been spotted on the arm's of celebrities like Rachel Bilson, and fashion insiders like Amanda Brooks. What's the name of this covetable tote?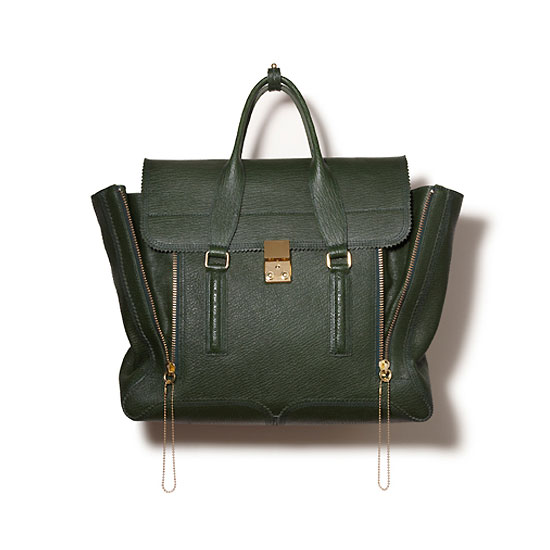 Derek Lam Ume
3.1 Phillip Lim Pashli
3.1 Phillip Lim 31 Hour Bag
Derek Lam Tatum
17 of 20
This decadent little box clutch is known best for the skull at the clasp. Who makes it?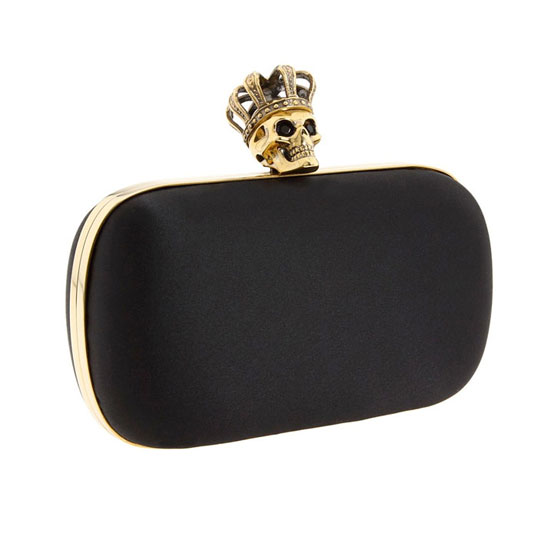 House of Harlow
Jean Paul Gaultier
Alexander McQueen
Viktor & Rolph
18 of 20
These bags are marked by their chain-link trim, and a celebrity fan club. What's it called?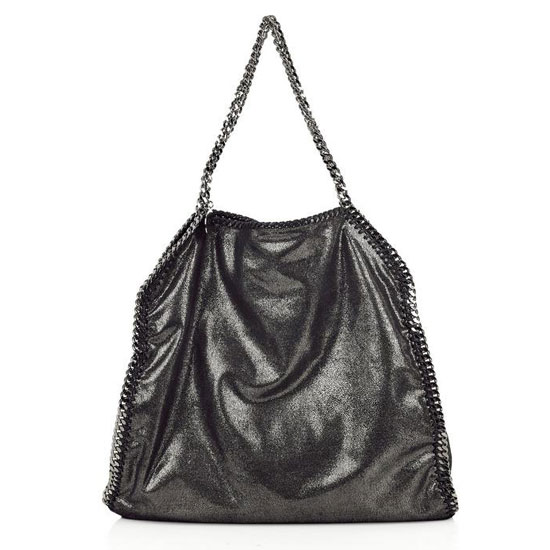 Stella McCartney Falabella
Chloé Madeline
YSL Easy Rock
Maje Kumy
19 of 20
This luxe tote is named for the technique used to weave the leather. What's it called?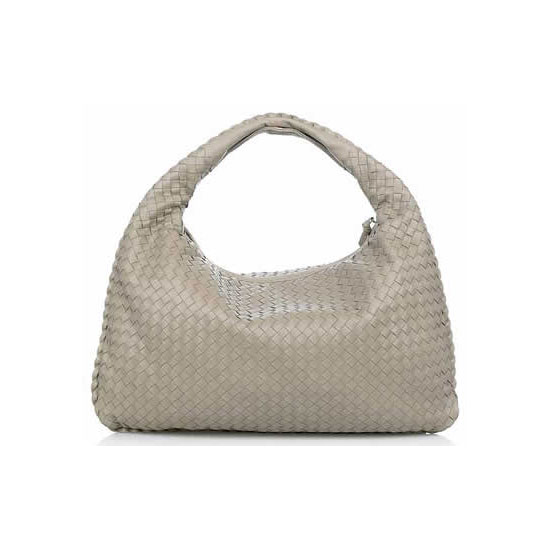 Bottega Veneta Veneto
Bottega Veneta Intrecciato
Bottega Veneta Murano
Bottega Veneta Delhi
20 of 20
This luxe little bag's made the rounds on the arms of celebrities like Kirsten Dunst and Sarah Jessica Parker. It's also named for an emotion — what is it?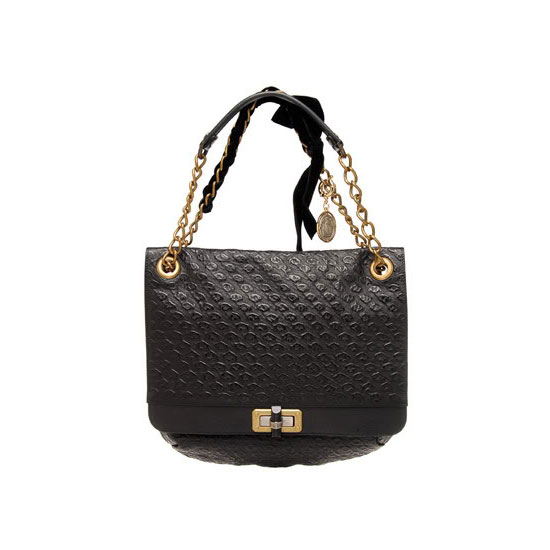 Miu Miu Happy
Chanel Happy
Victoria Beckham Happy
Lanvin Happy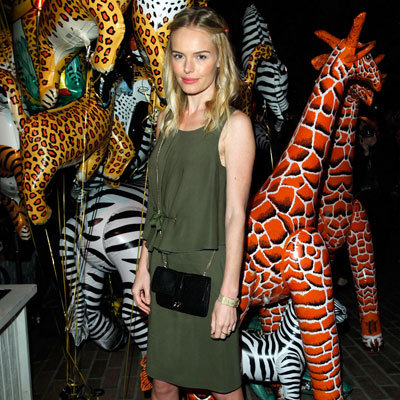 next slidequiz
CelebStyle Smarts — How Well Do You Know Your Celebrity Style?