The watch for red-carpet glamour is at an all-time high today, but before we can ready ourselves for the onslaught of dazzling gowns at tonight's awards, we're testing your knowledge of looks from the past. Some made the best-dressed list, others left us scratching our heads — either way, these looks solidified their status in Oscar's fashion history. Think you know the designers behind the looks and the A-listers who made them famous? Let's find out — quiz time!
1 of 10
Michelle Williams's most memorable Oscars arrival may just be in this canary yellow gown in 2006. Who made it?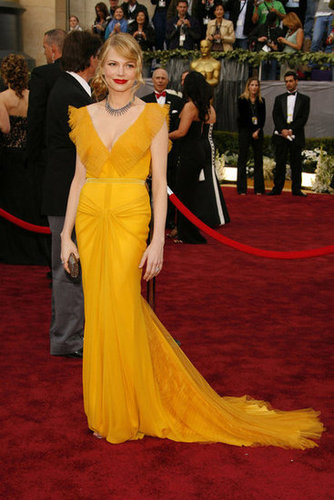 John Galliano
Vera Wang
Carolina Herrera
Giorgio Armani
2 of 10
This actress made Oscars fashion history by topping her Valentino ensemble with a charcoal turtleneck from the Gap. Who is she?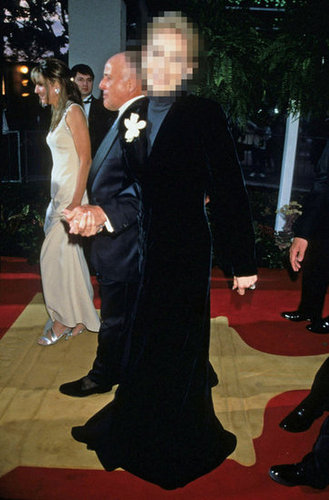 Gwyneth Paltrow
Meg Ryan
Anne Heche
Sharon Stone
3 of 10
Nicole Kidman lit up the Oscars red carpet with then husband Tom Cruise in this standout embroidered gown in 1997. Who made it?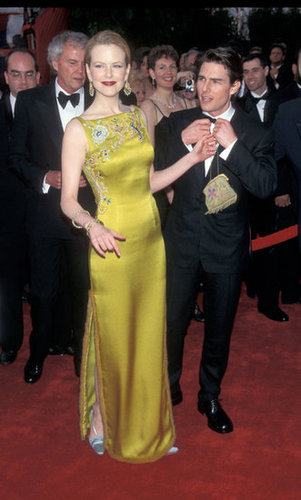 Givenchy
Balenciaga
Christian Dior
Christian Lacroix
4 of 10
Rumor has it that this actress helped design this over-the-top Oscars ensemble for the 1989 awards. Who is she?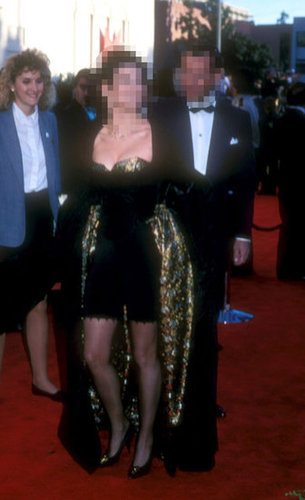 Geena Davis
Demi Moore
Sandra Bullock
Brooke Shields
5 of 10
Angelina Jolie crafted a gothic-inspired style for the Oscars in 2000, but at the core of the look was a fairly simple long-sleeved black gown. Who makes it?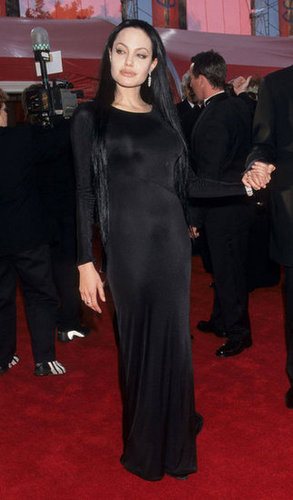 Calvin Klein
Versace
Michael Kors
Gucci
6 of 10
Which celebrity hit the Oscars red carpet with this playful menswear ensemble in 1999?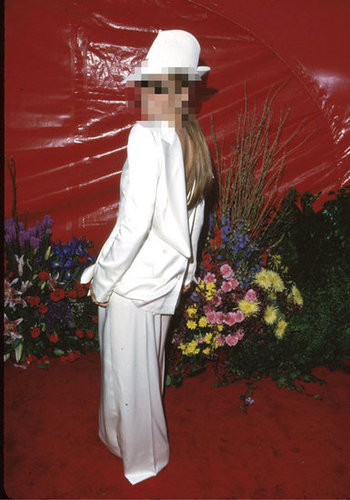 Faith Hill
Heidi Klum
Celine Dion
Jennifer Lopez
7 of 10
Which designer was behind Halle Berry's memorable 2002 Oscars look?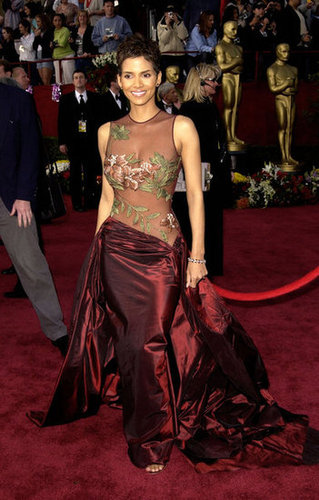 Marchesa
Valentino Couture
Alberta Ferretti
Elie Saab
8 of 10
Which actress showed off this couture confection by Christian Lacroix at the 2004 Oscars?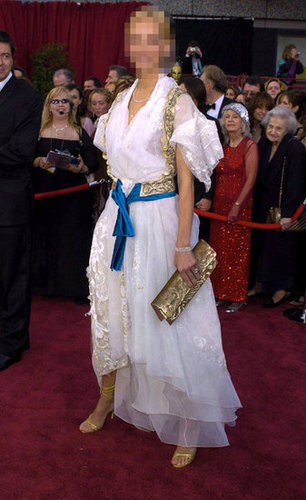 Uma Thurman
Cameron Diaz
Cate Blanchett
Naomi Watts
9 of 10
Julia Roberts wore this memorable black-and-white gown to the 2001 Oscars. It was . . .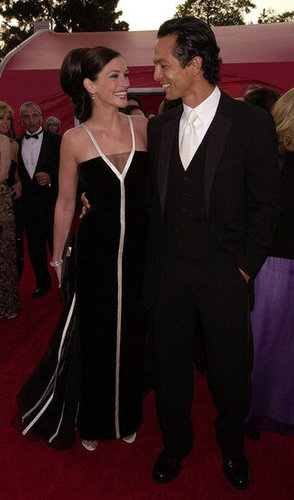 Vintage Dior
Vintage Versace
Vintage Valentino
Vintage Pucci
10 of 10
Which Hollywood heavy hitter opted for this bronzed Dolce & Gabbana gown at the '96 Oscars?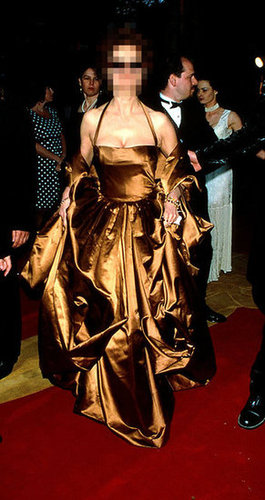 Goldie Hawn
Susan Sarandon
Barbra Streisand
Helena Bonham Carter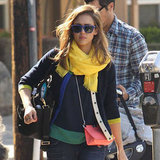 next slidequiz
CelebStyle Smarts — How Well Do You Know Your Celebrity Style?