Today is Tiffani Thiessen's 40th birthday, which we happen to think is a little ridiculous. The actress formerly known as Kelly Kapowski has been influencing our personal style since her days on Saved by the Bell, where her skintight biker shorts, slouchy crop tops, and colorful Keds [1] (always Keds!) reigned supreme. Tiffani's high-octane high school cheerleader looks have certainly come back to the forefront of fashion — last Summer, we saw more denim cutoffs and neon bra tops than we care to remember — and are providing sartorial inspiration to an entirely new generation.
For those of you who remember Kelly Kapowski in all her prom-queen-winning, volleyball-playing, George Michael-loving glory, we're celebrating in true Bayside High fashion with a look back at Tiffani's most awesome SBTB looks.
Source: Tumblr [2]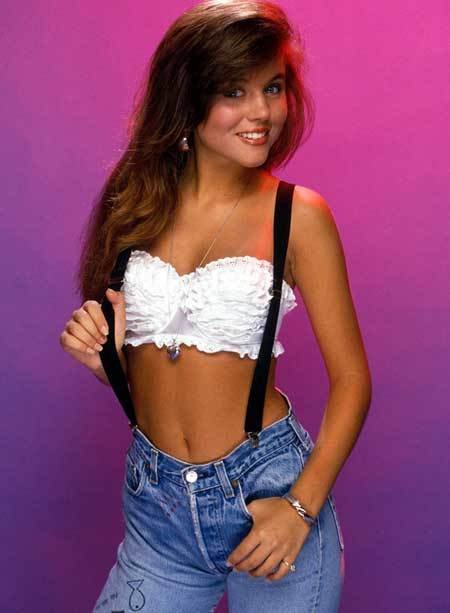 Nobody does a white bra top and high-waisted jeans and suspenders quite like Kelly Kapowski.
Source: Tumblr user goldcactus [3]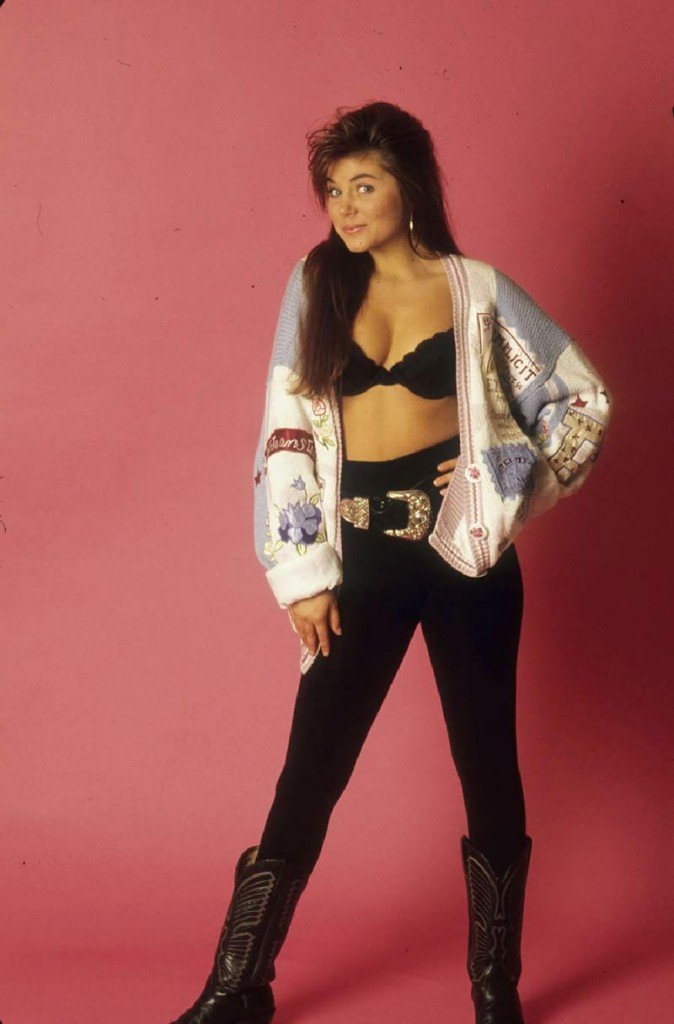 We can see this leggings-and-cowboy-boots look on an off-duty Cara Delevingne any day.
Source: Tumblr user 90swoah [4]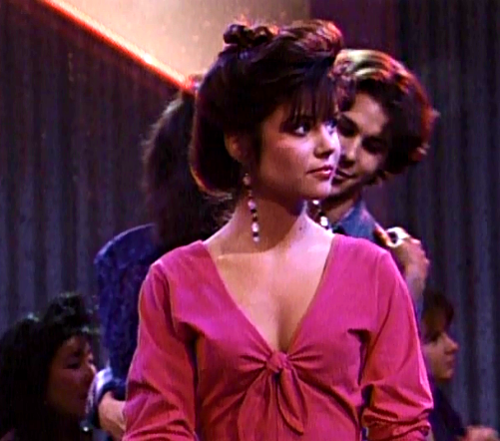 For her first time at the club (with a fake ID, obviously), Kelly tries to look as mature as possible. She opts for a fuchsia tie-front top, drop earrings, and a messy chignon. She looks beautiful, even when she spots her boss/boyfriend dancing with another girl.
Source: Tumblr user savedbythebellsabrina [5]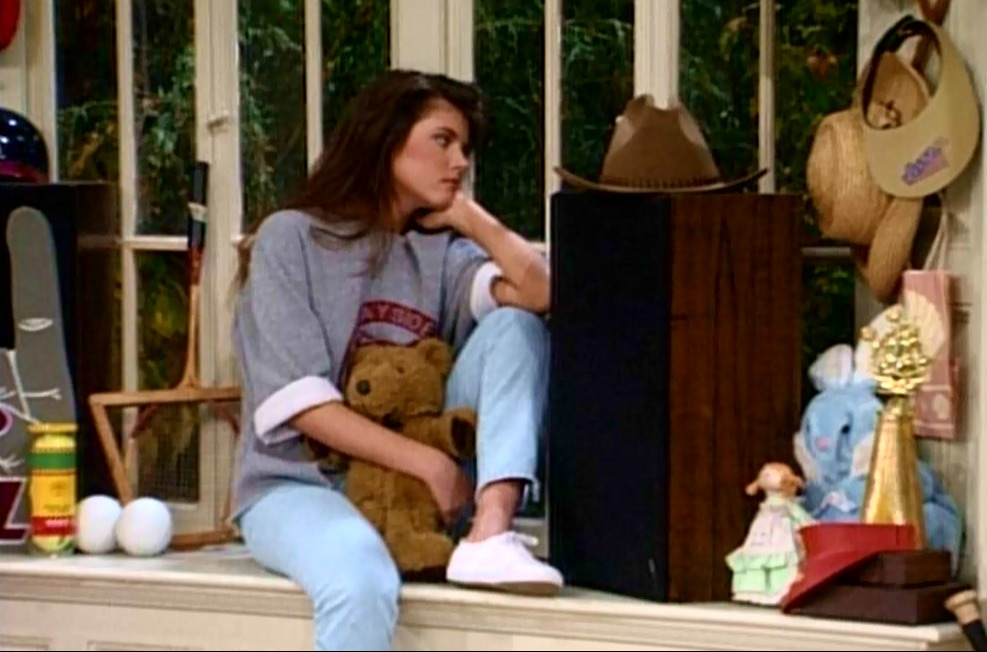 We all loved "casual hanging out at home" Kelly — her off-the-shoulder Bayside Tigers sweatshirt, light-washed jeans, and white Keds [6] make for a perfect '90s loungewear look.
Source: Tumblr user slatersgunnaslate [7]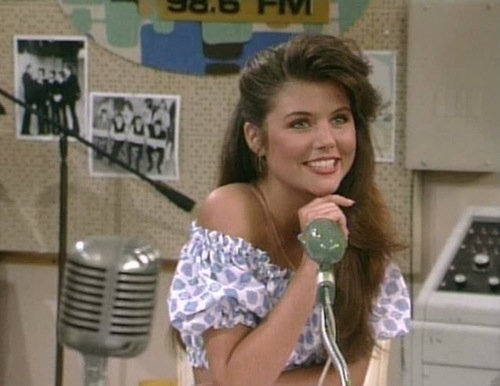 Kelly's puffy-sleeved off-the-shoulder top is equal parts '90s video vixen and Little House on the Prairie.
Source: Tumblr user zmkkacsspjslt [8]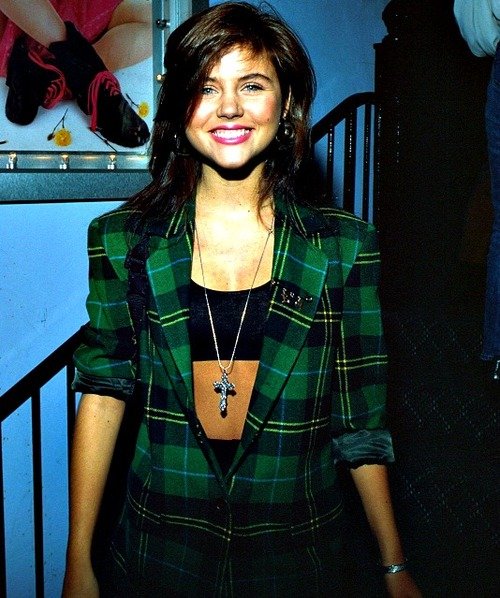 We're pretty sure we just saw this all-plaid look in a recent street-style roundup. Also, we love the flash of skin with an oversize cross necklace.
Source: Tumblr user radicalconnection [9]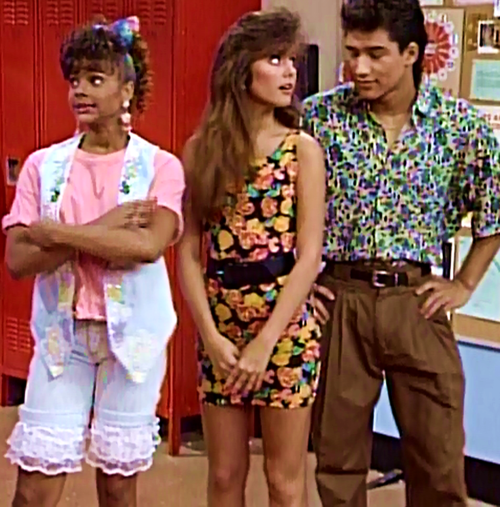 Bayside must have had zero dress code, because a teeny-tiny, floral body-con dress would not have been appreciated at our high school. Unsurprisingly, Kelly nails it. Also, sweet lace shorts, Lisa!
Source: Tumblr user savedbythebellsabrina [10]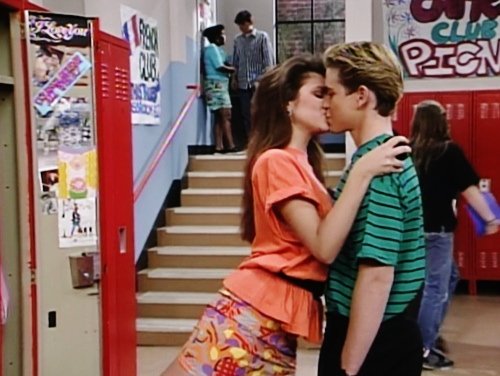 Here's Kelly being ingenious and creating her own peplum top by cinching a slouchy tee at the waist with a belt. Easy and stylish.
Source: Tumblr user todayifoundanoldfriend [11]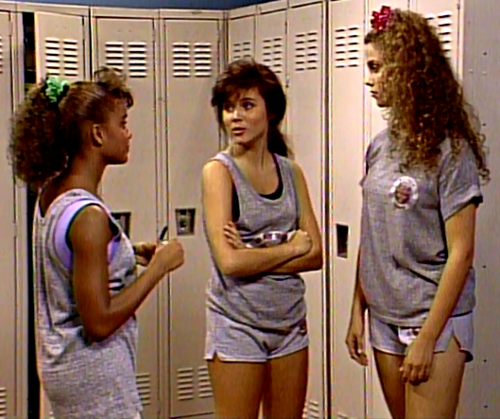 Gym-class Kelly was one of our favorites, but we could never quite master her messy ponytail and full bangs.
Source: Tumblr user savedbythebellsabrina [12]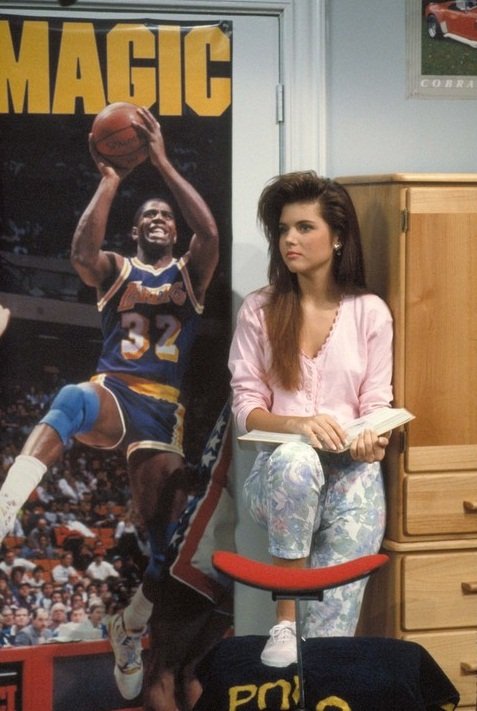 Serious, studious Kelly in all her glory — a pale pink top, floral jeans, and, of course, white Keds [13].
Source: Tumblr user stevenlathrop [14]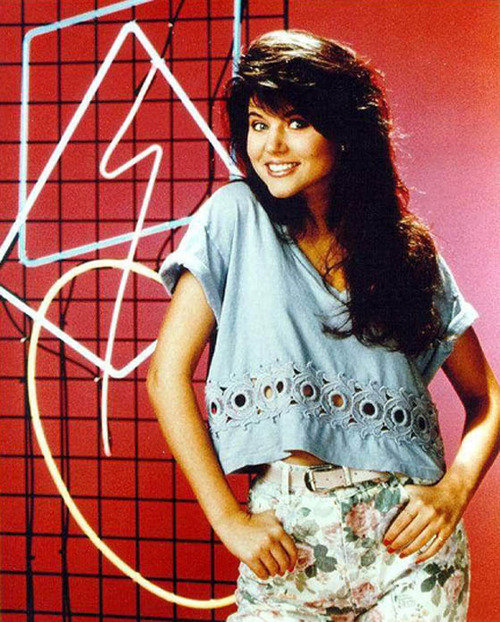 Kelly Kapowski's floral jeans look was completely spot-on. You can't deny the power of printed denim, which continues to be a huge trend for 2013.
Source: Tumblr user thelaughingpolicemansdaughter [15]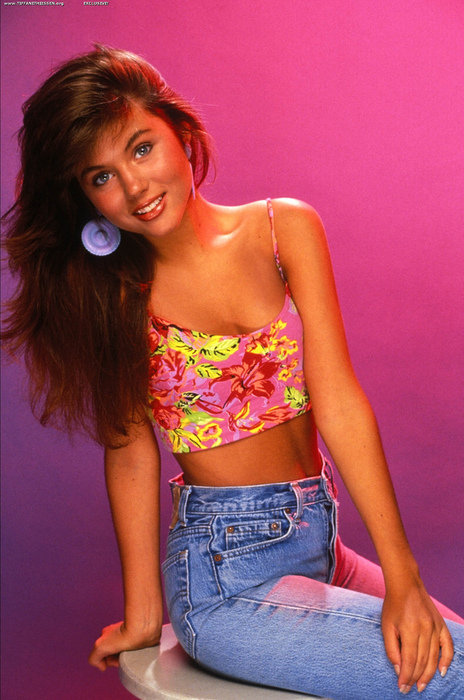 In a floral crop top and high-waisted jeans, Kelly Kapowski single-handedly set the precedent for millions of Coachella outfits to come.
Source: Tumblr user tericajohnson [16]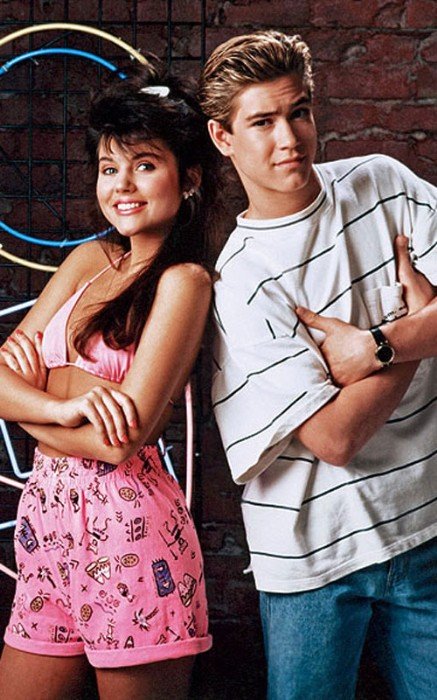 Oh, Kelly. You really did perfect the half-up, half-down high ponytail, not to mention the bikini top with high-waisted printed-shorts look. Hey, Zack!
Source: Tumblr user imdelightful-yourewelcome [17]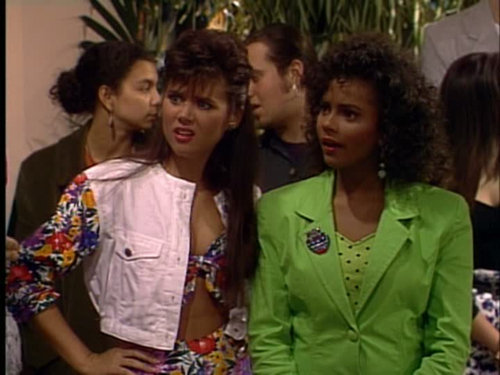 Let's have a moment of silence for this cropped, floral-sleeved white denim jacket, that of course came with a matching bra top and printed shorts. Kelly Kapowski, an expert in '90s matching.
Source: Rocking Closet [18]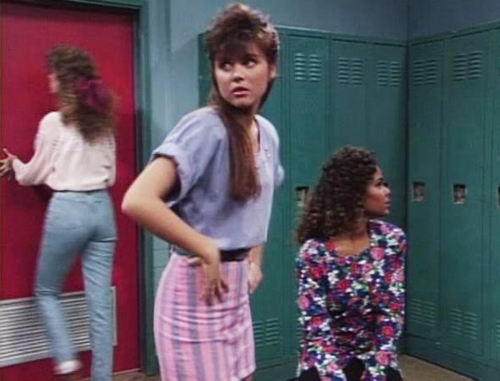 After you're done laughing at Jessie's mom jeans, please turn your attention to Kelly's expertly styled denim pencil skirt and slouchy, tucked-in tee. We'd gladly copy this look today.
Source: Tumblr user yoooucantstop [19]