Scandal star Kerry Washington [1] is not only a mom-to-be, she's arguably Hollywood's best dressed mom-to-be, and for that we can't help but wish her pregnancy had more than a few months to go.
Recently, the actress has traveled everywhere from Essence's Black Women in Hollywood Luncheon to the NAACP Image Awards — and every time she steps in front of the cameras, she's even more beautifully turned out than the last.
That's because this star approaches personal style as "a way to define who I am out in the world versus the character I am playing," she said in a recent interview with Lucky [2]. And as far as we can tell, this woman is going to be one stylish mom. Check out her best looks since the beginning of her pregnancy, here in the gallery.
Source:
Getty
[3]
Kerry Washington at the Essence Black Women in Hollywood Luncheon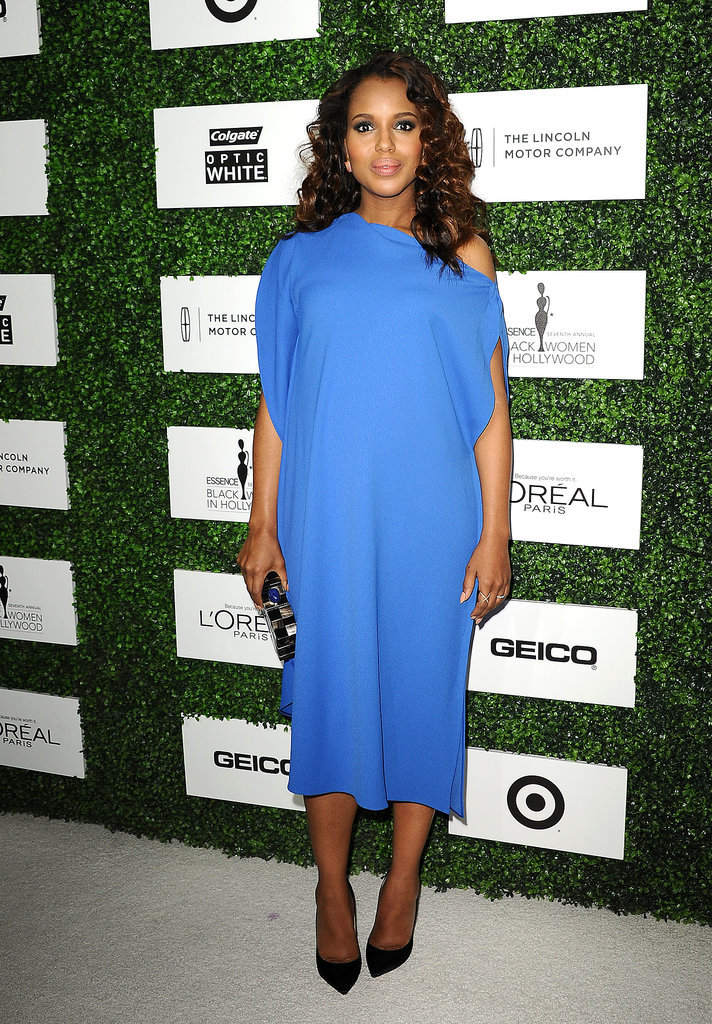 Kerry tented her baby bump in a vibrant blue design from Calvin Klein [4] Collection.
Kerry Washington at the NAACP Image Awards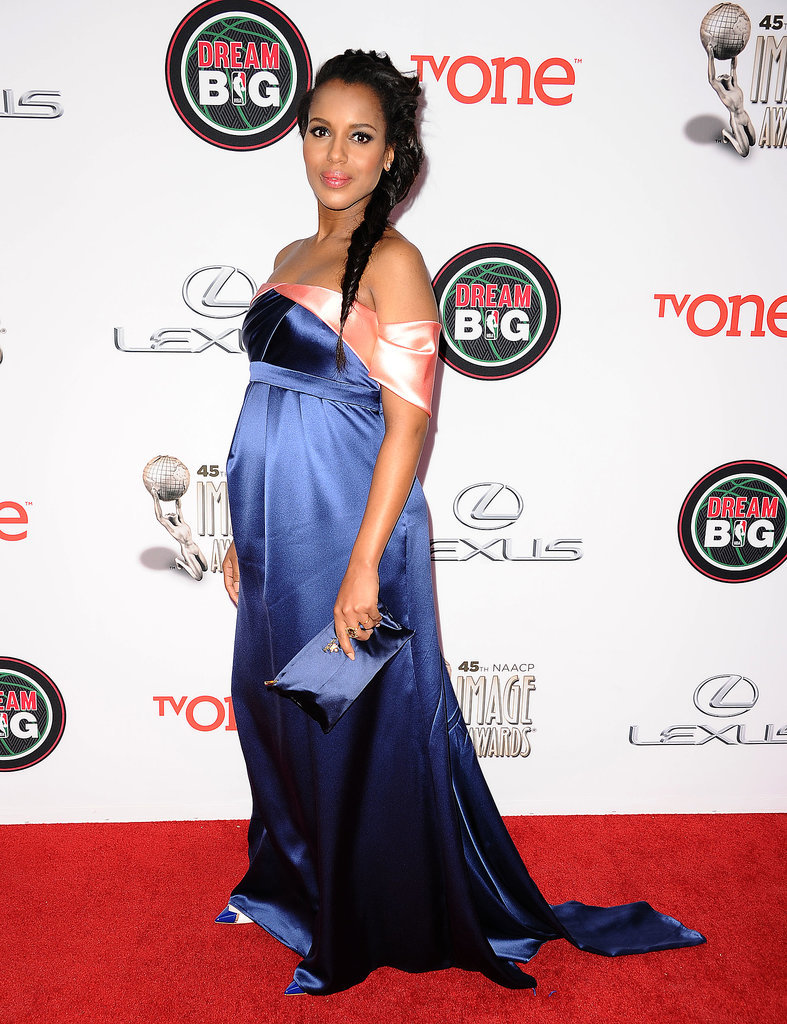 Thakoon [5]'s empire-waist gown accentuated Kerry's curves on her latest red carpet.
Kerry Washington at the Directors Guild of America Awards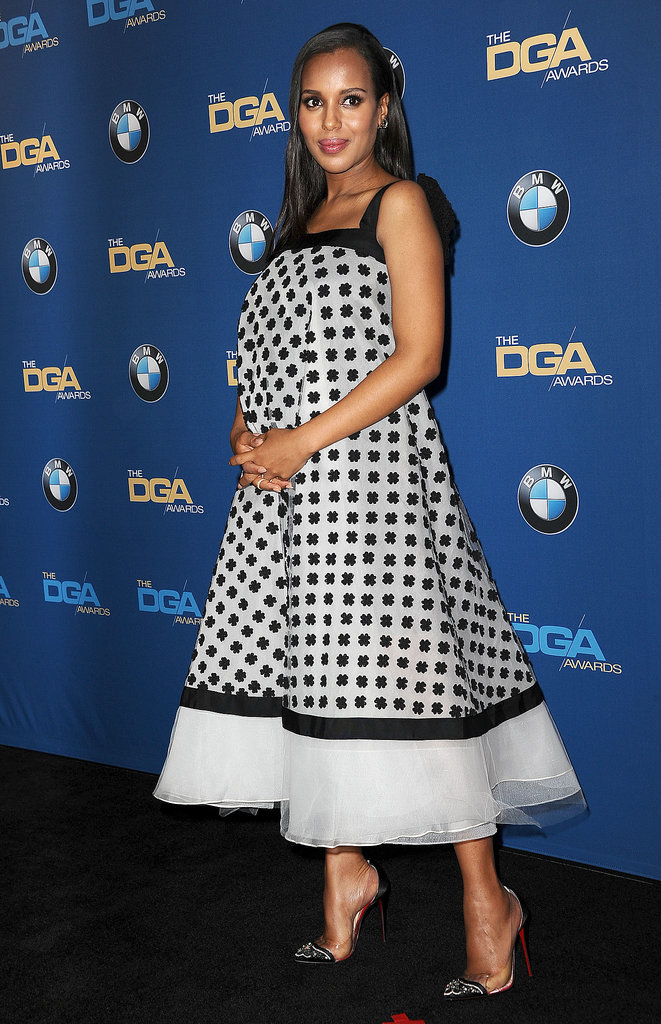 Kerry took a sweet turn in her Oscar de la Renta [6] design while walking the carpet for the Directors Guild.
Kerry Washington at the Golden Globes 2014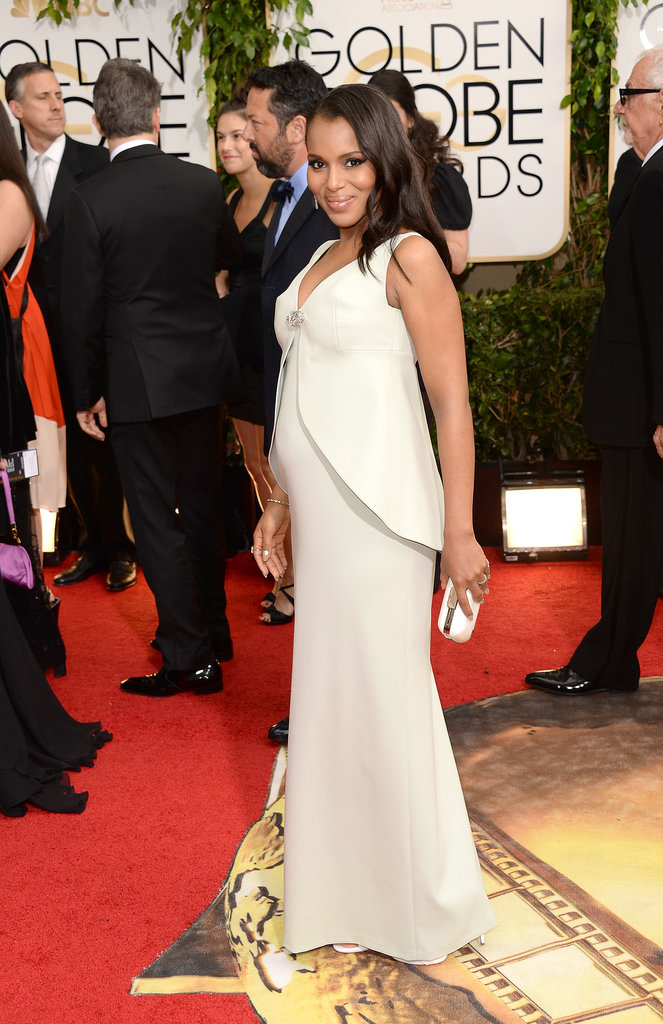 Kerry Washington's custom Balenciaga [7] design and vintage Fred Leighton diamonds didn't disappoint fans of the Scandal star's fashion.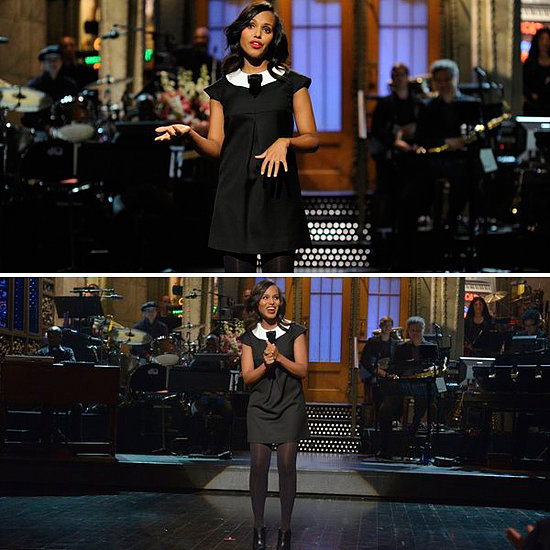 Just days after news of her pregnancy broke, Washington opened her episode of SNL in a black A-line dress with a single pleat at the front.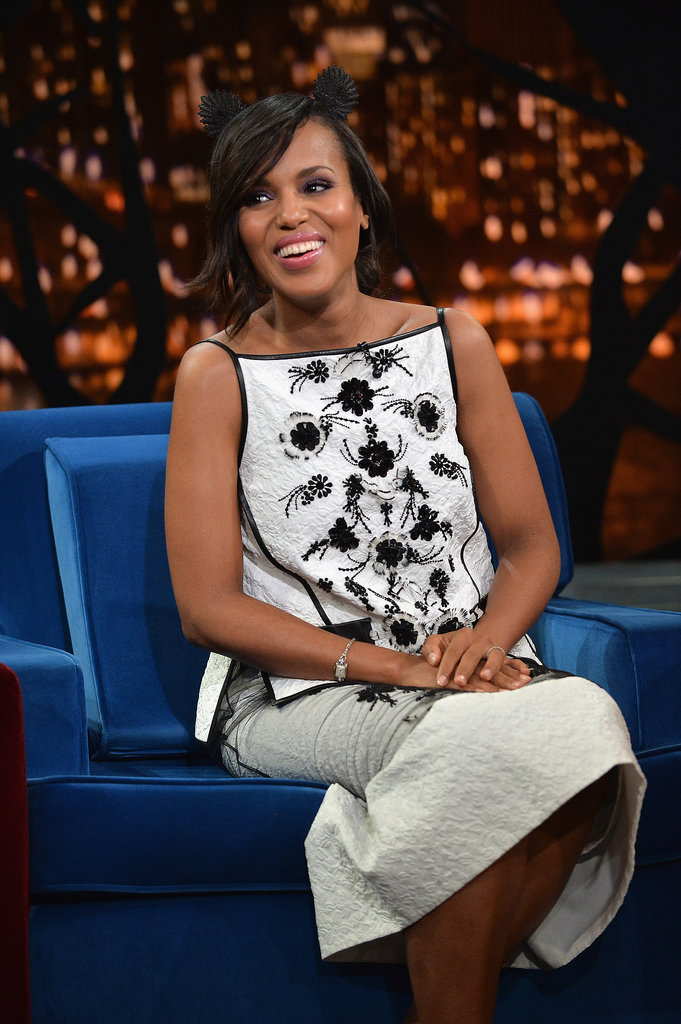 Before anyone was the wiser, Washingtom wore an Erdem [8] dress that floated away from the body for an appearance on Late Night With Jimmy Fallon.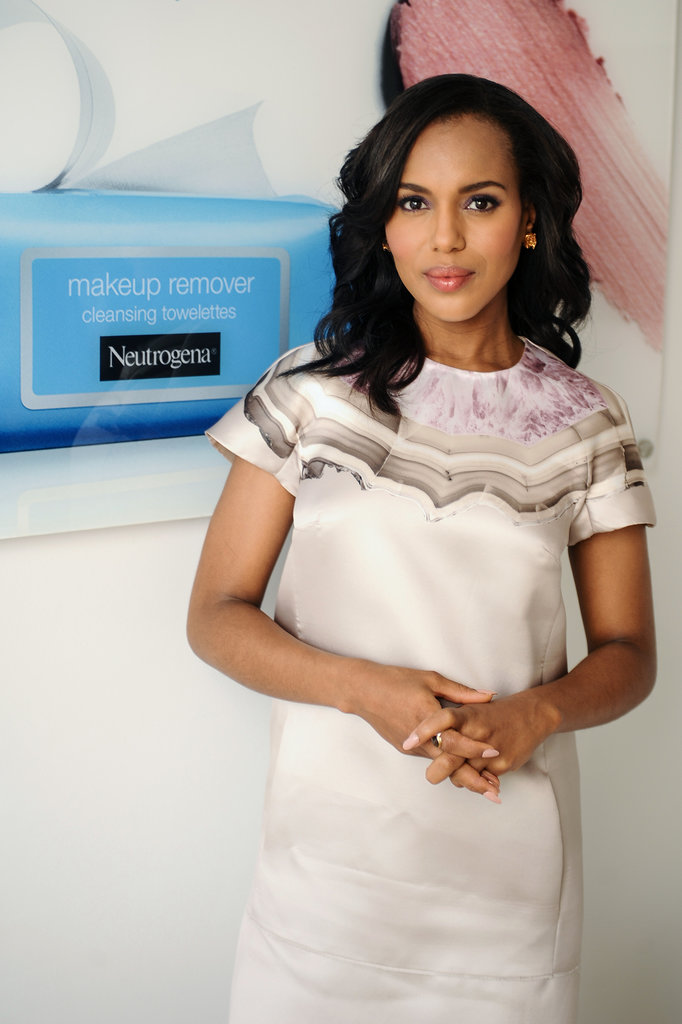 When Neutrogena [9] announced that it hired Washington as its new brand ambassador, she celebrated with a simple cream dress with painterly accents.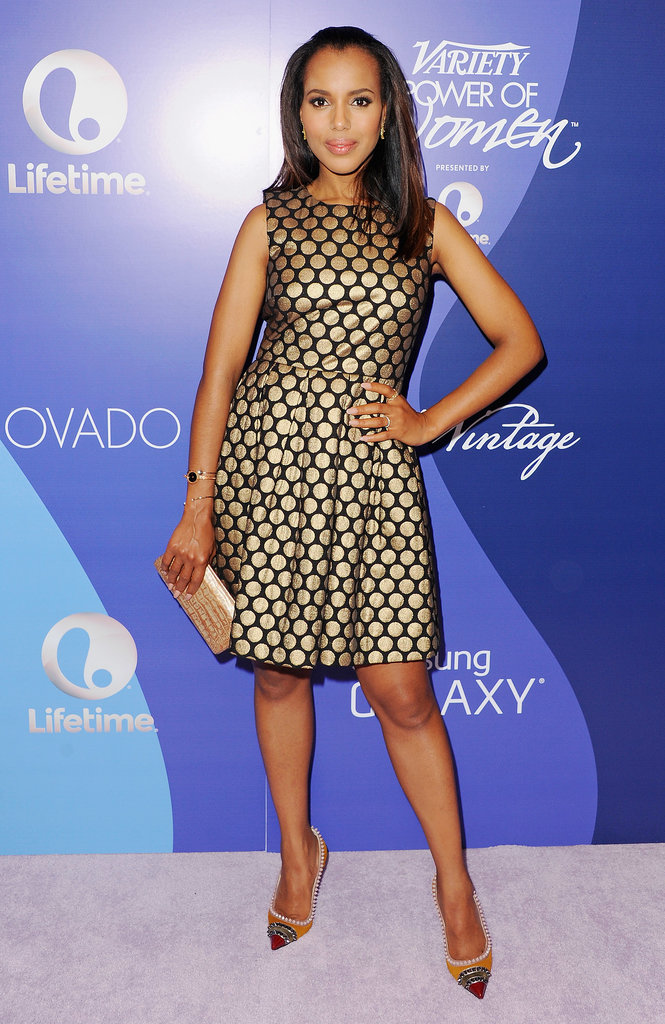 Washington attended Variety's fifth annual Power of Women event in Beverly Hills wearing this sparkly fit-and-flare number.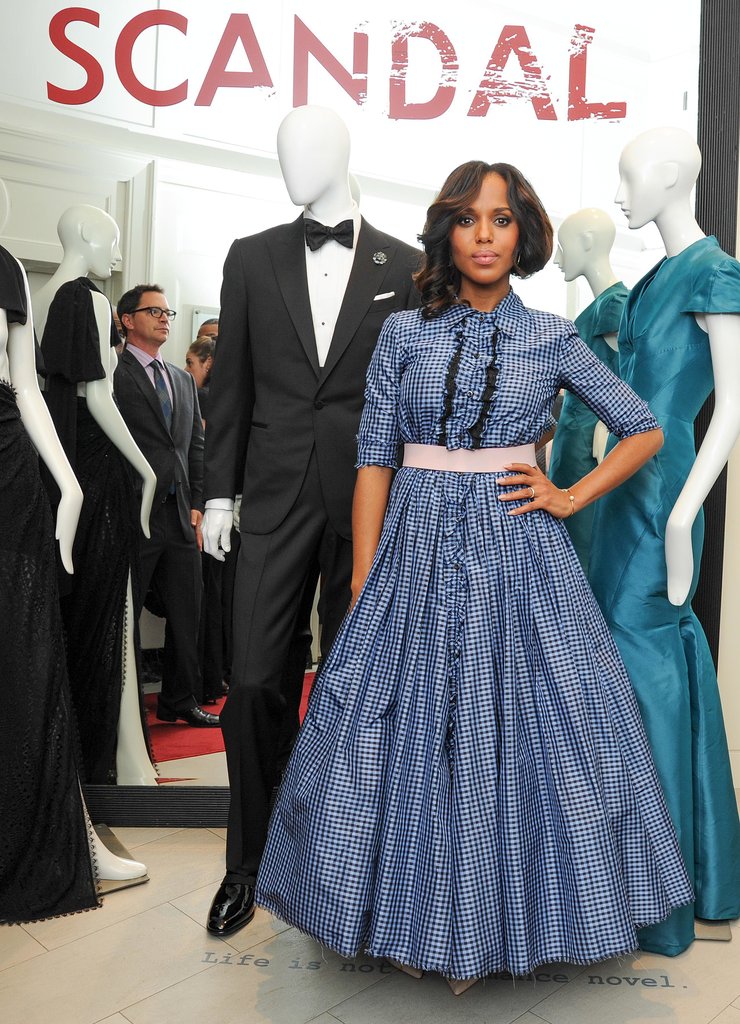 Washington promoted the third season of Scandal at Saks Fifth Avenue [10] in New York city wearing a custom Prada [11] ball gown.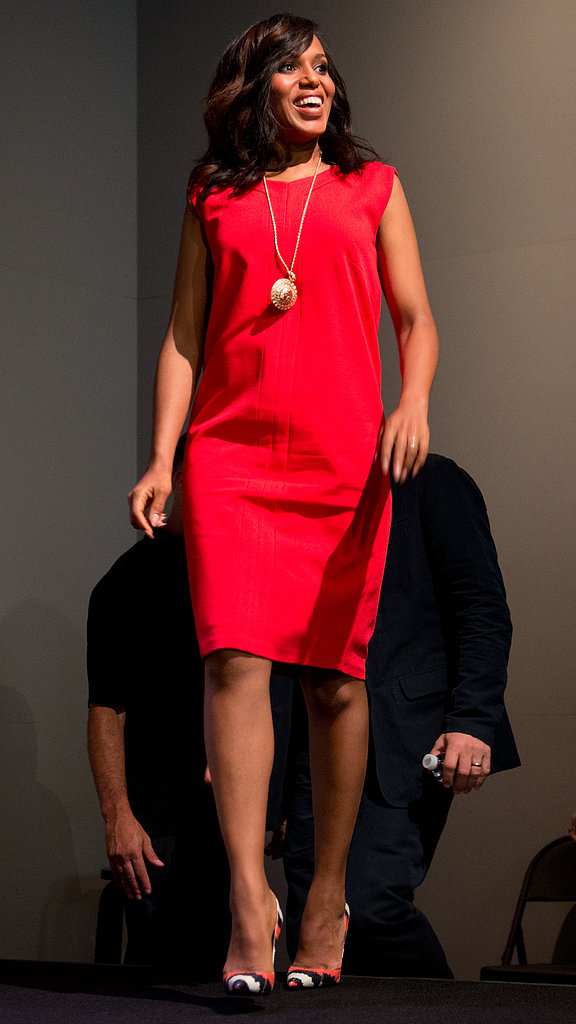 Washington chose a simple red shift for a panel with her fellow Scandal stars in early October.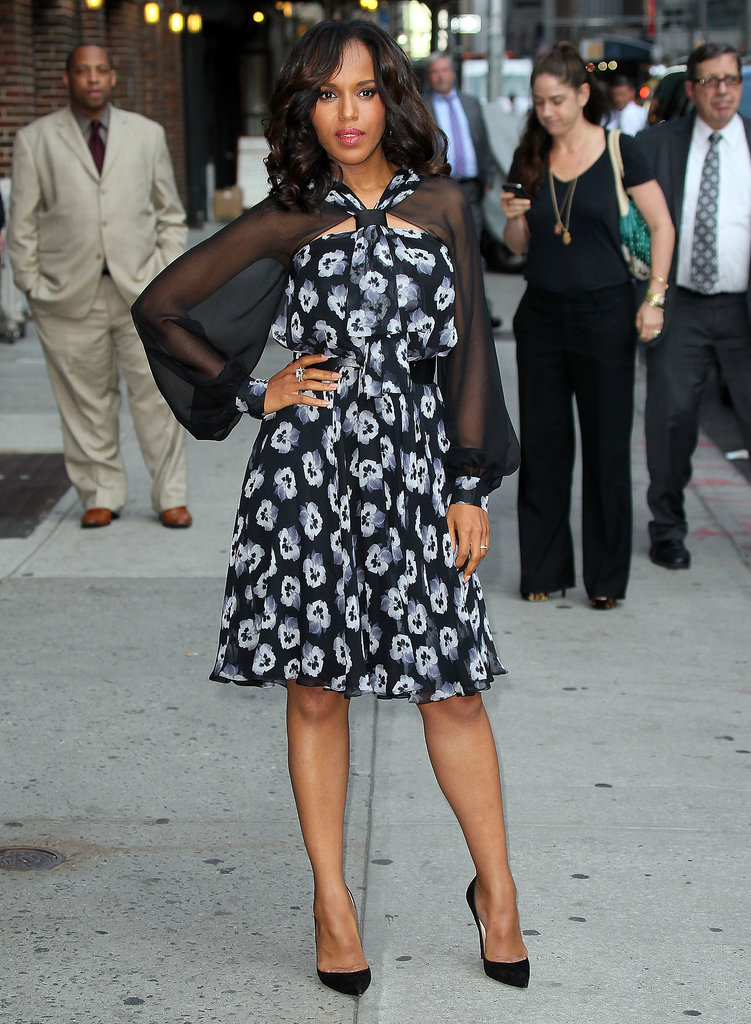 Washington left a taping of The Late Show With David Letterman in early October wearing a black and blue printed dress.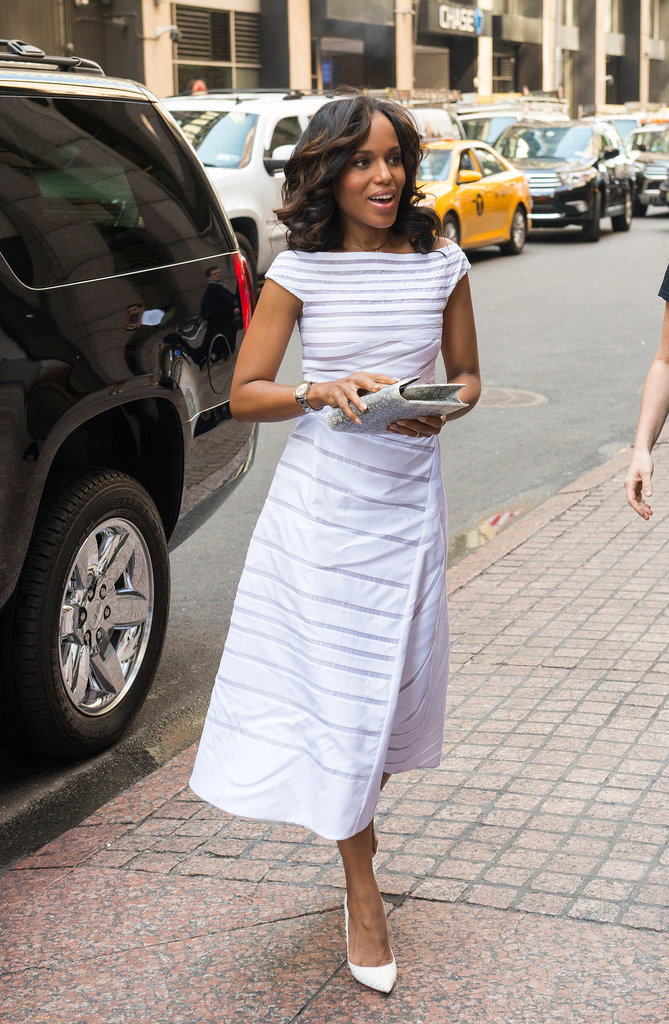 Washington was spotted at The Paley Center for Media in early October, wearing a whimsical white dress.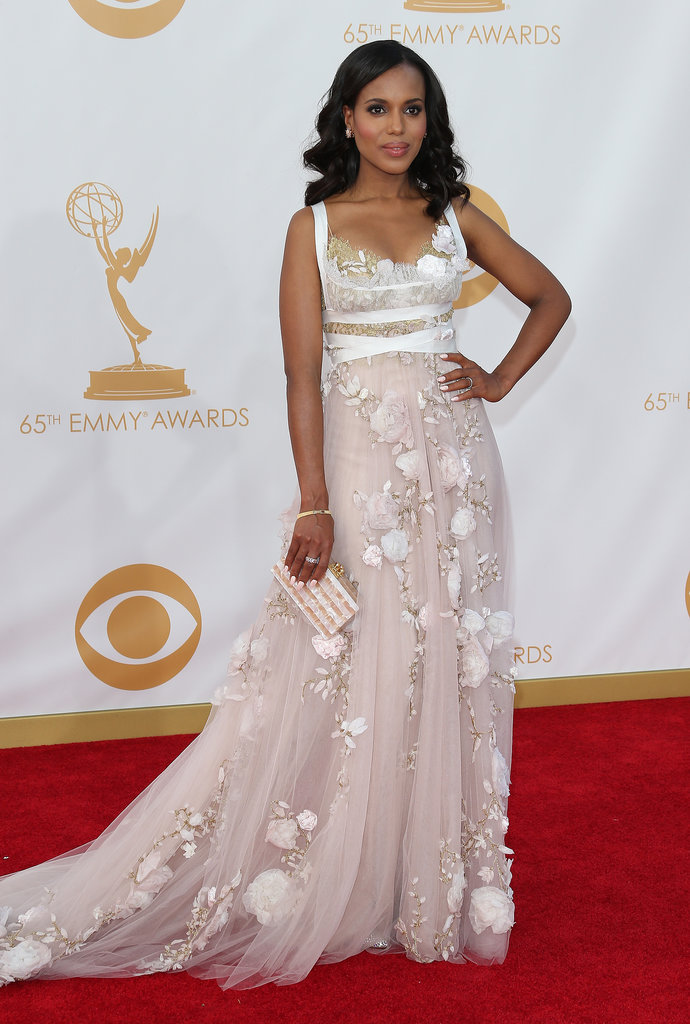 At the 2013 Emmy Awards, Washington wore a pale pink, high-waisted gown from Marchesa [12] that was dotted with delicate floral embroidery.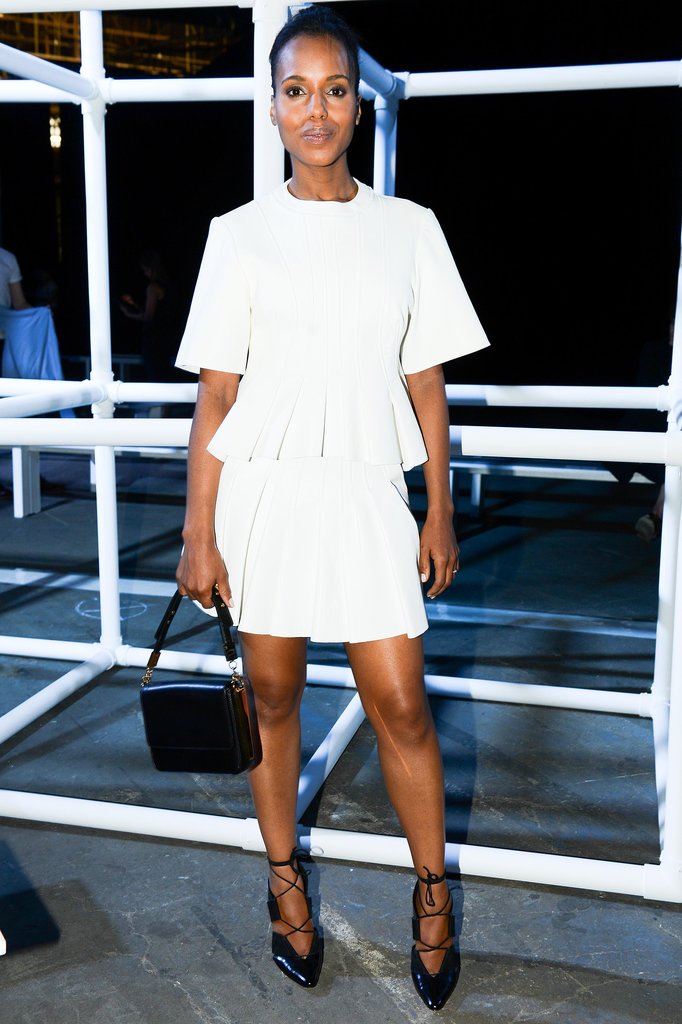 Washington chose a white skirt and peplum top for the Alexander Wang [13] Spring 2014 show in New York.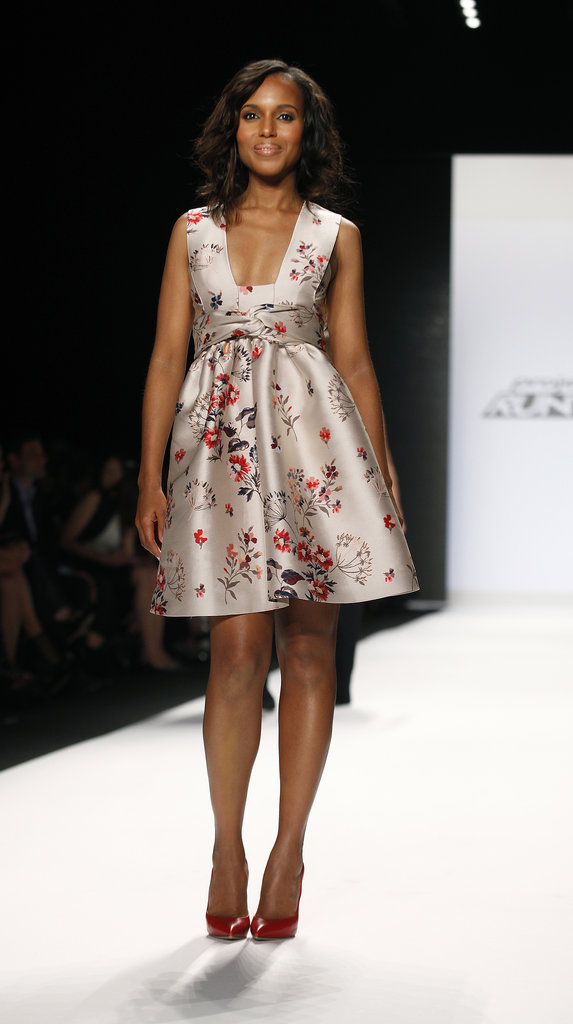 During New York Fashion Week, Washington walked down the catwalk at the Project Runway fashion show in a floral printed silk dress.
---
Links:
[1] http://www.popsugar.com/Kerry-Washington-Pregnant-Source-32304850
[2] http://www.luckymag.com/magazine/2013/12/kerry-washington
[3] http://gettyimages.com
[4] http://www.shopstyle.com/browse/Calvin-Klein
[5] http://www.shopstyle.com/browse/Thakoon
[6] http://www.shopstyle.com/browse/Oscar-de-la-Renta
[7] http://www.shopstyle.com/browse/Balenciaga
[8] http://www.shopstyle.com/browse/Erdem
[9] http://www.shopstyle.com/browse/Neutrogena
[10] http://www.shopstyle.com/browse/Saks-Fifth-Avenue
[11] http://www.shopstyle.com/browse/Prada
[12] http://www.shopstyle.com/browse/Marchesa
[13] http://www.shopstyle.com/browse/Alexander-Wang

---