Last Chance – Enter to Win a Rolex, Hermès Kelly, Chanel Bag, and Hermès CdC Bracelet!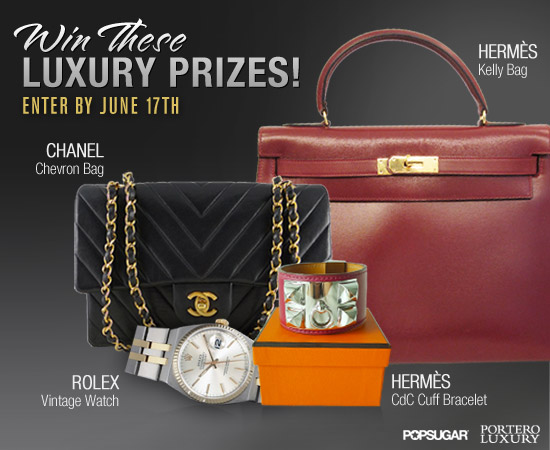 The results are in for the 2011 PopSugar 100, but we want to give you one last chance to enter our fabulous giveaways!
We have partnered with our friends over at Portero.com to give you the chance to win a mint condition vintage Rolex Oysterquartz Datejust, a gorgeous pre-owned and certified Hermès Kelly bag, a fabulous pre-owned Chanel chevron bag, and a Hermès CdC Bracelet in leather with palladium hardware! Hurry - the giveaways end tonight at 11:59 p.m. PDT - so enter now!
To enter for the chance to win, just:
1. Like PopSugar on Facebook
2. Enter your email address and zip code below!
And don't forget to find out if your favorite stars made it in our PopSugar 100!