Louis Vuitton Fall 2014 Runway Show | Paris Fashion Week
Nicolas Ghesquière Makes a Clean Start at Louis Vuitton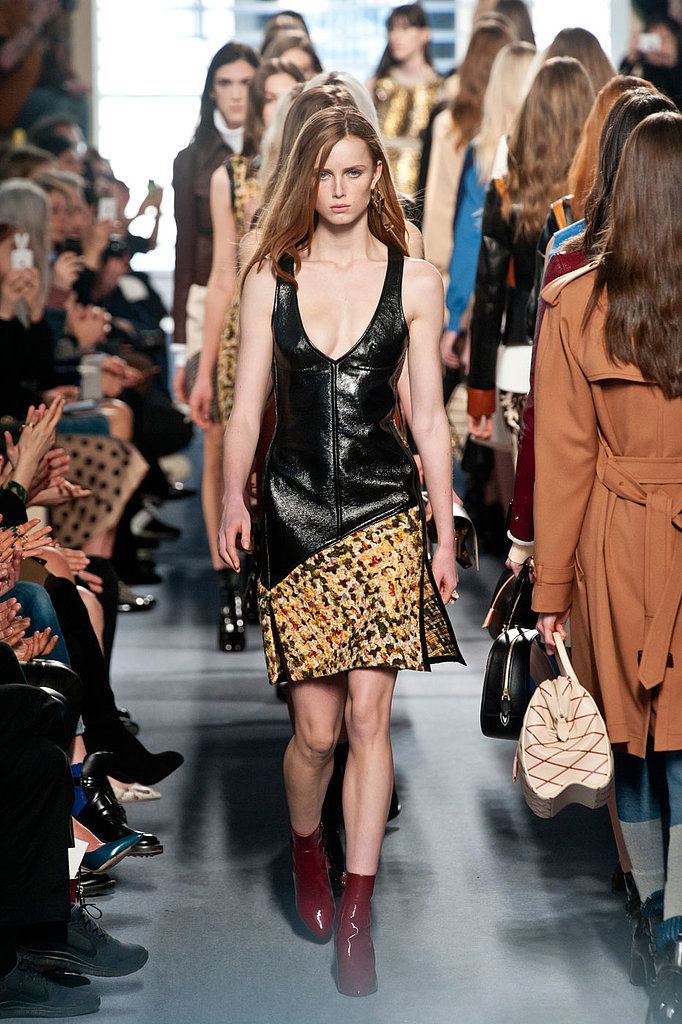 What's Your Reaction?
0
0
0
0
0
0
1
Nicolas Ghesquière Makes a Clean Start at Louis Vuitton
The fashion world has been waiting on pins and needles to see the Louis Vuitton Fall 2014 collection ever since it was announced that Nicolas Ghesquière would be replacing Marc Jacobs at the design helm. In today's show notes, the designer acknowledged his predecessor and thanked everyone for coming, saying "Today is a new day. A big day." The collection was a distinct break from both Jacobs's theatrical style as well as the avant garde creations Ghesquière was known for during his tenure at Balenciaga. With models like Freja Beha Erichsen opening the show and Maggie Rizer walking exclusively, the new Louis Vuitton girl is all about a fit-and-flare A-line silhouette with sharp minis topped with sleek leather jackets and cropped boxy knits. Evening featured plunging v-neck dresses with mixed fabrics that are clearly destined for the red carpet.
As for the bags, it's also the dawn of a new era for the famous Louis Vuitton bags with the Speedy getting a removable canvas cover. Smaller bags were out in full force with a miniature luggage trunk shape that's a clear nod to the company's beginnings as a custom trunk maker in the 19th century. Colorblock and a window pane print looked fresh as well. And the boots are another highlight of the collection with ankle booties with various wrapping and strapping being shown with almost every look. Nicolas can take a huge sigh of relief that show one is over and seems to have been a real crowd pleaser.
Latest