Looking back at Marc Jacobs [1]'s catwalk shows, it's not hard to see how much he enjoys taking risks and changing things up. No two collections are ever the same — and whether it's through the use of exaggerated layers, futuristic shapes, nostalgic undertones, or feminine silhouettes, he always delivers an array of fresh, covetable pieces.
We can trace Marc's chameleon tendencies with just a glance at his two-plus decades' worth of design, high-profile accolades, and side projects (read: Louis Vuitton). It's a wonder this man ever sleeps. Click through to see some of his most memorable looks and why there's no stopping today's birthday boy.
— Additional reporting by Randy Miller
Spring 2003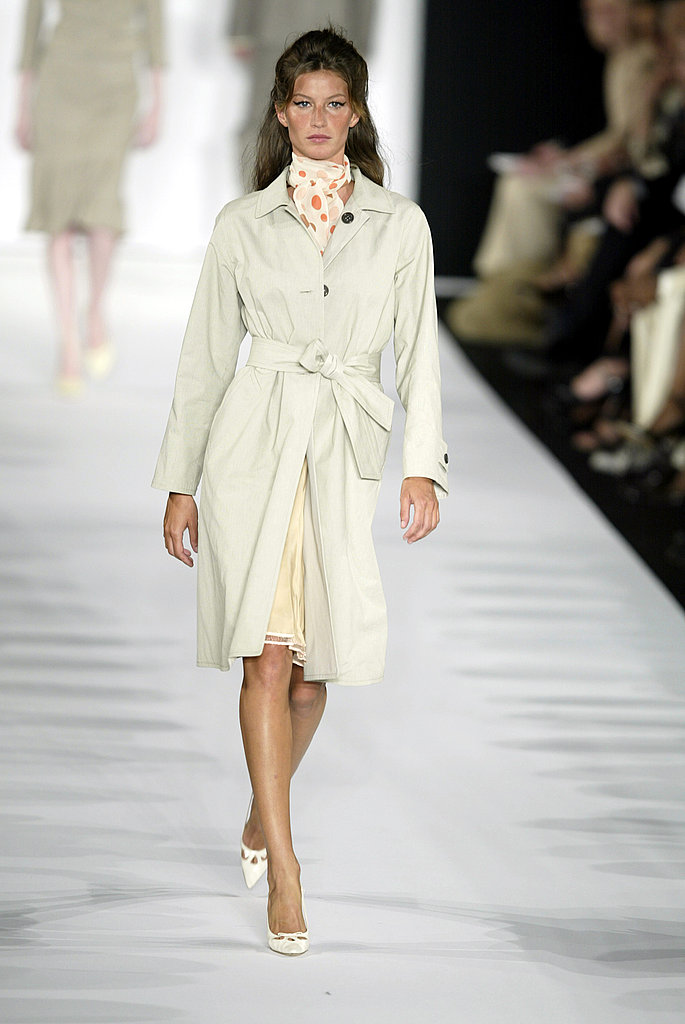 Spring '03 was all about retro glamour.
Fall 2003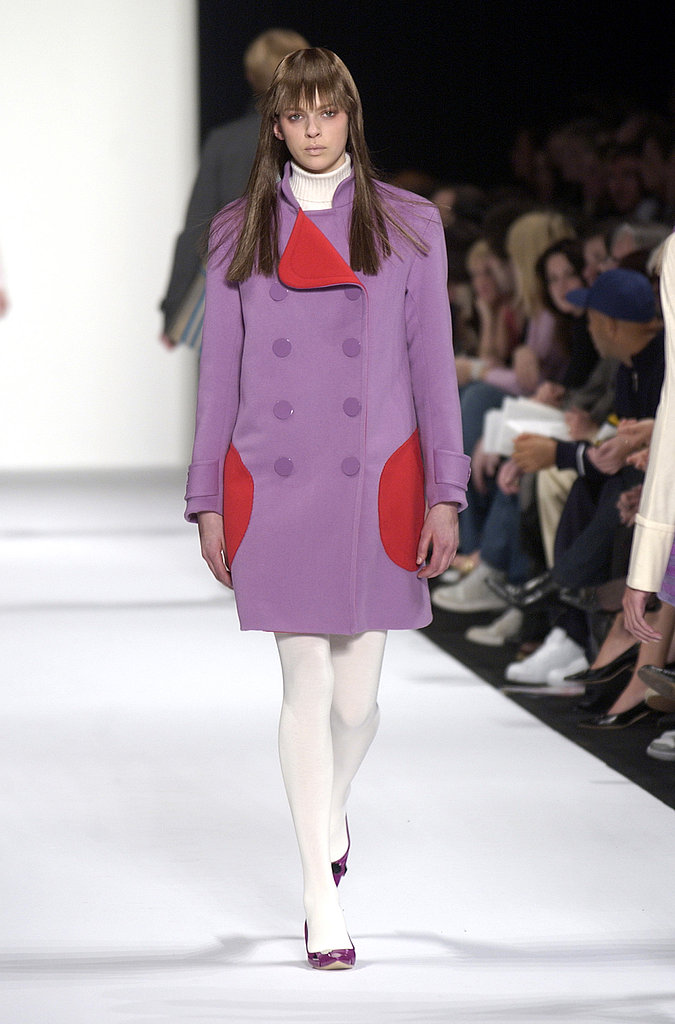 Marc went mod for Autumn '03.
Spring 2004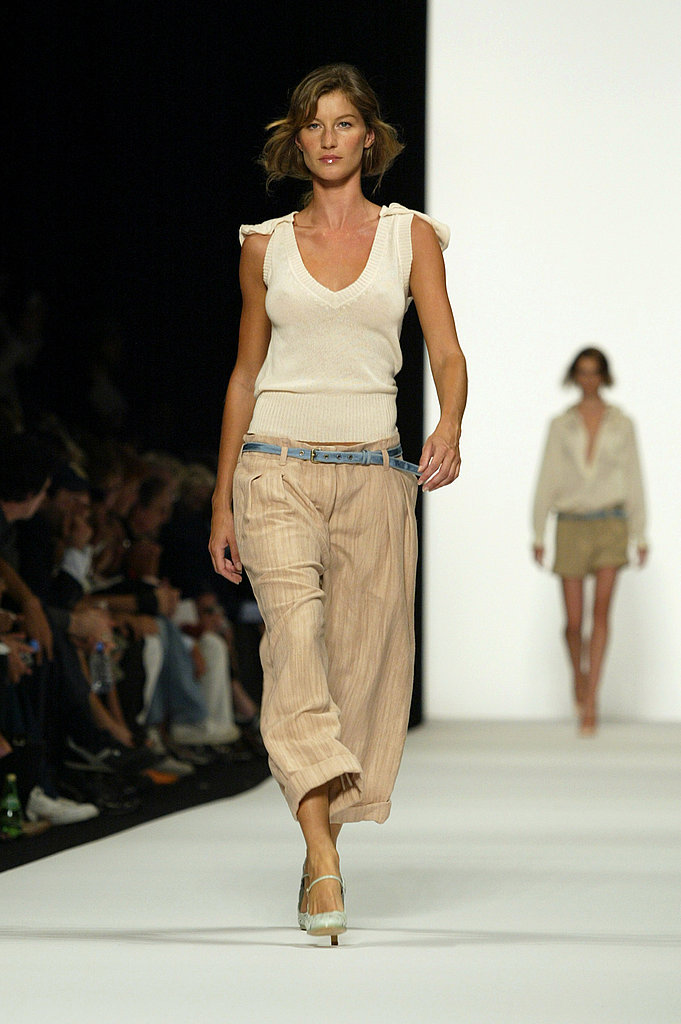 Spring '04 was full of relaxed, tailored pieces.
Fall 2004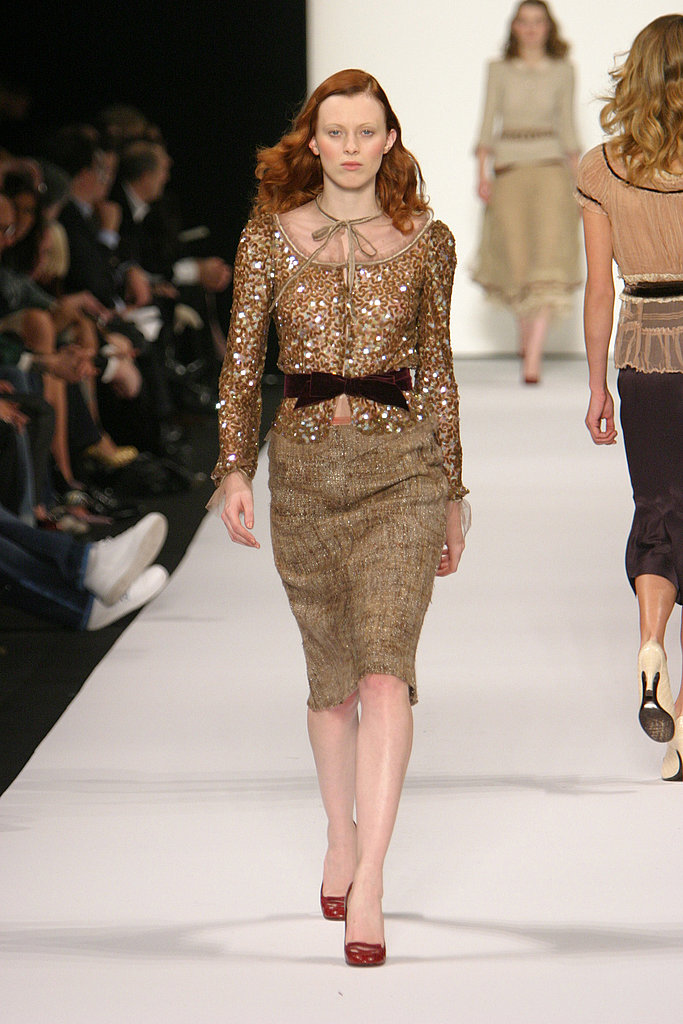 Marc showed polished, secretary-chic looks for Autumn '04.
Spring 2005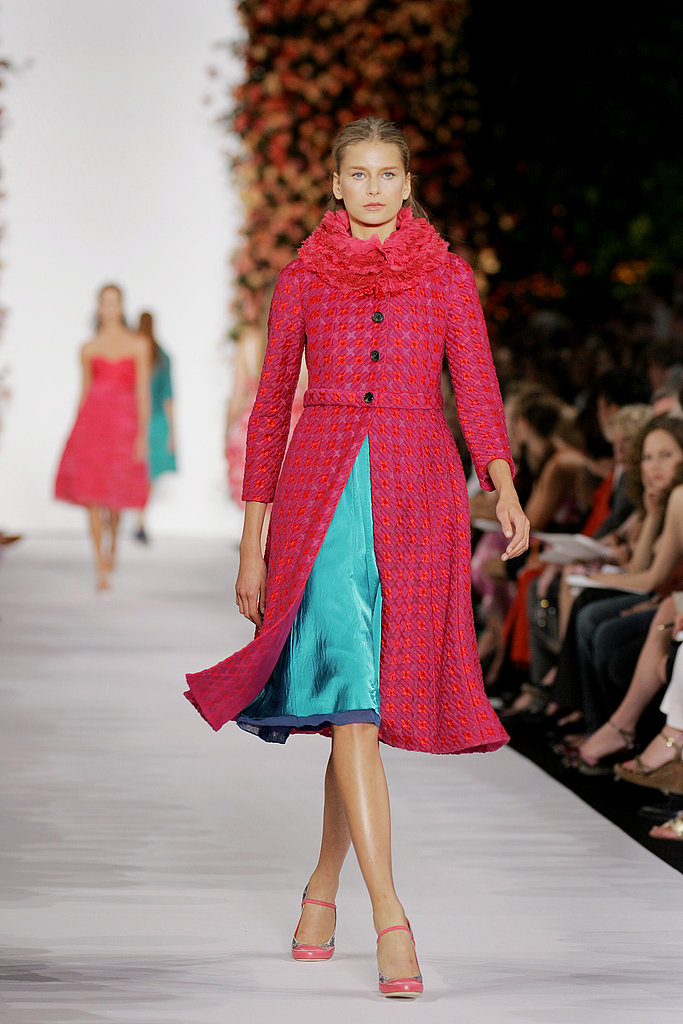 Bold brights and swingy coats marked the Spring '05 collection.
Fall 2005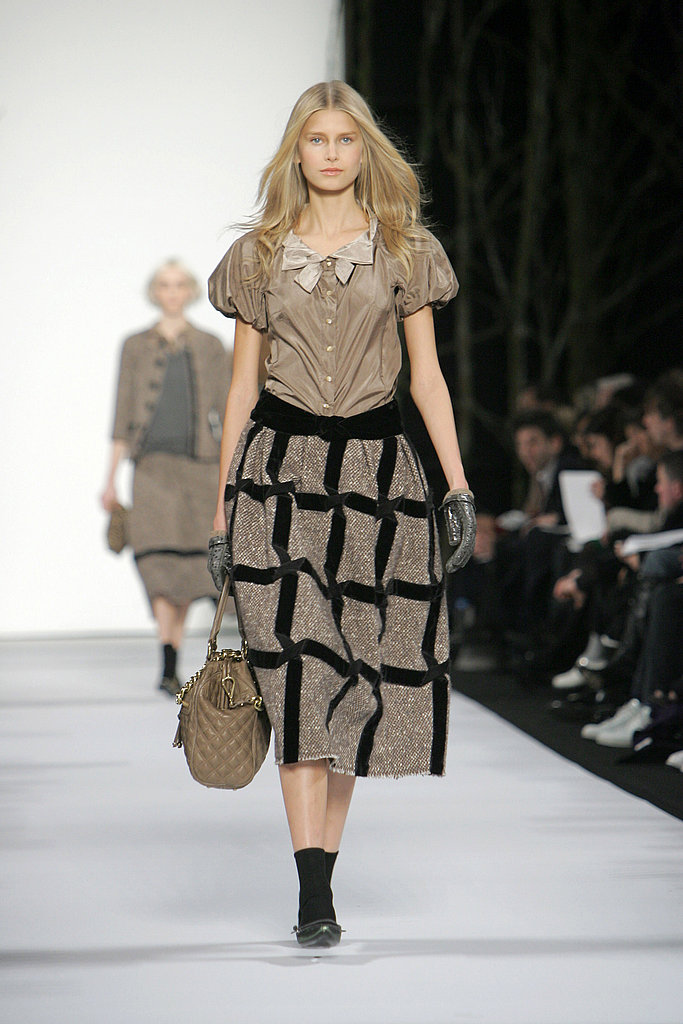 Autumn 2005's collection was full of moody hues and lots of volume.
Spring 2006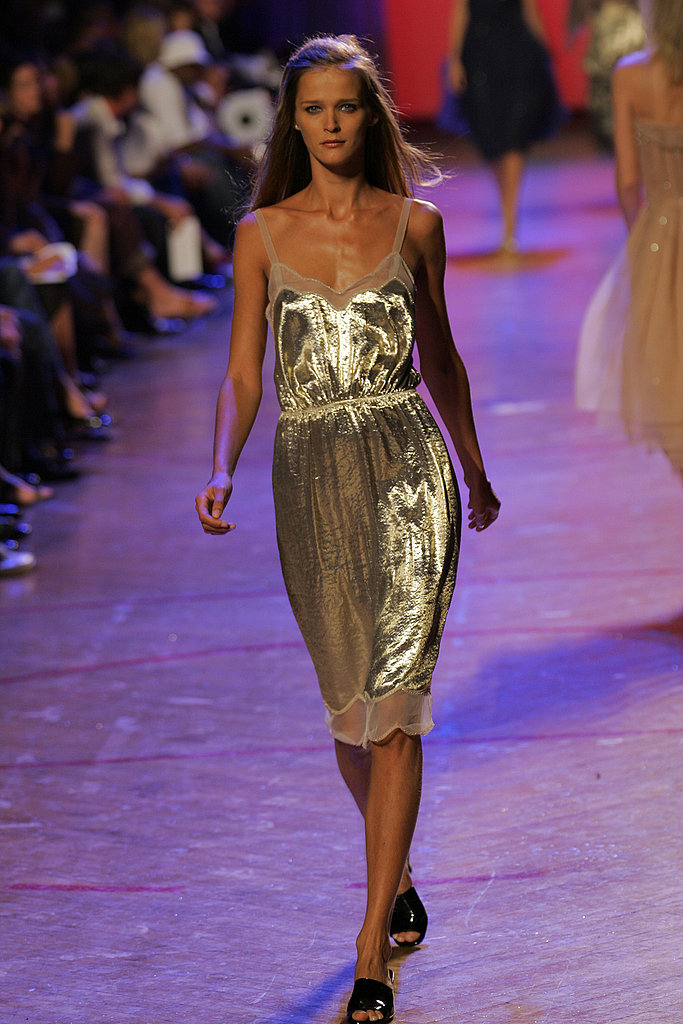 Marc featured glitzy party dresses and relaxed glamour for Spring '06.
Fall 2006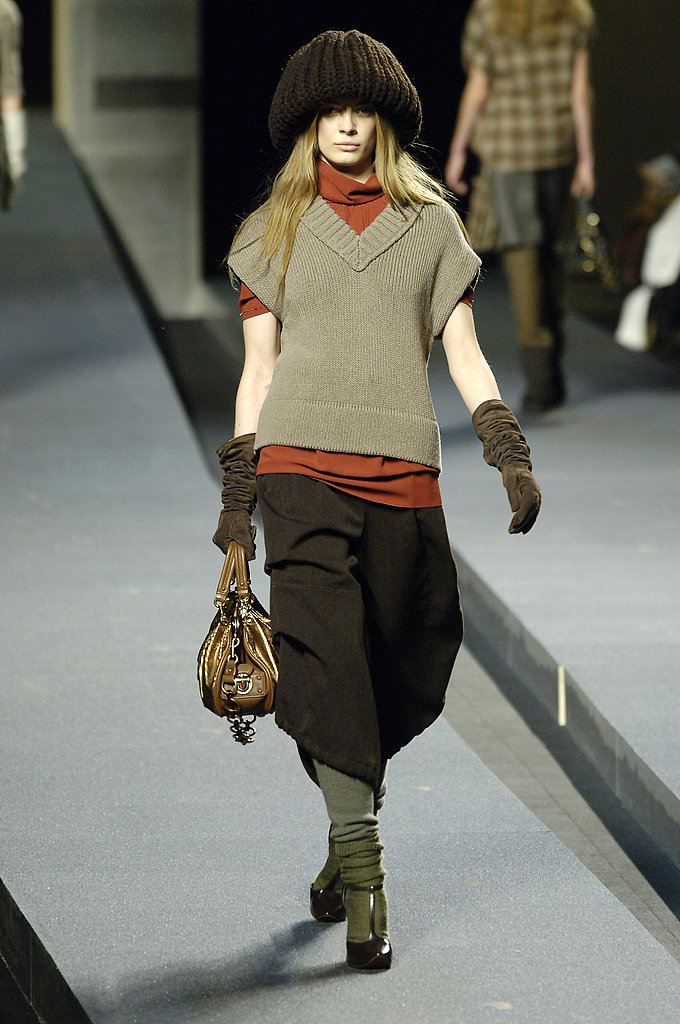 The Autumn '06 collection showcased chunky knits.
Spring 2007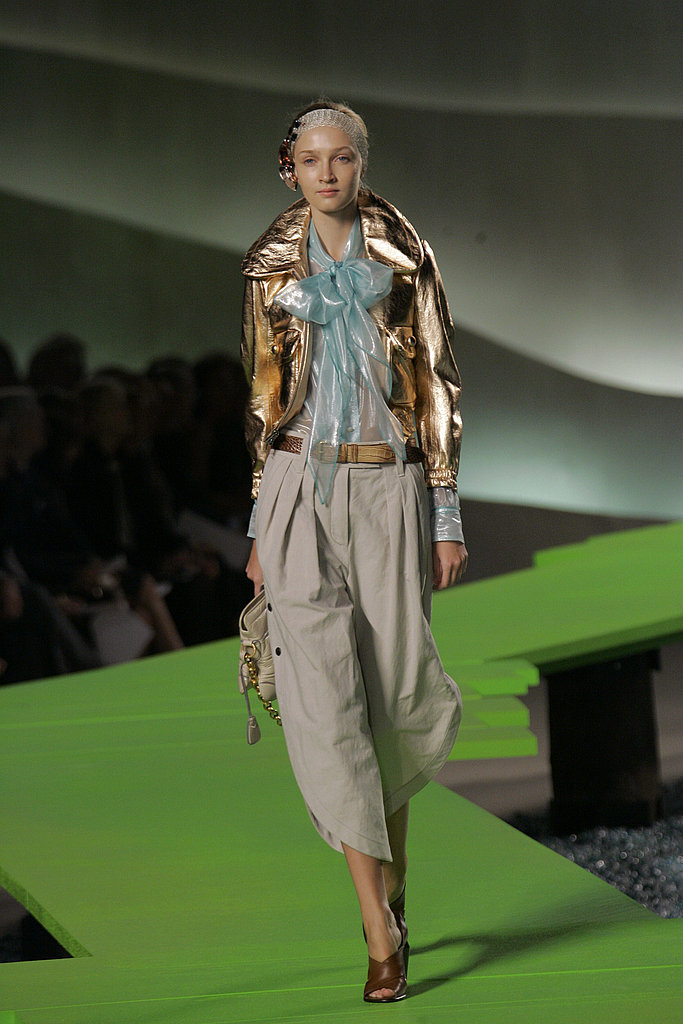 Marc paired metallics and pastels for Spring '07.
Spring 2007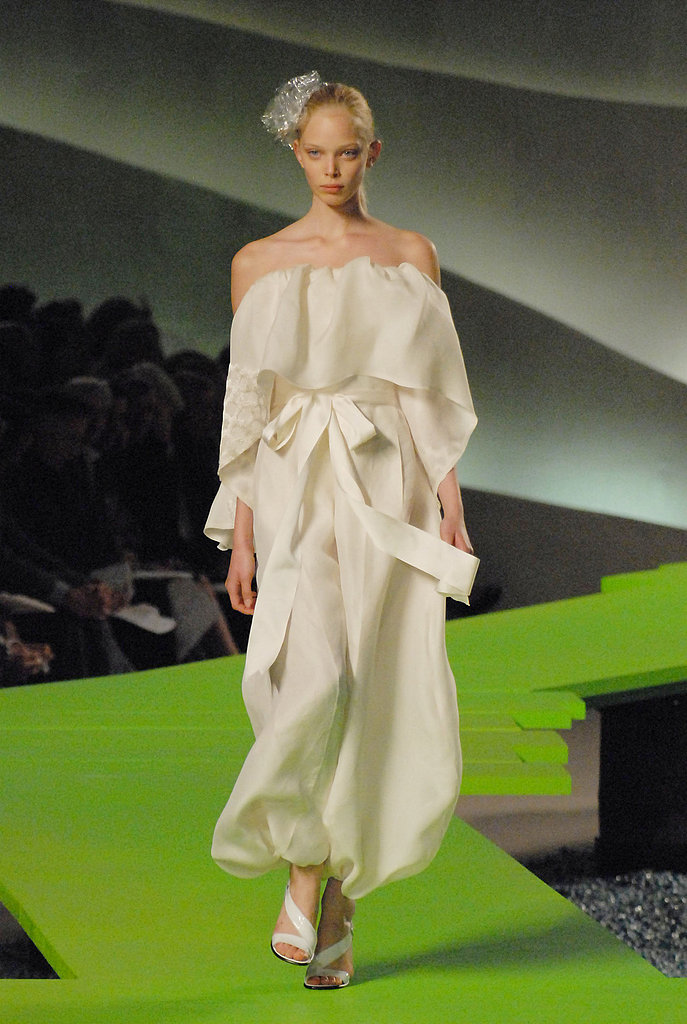 Billowing silk dresses punctuated the light feel of the collection.
Fall 2007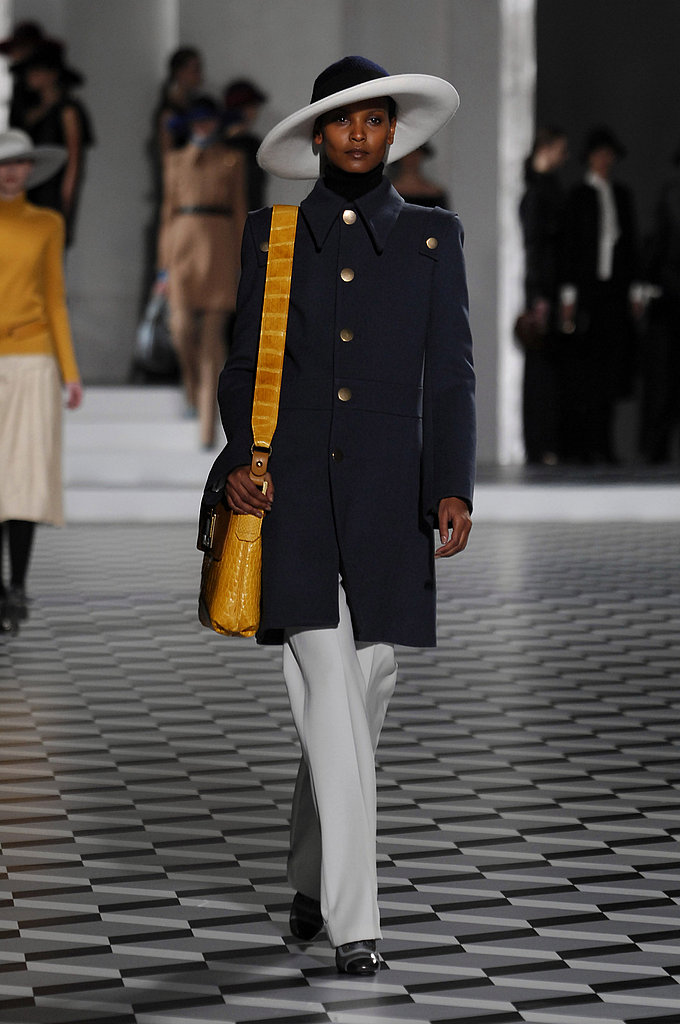 For Autumn '07, the collection took a grown-up, European turn.
Fall 2007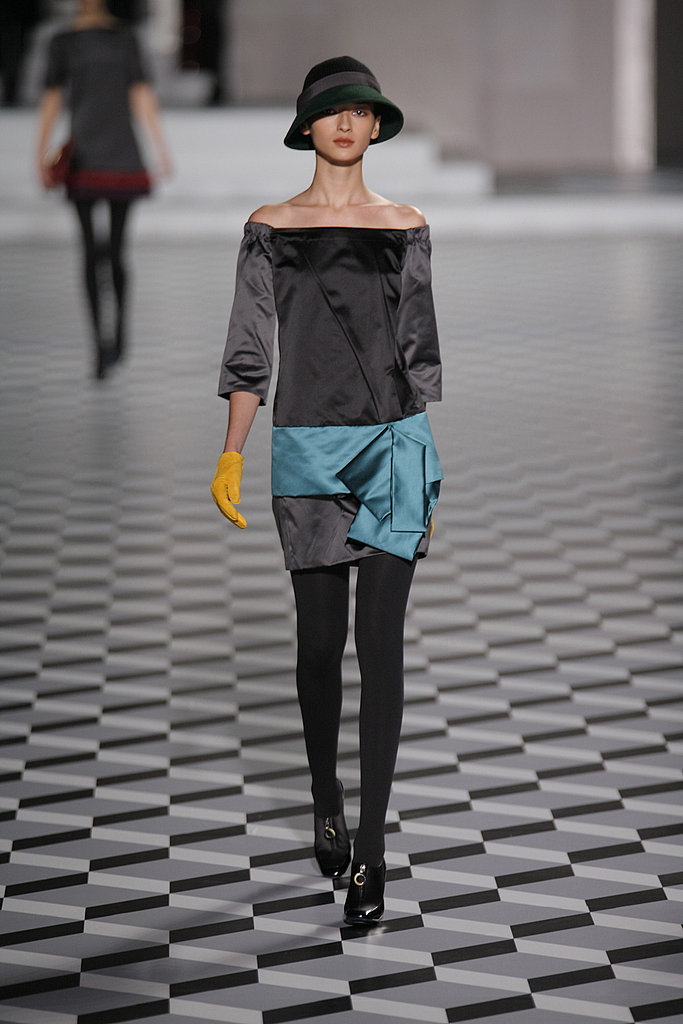 Marc showed A-line silk dresses with tights and chic cloche hats.
Spring 2008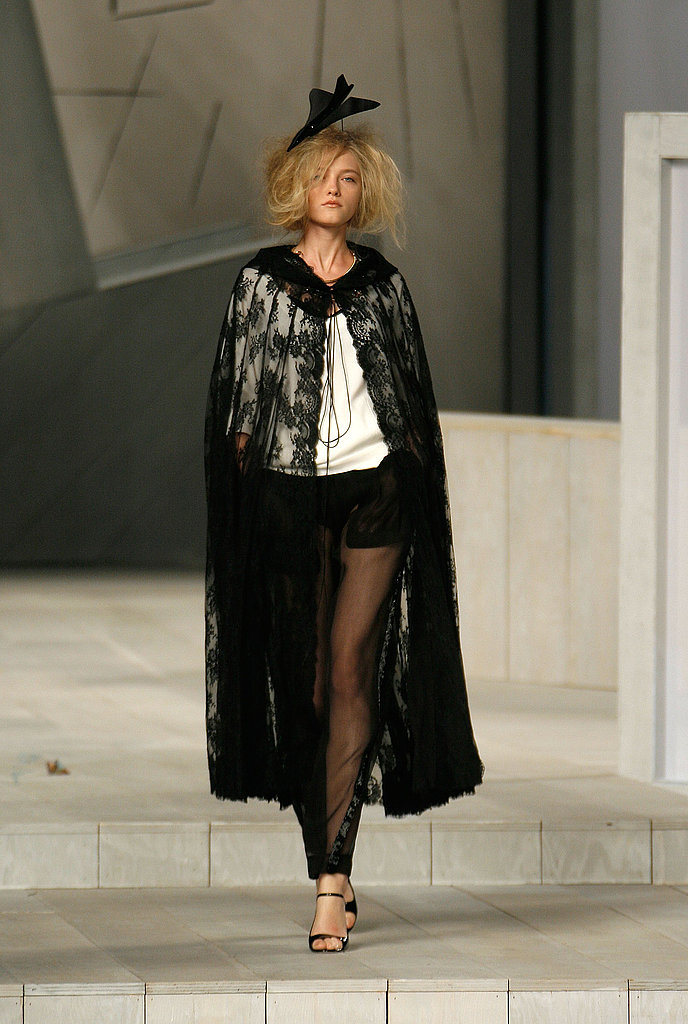 Marc went surreal for Spring '08 with off-kilter gauzy pieces.
Spring 2008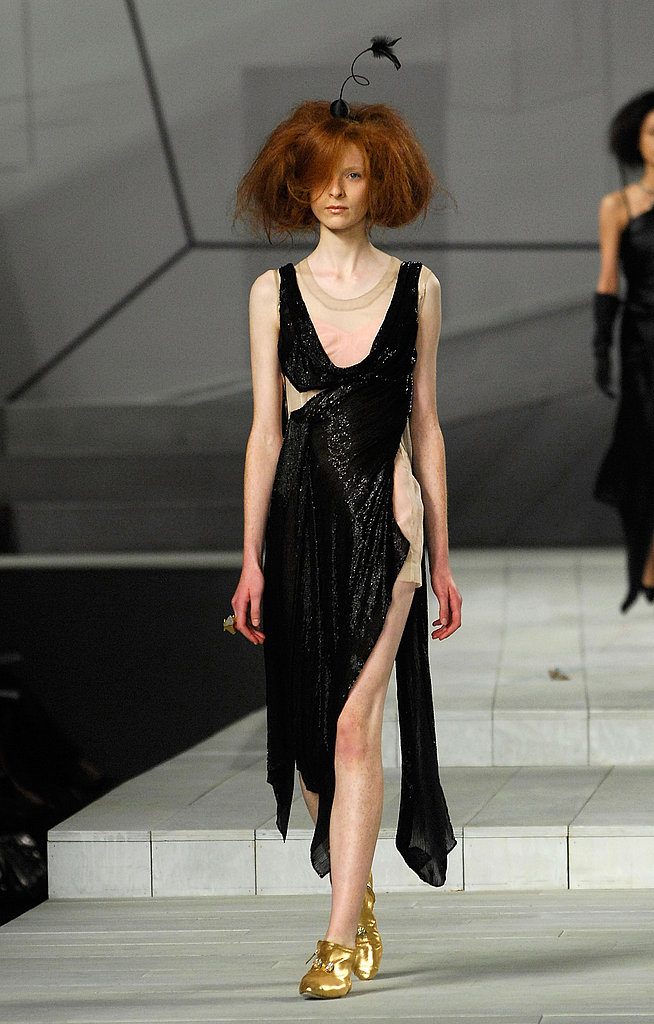 Sheer panels were inserted into evening dresses.
Fall 2008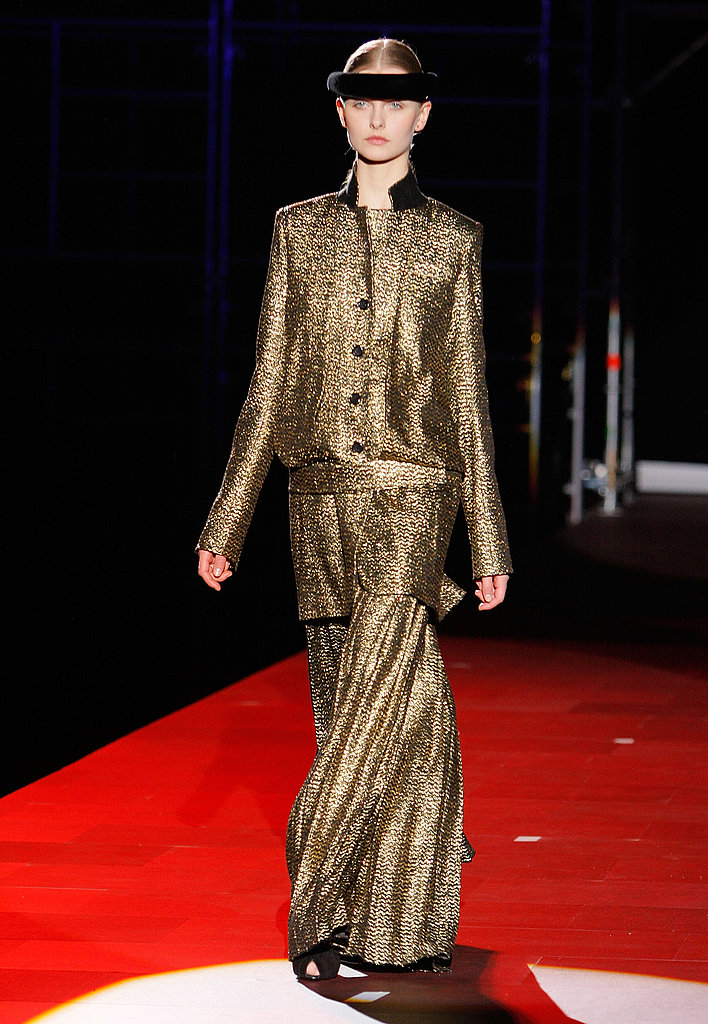 Marc showed gilded separates and space-age headwear for Autumn '08.
Fall 2008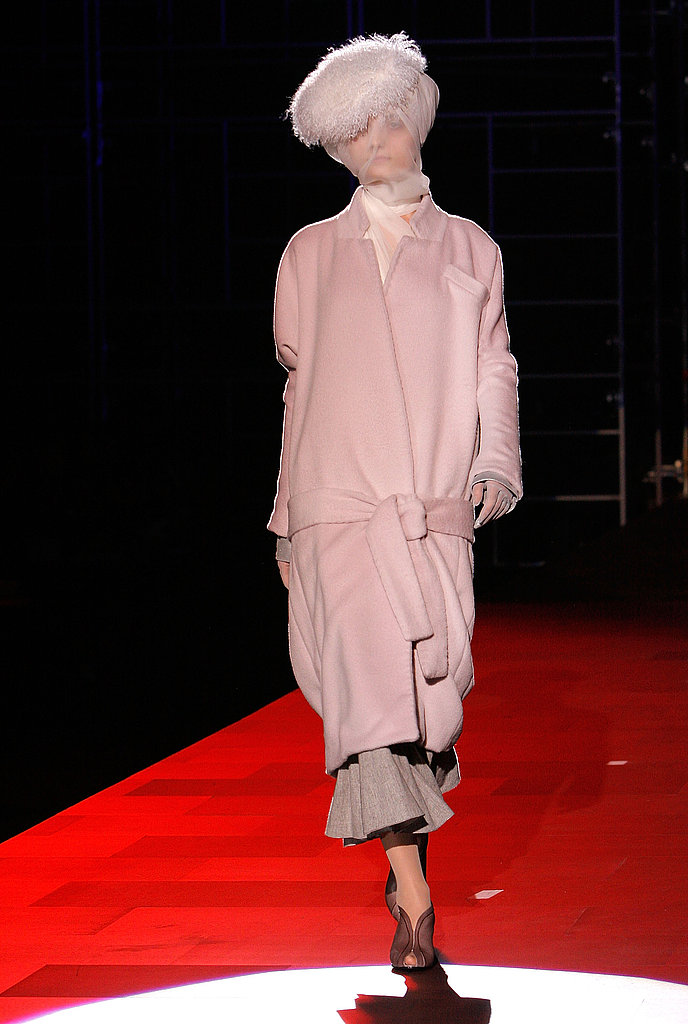 The collection took an avant-garde, futuristic spin.
Spring 2009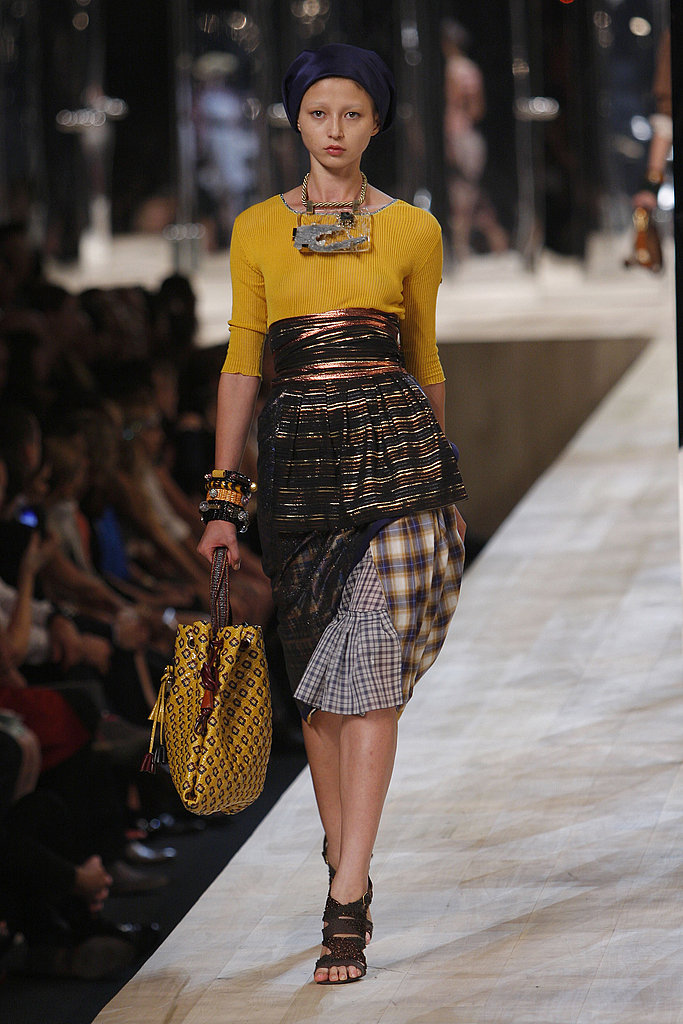 The Spring '09 collection was part Mary Poppins, part Parisian chic.
Spring 2009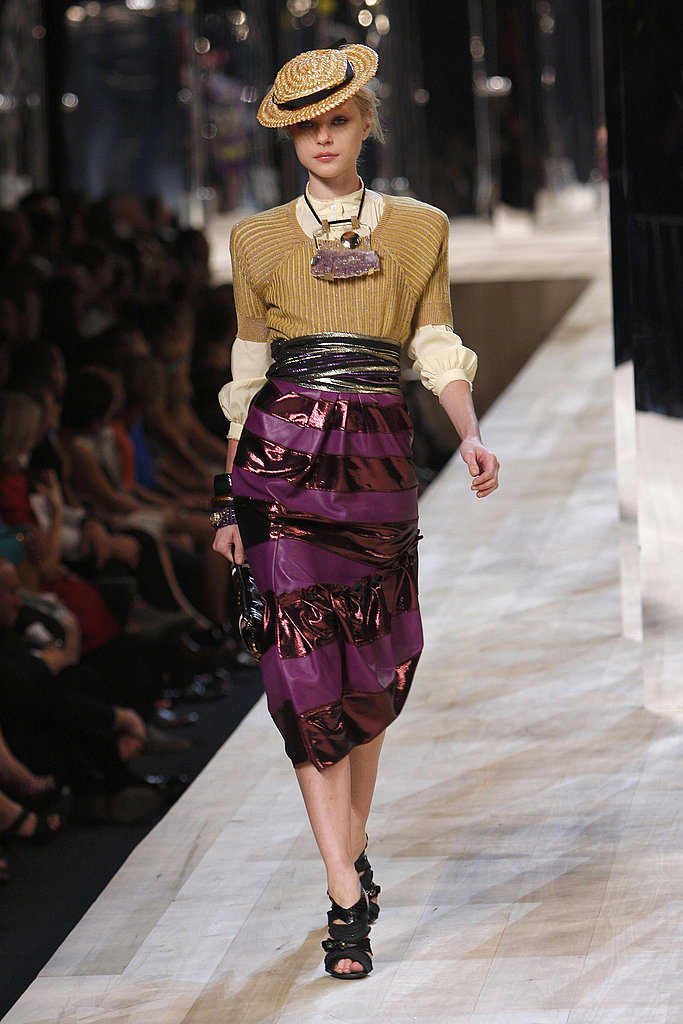 Straw hats and lurex obi belts accessorized each look.
Fall 2009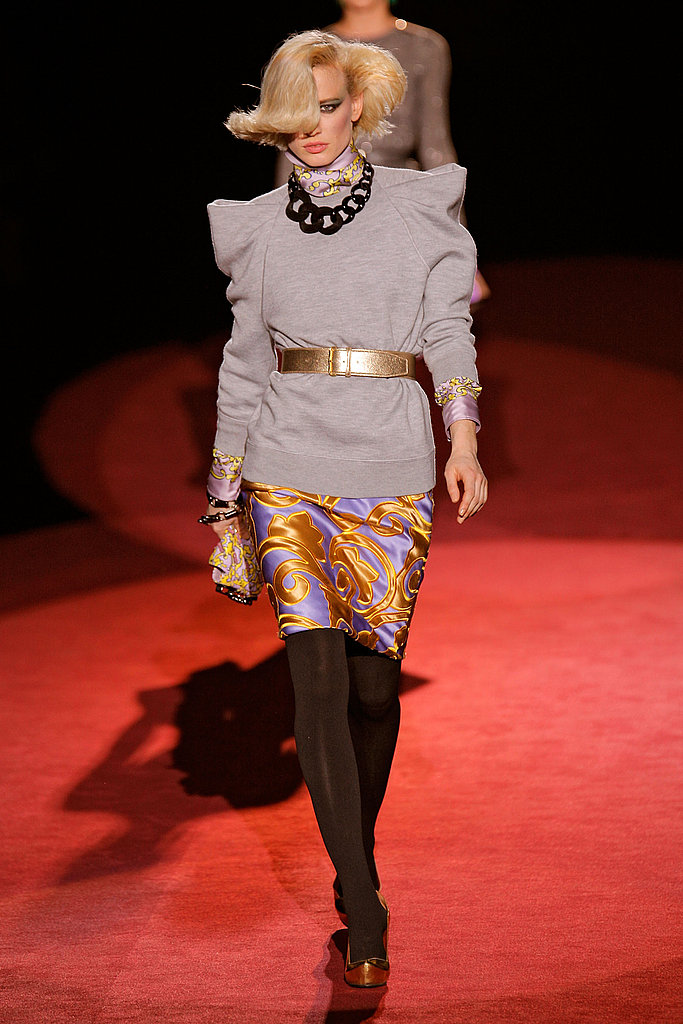 Exaggerated shoulders and splashy prints were the focus of Autumn '09.
Fall 2009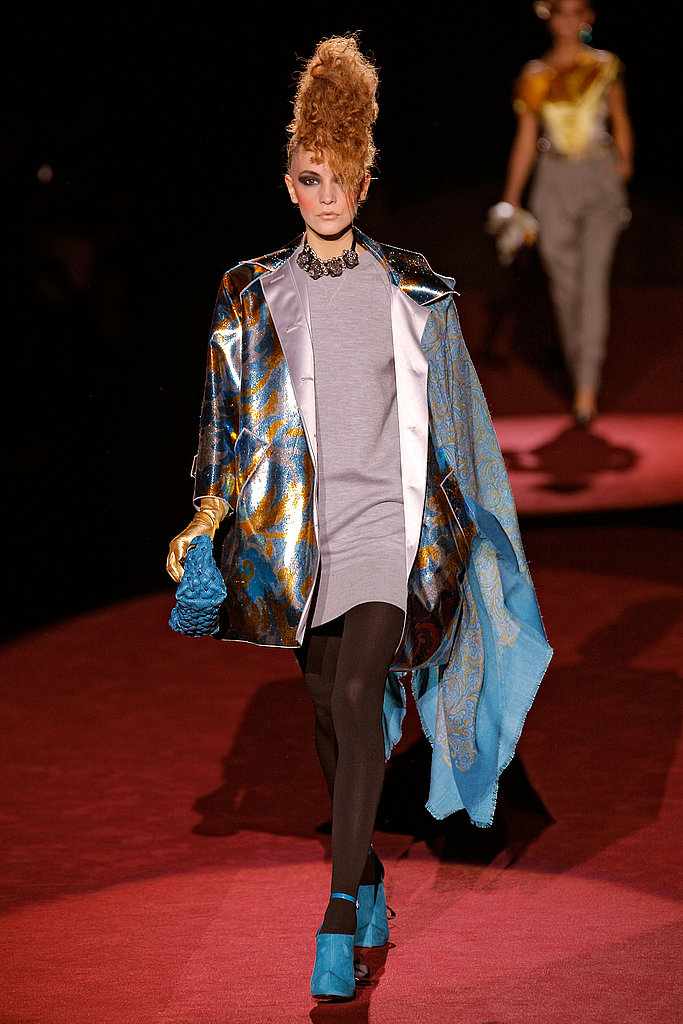 The collection was all about the rocker-chic silhouette.
Spring 2010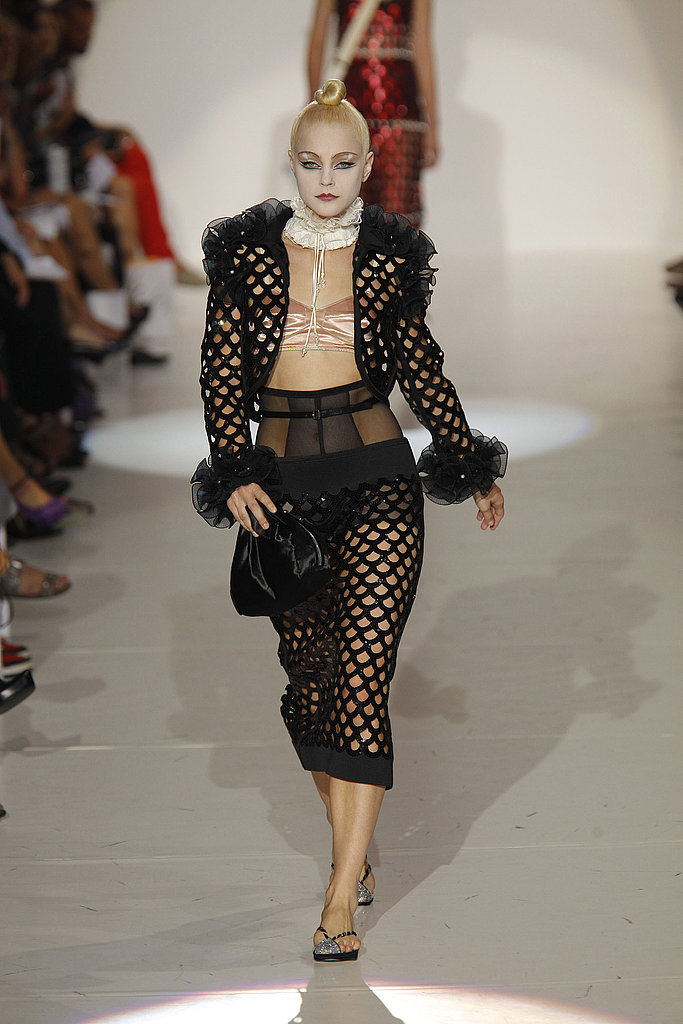 Spring '10 took a Kabuki-inspired twist . . .
Spring 2010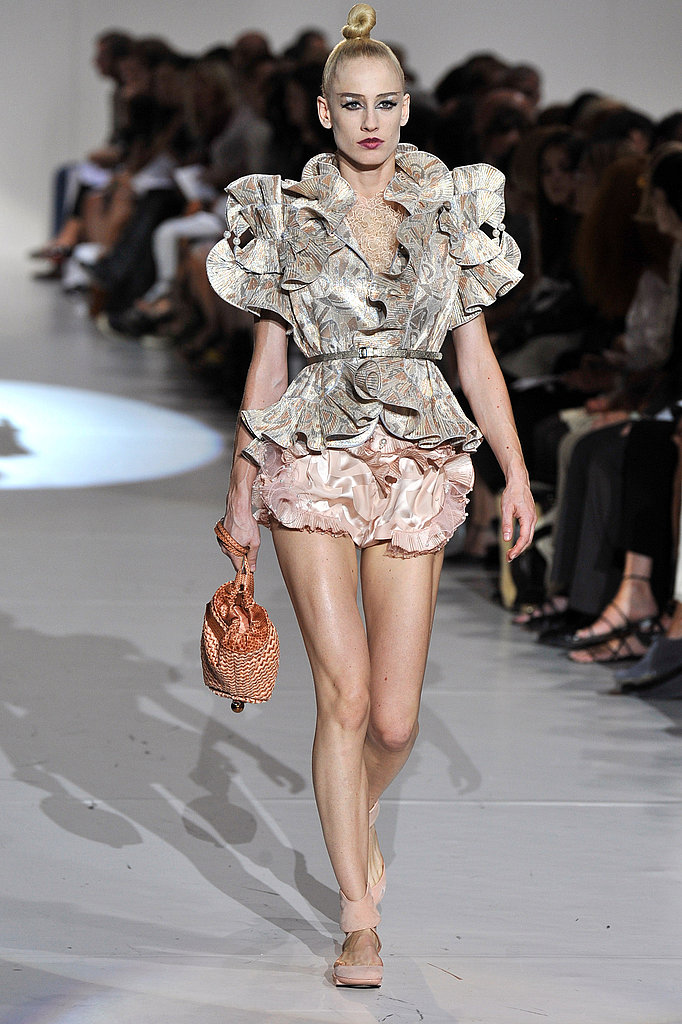 And the huge ruffles definitely made a statement.
Fall 2010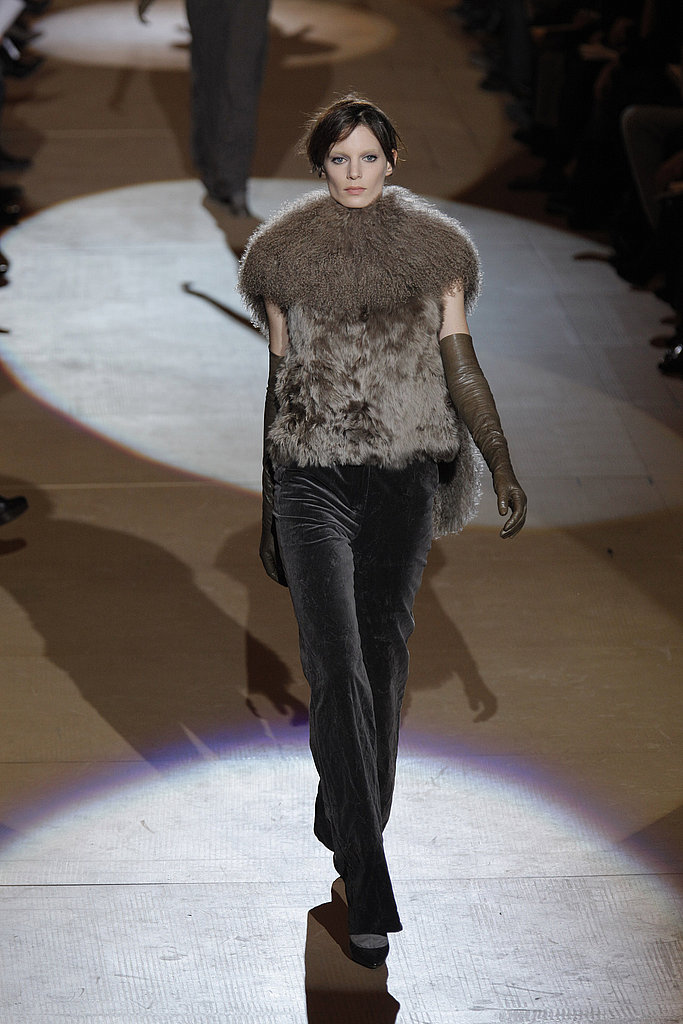 Huge Mongolian-fur collars and velvet trousers gave the collection a luxe feel . . .
Fall 2010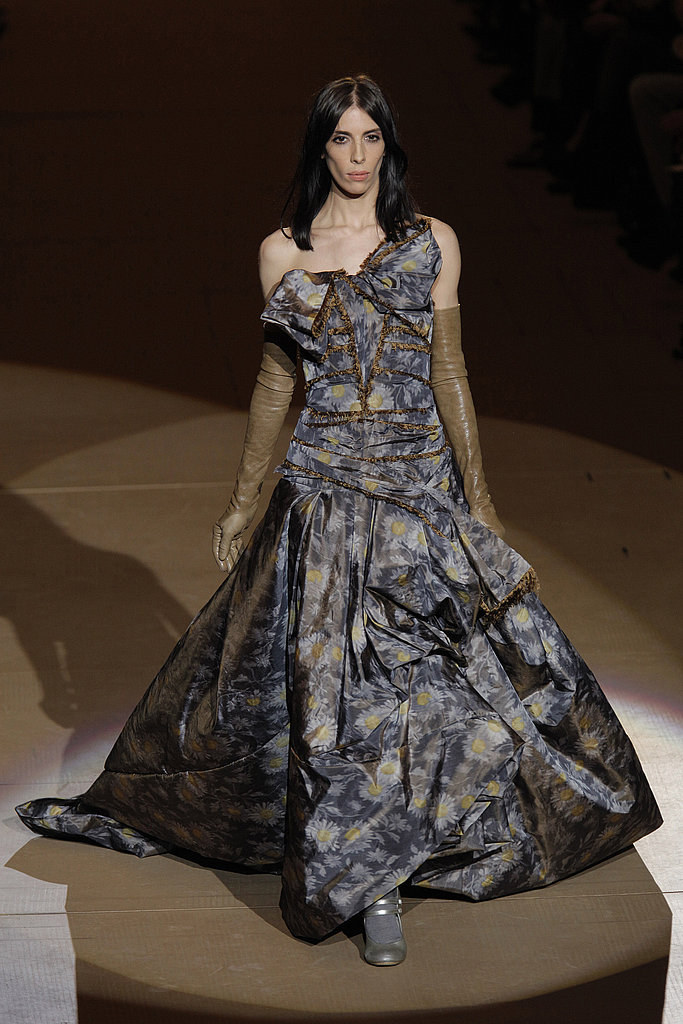 And voluminous printed gowns felt strong and romantic.
Spring 2011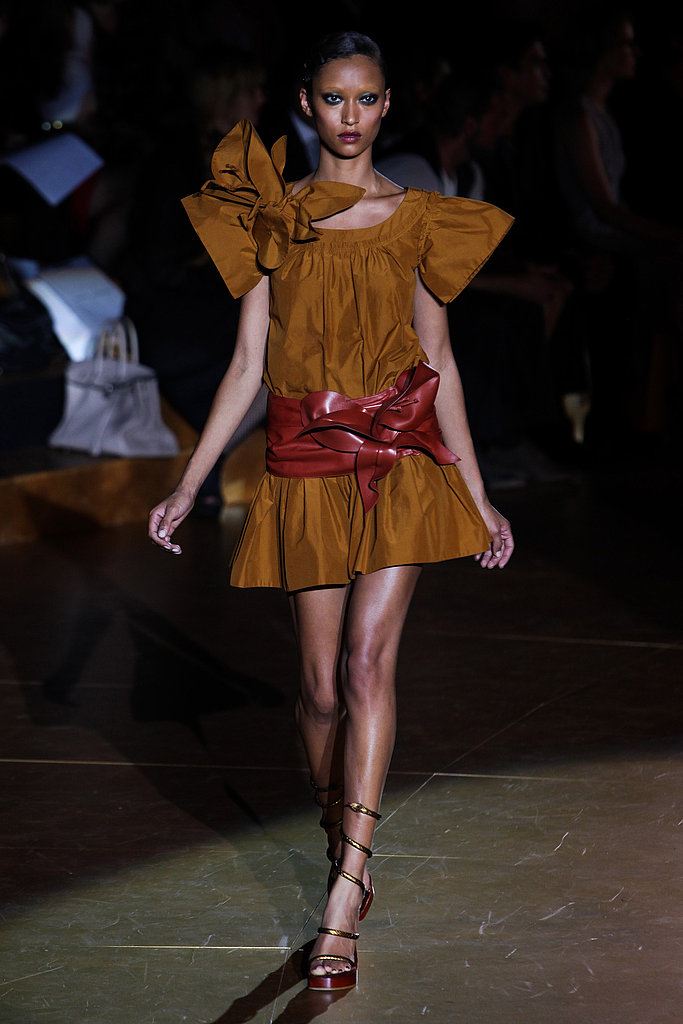 Marc's 2011 collection channeled '70s chic.
Spring 2011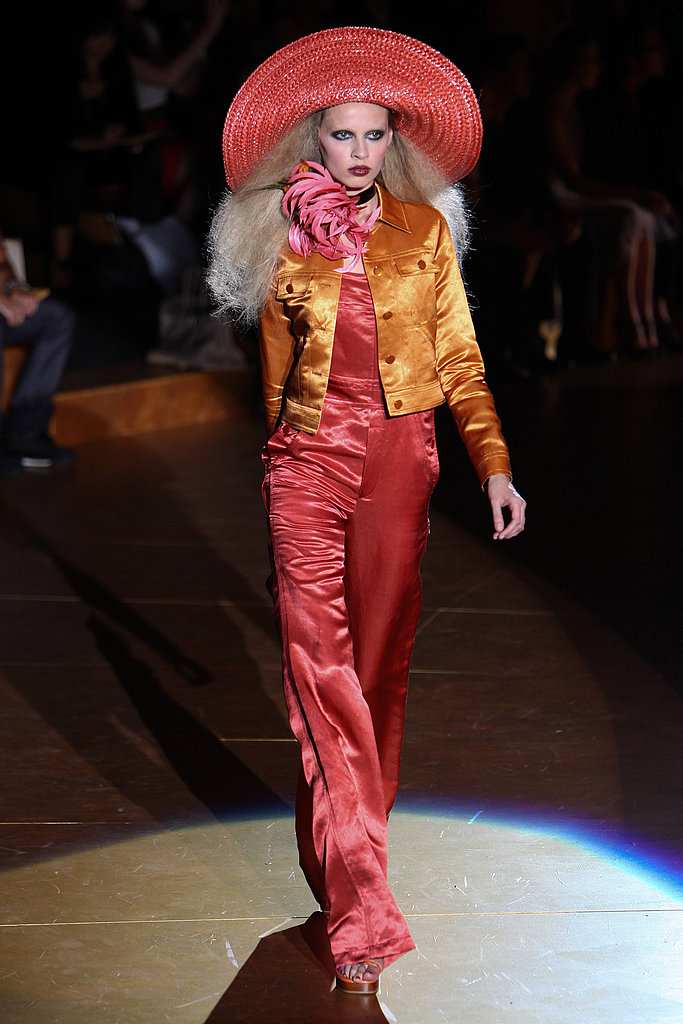 The pieces were reminiscent of Studio 54-era disco queens.
Fall 2011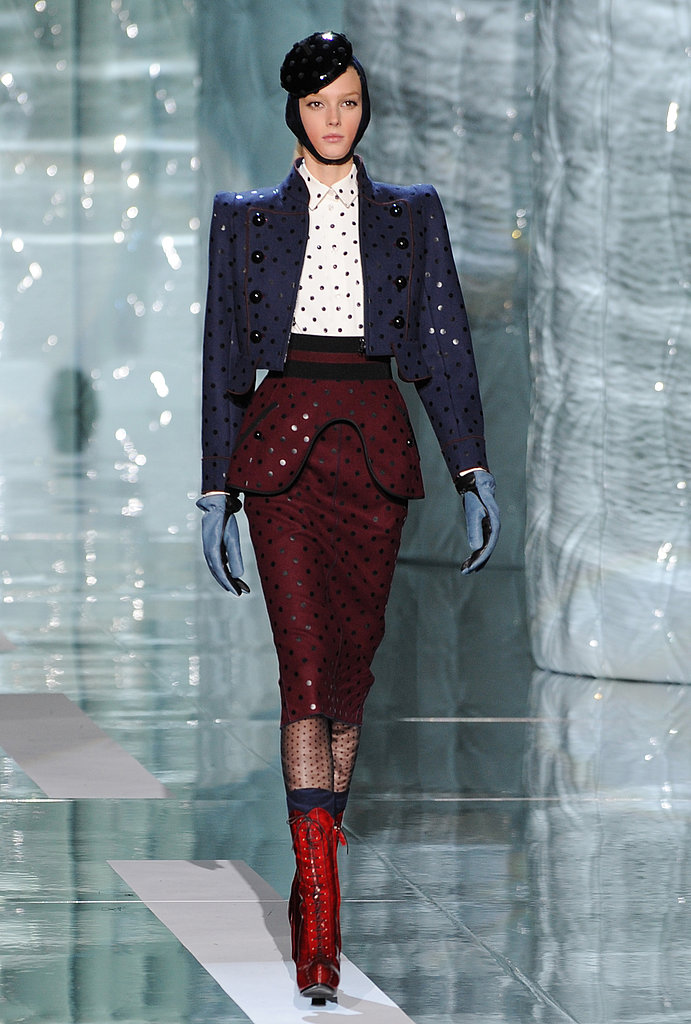 For Autumn, Marc showed us playful shapes and lots of polka dots.
Fall 2011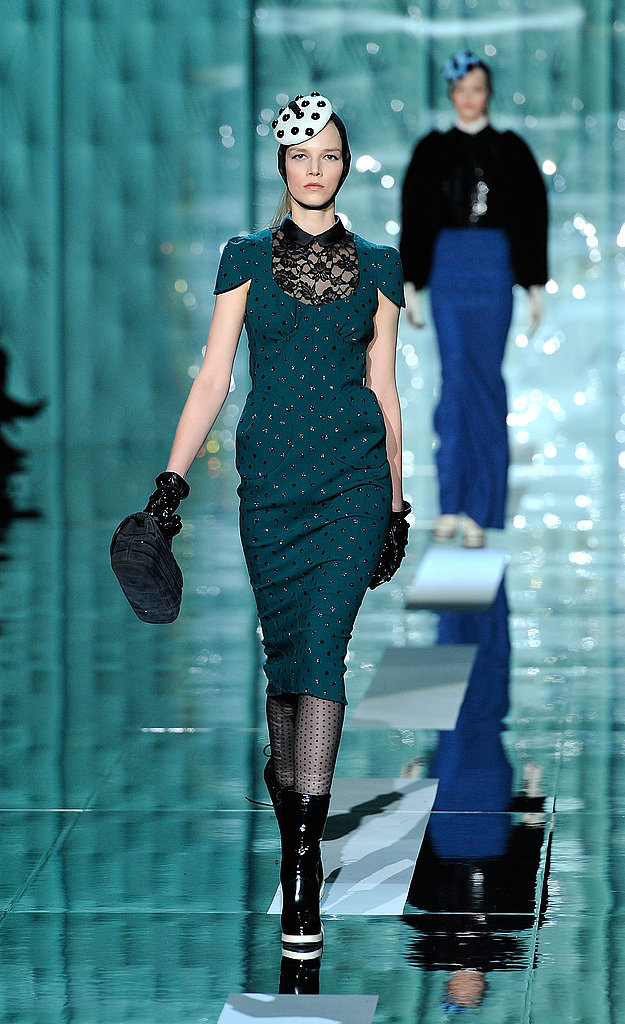 The Autumn '11 collection was full of '40s-era silhouettes.
Spring 2012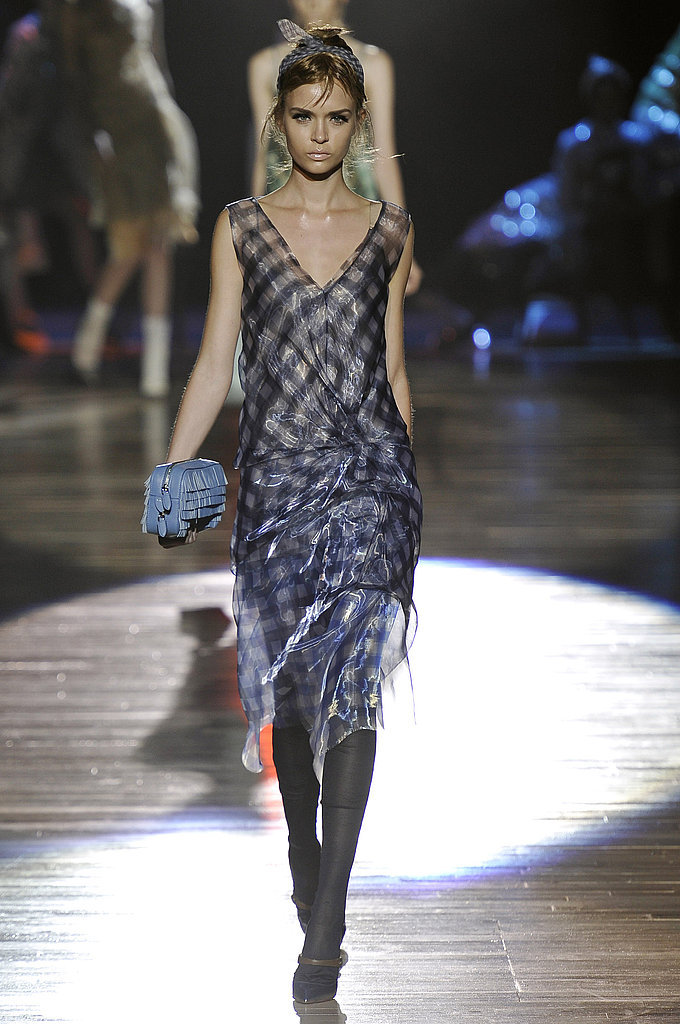 The juxtaposition of '90s grunge plaid against a delicate sheer fabric made for a seriously cool frock.
Spring 2012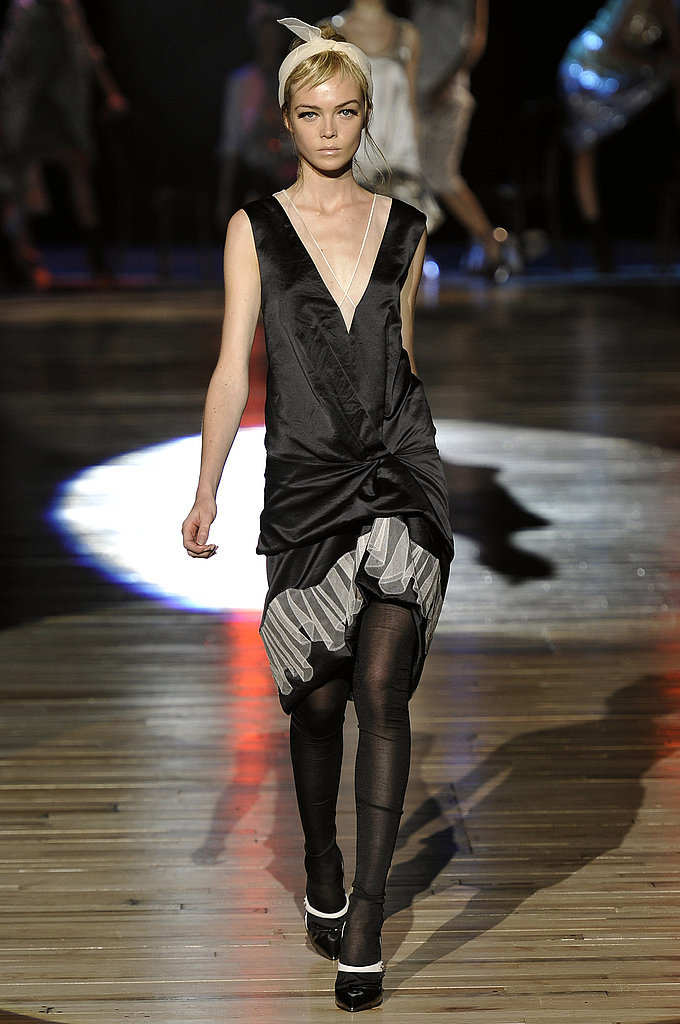 We love the feel of this '20 glam flapper look — the deep front V and asymmetrical hem remind us of The Great Gatsby.
Spring 2012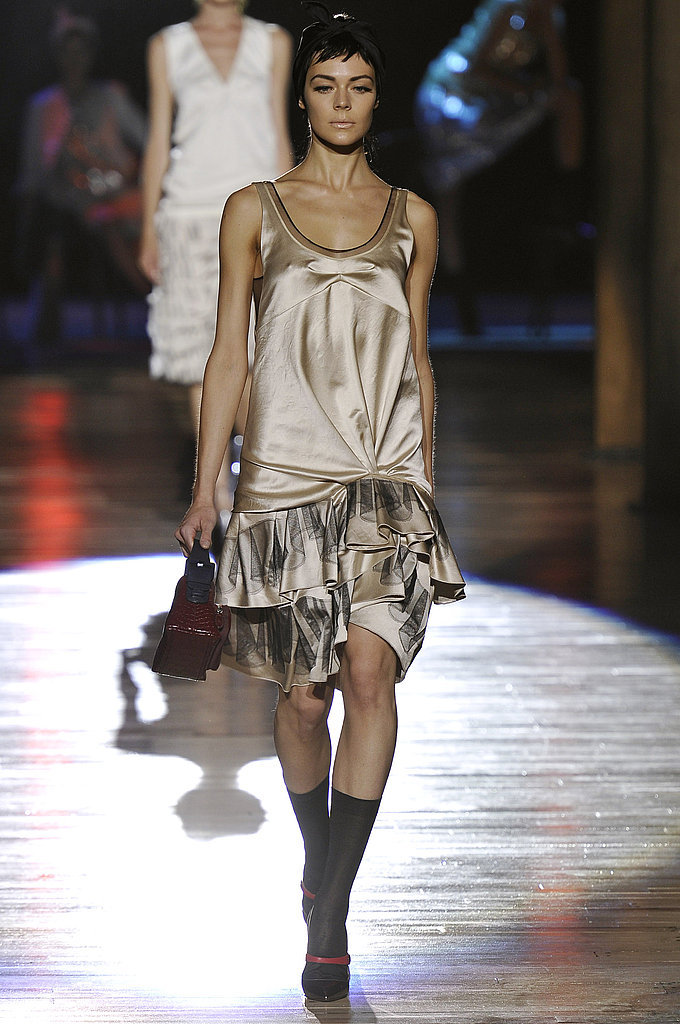 To keep even the most luxurious of fabrics a little funky, the designer manipulated the materials to gather in surprising places.
Spring 2012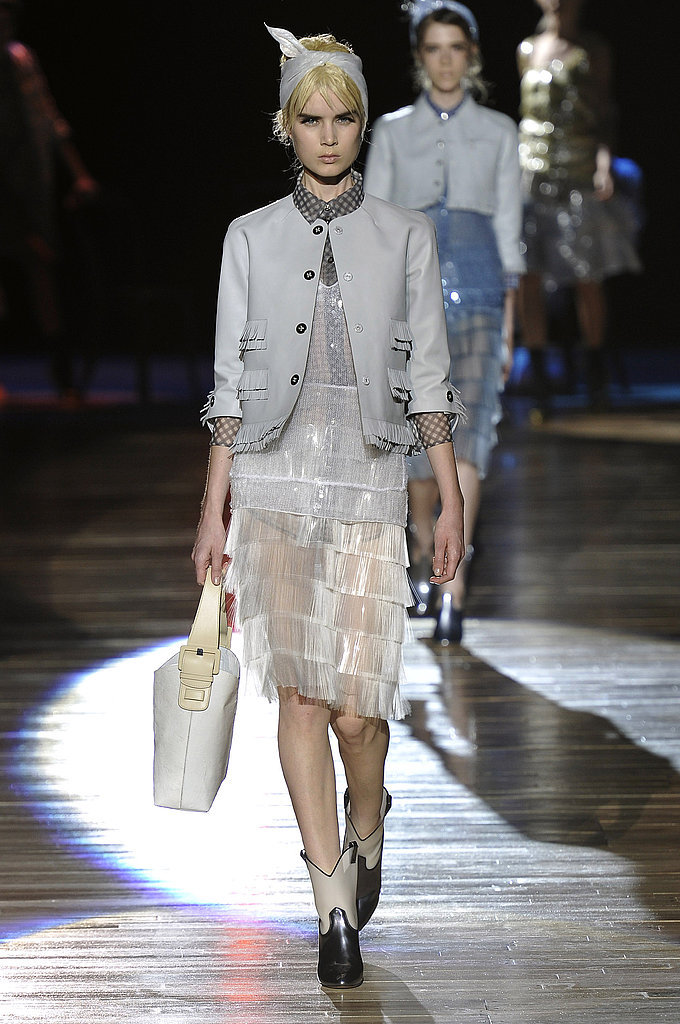 Tiered cellophane pencil skirts made a strong appearance on the Spring '12 runway.
Spring 2012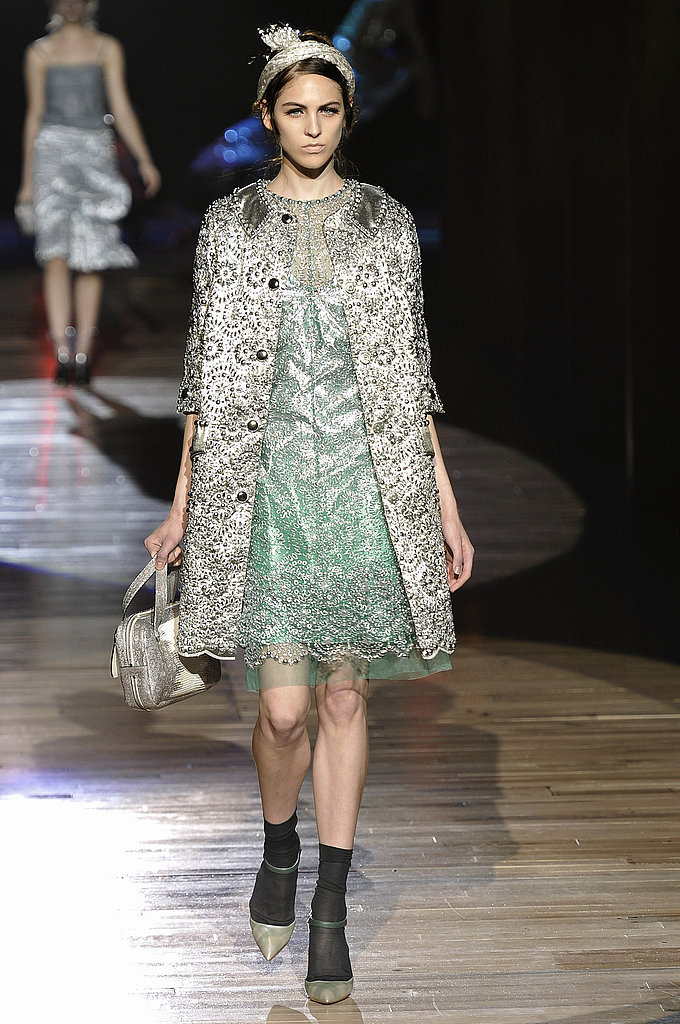 While at first glance an ultraretro look, we like how Marc updated the girlie set with superembellished fabrics and metallic accents.
Spring 2012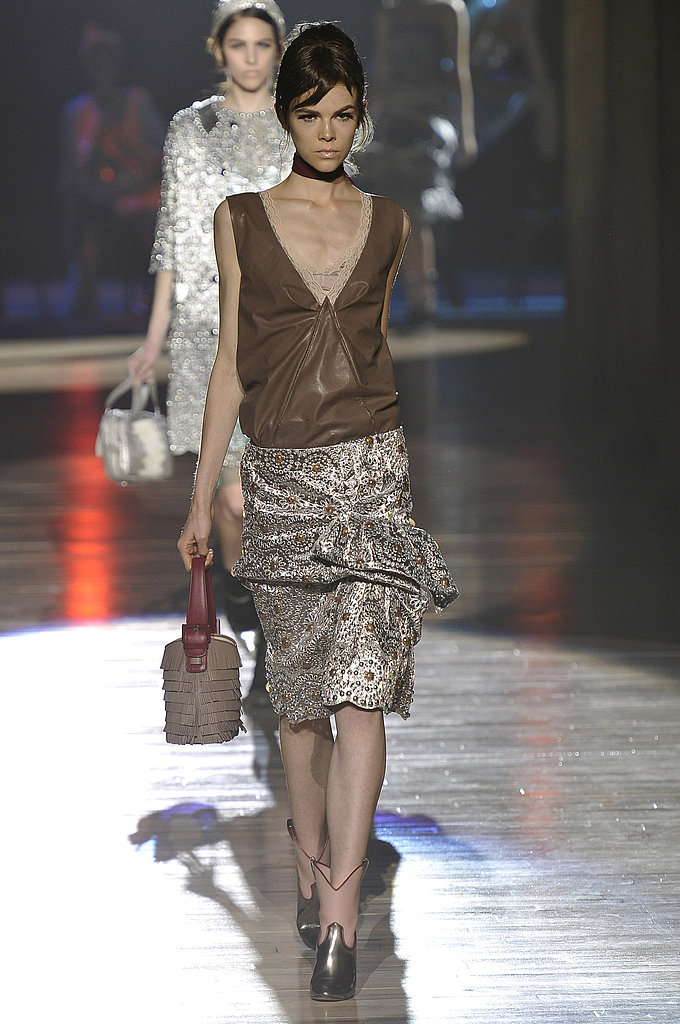 Marc Jacobs [2] focused on silver metallic pieces for Spring '12.
Spring 2012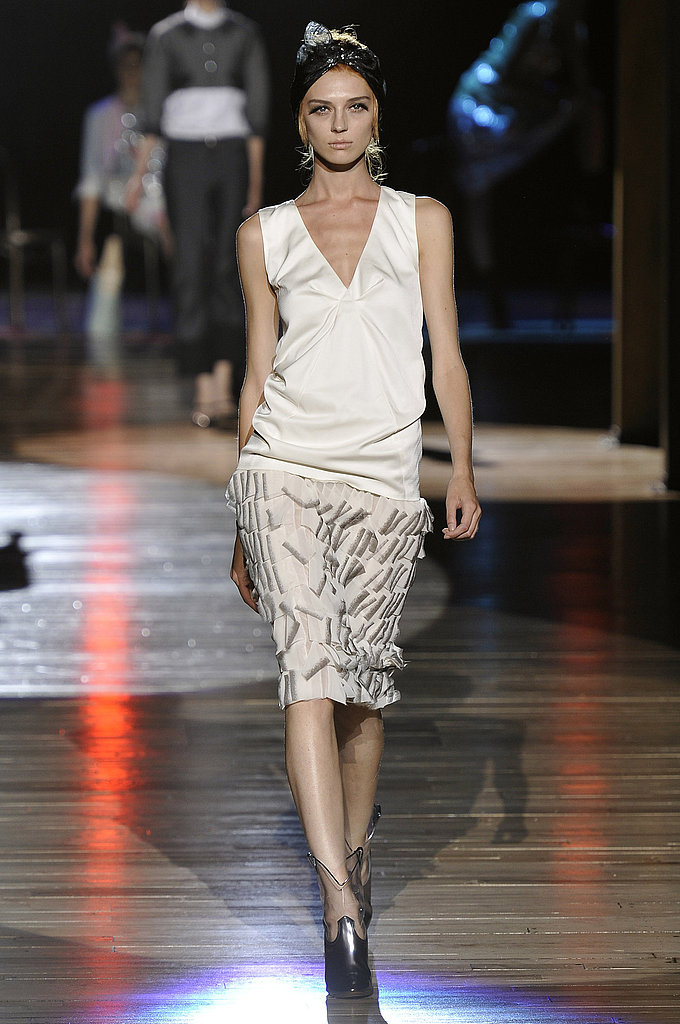 Are you a fan of the PVC-infused cowgirl booties?
Spring 2012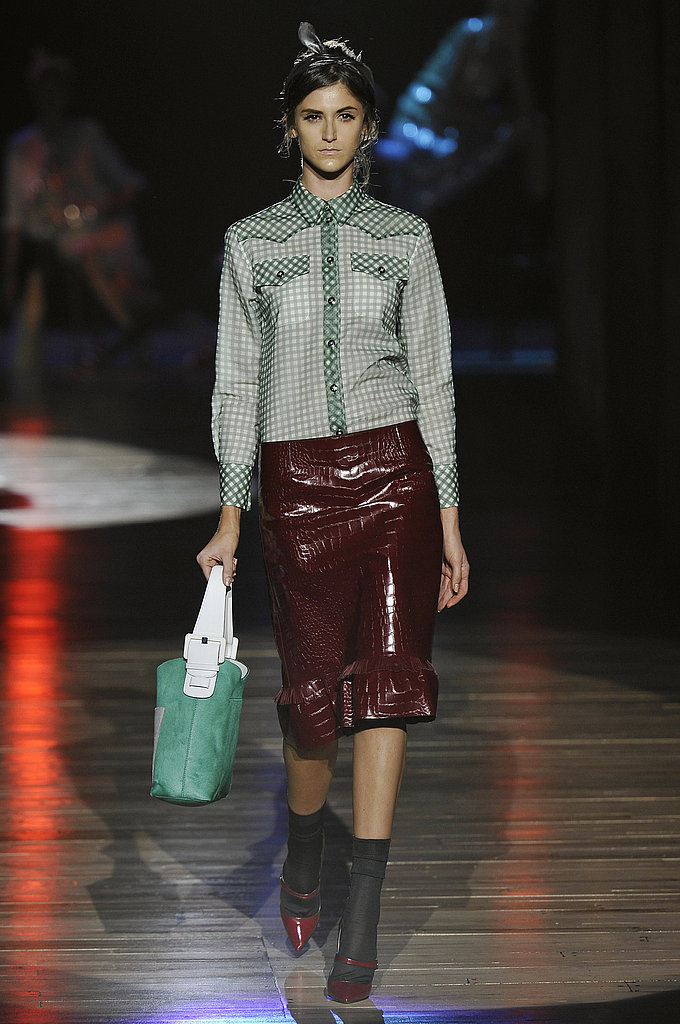 Sheer gingham paired with slick leather skirts created a hardened Western vibe.
Spring 2012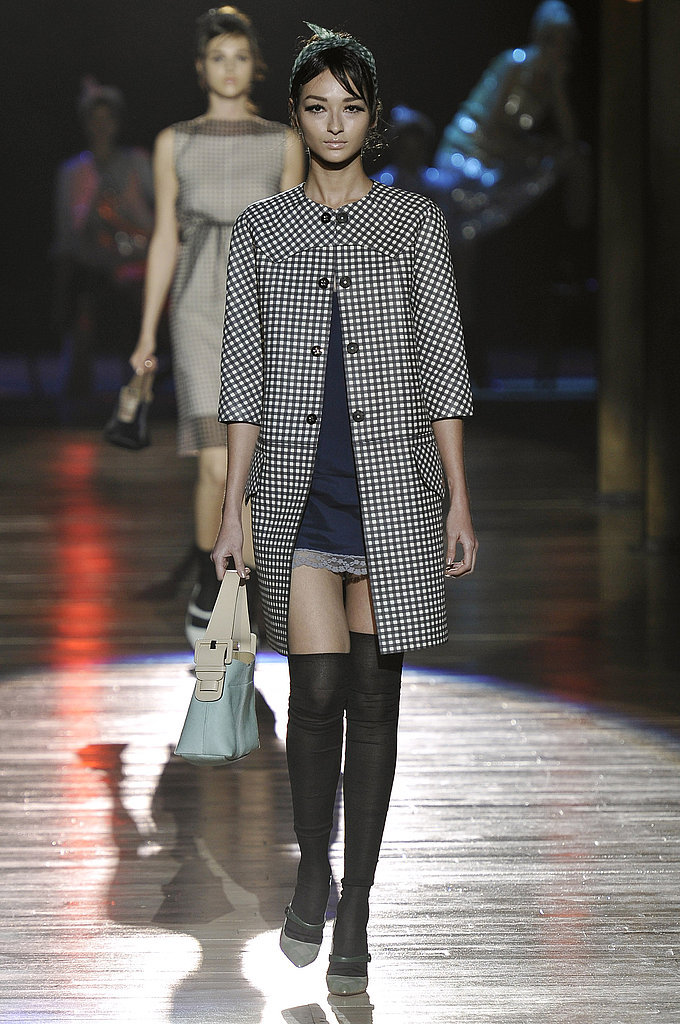 We love this ladylike look with a sexy twist.
Fall 2012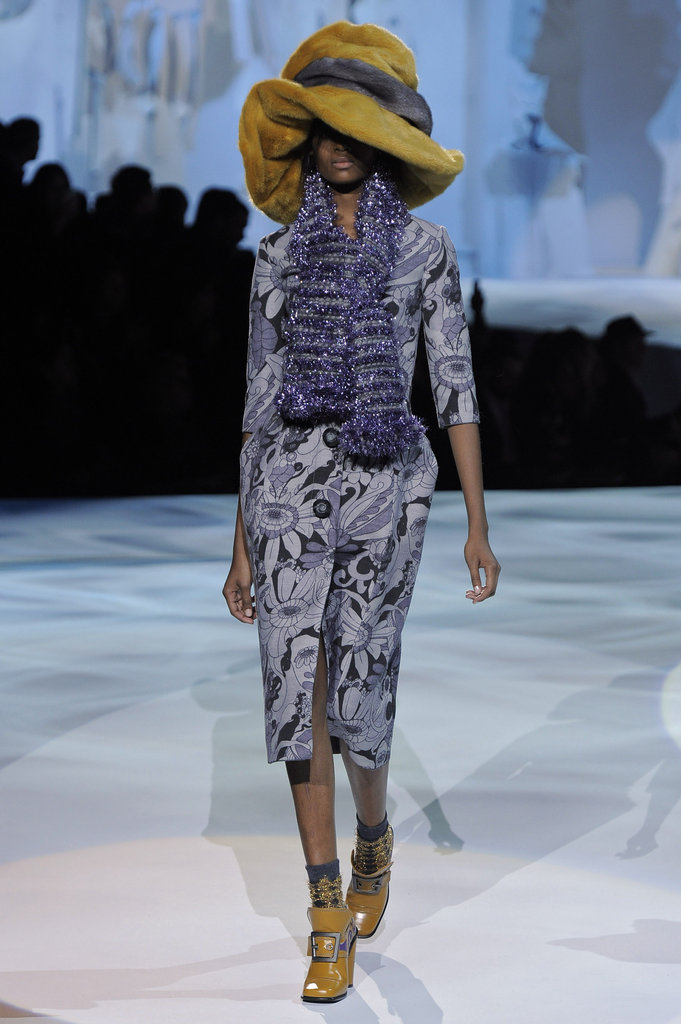 Elaborate hats by milliner Stephen Jones echoed the fanciful essence of the Autumn collection.
Fall 2012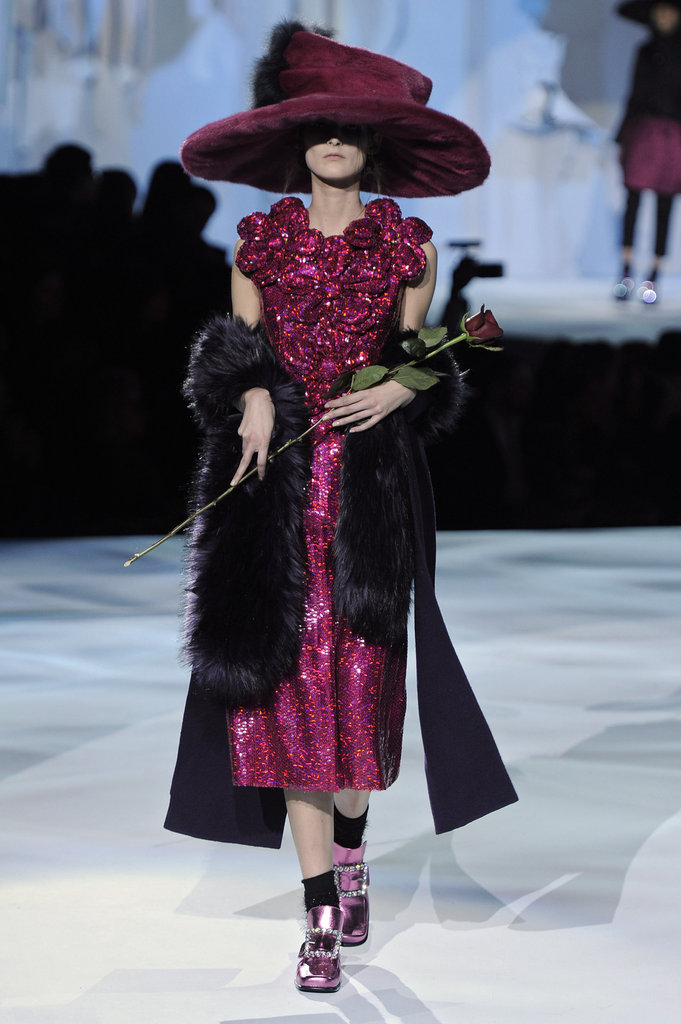 Rich jewel shades and intricate details lit up the runway.
Spring 2013
Big, bold stripes dominated the Spring '13 show.
Spring 2013
Marc Jacobs [3] showed a modern take on the skirtsuit.
Spring 2013
Short shorts featured in the Spring '13 runway.
Fall 2013
The slinky lingerie-inspired collection paired sultry metallic lamé with miles of fur.
Fall 2013
Iridescent sheen took the daywear shirtdress to night.
Fall 2013
In one of the collection's most iconic looks, clothing was barely the highlight when model Lily McMenamy stomped the runway topless.
Spring 2014
Models stomped down a wasteland-inspired runway littered with cigarette butts and shards.
Spring 2014
The name of the game was overembellishment, and tassels, epaulettes, and embroidery adorned the layered designs.
Spring 2014
The gowns embraced the theme of excess, with rich floral motifs enhancing the eveningwear.
Fall 2014
Airy, cloud-like floral appliqués mimicked the heavenly setting of the designer's show.
Fall 2014
Pastel ombré embraced the airy effect of Marc's plush fur outerwear.
Fall 2014
The collection also sparkled with an exuberance that could only come with head-to-toe crystals.