We know we're not alone in saying that our obsession with the Olsen twins' style is deep and long-standing — and no one can argue that the twosome have morphed from adorable VHS stars into full-fledged fashion icons. Their personal style alone would be worthy of the label, but the fact that their day jobs, as heads of The Row and Elizabeth and James [1], has them living and breathing fashion doesn't hurt either.
The sisters have grabbed our attention again with the announcement of Mary-Kate's engagement [2] (and her massive ring [3] — seen in pictures below). And we'll take any excuse to study their nonchalant styling, including the mostly all-black outfits they picked for a recent outing in Paris. Scroll down to see close-up shots of both ladies and then shop similar pieces.
Mary-Kate and Ashley Olsen in Paris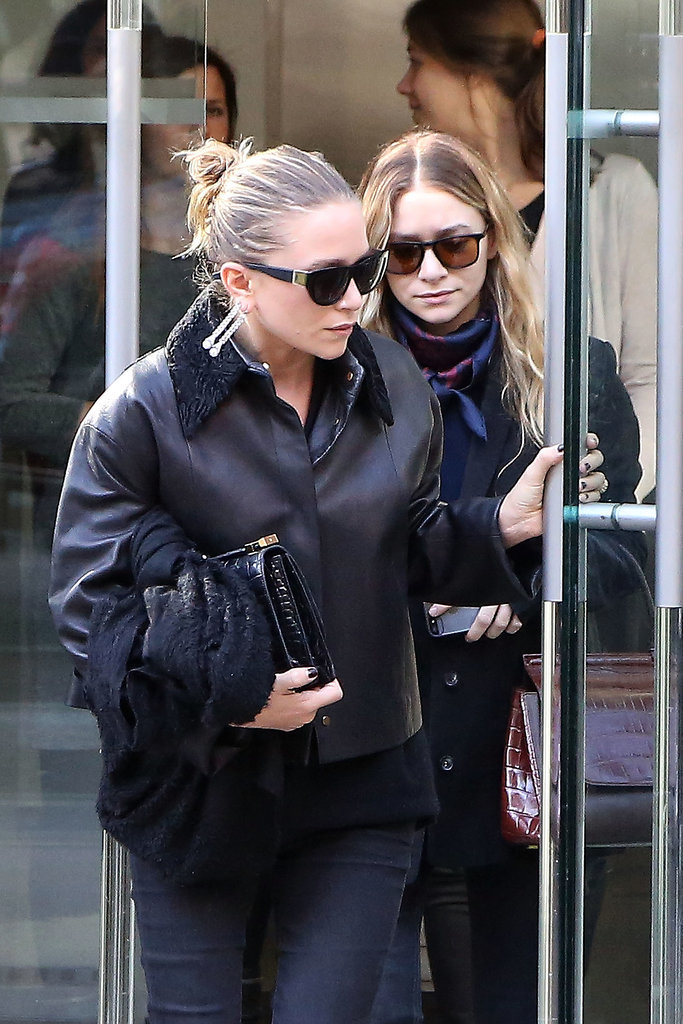 Both Olsens had small touches worth noticing: Mary-Kate wore stunning drop earrings, while Ashley went Parisian with a silk scarf knotted around the neck.
Mary-Kate Olsen in Paris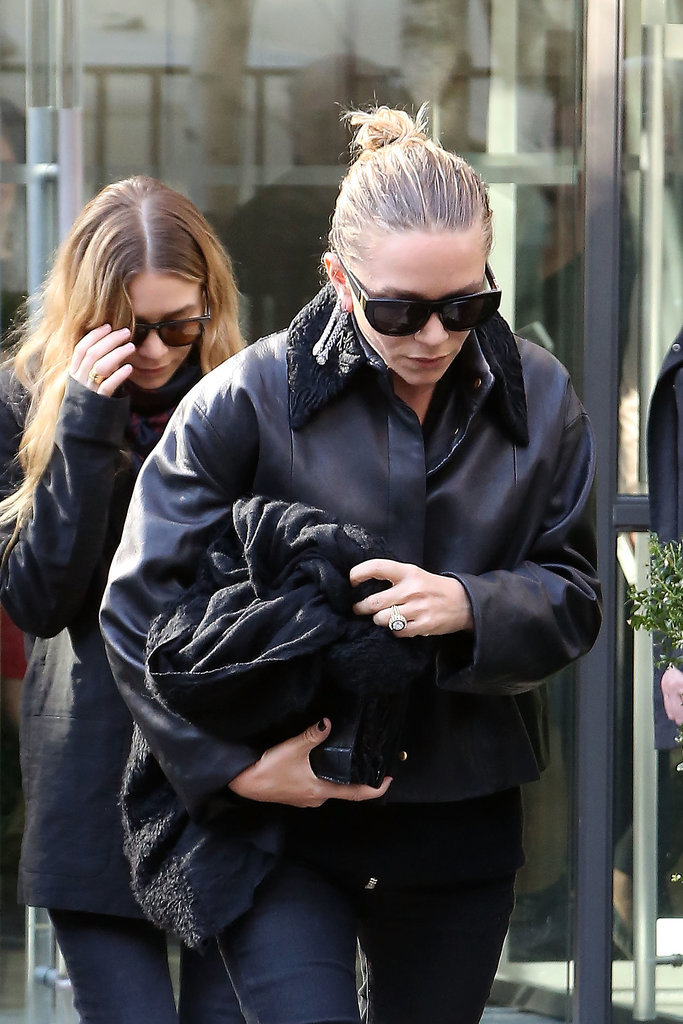 Mary-Kate stayed warm in a leather jacket with contrasting collar and accessorized with dark sunglasses and, um, her stunning new rock [4].
Mary-Kate Olsen in Paris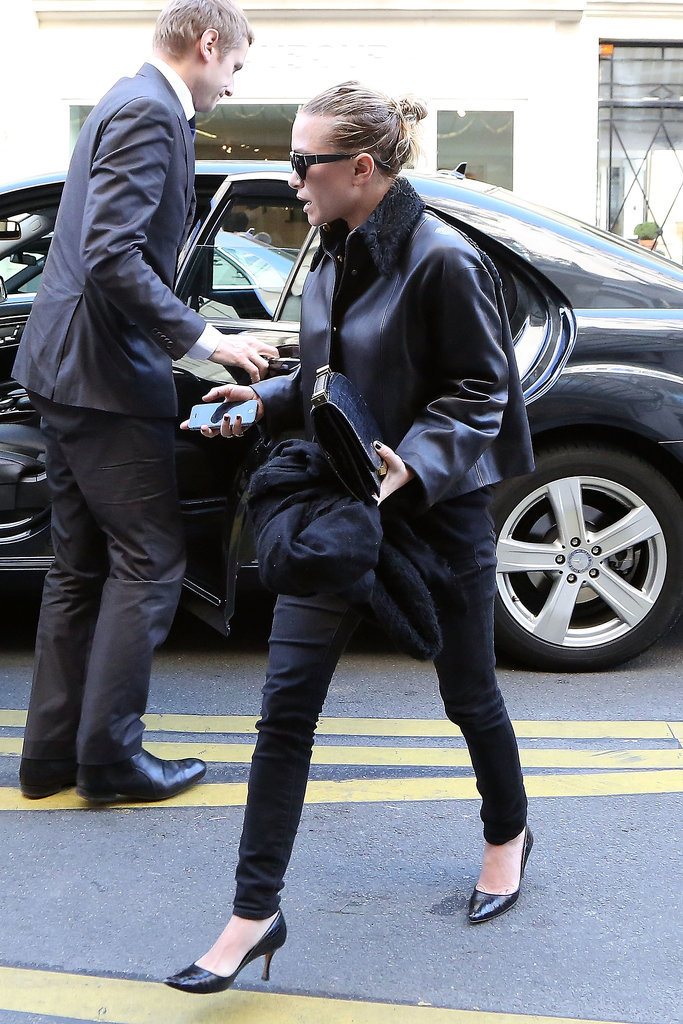 She finished off the look with black jeans and classic pumps.
Ashley Olsen in Paris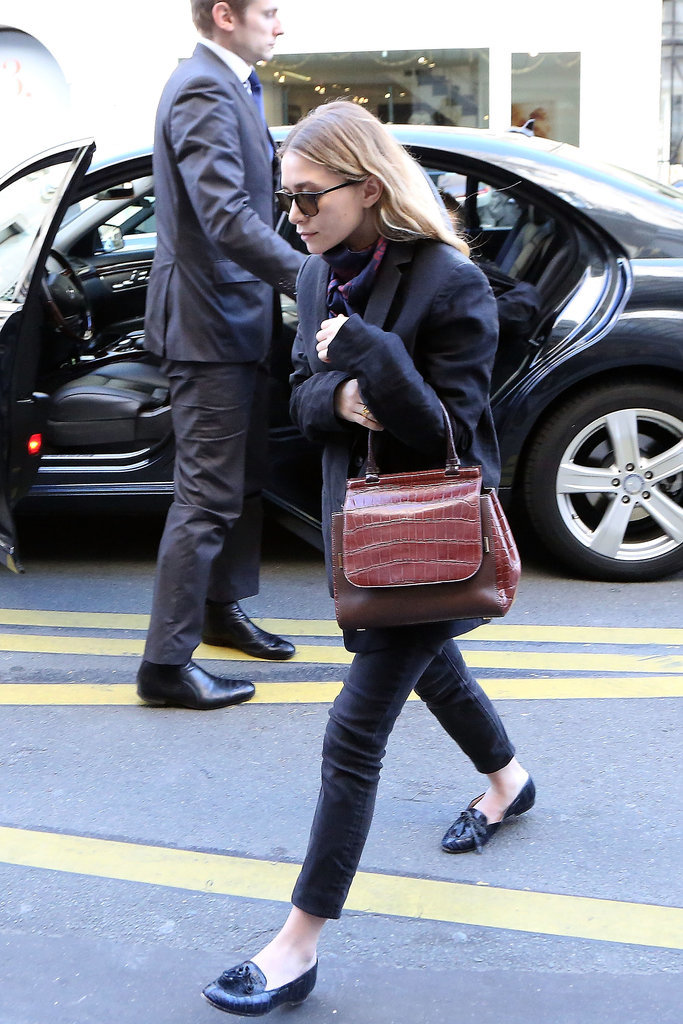 Sister Ashley copied the all-black look, though she swapped in loafers and picked a deep red bag instead of Mary-Kate's black croc.
Ashley Olsen in Paris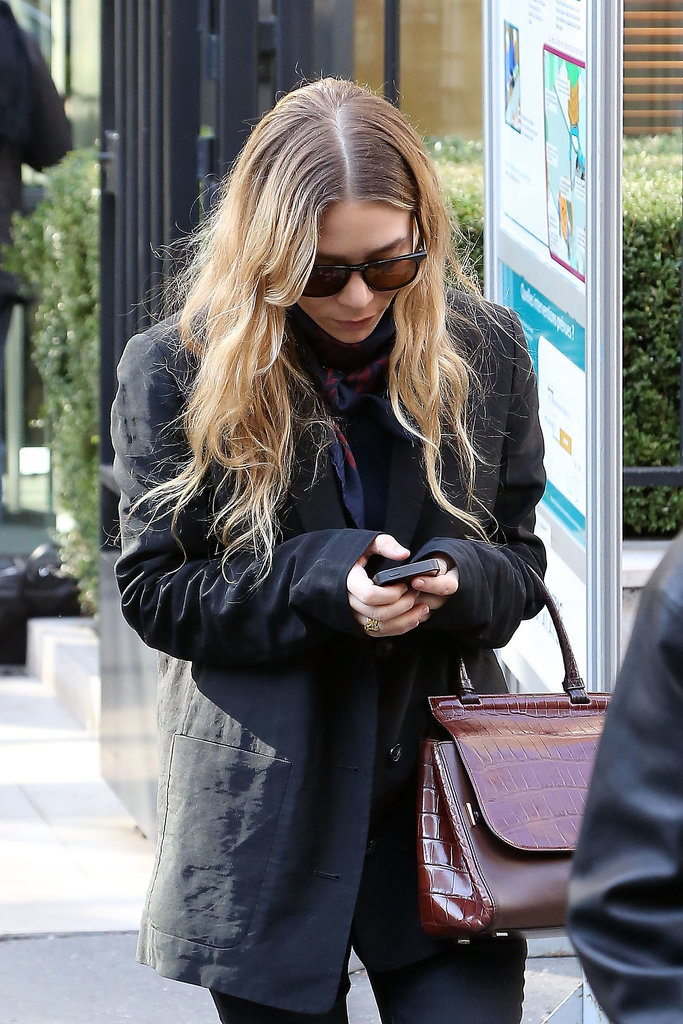 The oxblood bag gave just the right injection of color.