A very good reason you might want to consider working on your friendship with any budding designers? The chance that she'd offer up her services when you get engaged and start searching for the perfect dress. Such was the case for Mary Katrantzou [1], who created a stunning custom gown for friend Carolina Gonzalez-Bunster out of 120 meters of chiffon. The designer's typically known for her bold and busy prints, but for bridal, all white was in the cards. The resulting piece focuses on movement, with a skirt that looks ready to dance for hours and a yoke neck that's simple and sophisticated, yet original.
For more photos of the gown up close, plus the designer hanging with her very lucky friend, keep scrolling.
Photo courtesy of Mary Katrantzou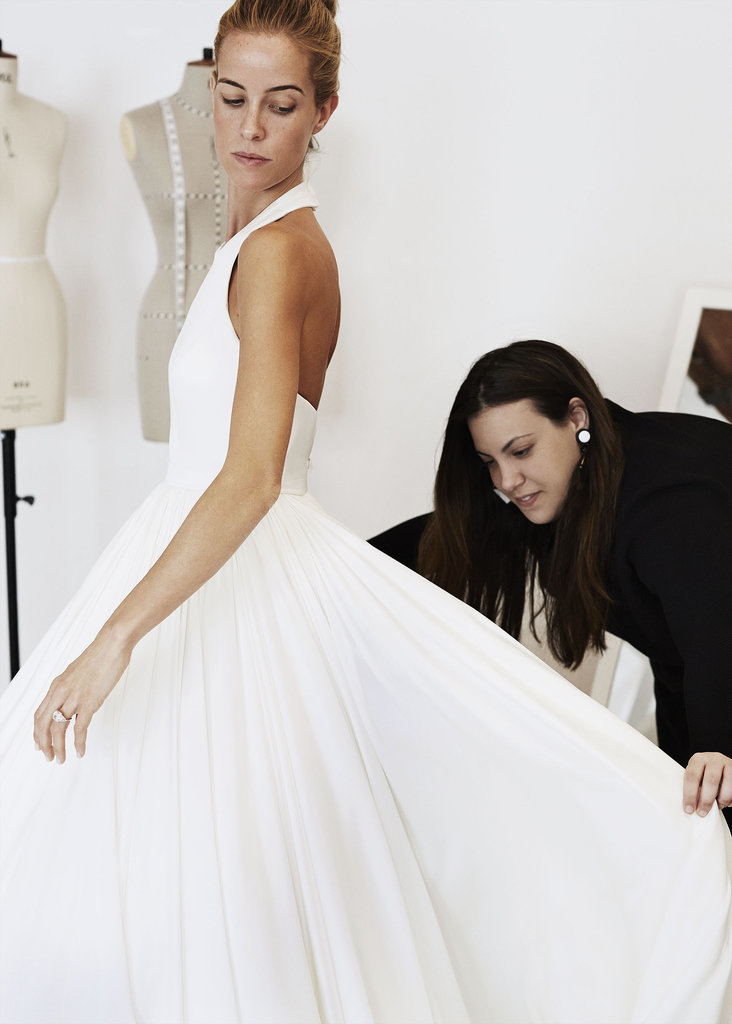 A shot from the side shows that the dress is in fact a halter.
Photo courtesy of Mary Katrantzou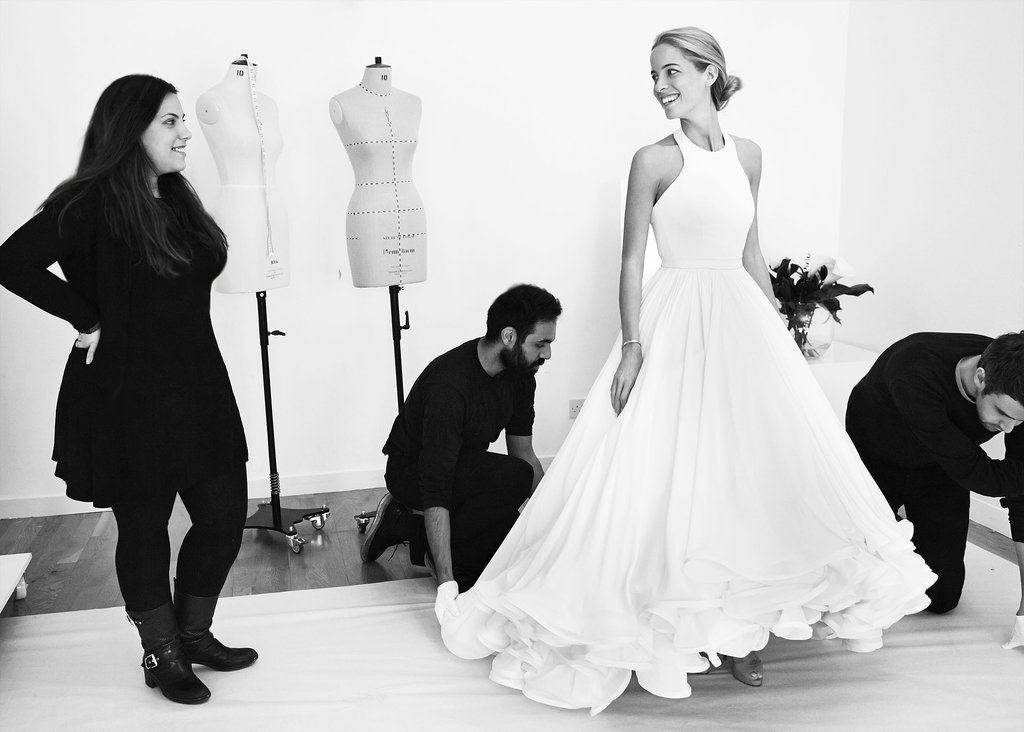 With a hemline that seems to be moving even when it's standing still, it's clear that this is a dress made for the dance floor.
Photo courtesy of Mary Katrantzou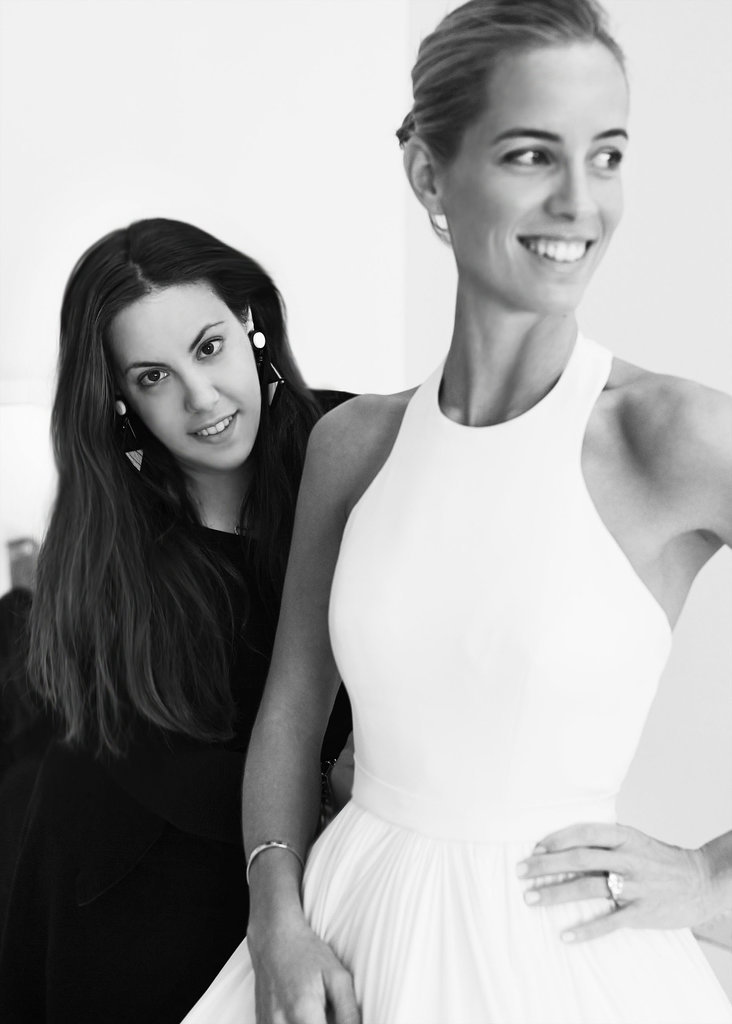 Viewed from the front, the unique yoke neckline is on full display.
Photo courtesy of Mary Katrantzou