Match the Emmy Clutch to the Dazzling Celebrity!
This year's Emmy Awards spawned many lovely red carpet looks from the leading ladies of Hollywood. From fancy frocks to jewel-encrusted adornments, these celebrities were decked out from head to toe. By now you've had time to vote on all the looks, but were you paying attention to their amazing clutches? Take my quiz and see if you can match the clutch to the dazzling damsel. Remember, it's all in the details!
1 of 5
Guess which celebrity held on to a dark metallic clutch?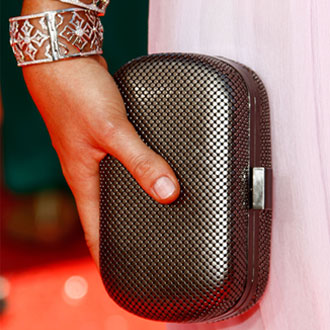 Evangeline Lilly
Perrey Reeves
Kathleen Robertson
2 of 5
Guess who paired this intricately beaded confection with her seductive dark gown?
Tina Fey
Hayden Panettiere
Jane Krakowski
3 of 5
Guess which Hollywood star held on to her precious gray satin Stuart Weitzman clutch?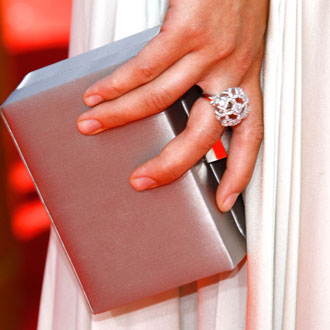 Olivia Wilde
Marcia Cross
Felicity Huffman
4 of 5
Guess who donned a crystal-encrusted Mary Norton clutch for the Emmys?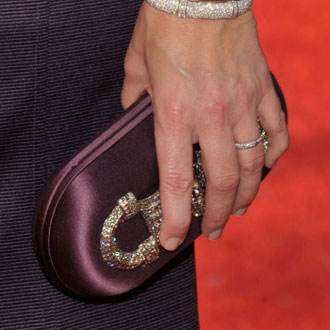 Hayden Panettiere
Nicollette Sheridan
Tina Fey
5 of 5
Guess who busted out a slim reptilian skin clutch?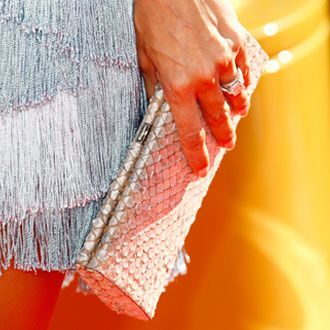 Padma Lakshmi
Eva Longoria
Kyra Sedgwick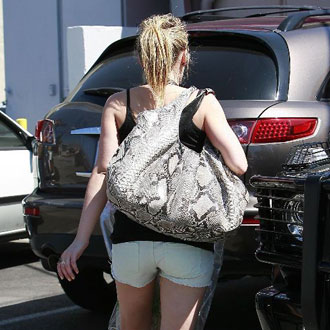 next slidequiz
Guess the Celebrity by Her Hot Handbag!