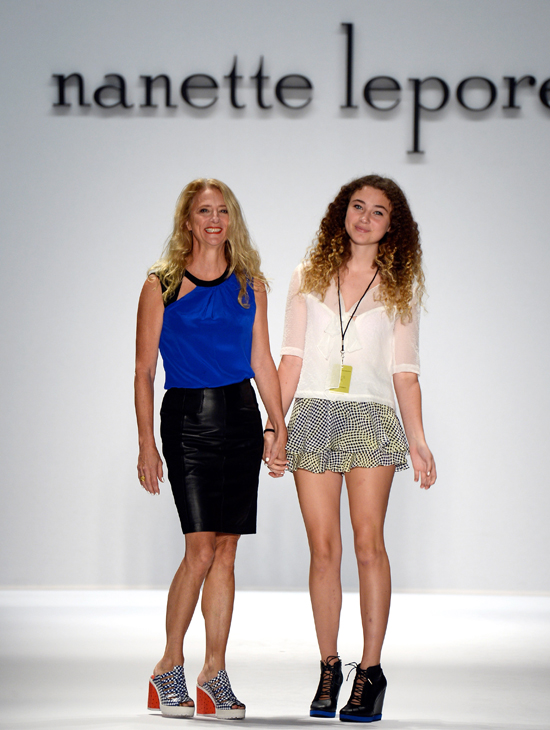 It seems like a task only a superhero can accomplish — raising a family and advancing at work at the same time. But, you shouldn't let the fear hold you back, said fashion designer Nanette Lepore during a Google+ Hangout with ShopStyle. Below are some of Lepore's thoughts on career, being a woman in business, and more.
1. Don't be afraid of having it all
"I think that it's important to realize that you can do it all and not to hold yourself back from having a family or trying to start a business. I remember as soon as I had my daughter, I got so much more productive, and I see it in women all the time. As soon as you add the baby to the family, you're under a bigger challenge to be even more efficient and productive, so I think . . . this extra sense kicks in and you're able to do it all.
I wish someone pushed me to start sooner and made me feel comfortable about having a child in New York City, because you hear [about how hard it is to have a child in the city] a lot. And that was one of the excuses I used. I was [also] afraid of being distracted from my job and my business. But I really think that you just have to believe you can do it, and you shouldn't deprive yourself of having everything."