New Ways to Wear Stripes
15 Unexpected Ways to Wear Stripes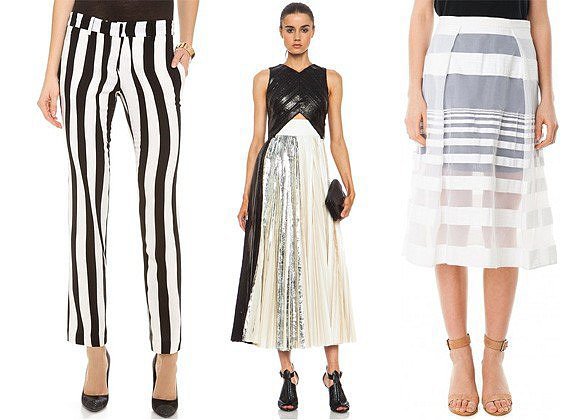 Lucky magazine is one of our favorite sources for great shopping tips. We're thrilled to share this fabulous story from our friends at Lucky!
Classic stripes are a springtime staple, but all too often, I find myself getting stuck in a striped-shirt-and-skirt rut. While undeniably foolproof and versatile, after all, the basic Breton shirt is but one way to wear those timeless lines.
And who says stripes can only be vertical or horizontal, anyway? Today, there are tons of unexpected striped finds on the market that feature the pattern in diagonal, zigzagging, patchworked or even completely sheer varieties. To see what I mean, click through to shop 15 unexpected ways to wear your favorite stripes.
Click over to Lucky to get your stripes on!
For all the fashion and style from Lucky, check out even more of the magazine's best stories.