We got a major style jolt when we saw Nina Dobrev [1] at a recent event supporting The Vampire Diaries — who was this sweet brunette in the knee-length, flutter-sleeve dress? Nina's been a burgeoning bombshell on almost every red carpet we can remember, and we weren't expecting this to be any different. Yet here she was, in a deep indigo Michael Kors [2] Spring 2014 dress covered in crystals and an Edie Parker clutch, her hair half up and secured with what looked like a ribbon. Can you even get more good girl than that?
To be fair, the dress did feature a slit at the neck that allowed some skin to show, but the overall impact had a prim, ladylike vibe that we don't commonly associate with Nina. Scroll through to see more of her sultry looks, and then vote at the end: which do you prefer, sweet or sexy Nina?
Nina Dobrev in a Sexy Dress . . .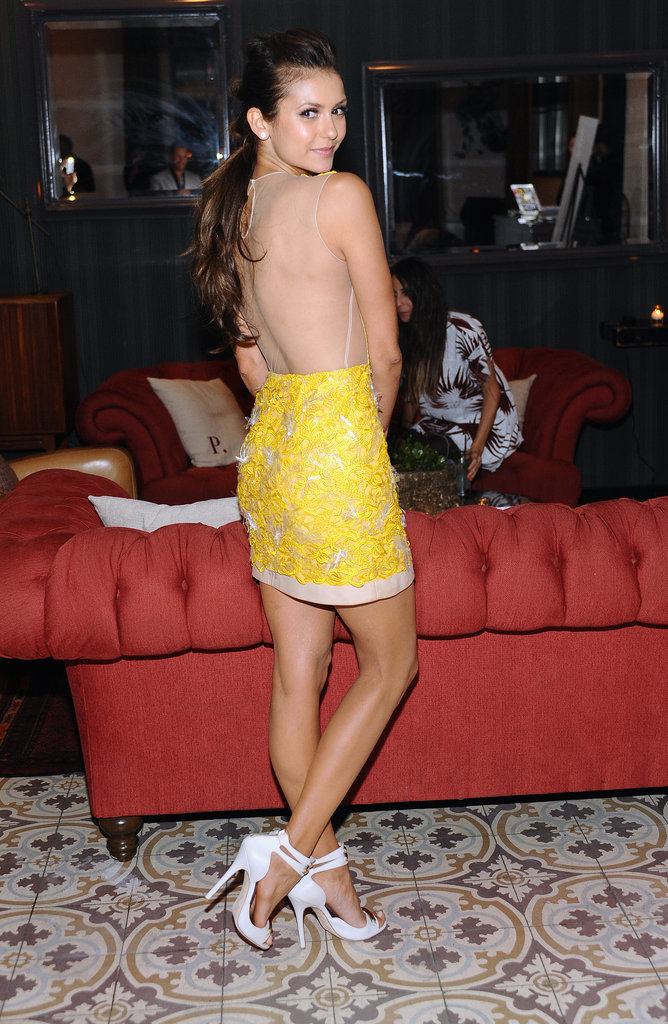 For a Summer party, she picked a daffodil-yellow minidress that really stopped the show from behind. Sheer fabric extended from her neck to her waist, giving the illusion that nothing was there.
Nina Dobrev in a Sexy Dress . . .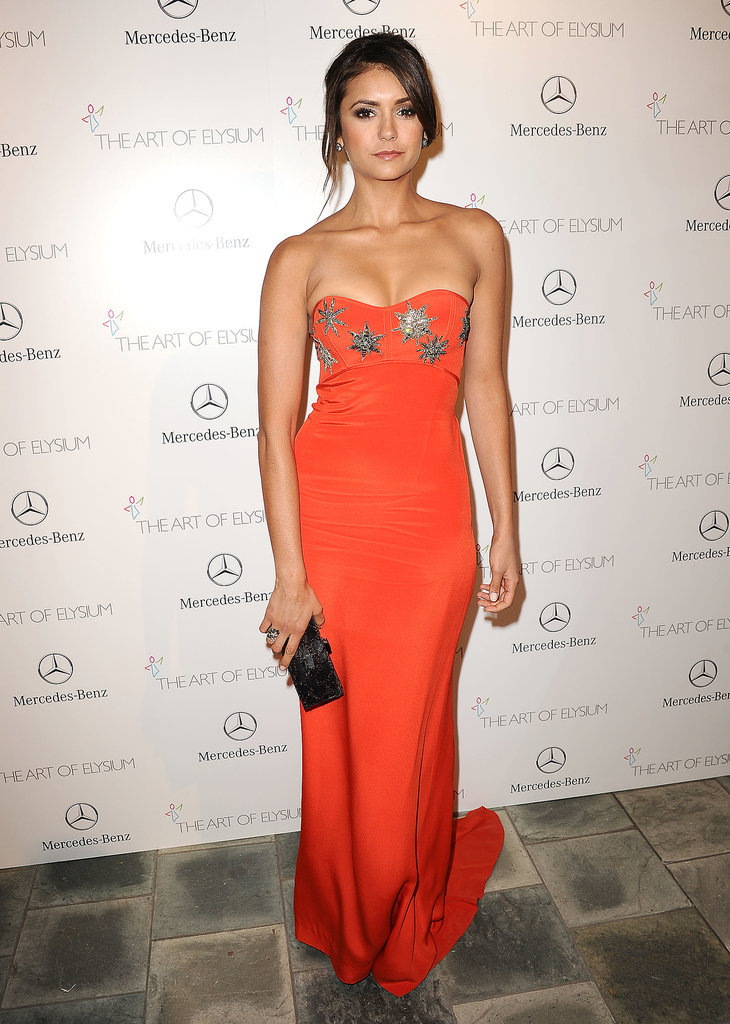 While the orange gown she picked for this year's The Art of Elysium Heaven Gala swept the floor, it still felt fit for a siren thanks to the gentle sweetheart neckline that showed off some cleavage.
Nina Dobrev in a Sexy Dress . . .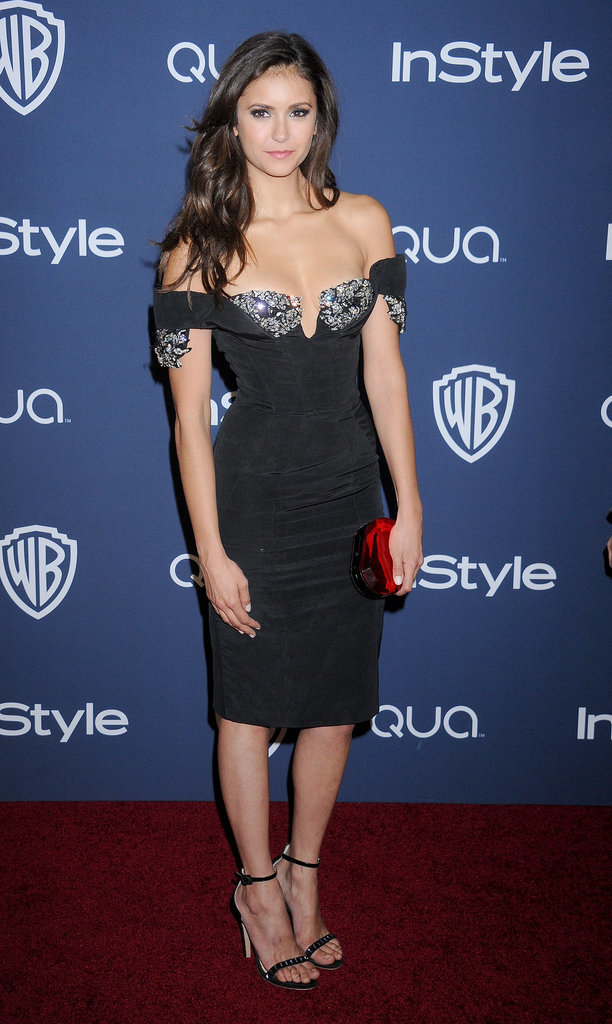 At a Golden Globes party, she picked an off-the-shoulder LBD that featured dazzling gems on the bustier-like top for extra sparkle.
And Nina Dobrev in a sweet dress!