Patricia Field is as iconic as the actresses she dresses. More than just a costume designer, she's a fashion visionary who has changed the way women wear clothes ever since helming the style on a little-known show [1] called Sex and the City. She's set trends (even though she hates them) and launched careers, and she's responsible for Hollywood's most fashionable hits, from Confessions of a Shopaholic to Ugly Betty to The Devil Wears Prada. And now she has one more movie to add to her list of stylish successes: The Other Woman, which hits theaters today.
POPSUGAR hosted a special screening for some of New York's most fervent fashion bloggers last week, and Field sat down for an intimate Q&A about making clothes come to life on the big screen [2]. From Kate Upton's already infamous white bikini moment to the real reason she wanted to work with Cameron Diaz [3], she shared it all. Read on for all the scoop . . . plus a little requisite reminiscing about Carrie Bradshaw nameplate necklaces [4].
And there's more: Field is giving all of our readers a discount at her online store! Receive 20 percent off at PatriciaField.com with promo code POPSUGAR [5].
Source: Billy Farrell Agency [6]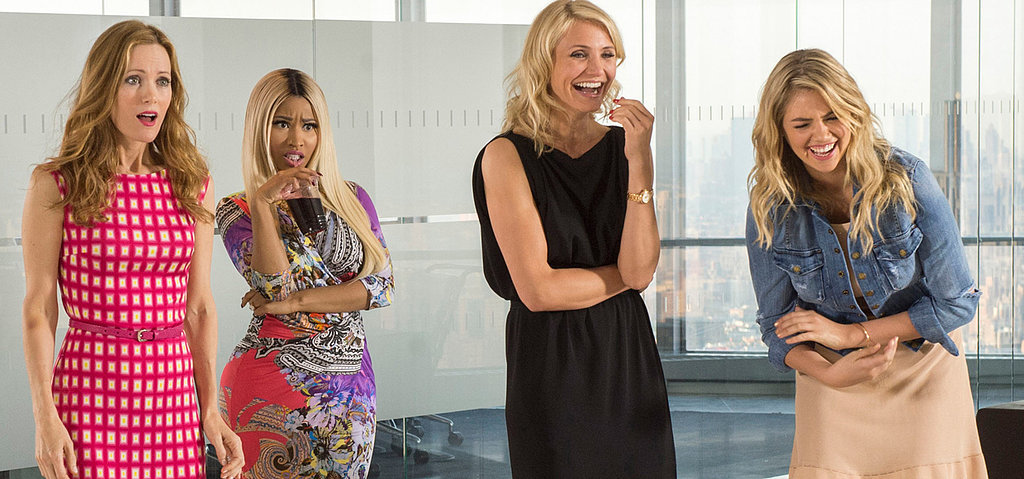 POPSUGAR: This was your first time seeing the film. What did you think?
Patricia Field: I enjoyed it because at the end of the day, the audience only knows what's on the screen, so if a better idea comes along, [points to the screen] that's what you're going to see. It was fun. I enjoyed it. People say it looked really good, but I said, 'OK, but is it funny?' You can dress it nice, but it's gotta make you laugh.
PS: Of the leading ladies, who was your favorite to work with?
PF: Leslie Mann – she just doesn't stop. I really think she was the highlight of this movie, and actually . . . I was inspired immediately by her. She started out as this airhead. Like a woman from the '50s, a throwback. I thought of her as a Charlotte-type of genre. She had a great body, was easy to dress, so we went for a Stepford wife suburban wacky girl. I enjoyed her wardrobe most.
PS: One of the best scenes, costume-wise, was in the bar, where every single patron is wearing all black, and then there's Leslie, who just pops in that canary-yellow cardigan and pink floral dress. Did you conceptualize that?
PF: I like that one – she's like a bumblebee! Whenever we achieve that, anything animated on her, it's like comedic animation.
PS: You actually took on this film for the chance to work with Cameron Diaz [7]. What about her drew you in?
PF: Cameron is a professional. I love working with pros. She teaches me as well, like working with Meryl Streep [8]. And Cameron, she wears clothes well.
Source: 20th Century Fox [9]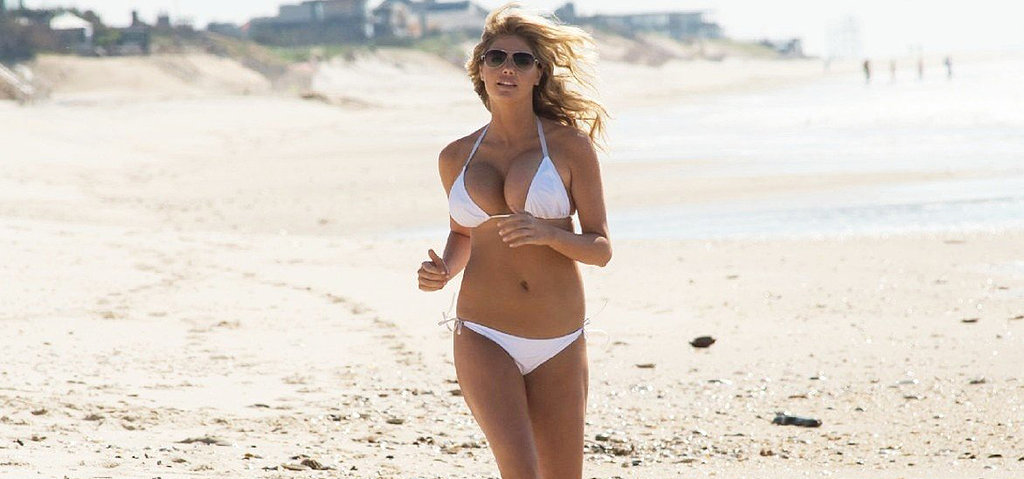 PS: It's hard to forget the scene where we meet Kate Upton. You made such a basic white string bikini look like so much more! How many did you look at before settling on that one?
PF: Maybe about 20. We presented her with them, and she picked a few, and then the director. You know, everybody has to decide . . . It's a decision fest.
PS: When you watch the movie, the style looks effortless, but behind the scenes there are so many layers to every look we see on screen. What's the costume-design process like?
PF: It's a long process. It starts out with a script. You read the script, you learn the characters. Then you meet the director. You now have a character you are picturing from this script and from what the director sees. And then you meet the actors. It's very important that you observe and learn the different ways they move, what their body's like, their ideas, how they communicate. And then you find the parallels between the actor – the actual human being – and the fictional character. You stay within those boundaries – what they share in common.
If you can isolate the characteristics they share and if you stay within those boundaries, you'll end up with something believable. If you try to put a round form into a square form, it just won't go. You have to find the compatibilities and stay there. At the end of the day, the actor is in front of the camera. I'm there to help the actor find this character. It's a personal relationship. It's sensitive, and it's creative. That's my process.
Source: 20th Century Fox [10]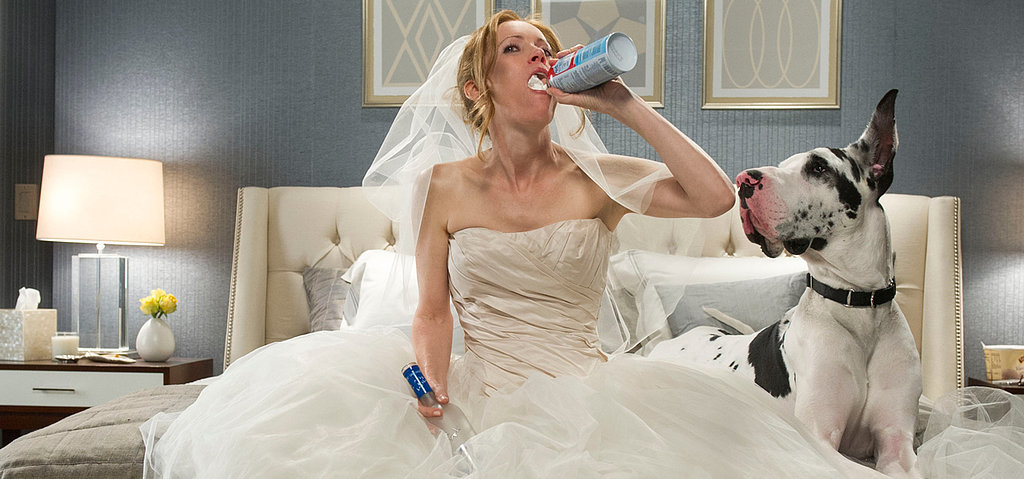 PS: There was so much physical comedy in this movie: Leslie suffocating Cameron with the tulle of a wedding [11] dress, Cameron carrying Leslie while wearing sky-high Jimmy Choos . . . How do you dress these scenes? Does practicality trump style?
PF: Some actresses love the heels and want to wear them, and we give them to them. We like to give them the heels, but if the actress says, "I only wear a two-inch heel," I give them a two-inch heel. I'm not going to tell them, "You have to wear a six-inch spike." You go with the flow, you give it the best you can.
PS: Women and clothes – there's often an emotional connection there. Have you ever had to coach an actress into a look they weren't comfortable in?
PF: My responsibility is to make the actress feel comfortable. If they don't believe in how they look or feel, and they're distracted . . . They're not there to worry about their wardrobe. If they're worrying about their wardrobe, you haven't done your job. For example, "I'm not comfortable because I don't like my legs, and I don't want to show my legs." If you're not comfortable showing your legs, I'm not going to show them. People are under the impression that it could become a battle, if you have your taste and the actress has their taste. I'm only here to make the actor feel the part.
Source: 20th Century Fox [12]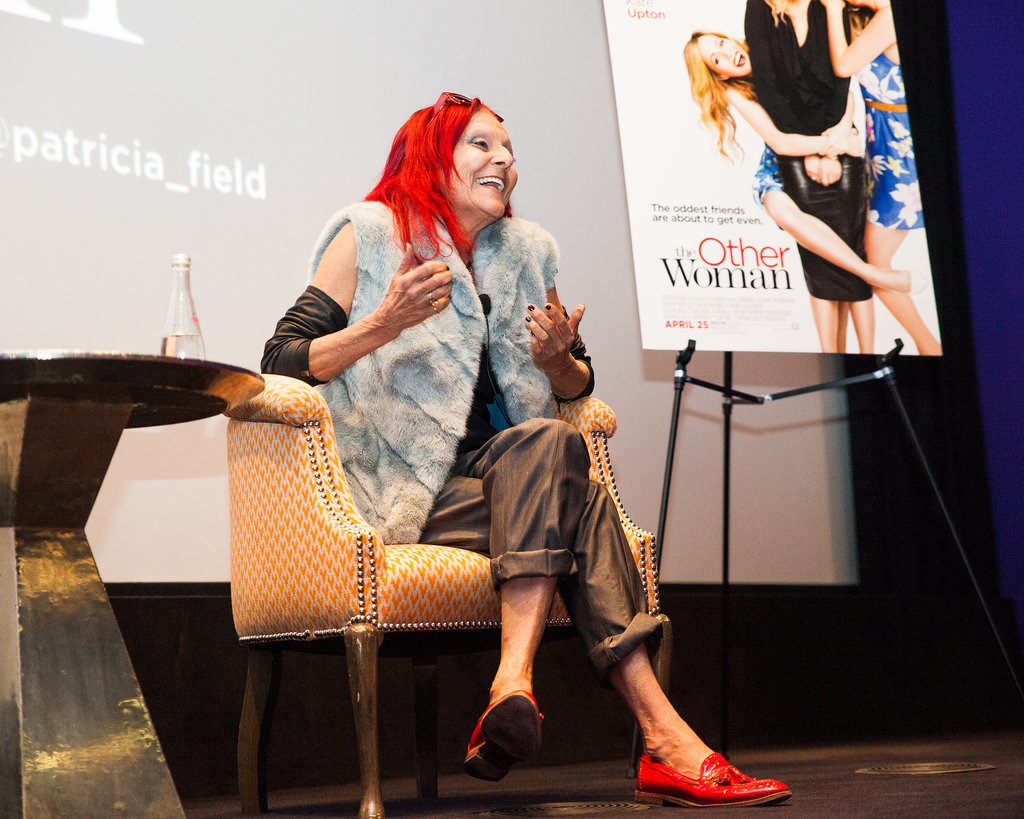 PS: In your career as a costume designer, you've been responsible for some major fashion trends, from Manolo Blahniks to nameplate necklaces. Do you think about possible trends when you are selecting accessories for your projects?
PF: When I'm designing a movie, I'm not selling sunglasses from my store or trying to get a trend going. Designing a movie is telling a story. The thing about Sex and the City or any other really popular series is it returns every week, so these people start to become like family to the viewer. So if this girl wears a necklace every week and it says her name, you see it enough and say, "I want one." I didn't do it because I thought it could become a trend. I did it because it fit the character, and it became a trend.
The best feature films, because it's a one-shot thing, that doesn't occur as easily. When we did Ugly Betty, I noticed all these red glasses became big. Because every week, you'd see those red glasses, and then people started to say, "Those glasses are cute." I just want it to look good. If it looks good and people like it, maybe they'll go and say, "I want that." But I just want to make it pretty, make it fun, make it happy, make it interesting.
PS: What do you think of trends in general?
PF: I hate trends. I only hate them because by the time they become a trend, and everybody is sporting it – whether you should or you shouldn't, you are – and then it becomes dirty and ugly. Like skirts with slits, that was back in the '90s. It was gorgeous when you saw it on a leg and it was moving, but then what do you know? Everyone and their grandma was wearing a skirt with a slit . . . and they're wearing it with sneakers, with orthopedic shoes. I hate this! If I saw every woman walking around with their name necklace . . . everybody has a name. It's just a name, some letters on their neck.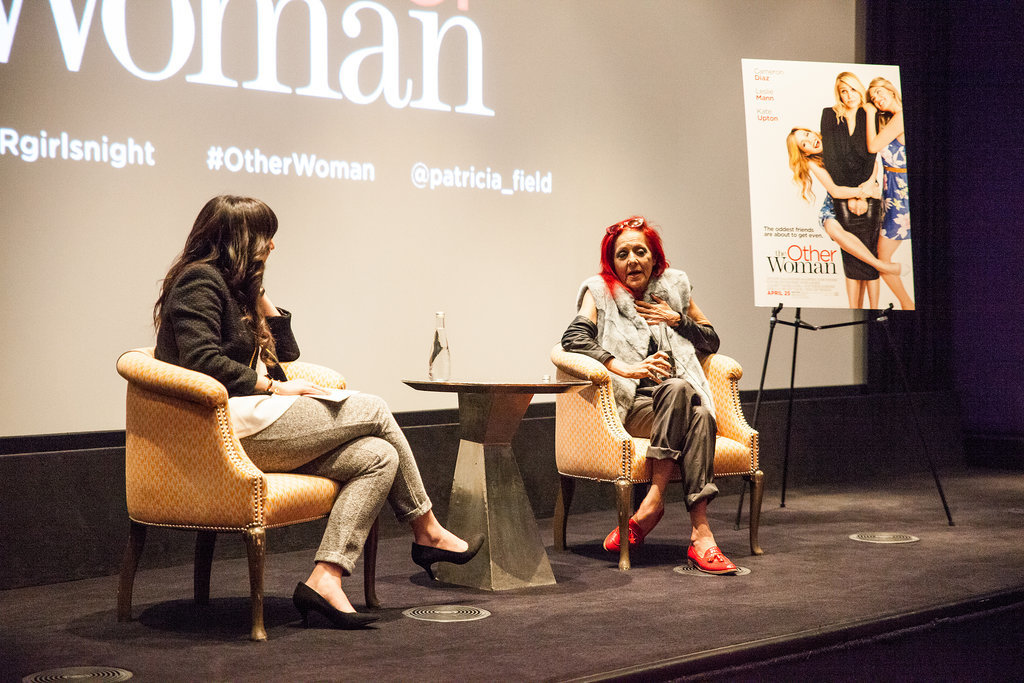 PS: And who do you turn to for the standout pieces? Do you have a rolodex of go-to brands, designers, or labels?
PF: If you have an idea in your mind, you just go to the store and get it. It's not secretive. You live in New York City, there's tons of department stores, specialty stores, costume houses, rental houses . . . It just depends on what you're looking for. It's not some secret warehouse . . . The main thing is to have pictured in your brain what you are looking for, so when you see it, you'll recognize it.
PS: Any particular looks in your career that you are most proud of getting into a film?
PF: It's not about me getting something in a film. It's about me telling the story of the script through clothes. That's something that fashion people get caught in when they do this work. They go at it from a fashion point of view. It's not fashion. I happen to do fashion movies because I did them, and I did them well and so they kept asking me to do more of them. They don't ask me to do horror movies or military movies . . . But no matter what, it's not a fashion show, and I'm not selling a garment or trying to expose a gorgeous dress to everyone and tell them to go buy that dress. I'm just involved in storytelling.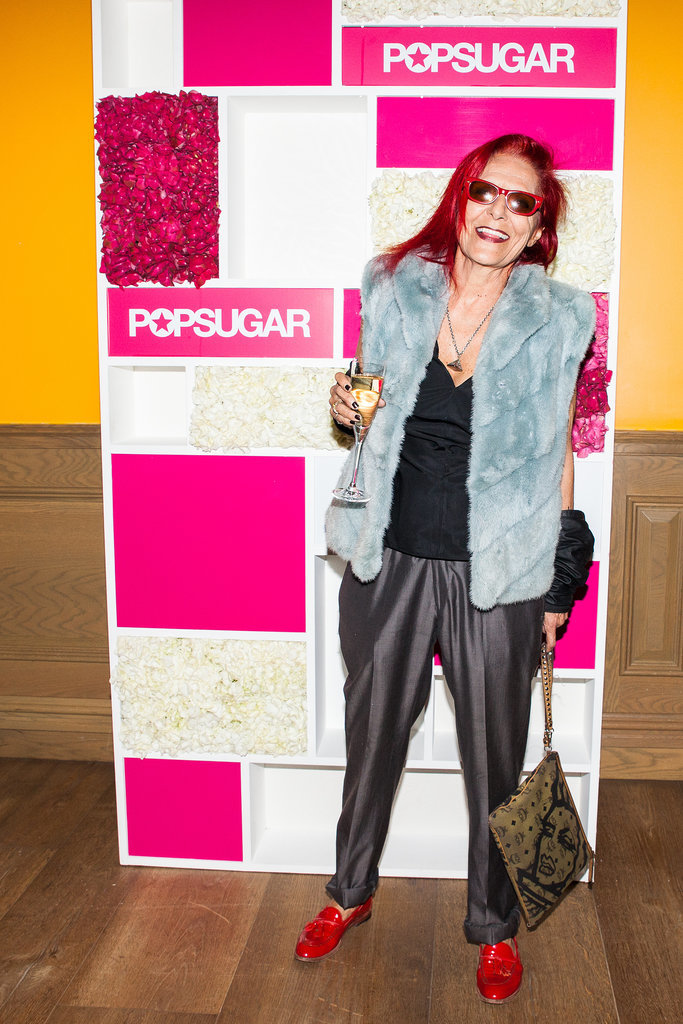 PS: How would you describe your personal style?
PF: It's very hard to describe yourself, really. I think that my style is very narrative. It's interesting, it's intelligent. It's simple. It can get ornamented but it's not fussy. I am who I am!