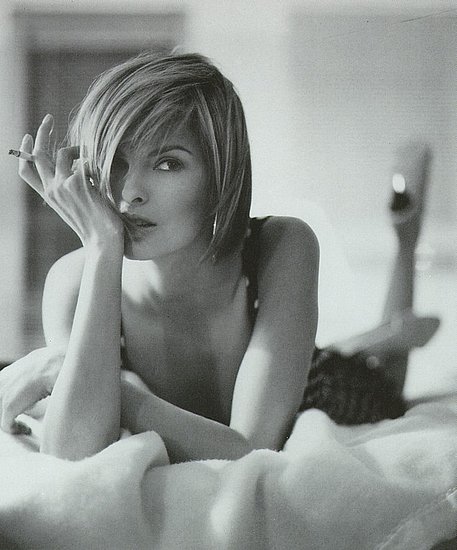 Mar 31 2009 - 7:00am
The countdown to the Met's Costume Institute Gala has begun! The model-themed extravaganza will take place May 4. It's still a month away, but we wanted to get you jazzed with slideshows of our all-time favorite models. Who made the cut? You'll just have to tune in and find out.
Who better to kick off our model series than my absolute envy: Linda Evangelista. I grew up admiring her insanely chiseled, perfect face: the aqua eyes, the arched eyebrows, the perfect pout — what a creature. Linda was far from just a pretty face. Dubbed "The Chameleon," the Canadian kept the fashion world on its toes, changing up her hair color and expressing both moody and sweet fantasies. Her beauty and attitude are eternal — she still makes a runway or ad cameo. Speaking of 'tude, let's not forget Linda was the one who declared, "We don't wake up for less than $10,000 a day" (referring to herself and the Supers of the time) and shot the iciest glare in Isaac Mizrahi's movie Unzipped. Linda was special, and she knew it. If you knew it too, witness the beauty all over again . . .