Pictures of Jessica Alba in Blue Accordion Pleat Dress
Trend Alert: Pleats That Play the Accordion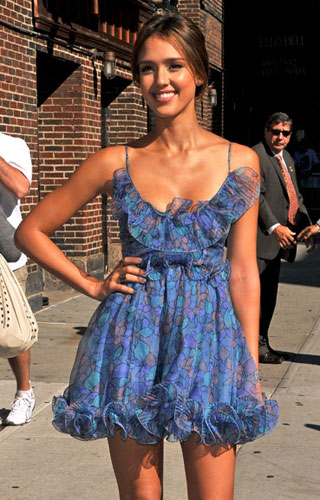 If you've ever wanted to experiment with pretty pleats, now's the time.
Accordion pleats
are cropping up in unexpected places. They're a classic take on texture, but don't think these pleats signal school girl. They're playful and fresh in other fabrics, like chiffon, à la
Jessica Alba
in
Marc Jacobs
, or even a little naughty in leather. Whether you select them as a part of the whole look, or just to experiment with the details, they're modern and femme, and insanely flirtatious.