Jack McCollough and Lazaro Hernandez have come a long way since presenting their senior thesis together at Parsons. Since their 2004 runway debut, Proenza Schouler [1] has established itself as the downtown cool girl's go-to brand, and its designers have made their mark by creating their iconic bustier, joining Target's list of collaborators, and causing an It-bag sensation with the irresistible PS1.
Now with three CFDA awards under their belt and an undeniable stronghold [2] on chic tailoring and fashion-forward fabrics, the boys of Proenza Schouler have joined the ranks of the designing elite. Until we see what's ahead for Fall 2014, we're looking back at highlights from Proenza Schouler's lifespan.
Spring 2004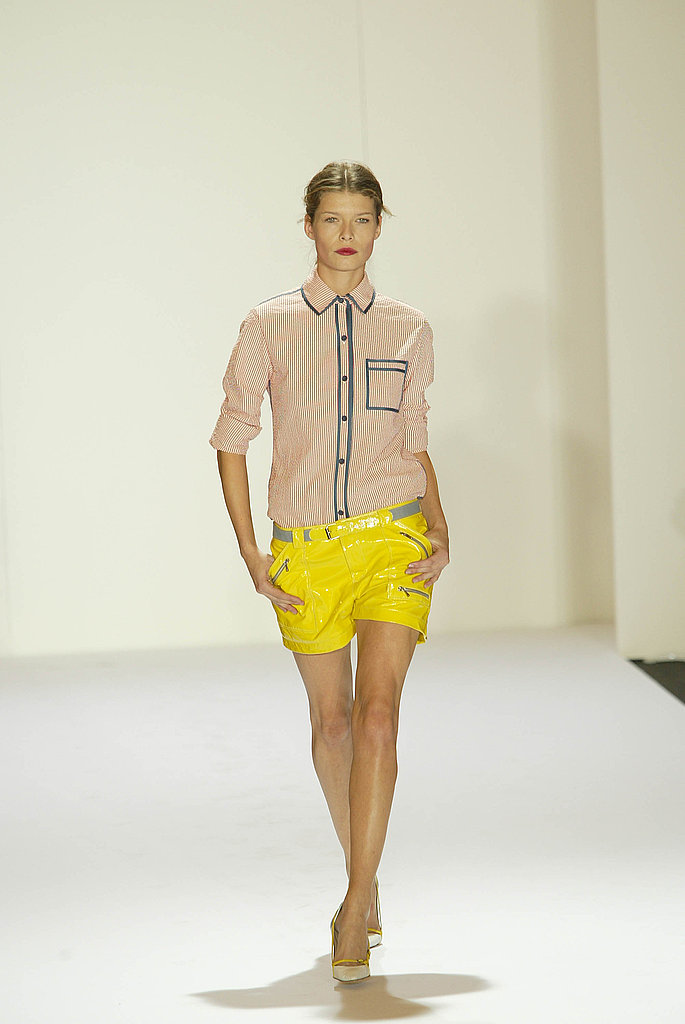 Proenza Schouler [3] debuted in Spring 2004 with preppy silhouettes, soft dresses, and techy fabrics.
Spring 2004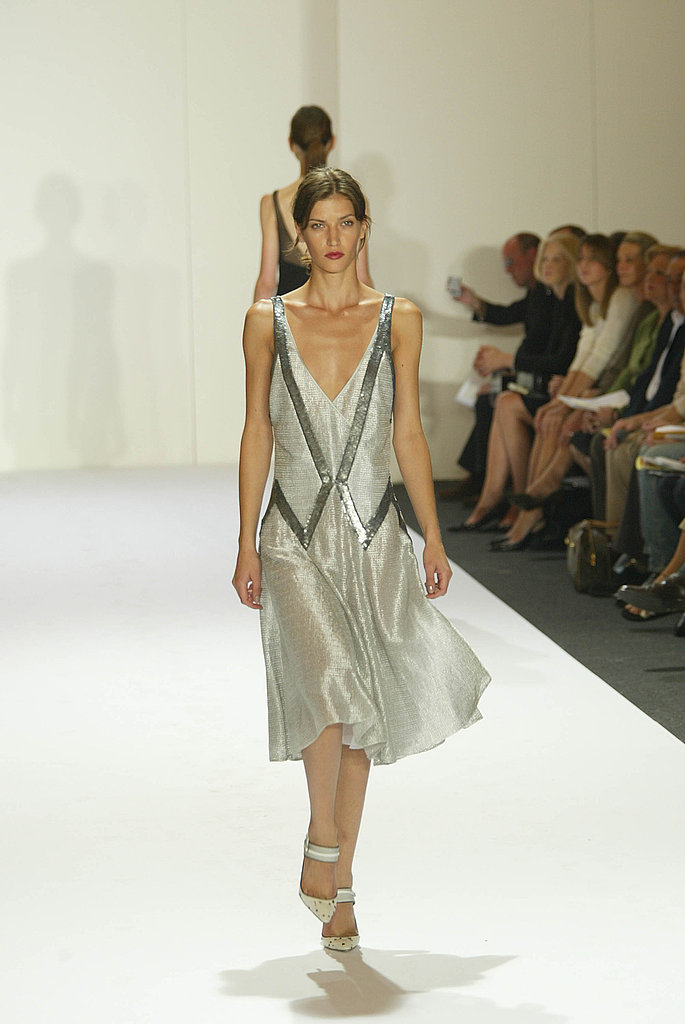 A deco-inspired dress for Spring 2004.
Fall 2004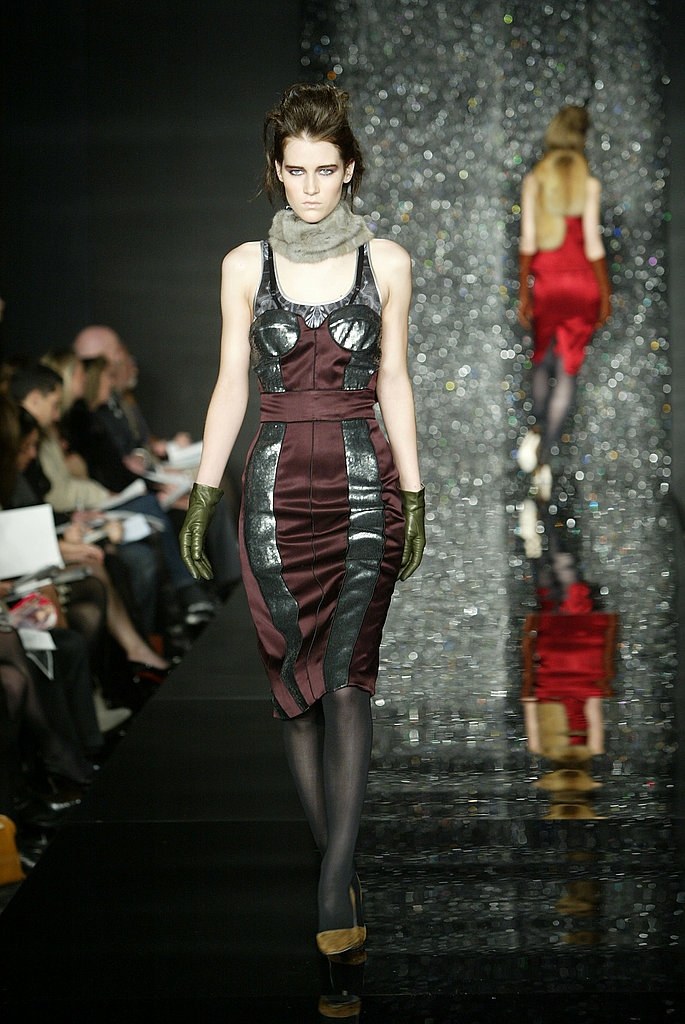 For Fall 2004, there was the bustier cup dress.
Fall 2004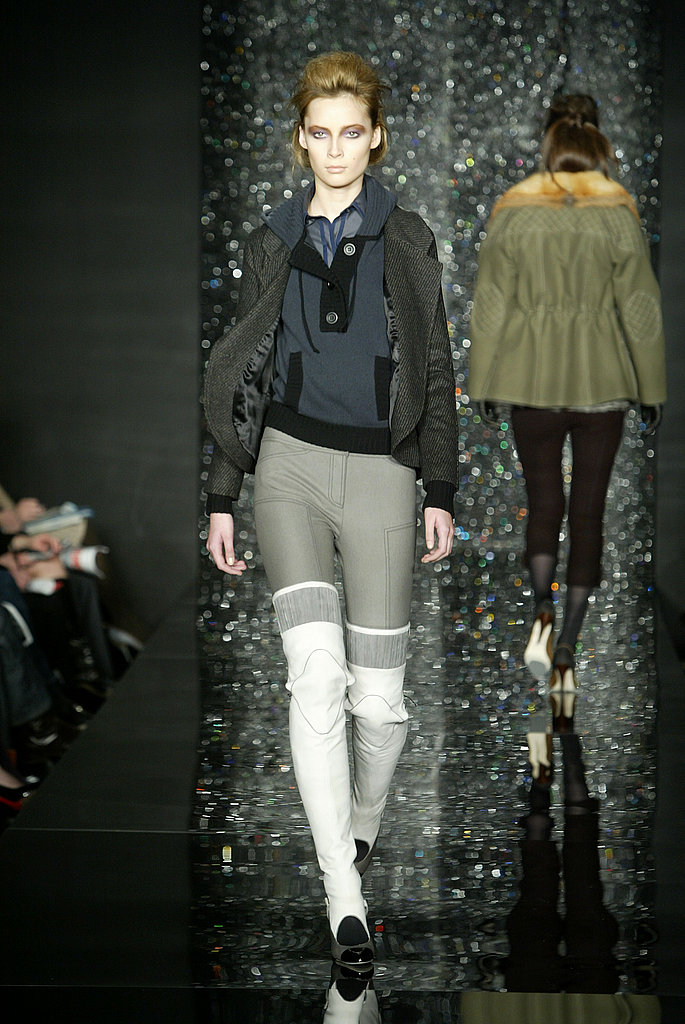 . . . and sporty, but edgy, separates.
Spring 2005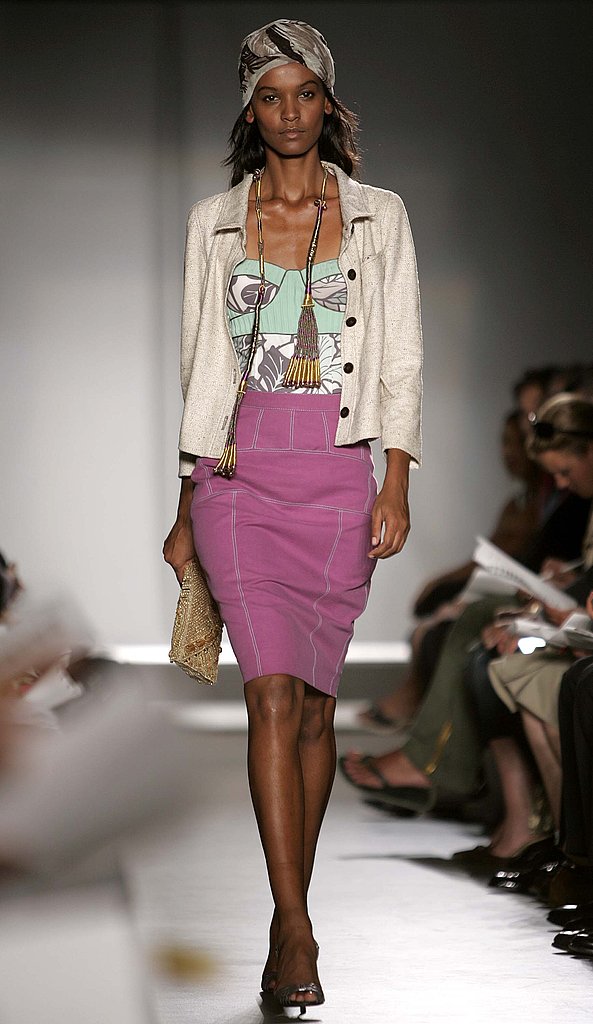 Spring 2005 saw Liya Kebede strut in a purple pencil and floral-printed bustier.
Spring 2005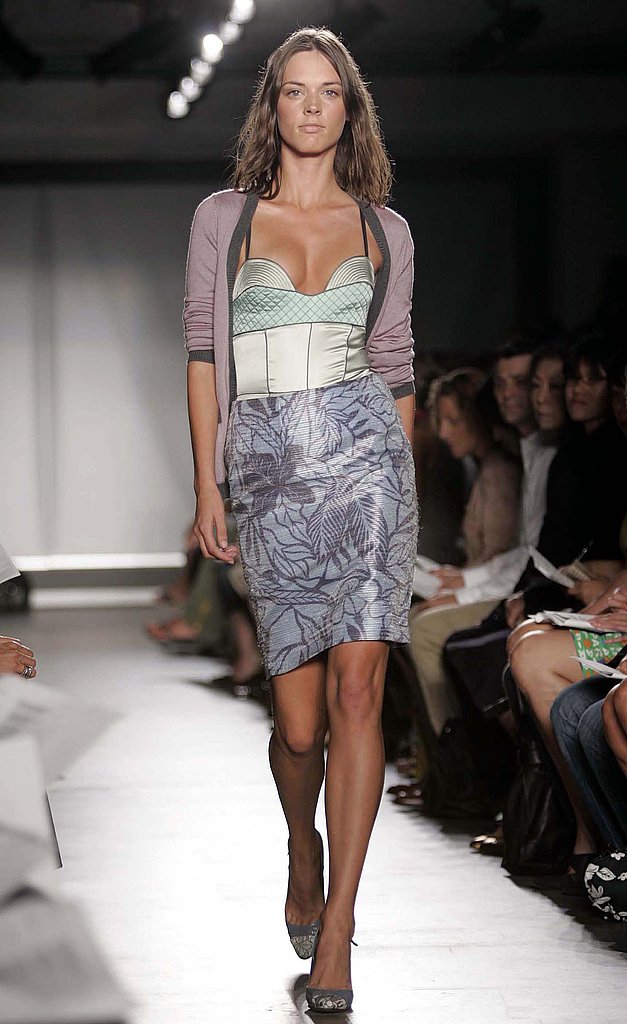 The bustier became one of Proenza's iconic looks.
Fall 2005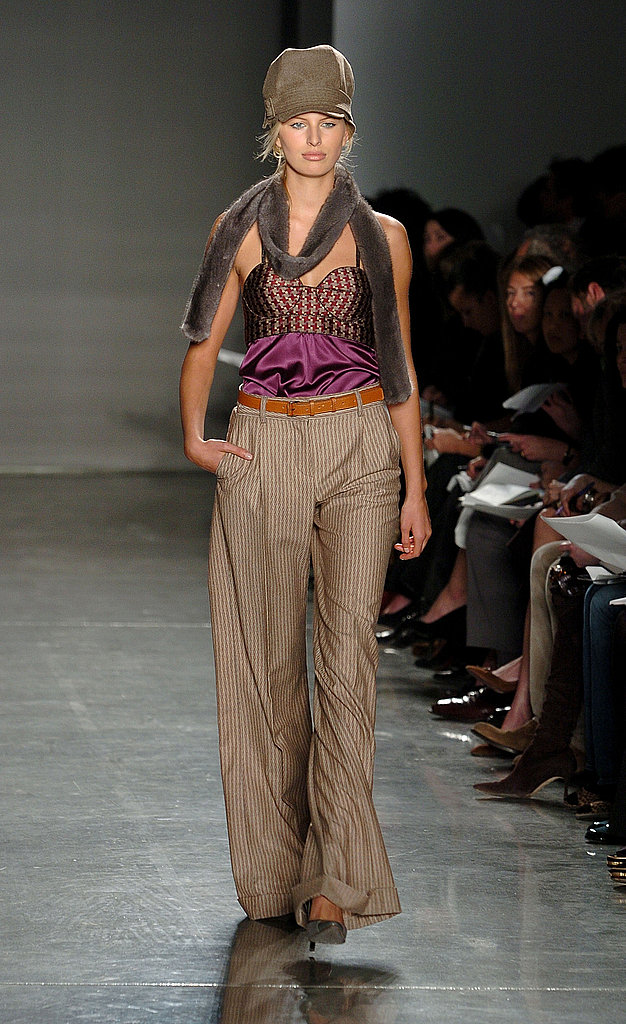 Fall 2005 featured a play in contrasts. Here, menswear trousers and a bustier top.
Fall 2005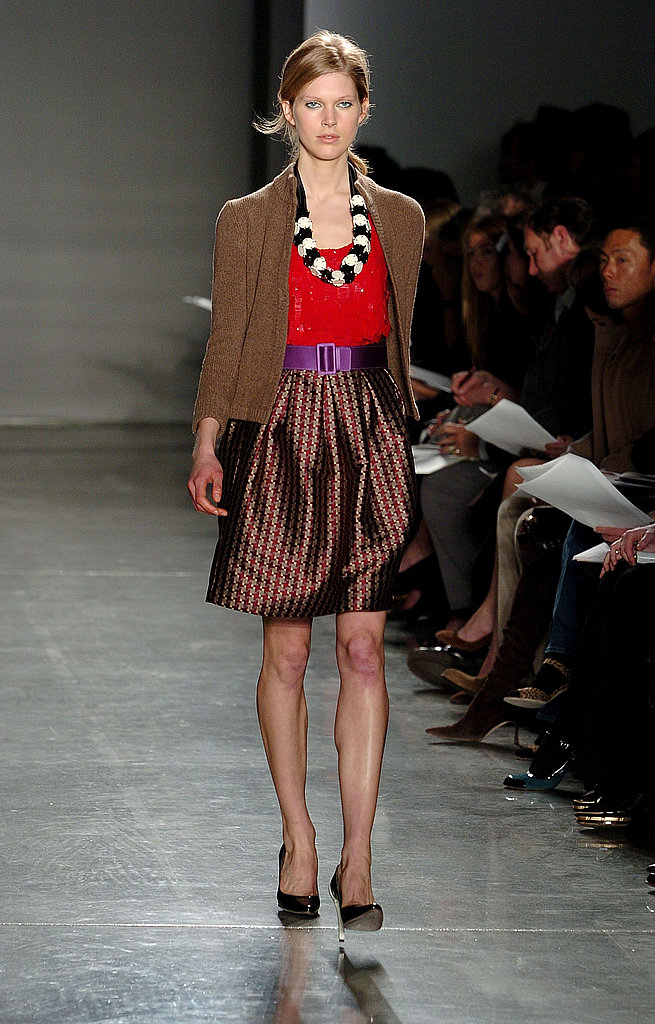 There was also a play on textures and prints.
Spring 2006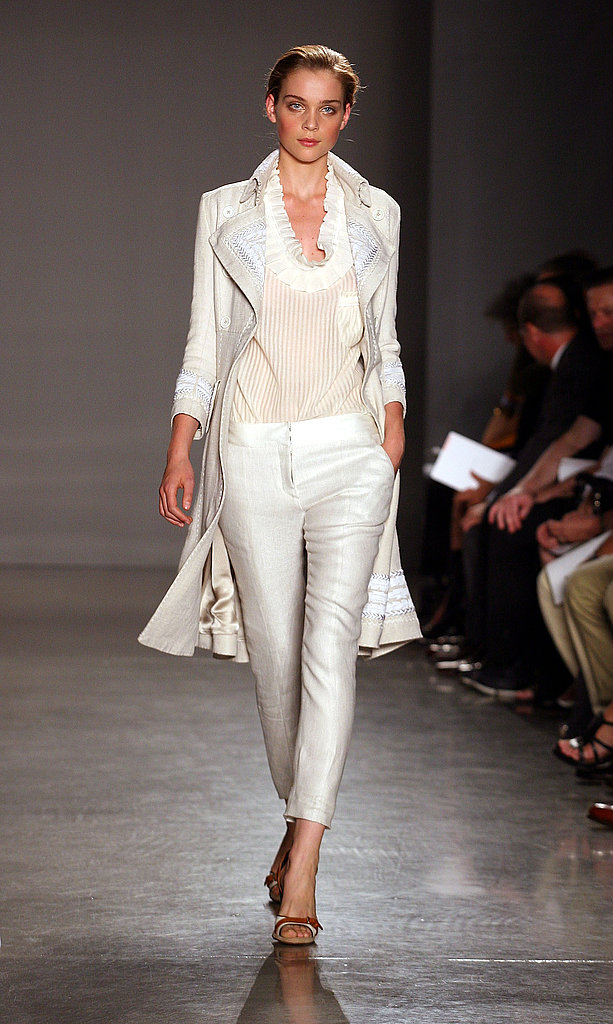 Spring 2006 was part easy-breezy lightness.
Spring 2006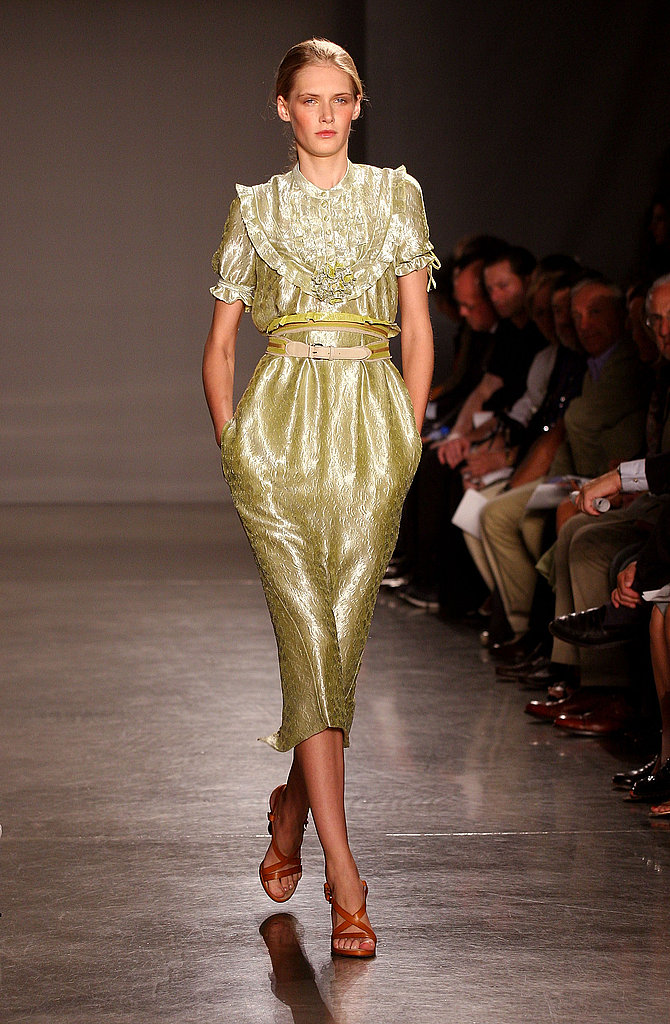 And part girlie romance.
Fall 2006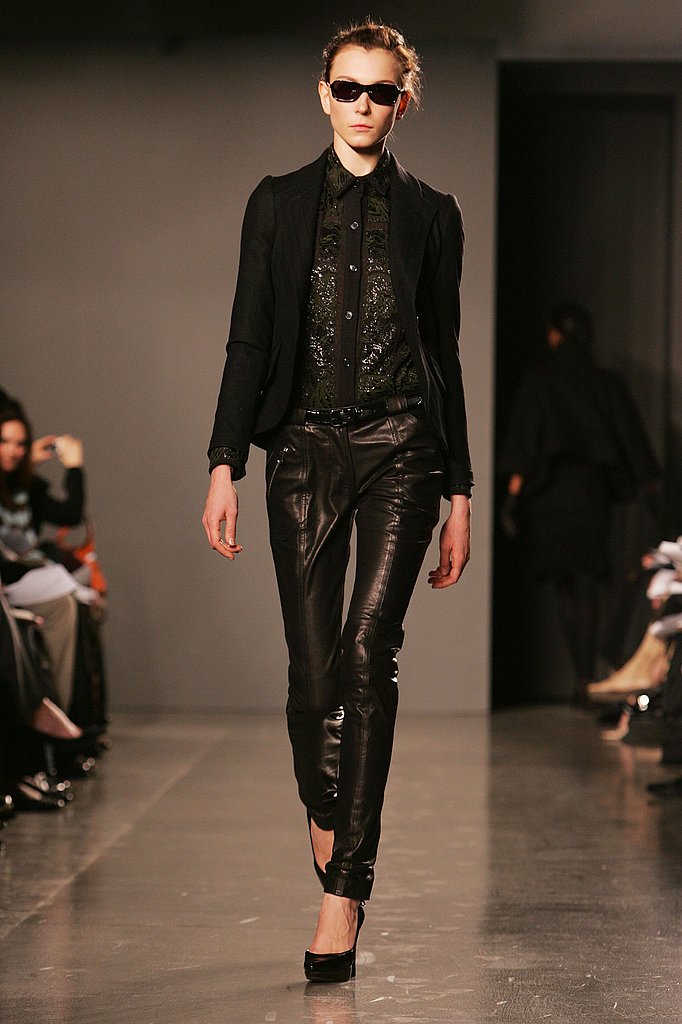 Leather pants and a total city-chic look in Fall 2006.
Fall 2006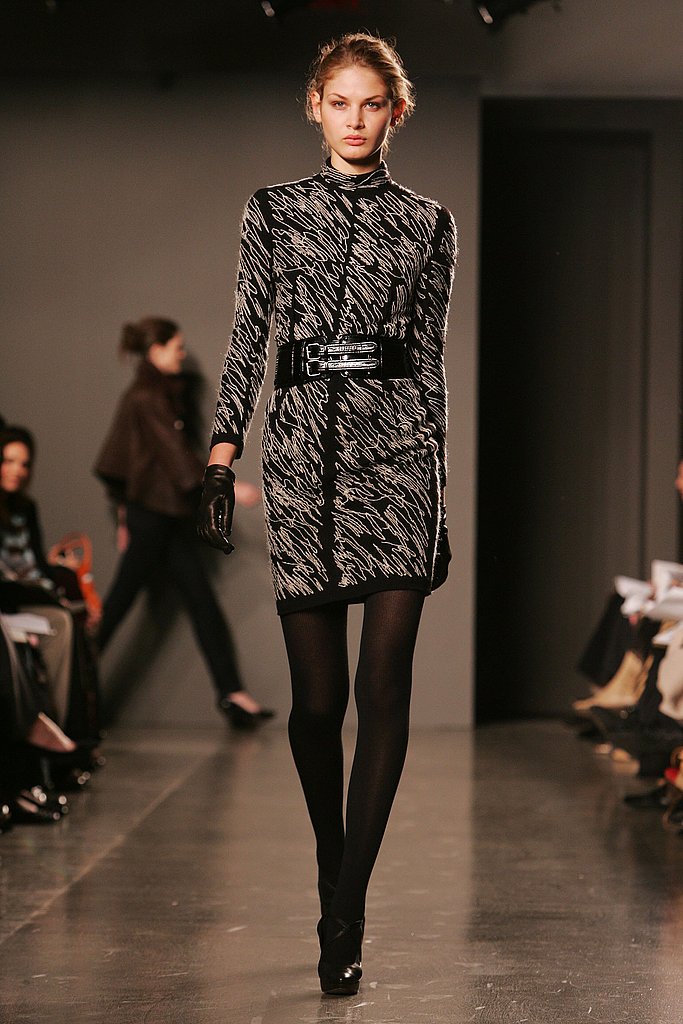 A slim-fitted coatdress in Fall 2006.
Spring 2007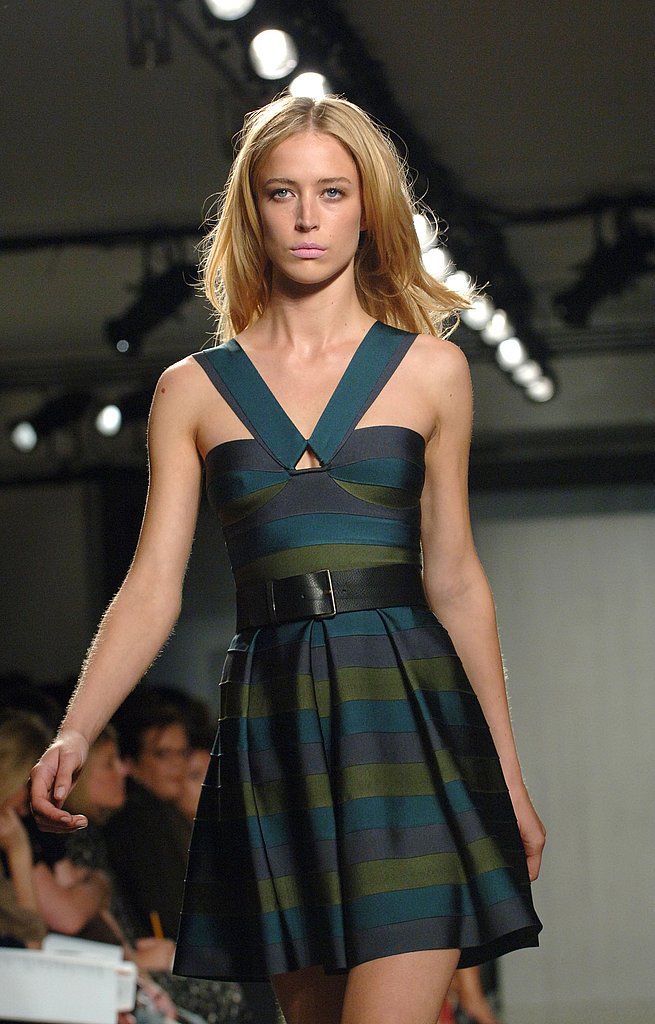 Raquel Zimmermann looked fantastic in this little striped dress for Spring 2007.
Spring 2007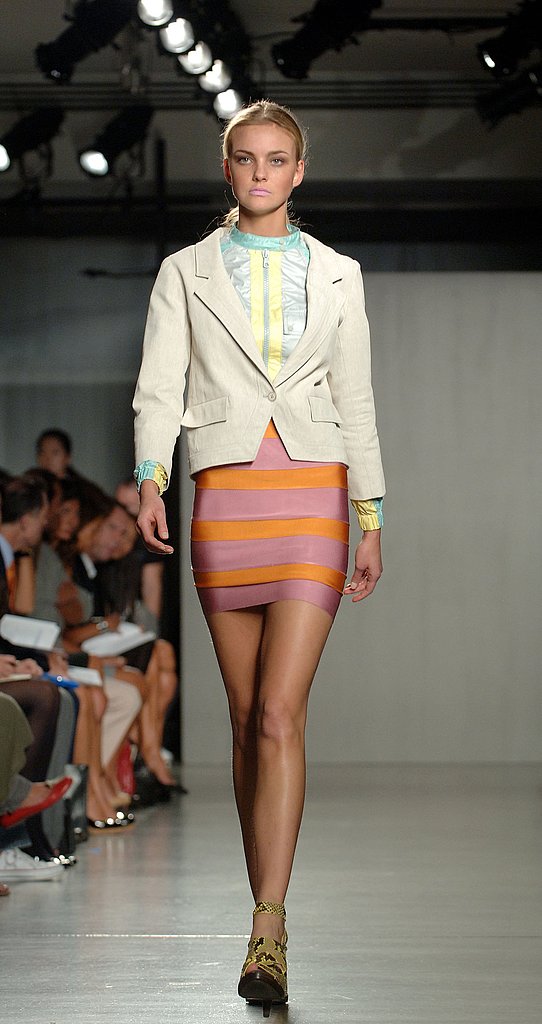 The body-conscious stripes were a highlight of their Spring 2007 collection.
Fall 2007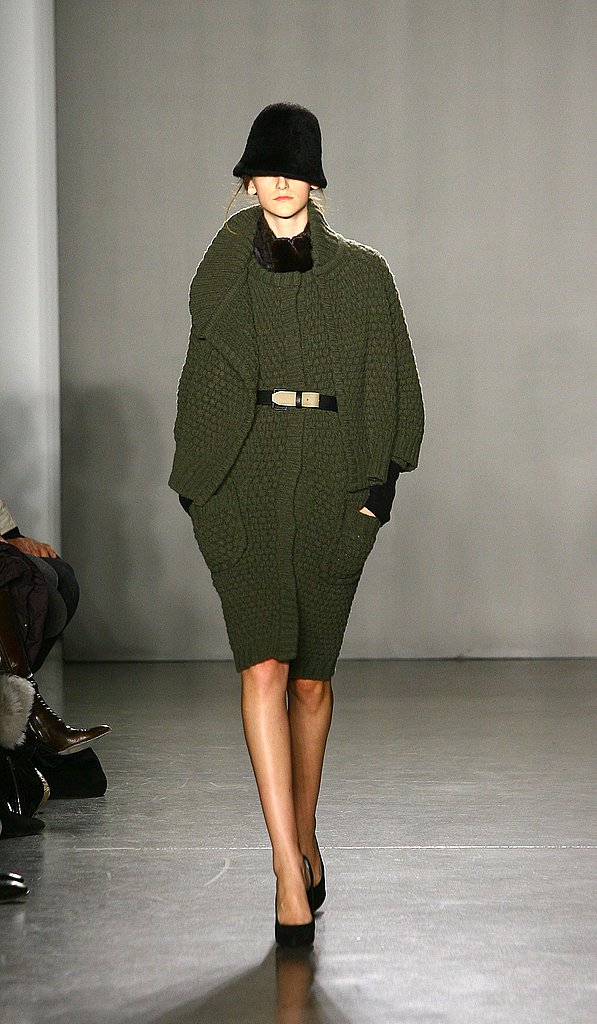 Proenza went ladylike and totally sophisticated for Fall 2007.
Fall 2007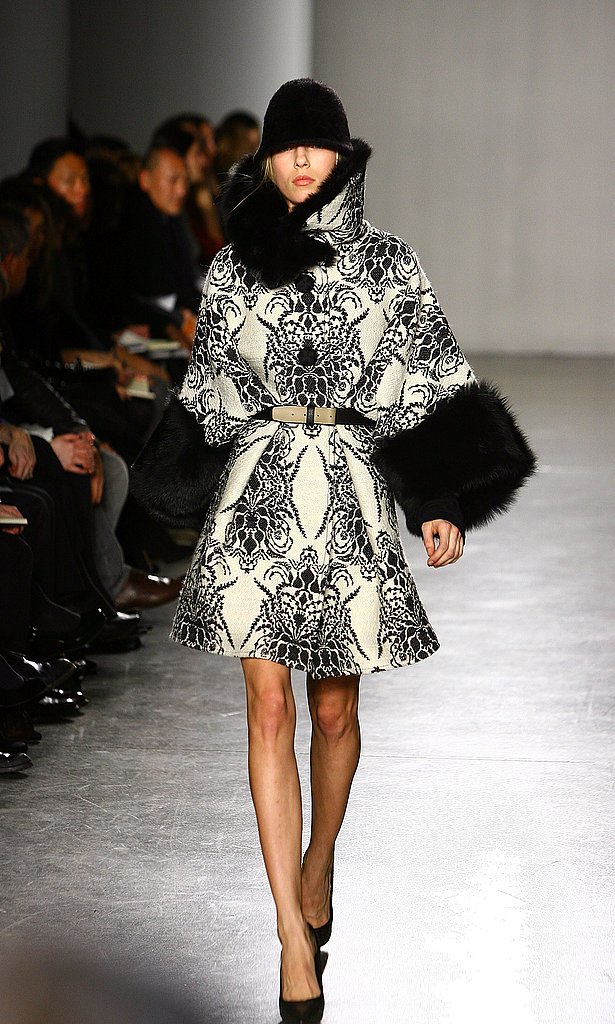 The coats were elegant but bold, Proenza style.
Spring 2008
Spring 2008 was marked by short skirts and cinched waists.
Spring 2008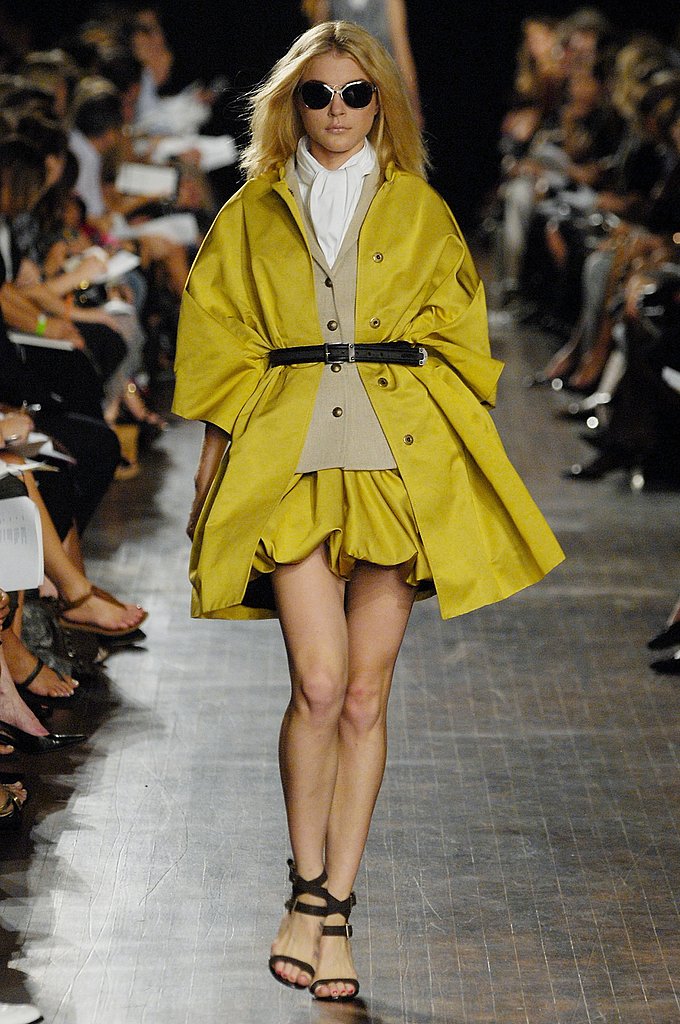 We also saw their love for yellow.
Fall 2008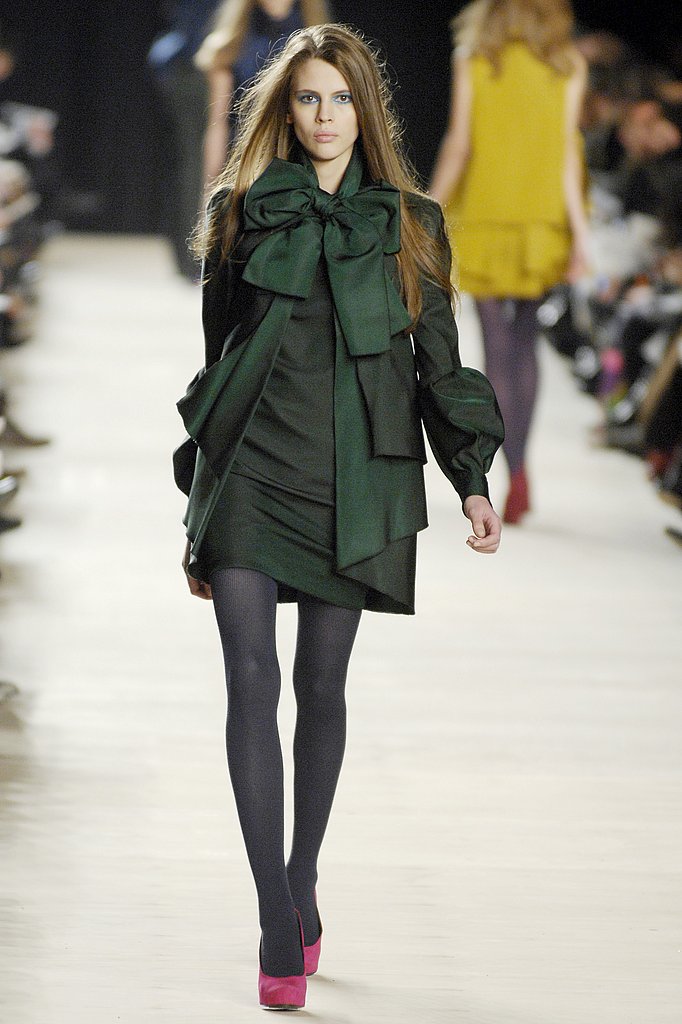 Fall 2008 was about colorblock and big bows.
Fall 2008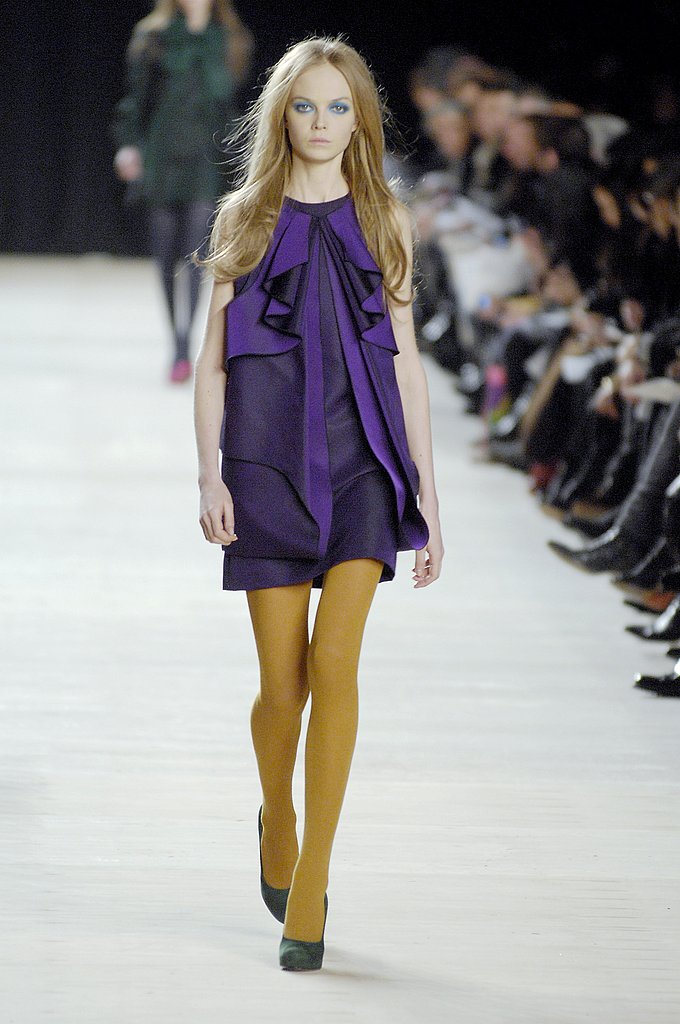 Yellow became a repeat color for Proenza.
Spring 2009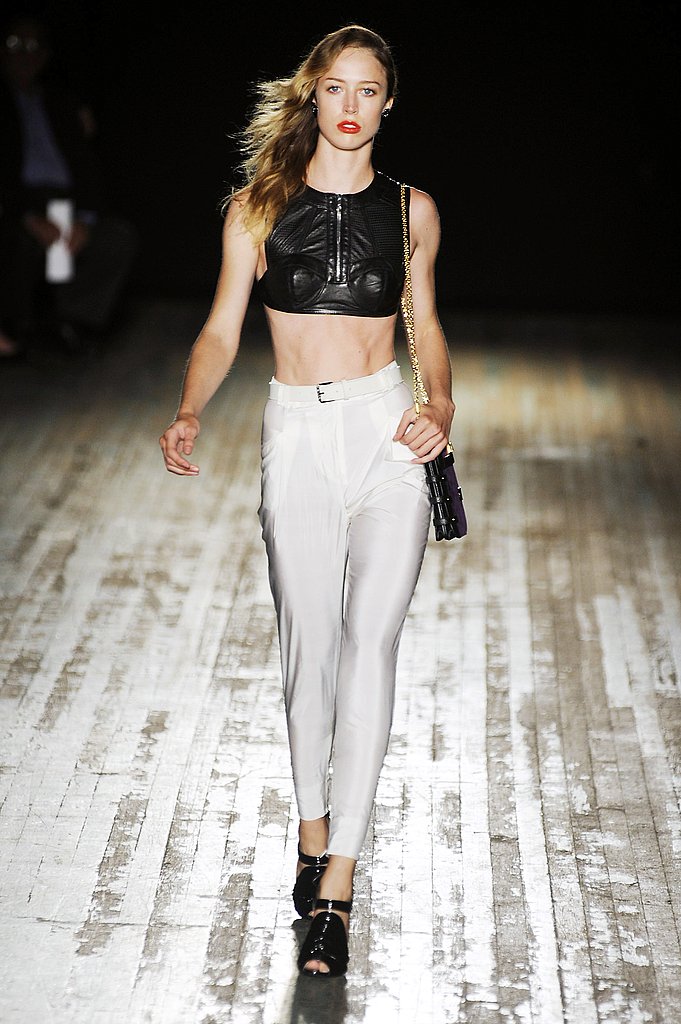 For Spring 2009, the theme was sporty and tough.
Spring 2009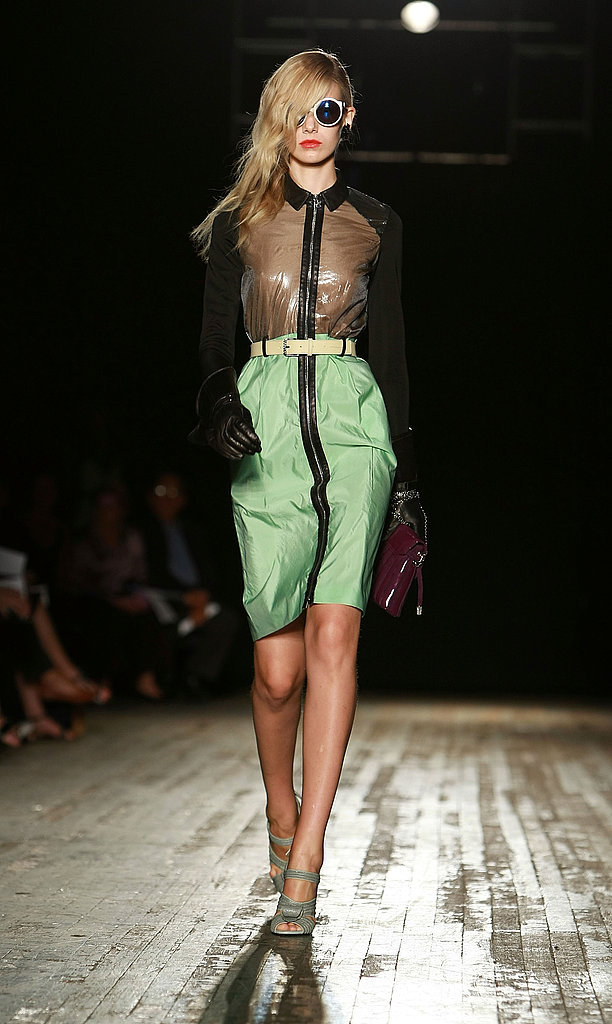 They used technical fabrics to reimagine ladylike outfits.
Fall 2009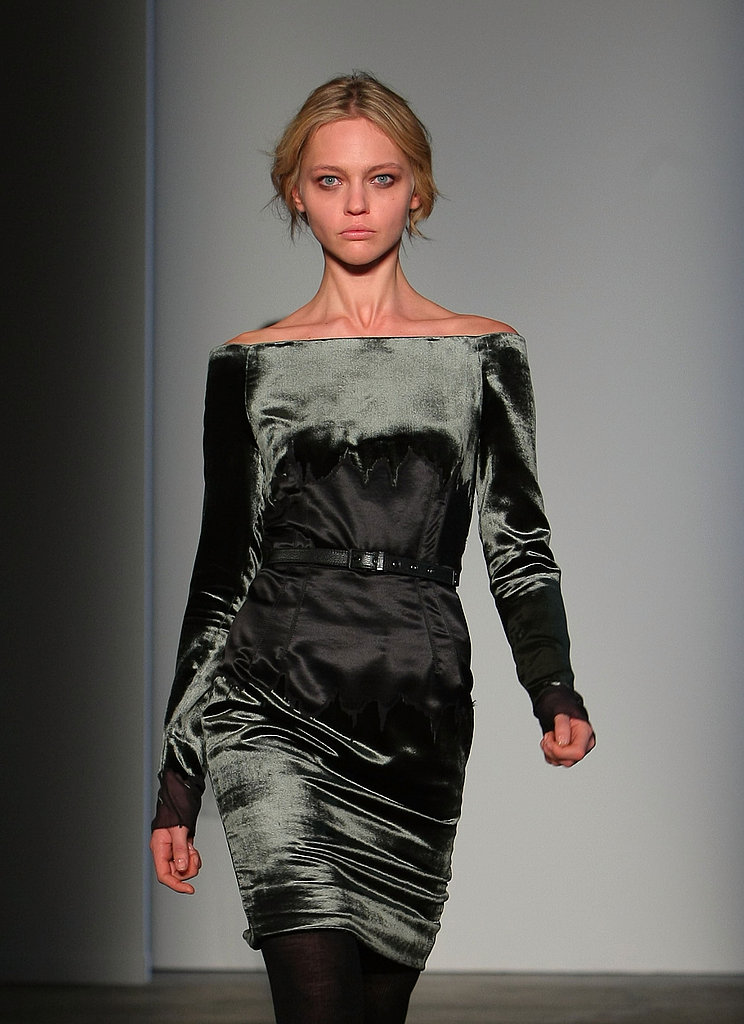 An off-shoulder dress marked Proenza's return to polished looks in Fall 2009.
Fall 2009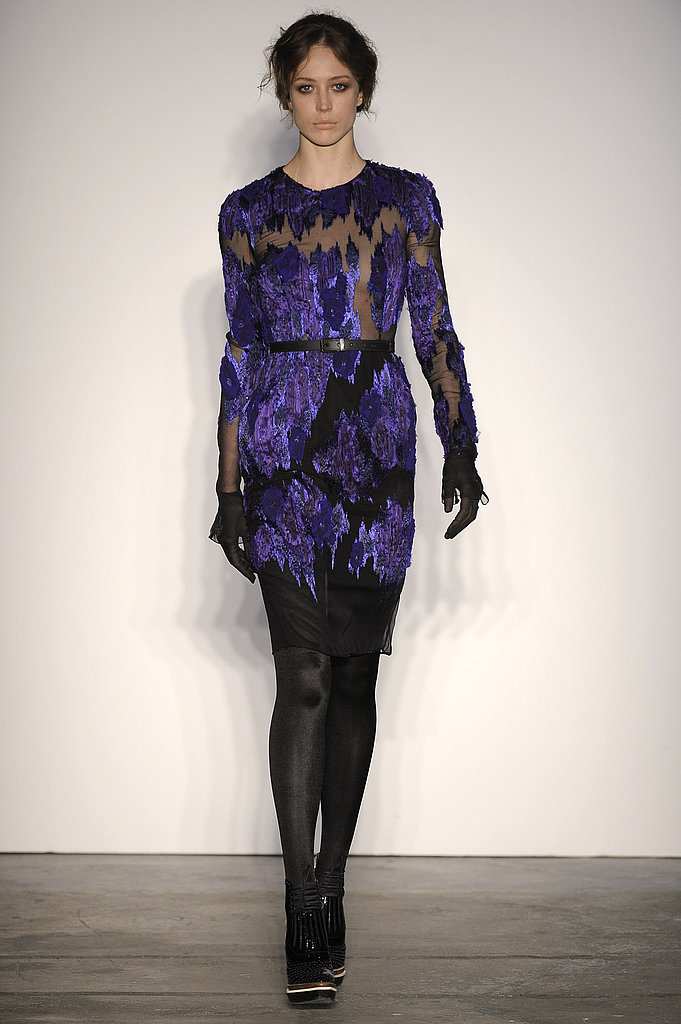 Yet they still supplied their dose of original pattern and texture.
Spring 2010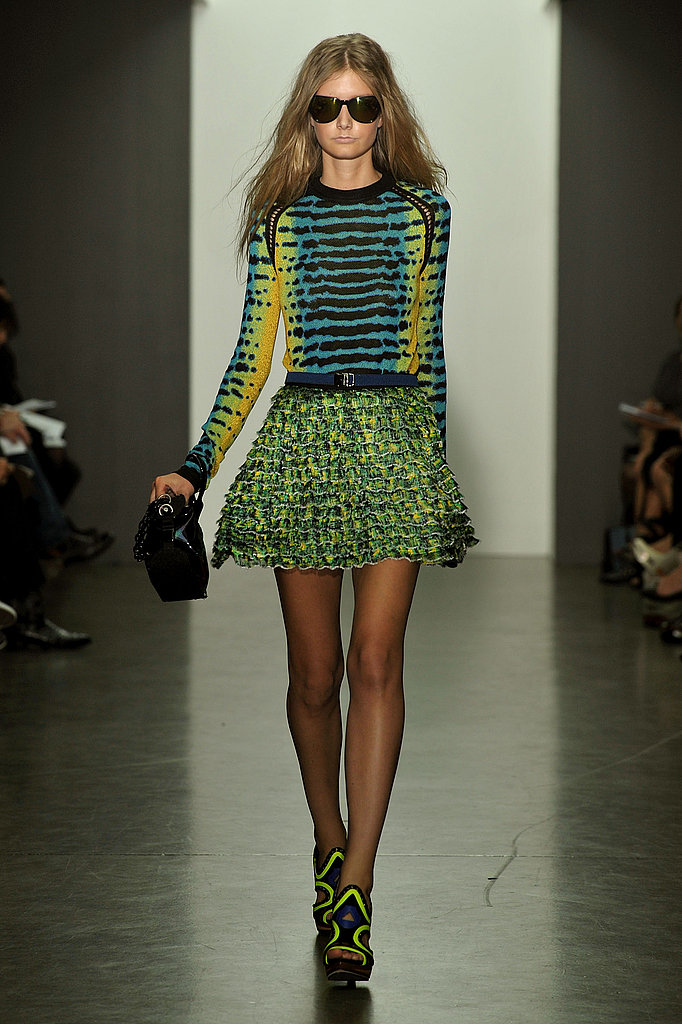 Proenza's Spring 2010 collection had a bold "city girl who surfs" vibe.
Spring 2010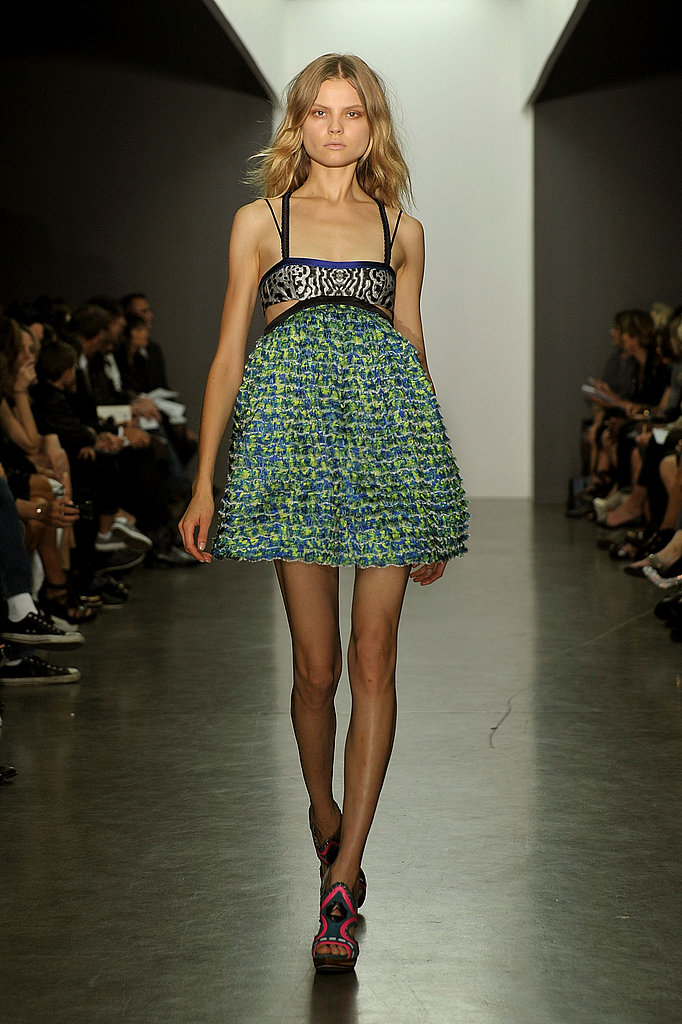 The babydoll cutout dress highlighted Proenza's ability to mix girlie with cool.
Fall 2010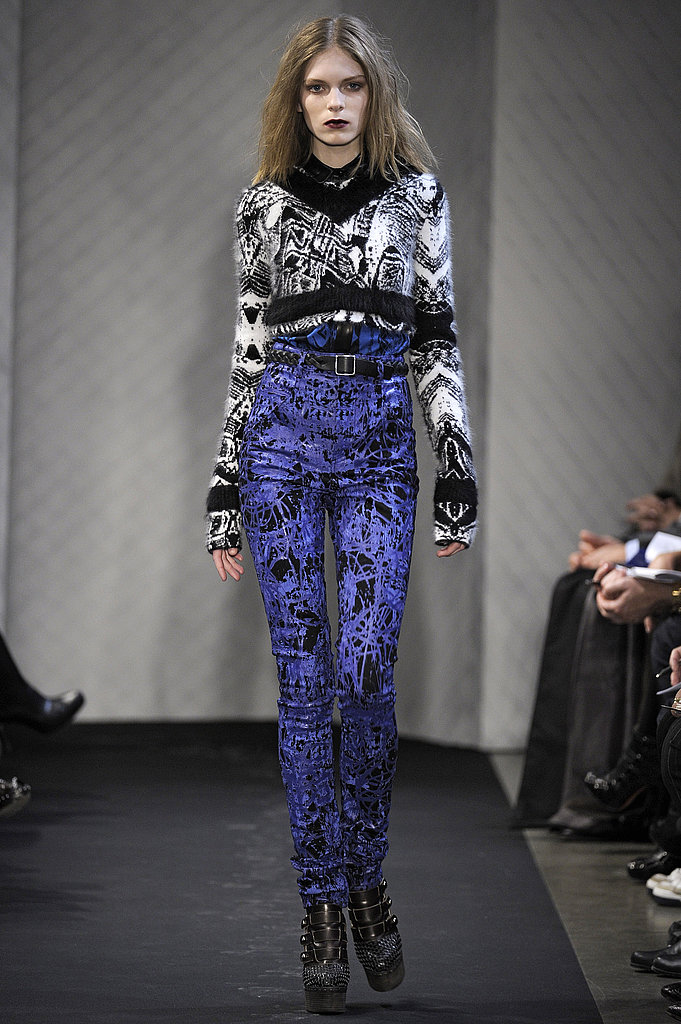 Fall 2010 was punky and marked by bold pattern.
Fall 2010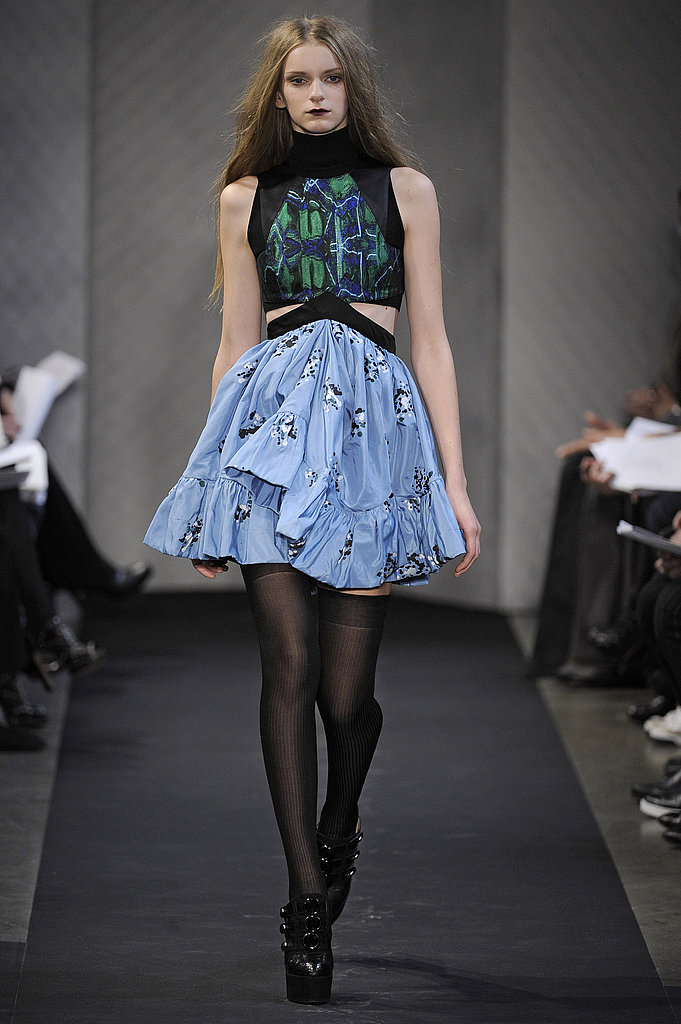 The cutout dress also continued into Fall '10.
Spring 2011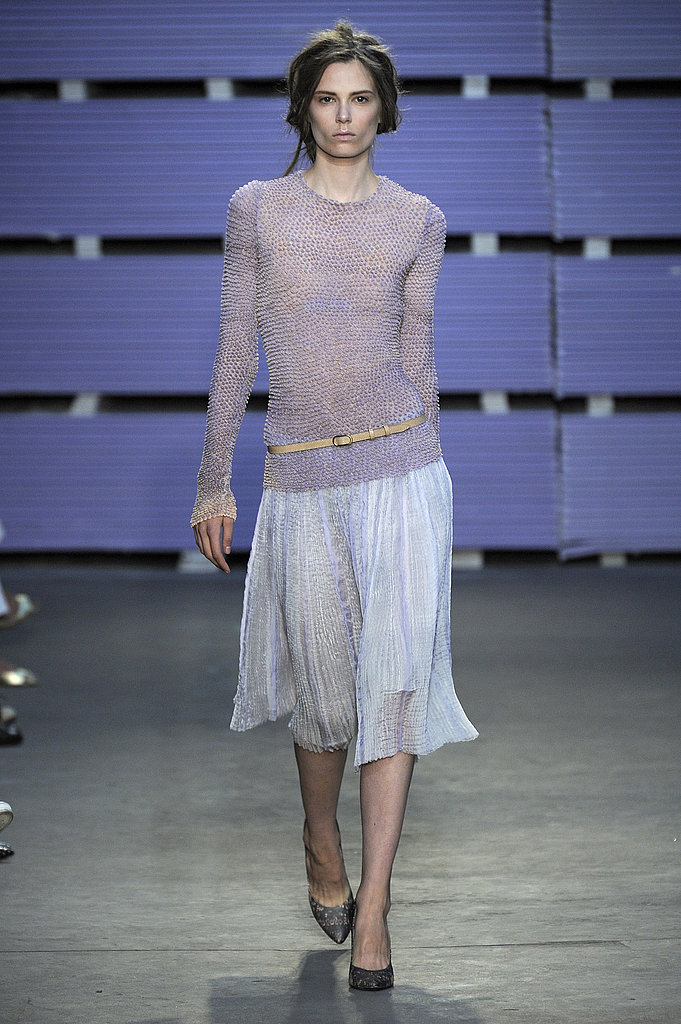 Ethereal softness defined Proenza Spring 2011.
Spring 2011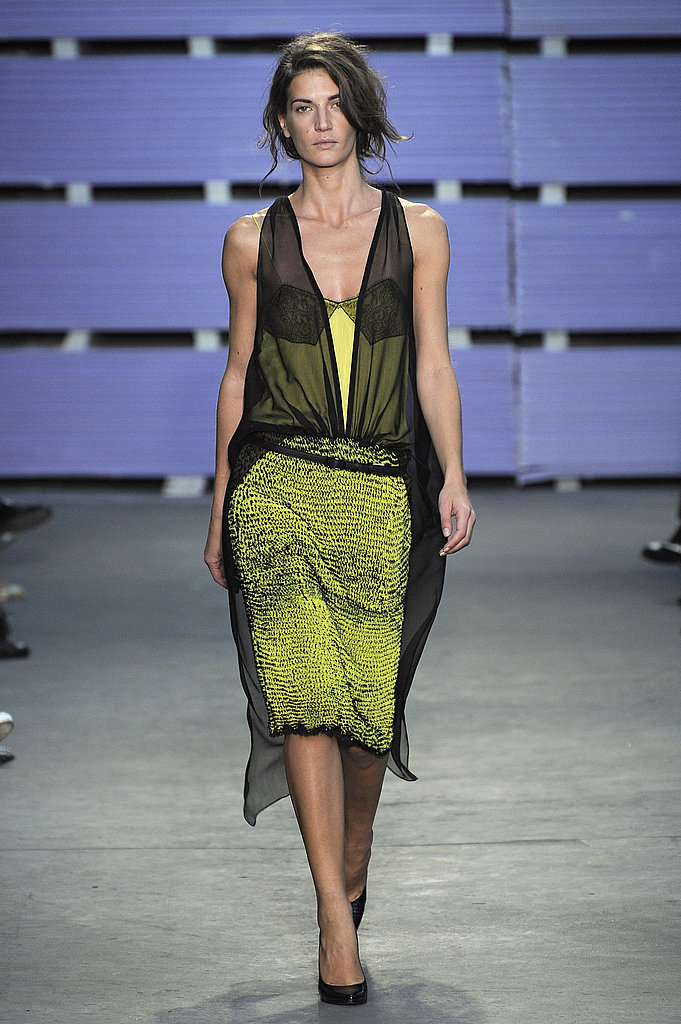 Proenza's sheer layers. Leighton Meester [4] wore this dress in rust.
Fall 2011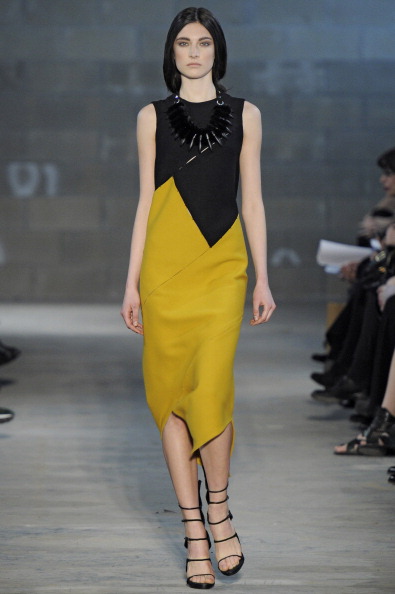 For Fall '11, the designers played with large-scale colorblocking and slimfitting silhouettes.
Fall 2011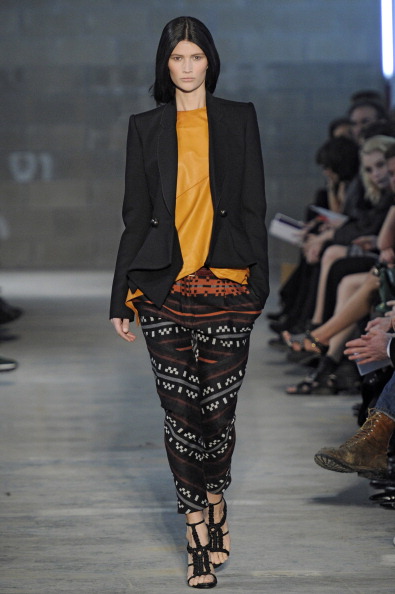 They also featured tribal-inspired prints.
Spring 2012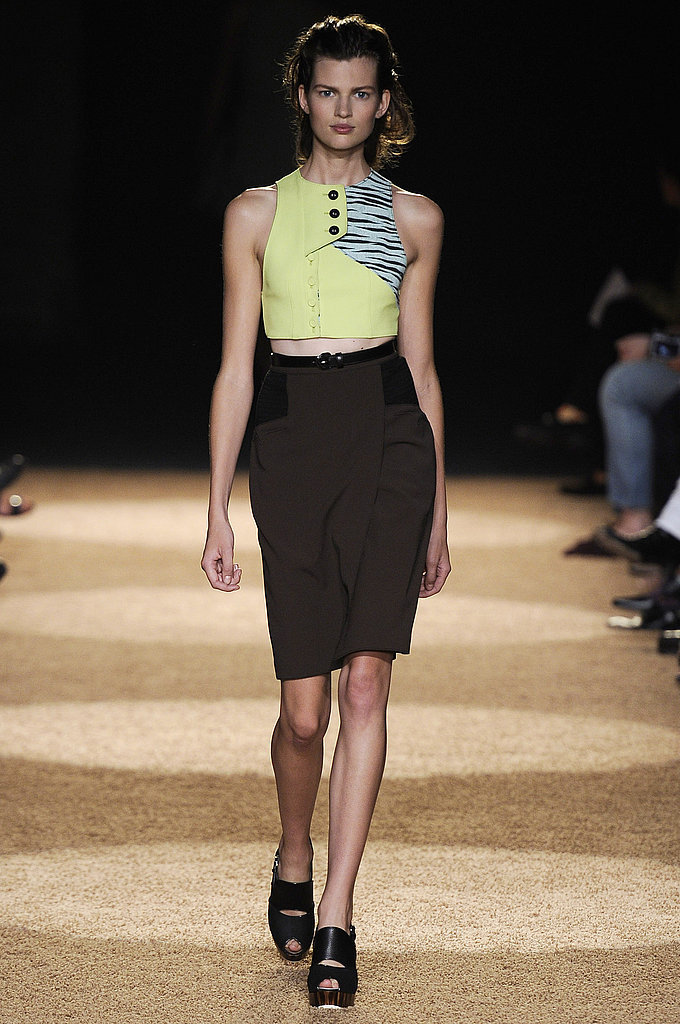 Structured, ladylike silhouettes with unexpected edge defined the shape of Proenza Schouler [5] Spring '12.
Spring 2012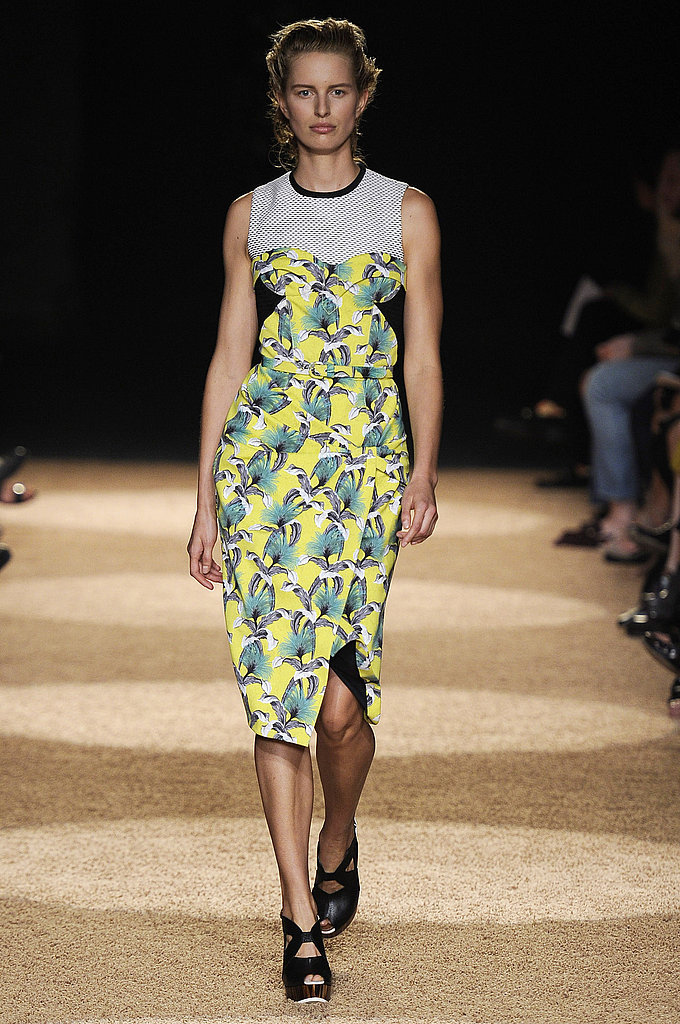 Tropical prints took the runway on ladylike cuts.
Spring 2012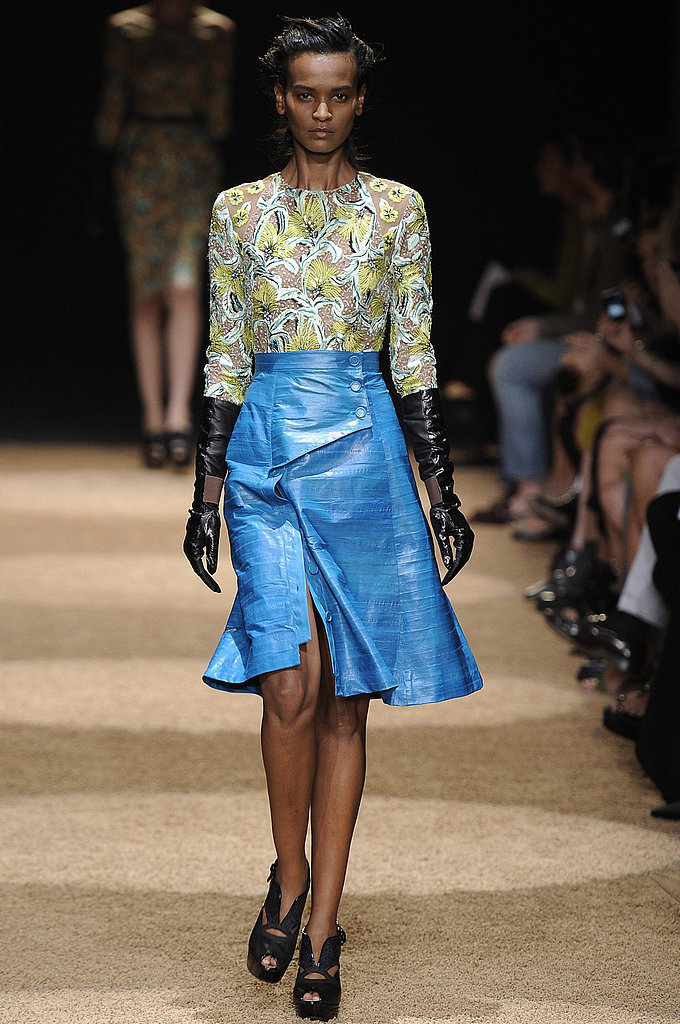 The boys of Proenza Schouler [6] took to pairing prints and textures in unique ways — in this shot, we see vibrant florals paired with a cobalt-blue leather circle skirt.
Fall 2012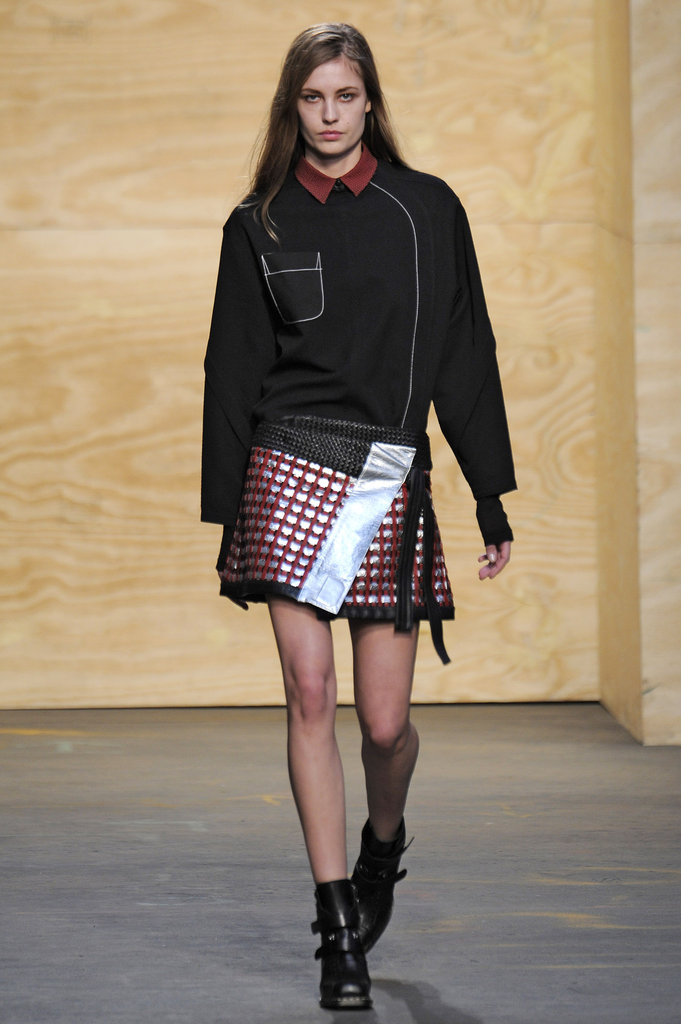 Proenza Schouler [7] unveiled cool wrap skirts on the Fall '12 runway.
Fall 2012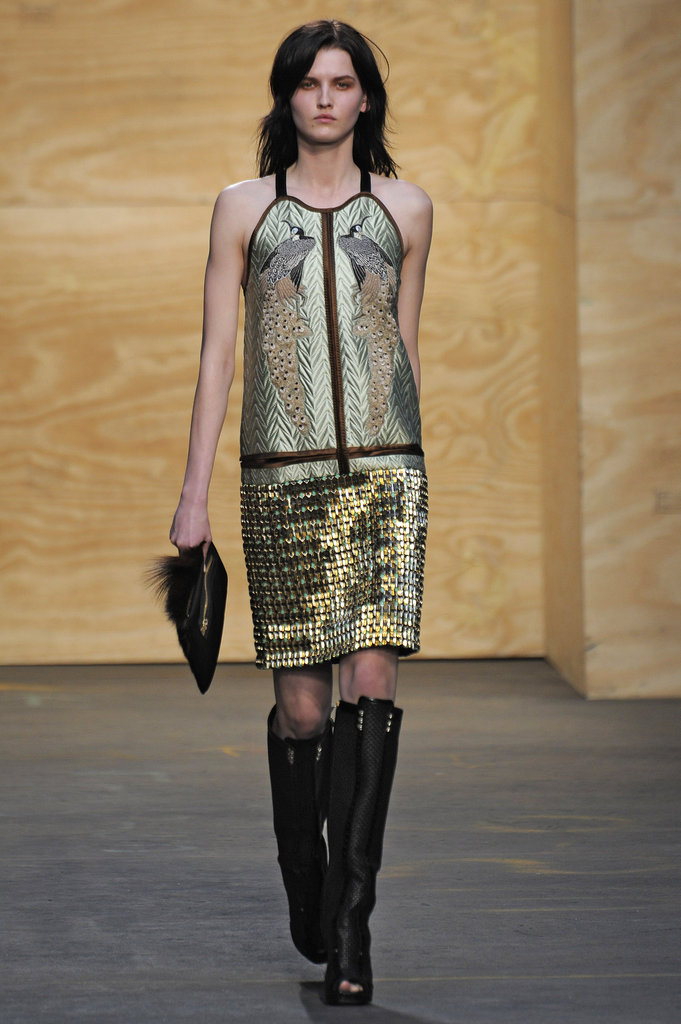 Intricate brocade and nods to the Far East defined the Fall dresses.
Spring 2013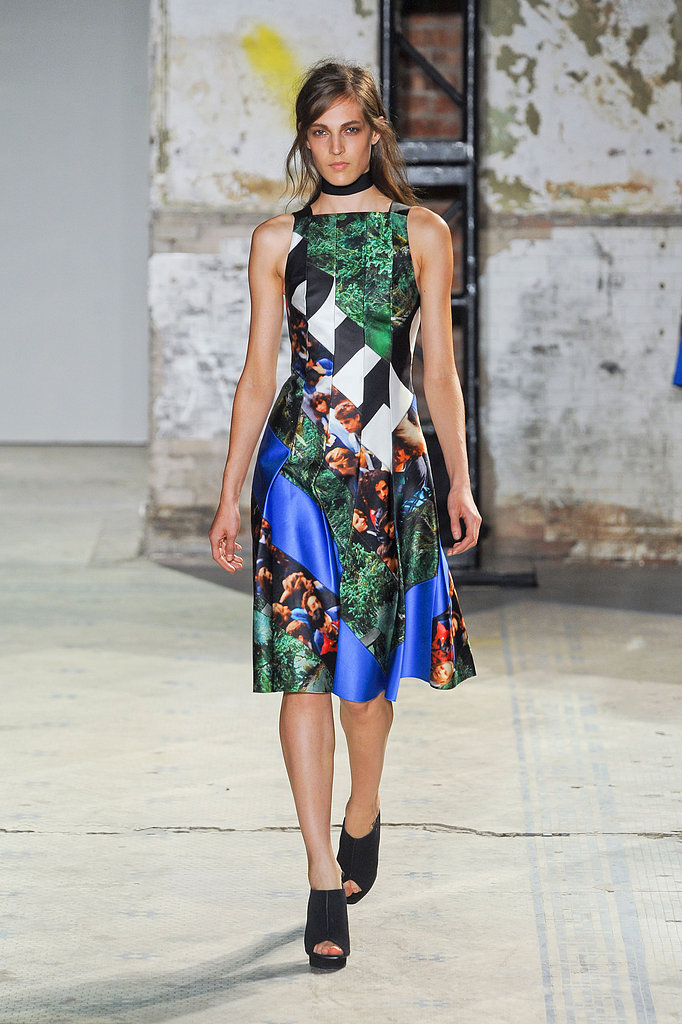 Sleekly tailored dresses were canvases for strong color and graphic prints.
Spring 2013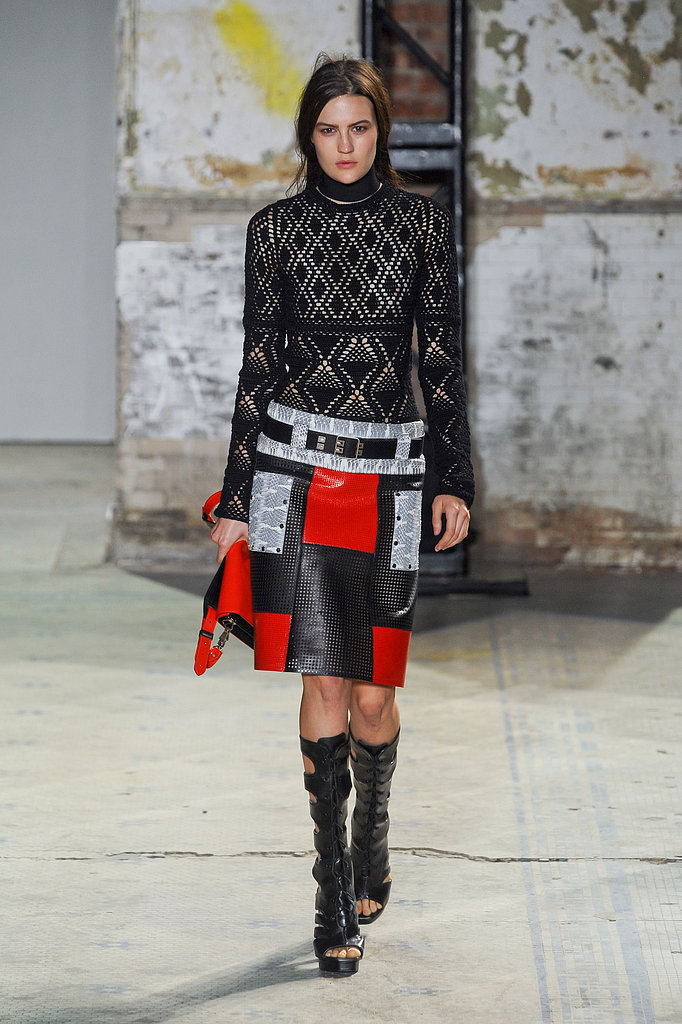 Lacy tops met colorblock skirts and gladiator boots for a tough edge.
Spring 2013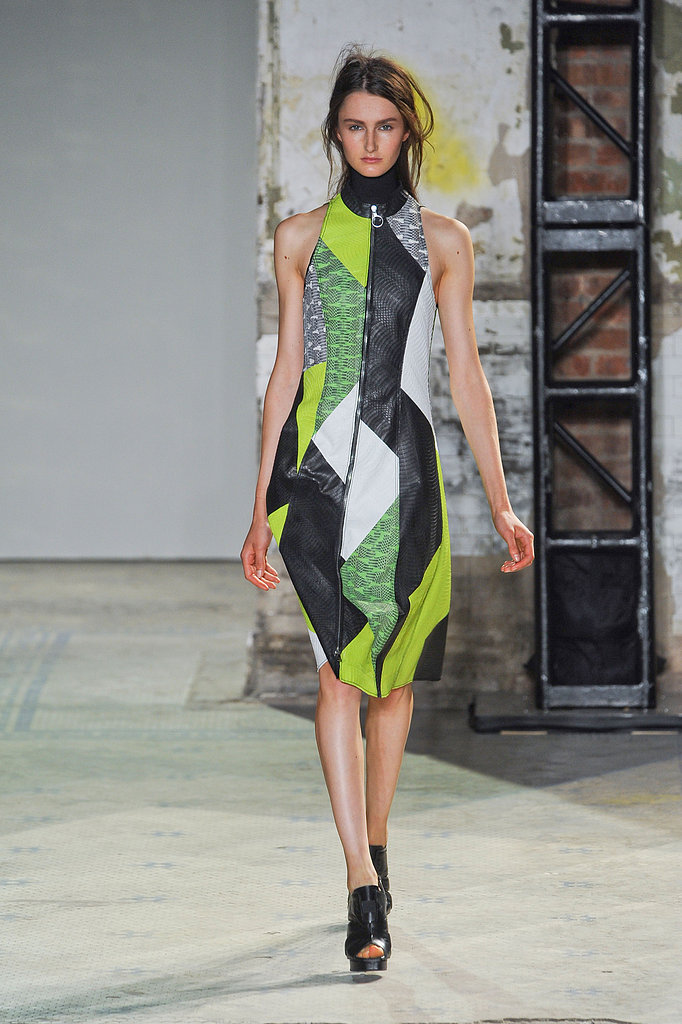 Patchwork got a new meaning from geometric blocks of color and pattern.
Fall 2013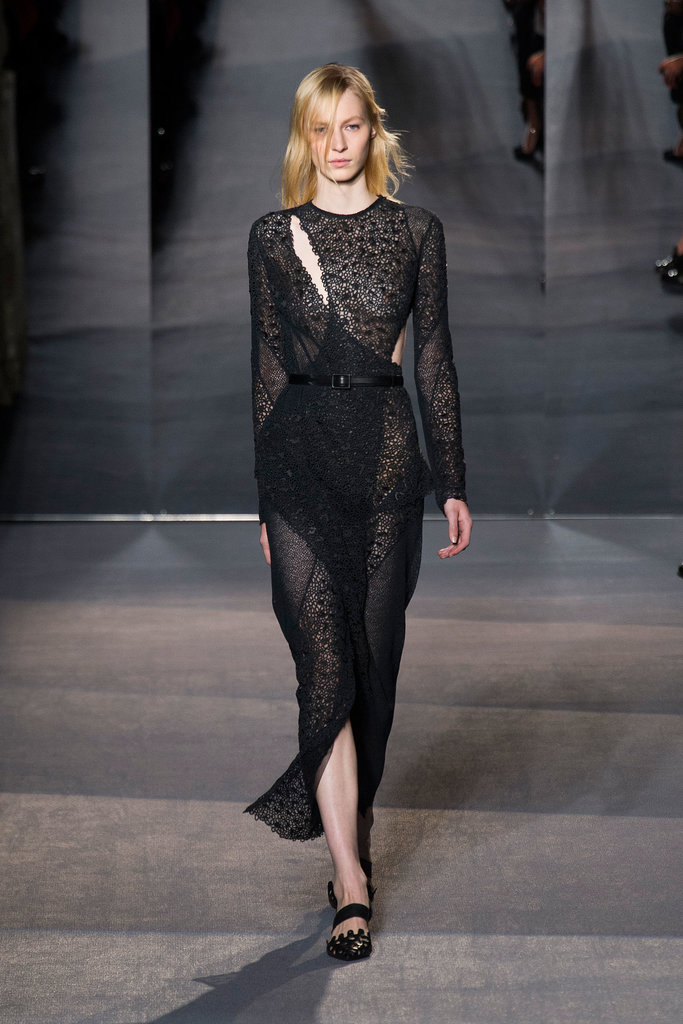 Sex appeal, restraint, and Jack and Lazaro's quintessentially cool eye were all at work in this semisheer black dress from the Fall '14 runway.
Fall 2013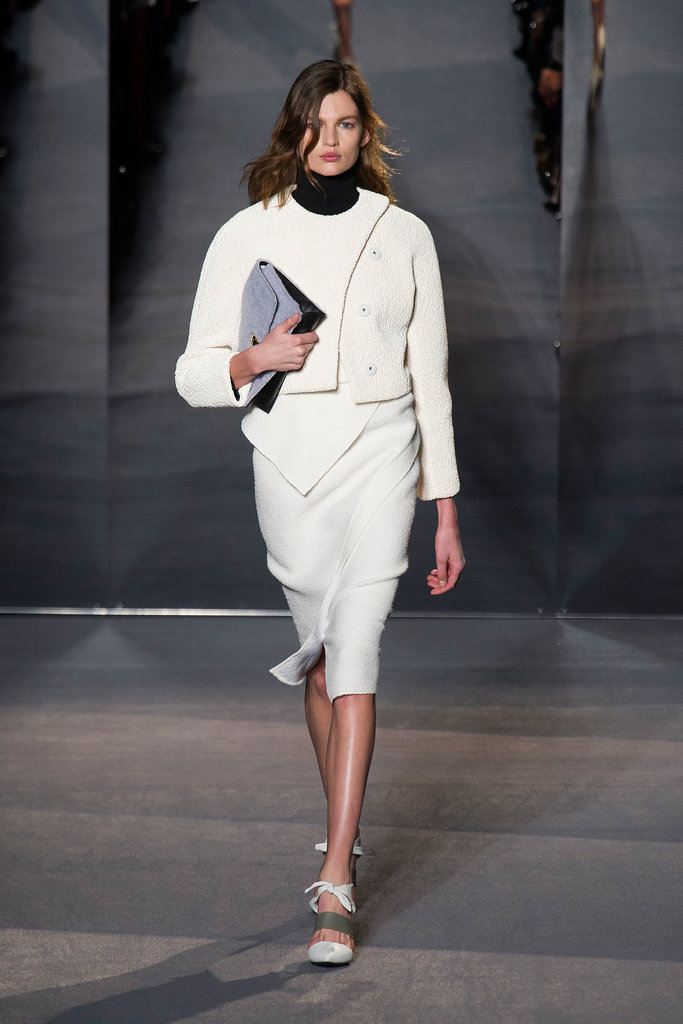 Ladylike and finished in soft ivory, Proenza's new suit was on everyone's wish list for Fall '14.
Fall 2013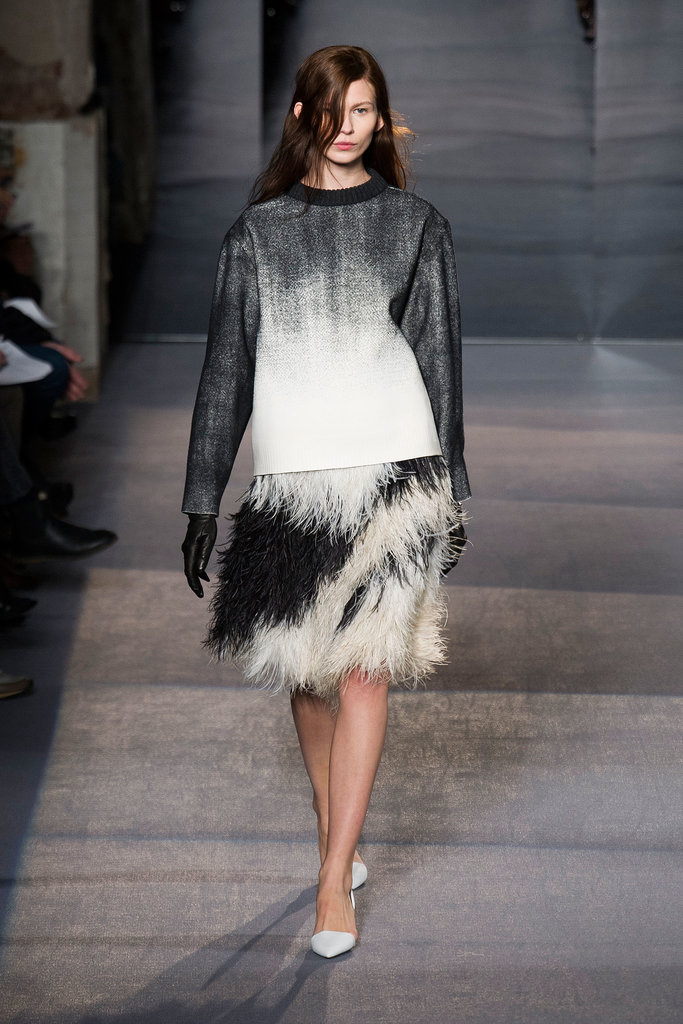 Feathered and fringed made a statement in a black and white palette.
Spring 2014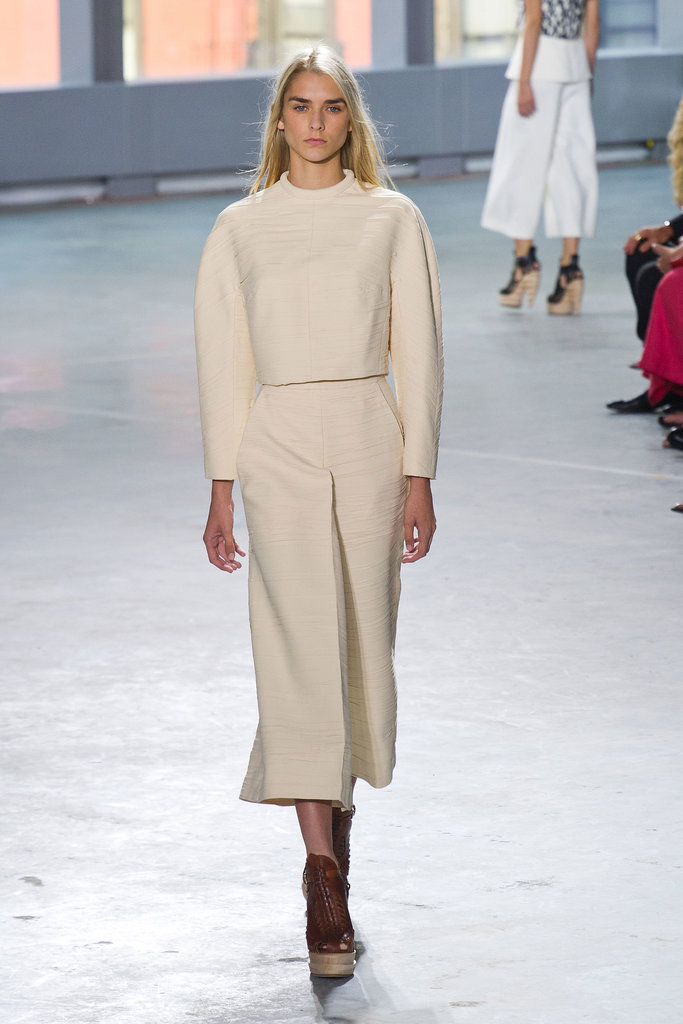 Proenza Schouler [8]'s Spring 2014 collection saw a continuation of the minimalist bent the designers took on in the previous season.
Spring 2014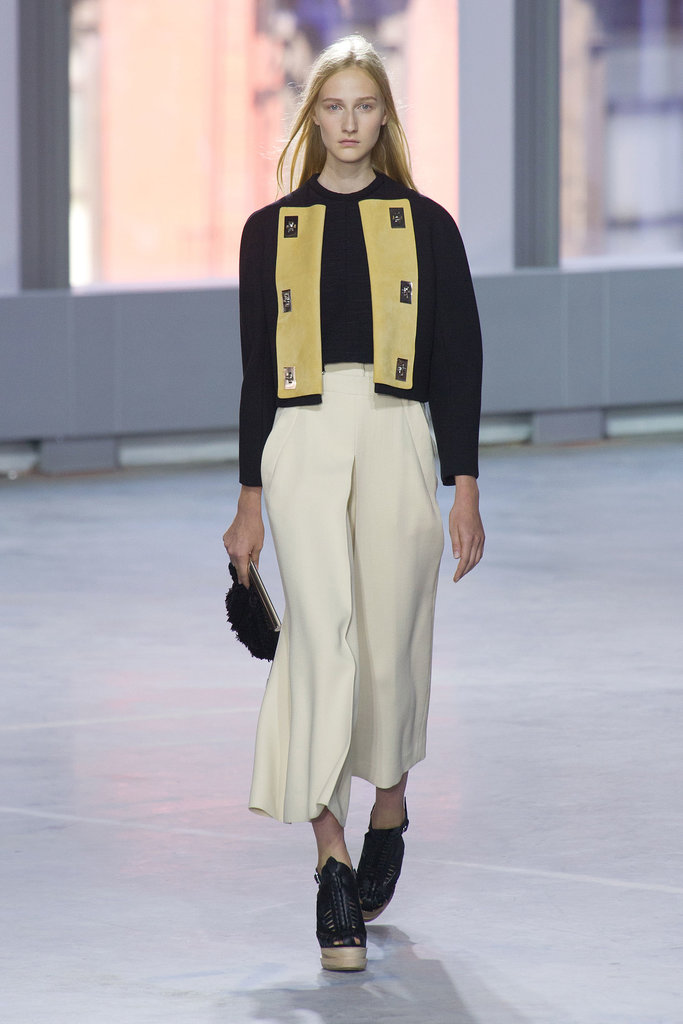 But even though the lines were mostly clean, there was some surface decoration in this collaboration.
Spring 2014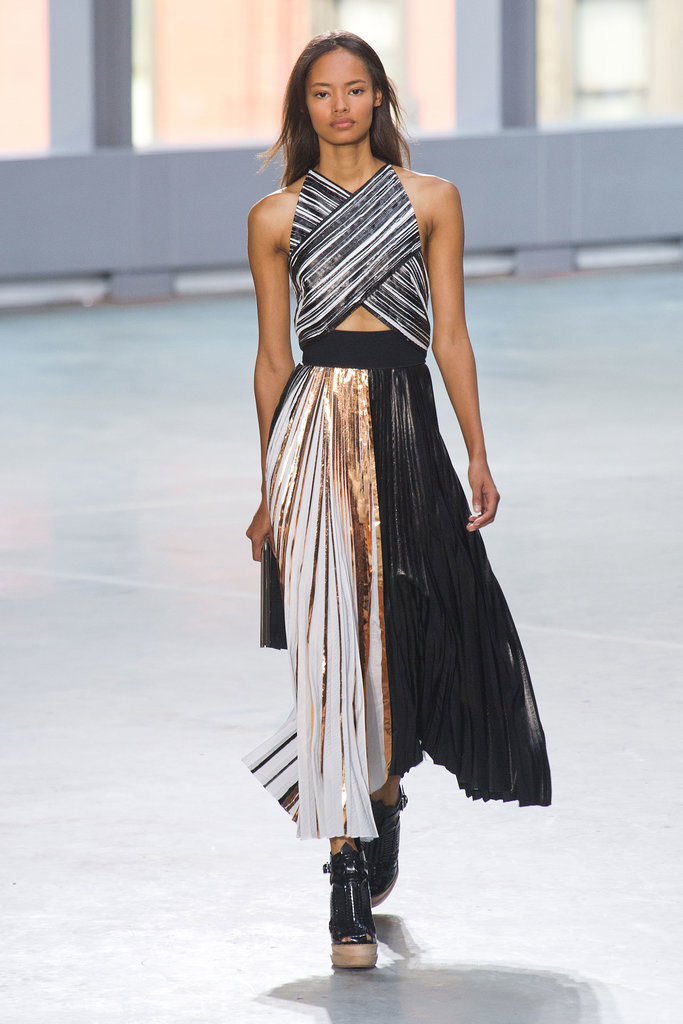 And where buttons or fur didn't do the talking, the designers let strips of shiny metallic fabric help their clothes capture attention.