The piece: Rag & Bone Talia Knit V-Neck Sweater [1]
The price: $395
Why we want it: It was one of those things that I didn't know I really needed until I saw Jaime King wearing it. In fact, even if you described it to me now, I'd probably envision the kind of sporty sweater dads wore in the '80s. But, when Jaime King put her spin on it, the look was way more celebrity street style star than tennis pro. And, while I love that she's all about showing off the sporty side with fresh white kicks, I'm thinking that the plunging V-neck is begging to be paired with leather skinnies and sky-high heels for a cool-cum-sexy spin on night-out dressing.
Scroll to see the whole outfit and shop the sweater — in two colors!
Source: Getty / Bauer-Griffin [2]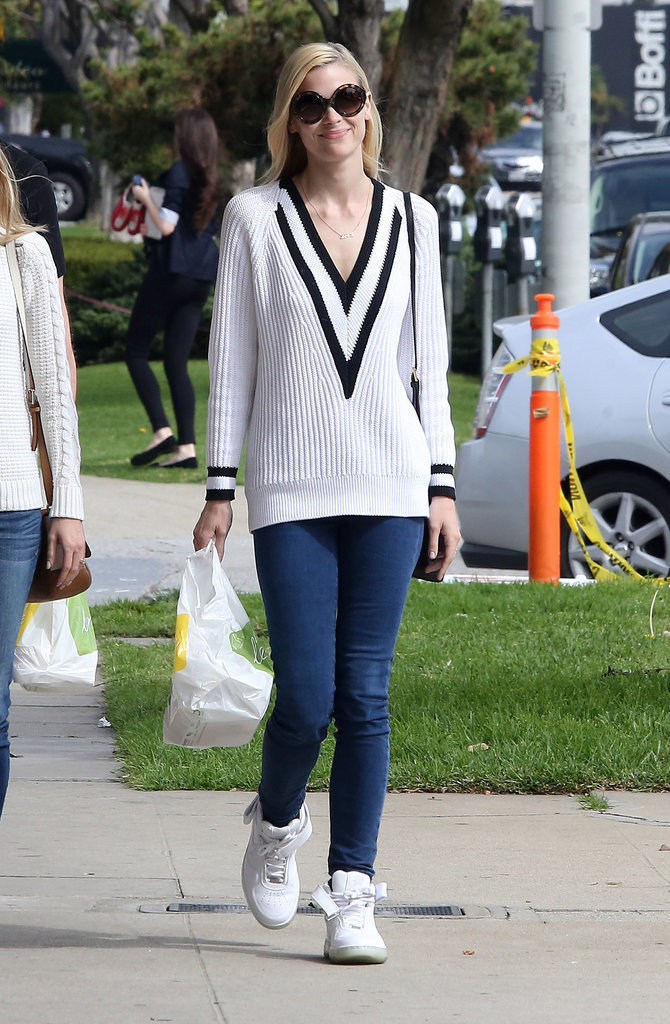 Jaime King's preppy-cool outfit is centered around her sporty Rag & Bone sweater.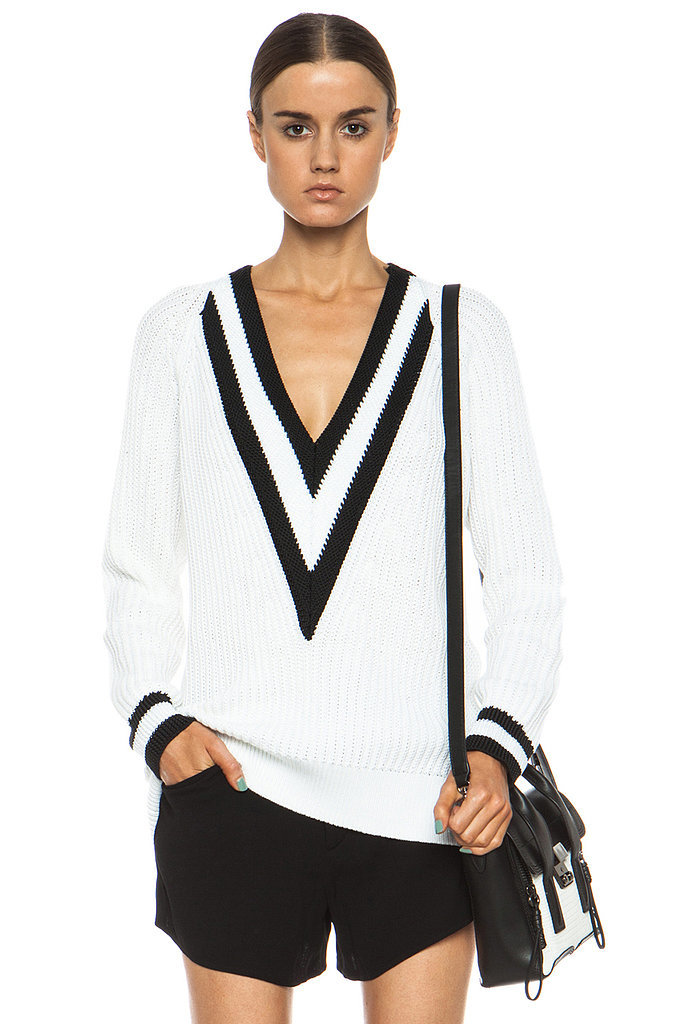 While we love the classic vibe of the black and white version [3] ($395) . . .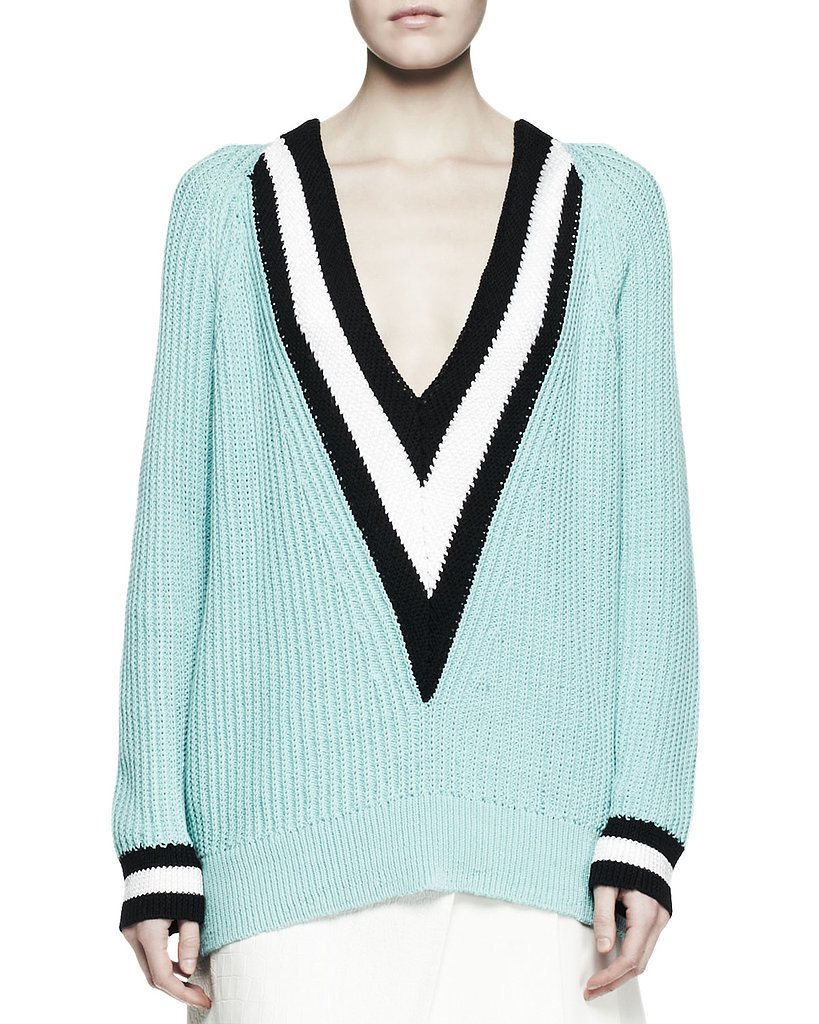 We also love that it comes in a perfect Spring pastel [4] ($395).