Calvin Harris is apparently worried about how much skin [1] his girlfriend, Rita Ora, will show in the forthcoming Fifty Shades of Grey, but by our count, Calvin's concerns may be a bit too late.
That's because Rita's been rocking the film's bondage look for some time now. With lace, straps, buckles, and a whole lot of leather in her repertoire, the actress-turned-singer is certainly ready for her big-screen close-up. And though she won't be going nude (much to Calvin's relief) in the film, see the looks that have us wondering, how much sexier could Rita get?
Rita Ora at Paper Magazine's Beautiful People Party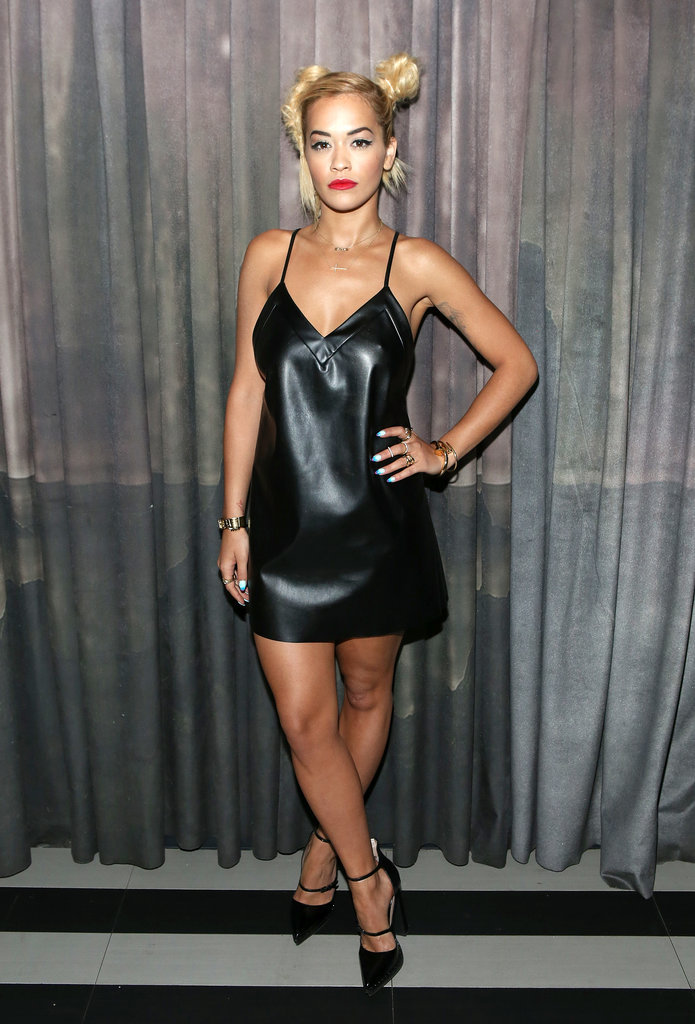 Rita took the boudoir-inspired slip dress to the next level of sexy by opting for a leather DKNY [2] version of the style.
Rita Ora at SiriusXM Studios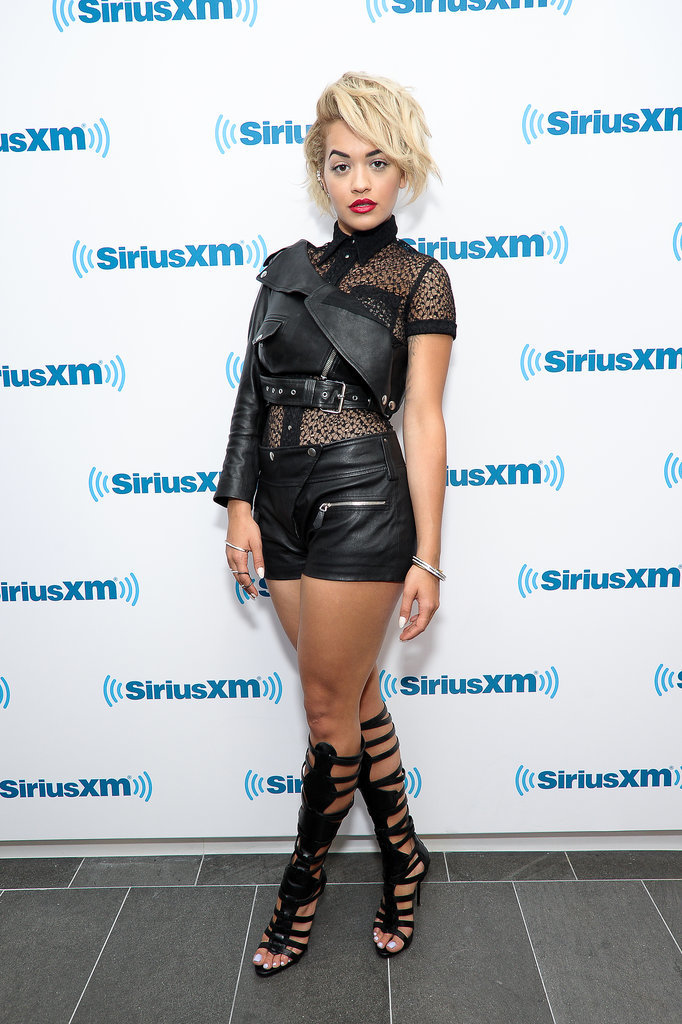 Zippers, straps, leather, buckles, lace — all that Rita's Jean Paul Gaultier [3] ensemble was missing was a whip.
Rita Ora Arriving to a New York Office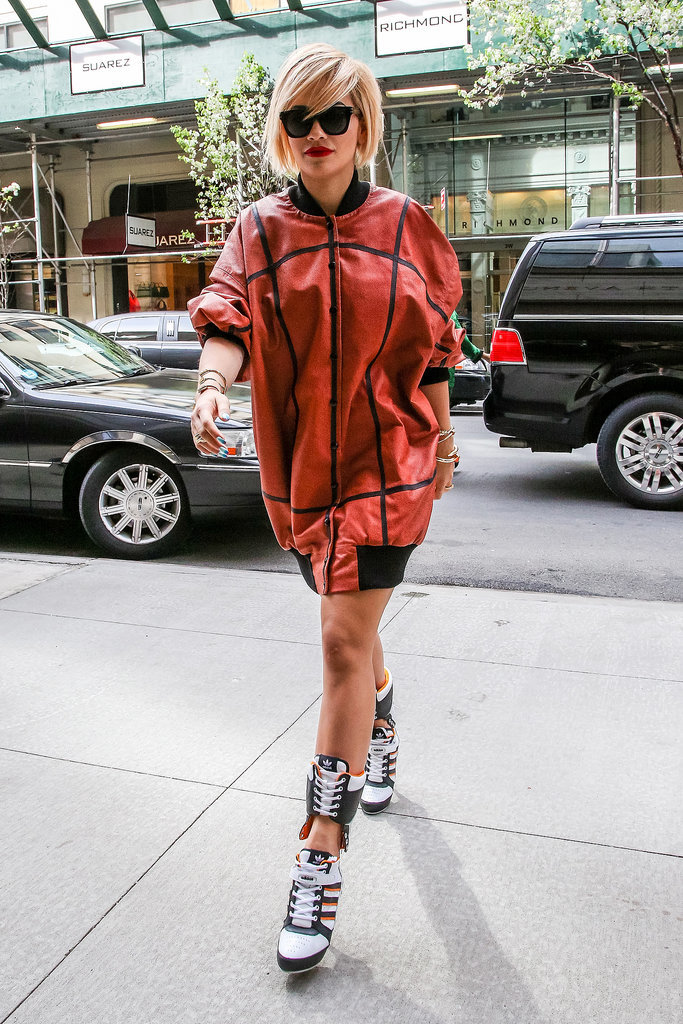 Her leather jacket seemed to be missing the accompanying pants. That was no problem for Rita, who bared her gams with corset-like lacing.
Rita Ora Outside Her New York Hotel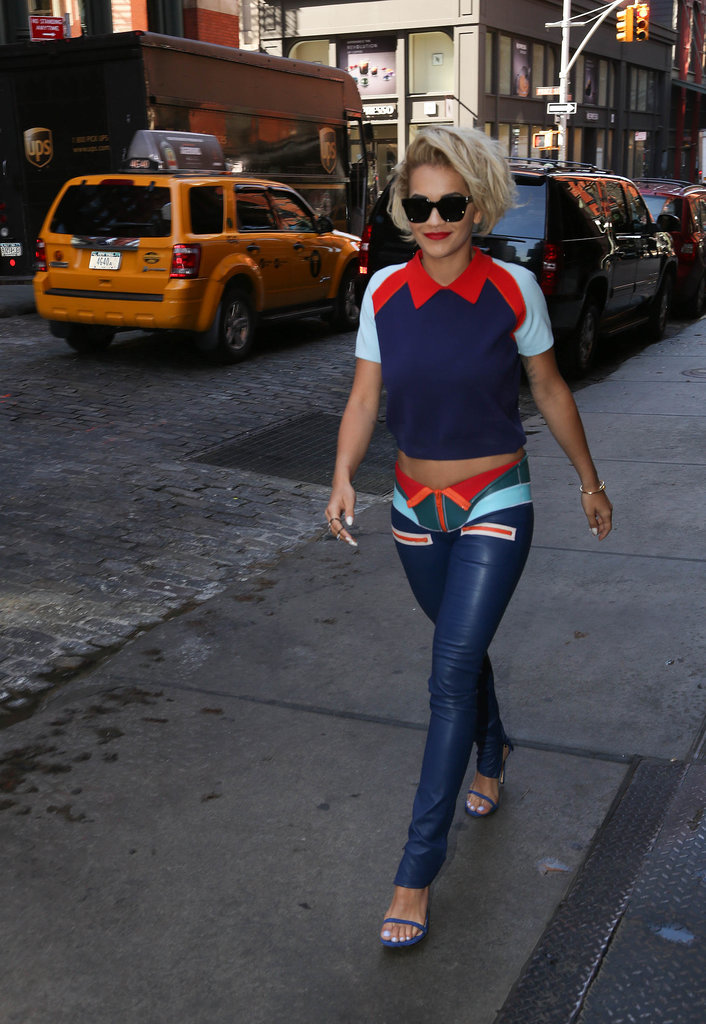 Rita hit the streets in more leather — this time a sporty low-cut pair of pants. She finished her look with Stuart Weitzman [4]'s aptly dubbed nudist sandals.
Rita Ora at the 2014 MTV Movie Awards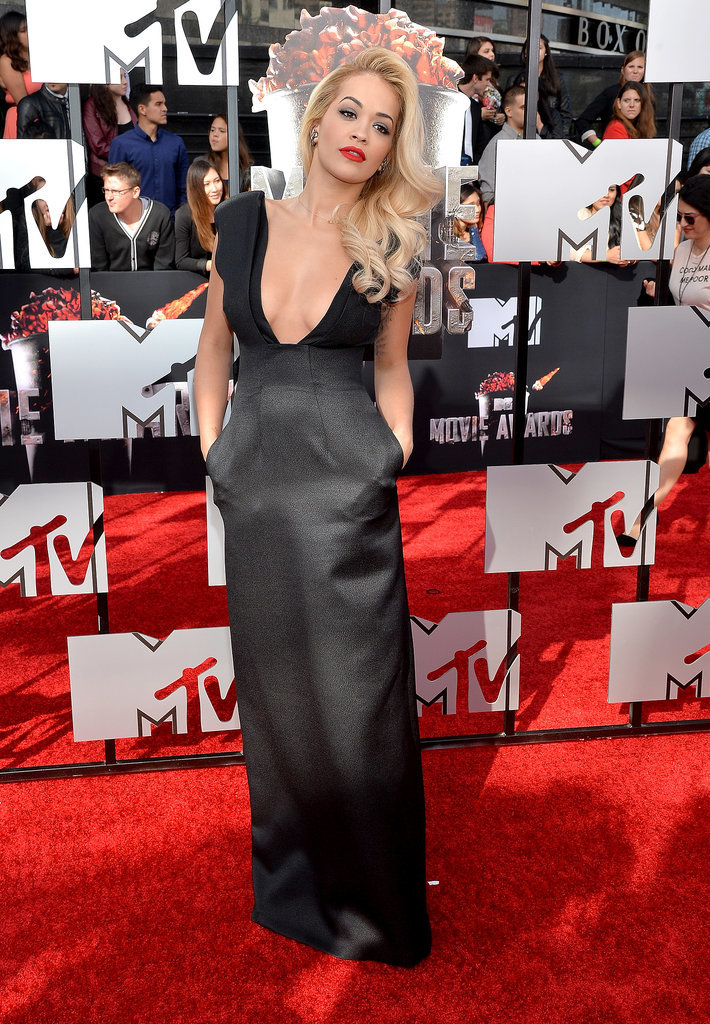 Barbara Casasola [5]'s plunging neckline added an unexpectedly sexy element to Rita's otherwise conservative black column.
Rita Ora at the 2014 MTV Movie Awards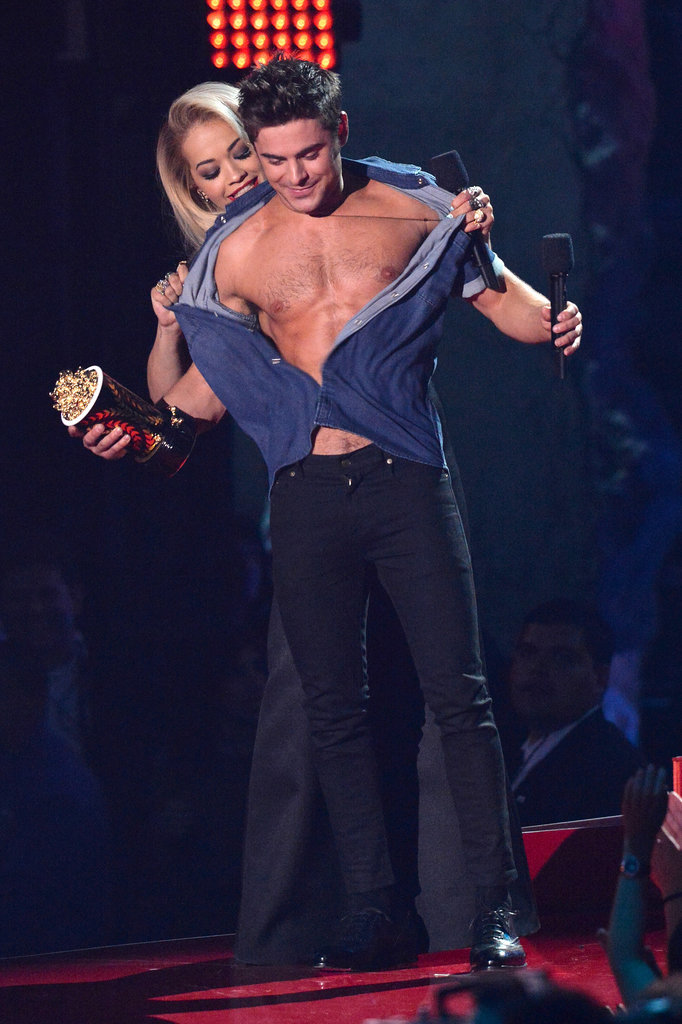 But when she hopped on stage, that's when things got really wild. Clearly Rita's quite comfortable tearing the clothes off of her leading man.
Rita Ora at the Preview For The Glamour of Italian Fashion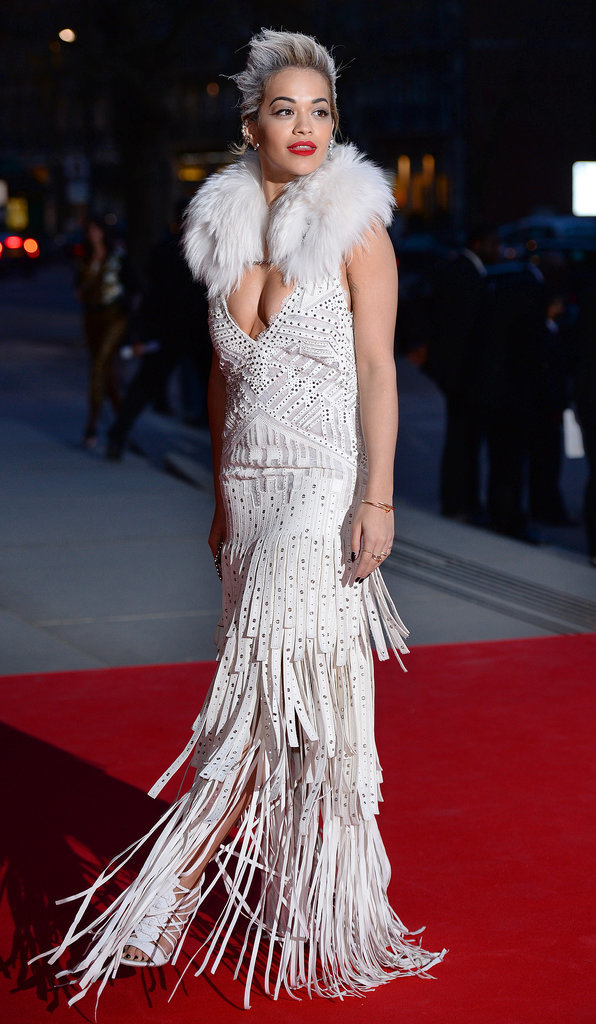 We can imagine a few men who wouldn't mind getting tied up in the ropy trim of Rita's shredded Roberto Cavalli [6] gown.